Chatten in een apart venster met Microsoft Teams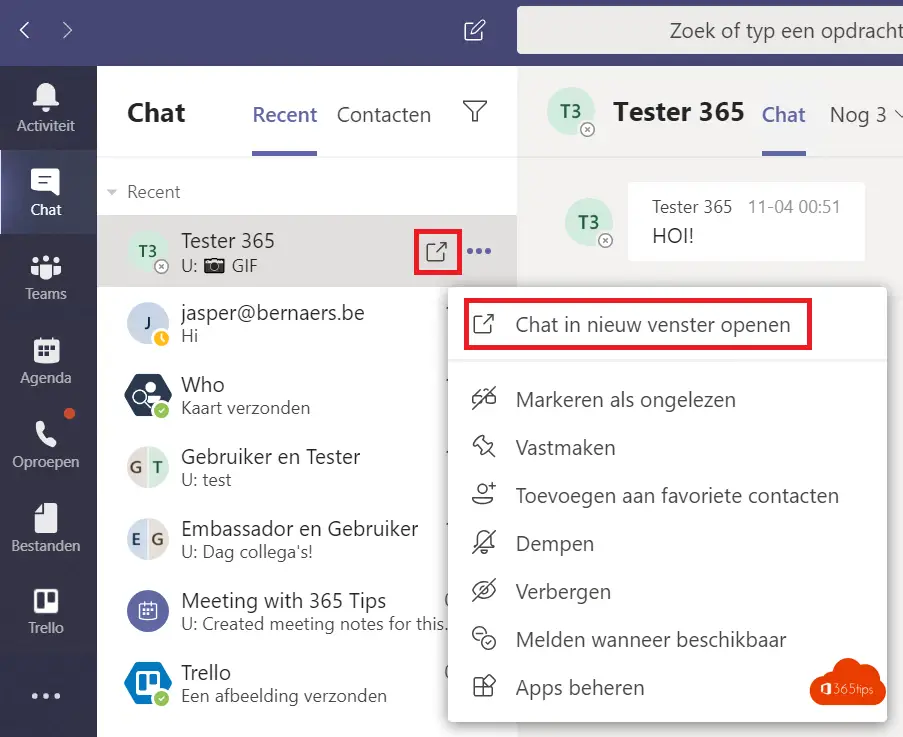 Aankondiging: Gebruikers kunnen individuele Teams-chatgesprekken in een apart venster houden, zodat ze hun werk en andere gesprekken nog steeds kunnen uitvoeren in de Microsoft Teams applicatie.
Update: Sinds juli 2020 is het mogelijk om de nieuwe Teams ervaring in te schakelen. Hier lees je er alles over.
Open Microsoft Teams en navigeer naar Chat
Klik rechts op je contactpersoon
Druk met de rechtermuisknop op je contactpersoon
Of druk op de 3 bolletjes in de rechterkant van je collega.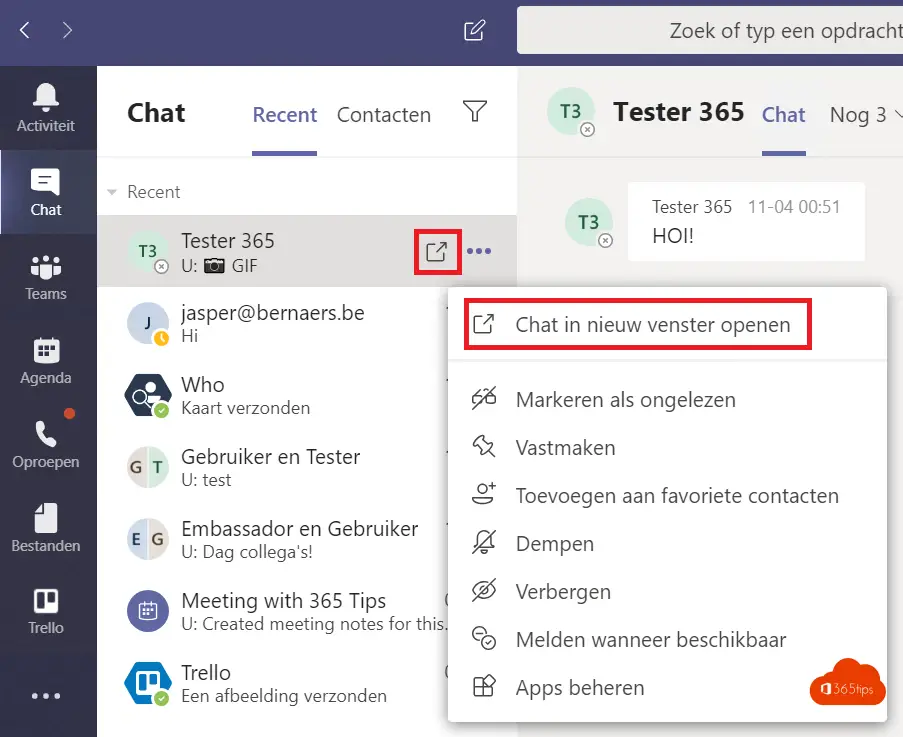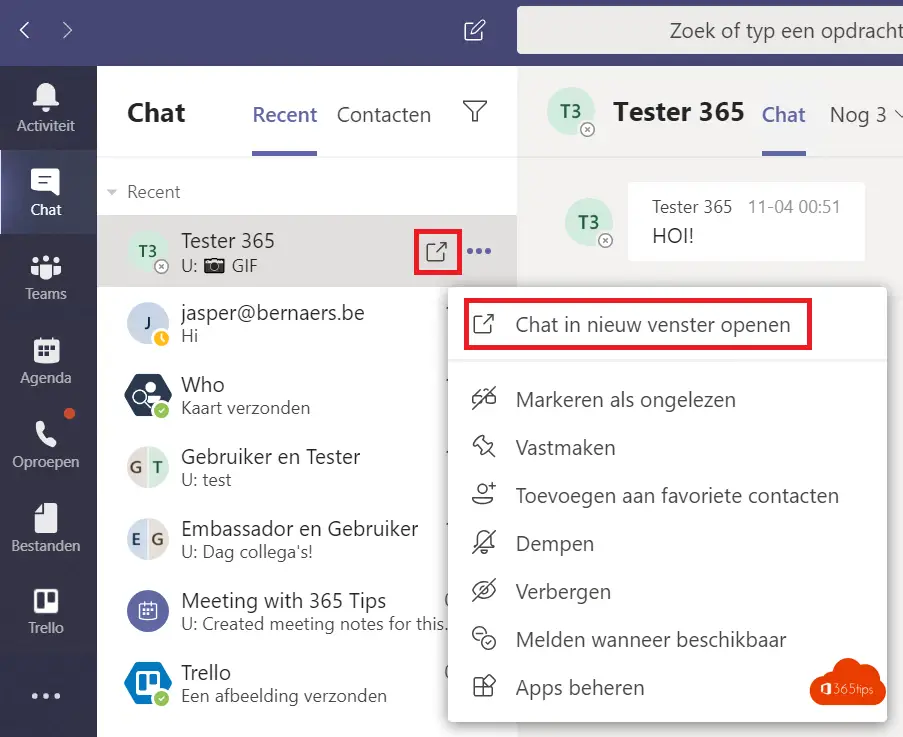 Via zoekbalk commando's kan je supersnel Microsoft Teams functies gebruiken. In dit artikel kan je alle mogelijkheden terugvinden.

Ook voor vergaderingen
Deer update komt er ook aan in juni om in een apart venster te kunnen videovergaderen. Dit helpt enorm omdat je bij een scherm delen ja makkelijker kan navigeren door Microsoft Teams en in een 2de scherm een gesprek kan voeren.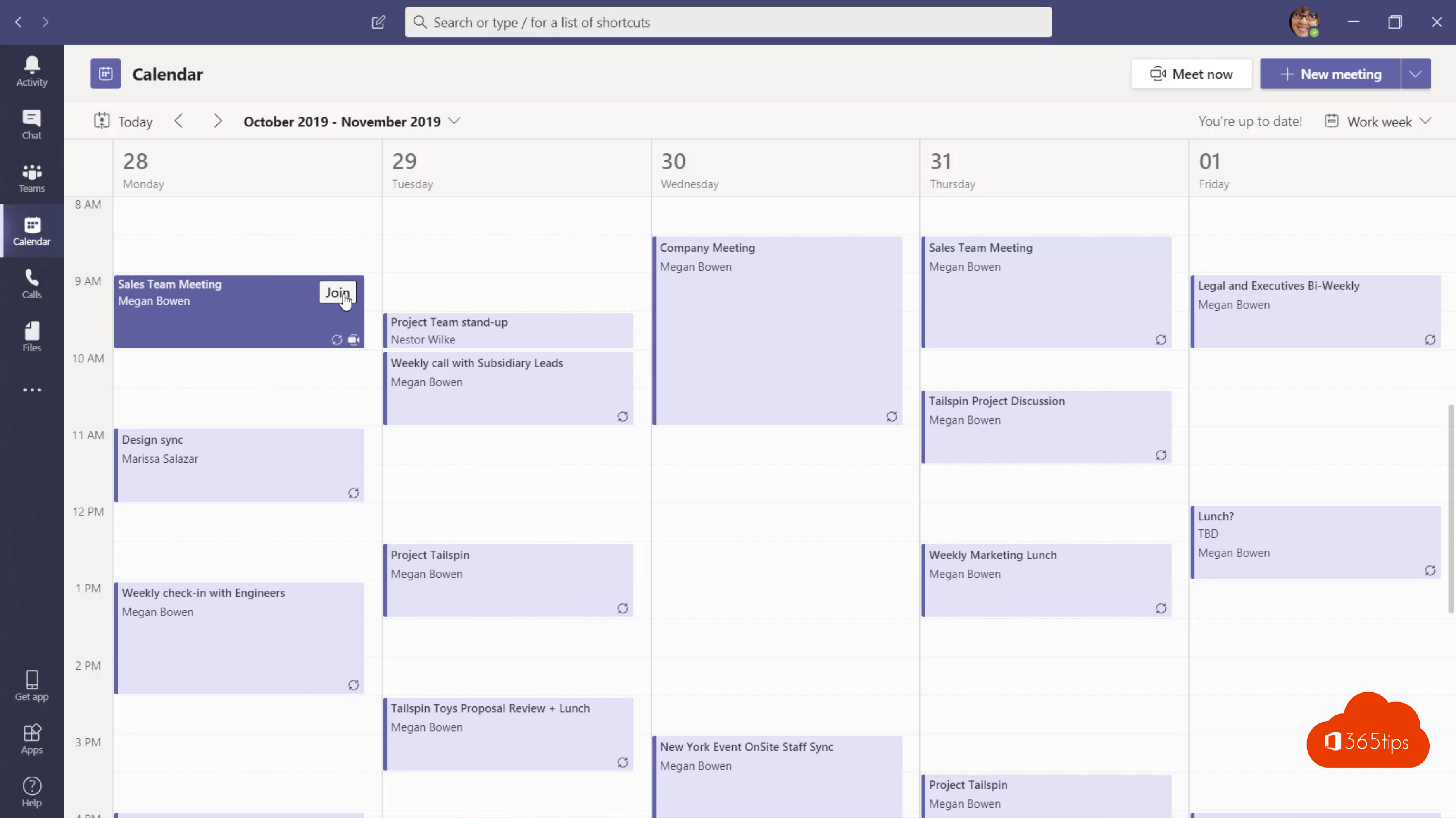 Een apart venster voor vergaderen
In dit voorbeeld zie je het apart venster tijdens een vergadering.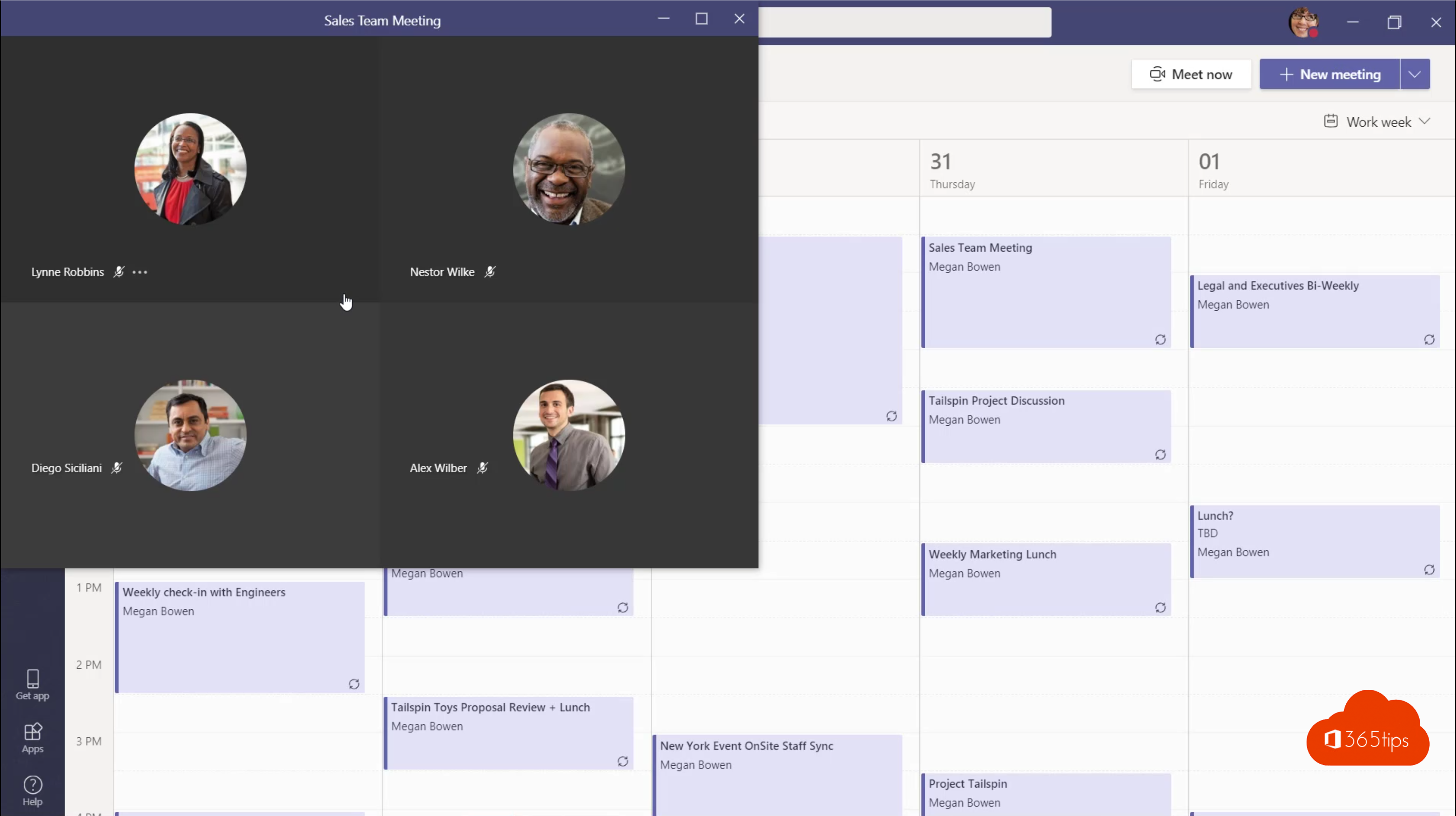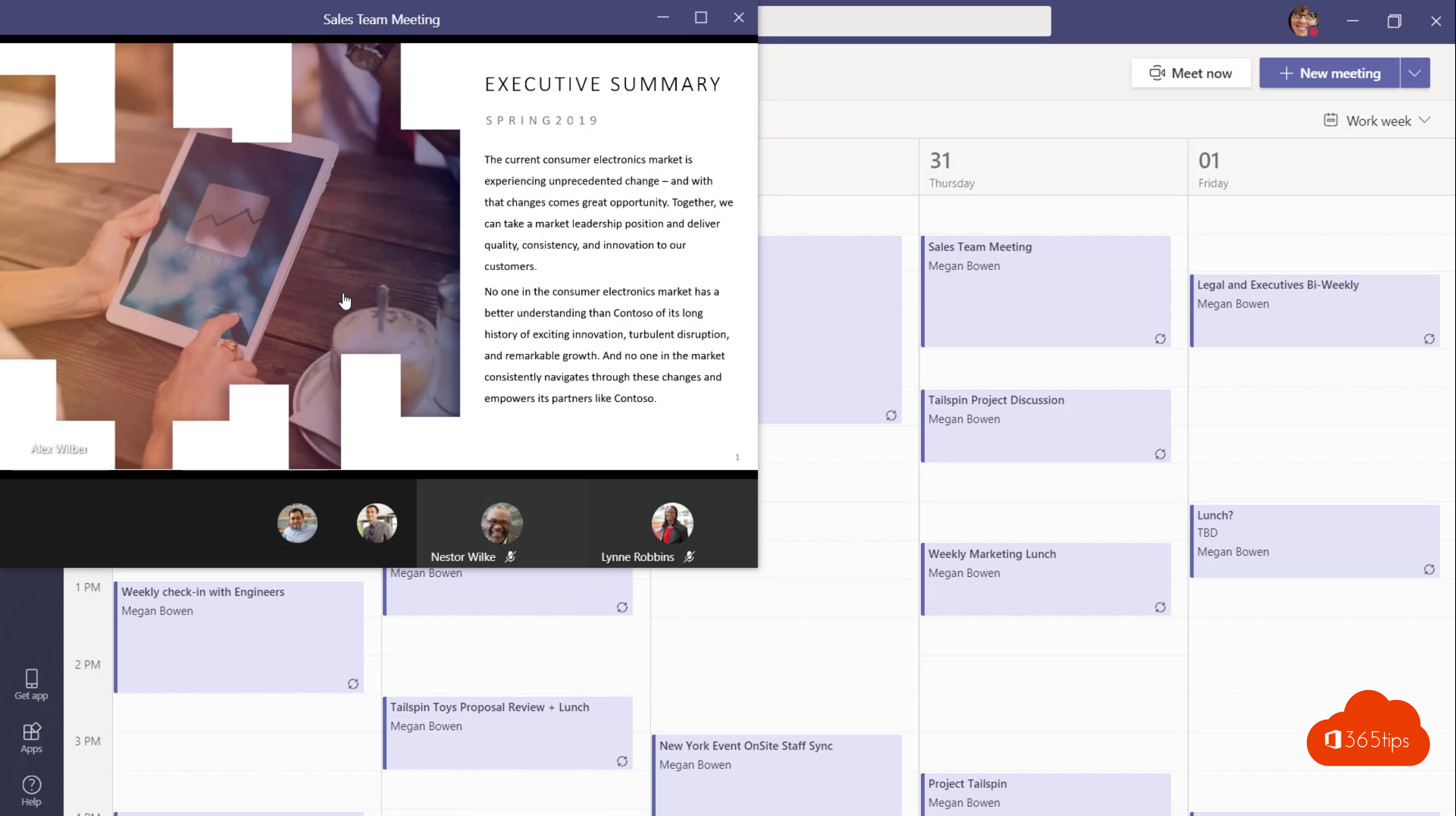 Aankondigingen gebeuren soms maanden op voorhand, komen in de media enkele weken voor de release en dat wil niet altijd zeggen dat deze voor iedereen beschikbaar worden. De exacte release date kan je altijd vinden op de roadmap website van Microsoft. Roll-out is altijd in meerdere fases, en nooit voor iedereen tegelijk. Roadmap: Featured ID: 57292 | Releasedatum: Juni CY2020 | Eerste aankondiging: Inspire 2019
Was deze blog handig voor jou? Druk dan bovenaan op delen en deel deze blog of geef een reactie onderaan! Abonneer je via mail via de zijbalk.