Spam melden op je smartphone met de vernieuwe Outlook App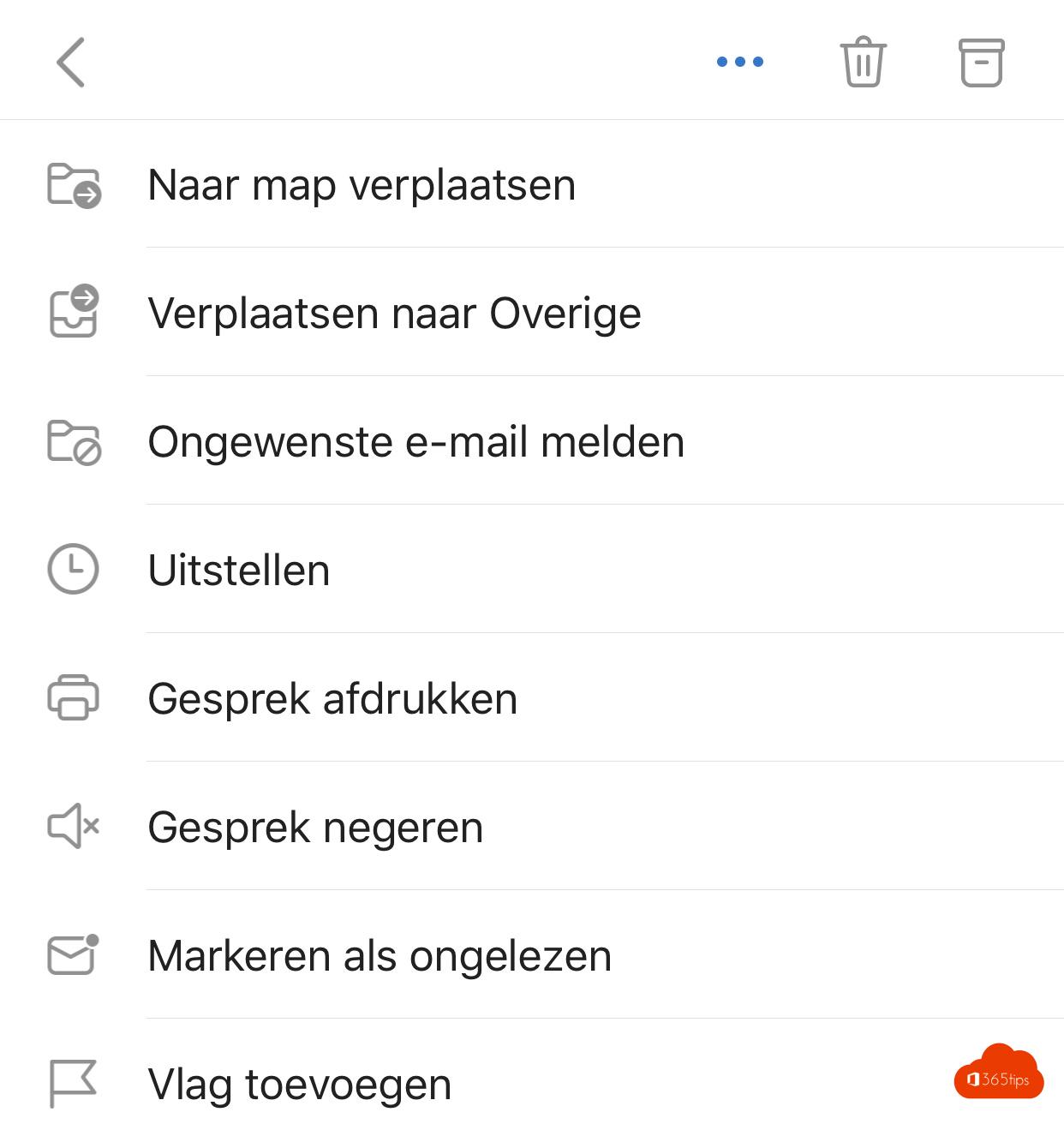 Installeer de laatste nieuwe Outlook App!
Ziet u iets raars? Meld spam en phishing-berichten om uw inbox veilig te houden. Vind de nieuwe optie Ongewenste rapportage op de plaats waar u andere acties vindt, zoals Archiveren en Verwijderen. Beschikbaar op Office 365- en Outlook.com-accounts.
In Outlook kunt u al uw e-mailaccounts en agenda's bijeenbrengen en productief, georganiseerd en verbonden zijn, of u nu uw Postvak IN bijhoudt of grote projecten plant.
Ongewenste e-mail melden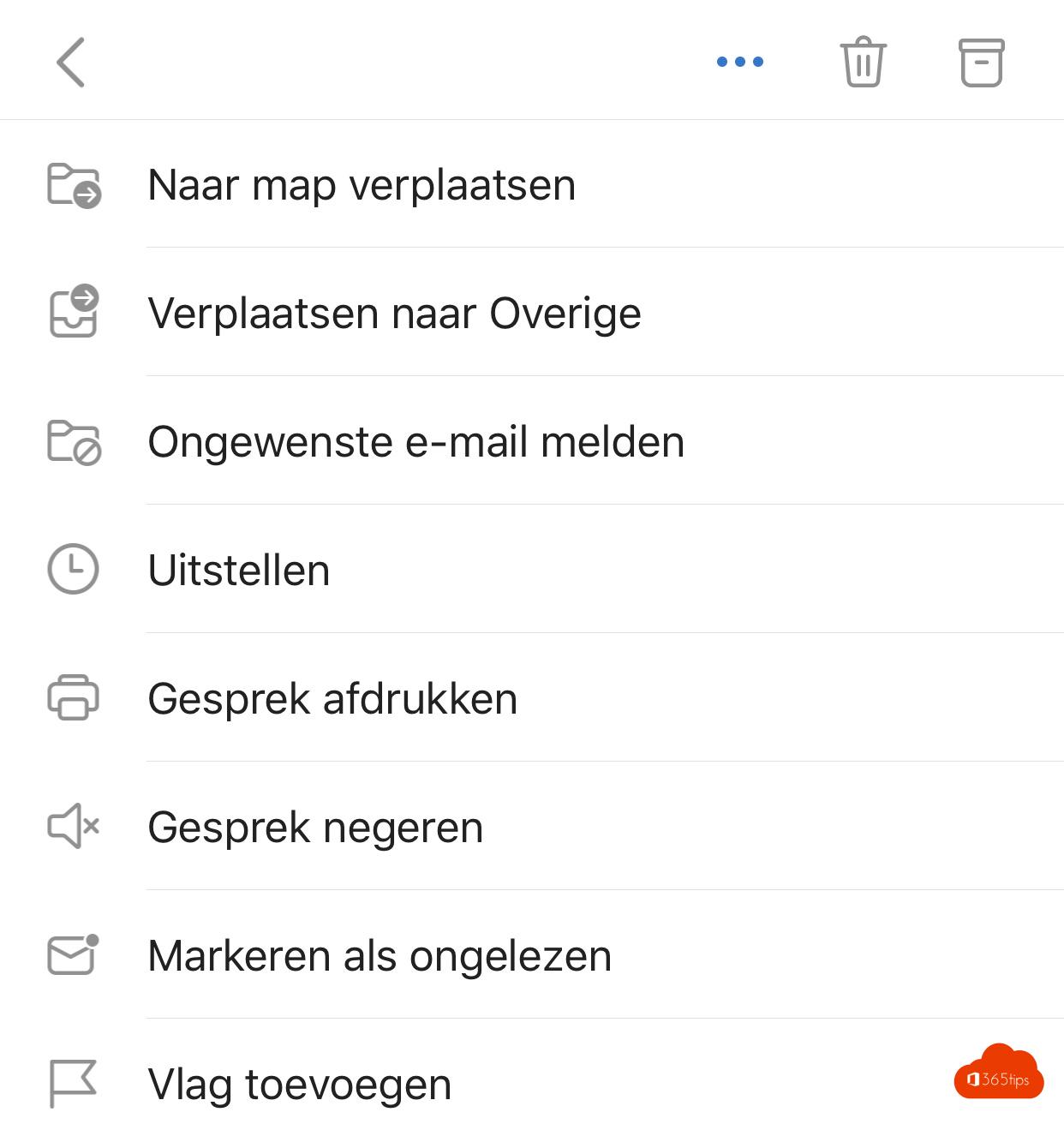 Dit zijn de voordelen die u kunt verwachten van Outlook voor iOS:
Concentreer u op de juiste dingen met ons slimme Postvak IN. We helpen u uw berichten te sorteren en te zien waarop u meteen actie moet ondernemen en wat kan wachten.
Swipe om berichten snel te plannen, verwijderen en archiveren.
Deel uw beschikbaarheid voor vergaderingen met één tik en vind gemakkelijk tijden om met anderen af te spreken.
Vind alles wat u zoekt met onze nieuwe zoekervaring, zoals bestanden, contactpersonen en aanstaande reizen.
Geef bestanden weer en voeg ze bij vanuit uw e-mail, OneDrive, Dropbox en meer, zonder dat u ze op uw telefoon hoeft te downloaden.
Breng al uw favoriete apps samen in Outlook, zoals Facebook, Evernote, Trello en meer.
Open Word-, Excel- of andere Office-documentbijlagen om ze rechtstreeks in de bijbehorende app te bewerken en ze weer bij een e-mailbericht te voegen.
Outlook voor iOS werkt met Microsoft Exchange, Office 365, Outlook.com (inclusief Hotmail en MSN), Gmail, Yahoo Mail en iCloud.
Gerelateerde blogs
In 15 stappen naar een digitale werkplaats met Microsoft 365 E3 of E5
Waarom kiezen voor een Exchange Hybrid
Migreer distributiegroepen naar Office 365!
Exchange migratie high-level actieplan