Schermopnames binnen Office 365 via Microsoft PowerPoint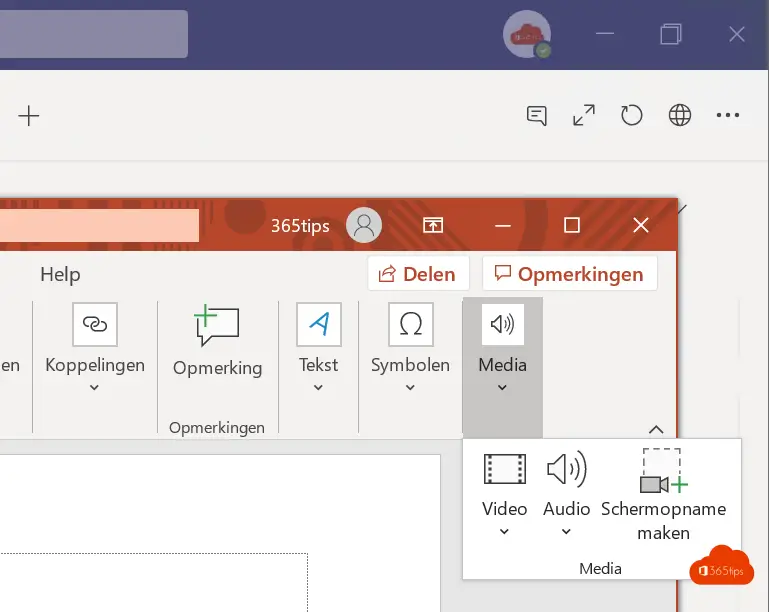 Met PowerPoint kan je schermopnames maken zonder dat je andere tools of programma's moet gebruiken. Handig als je een presentatie maakt. Uiteraard ook handig als je op een computer werkt waar je niet zo eenvoudig software op kan of mag installeren.
Als je een schermopname hebt gemaakt kan je deze delen met vrienden en collega's. Een 2de creatieve manier om schermopname te doen is via Microsoft Teams een eigen vergadering op te starten zodat de recording op stream komt. Dat lees je in dit artikel.
Open Microsoft PowerPoint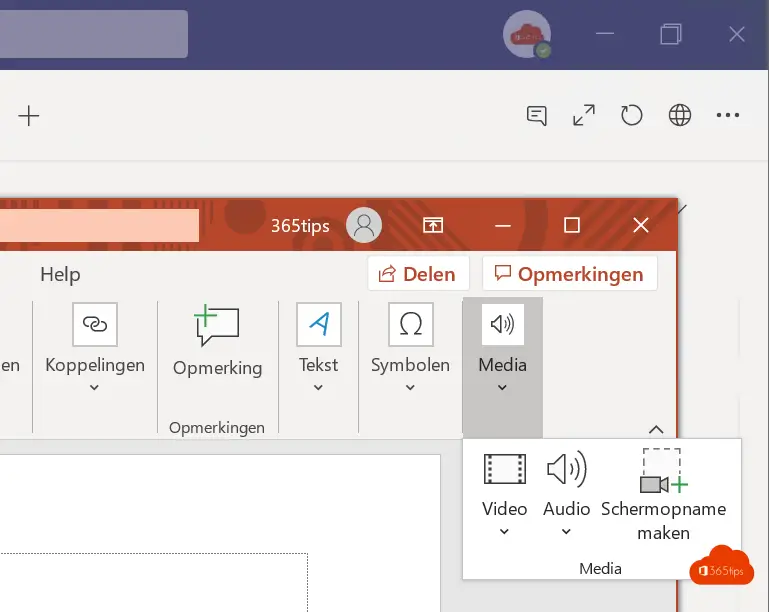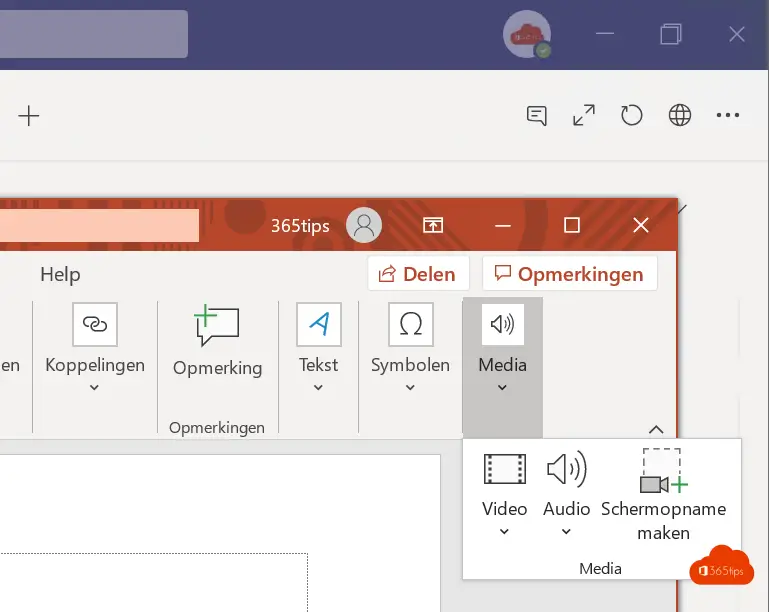 Druk op gebied selecteren
Selecteer het gebied dat je wenst op te nemen door dit te selecteren.
Opnemen – opname / voorbeeld
Instructiefilmpje
Gerelateerde blogs
Een printscreen, screenshot of schermopname maken in Windows 10
Een schermopname maken in PowerPoint 2013
Microsoft Forms in PowerPoint activeren
Een PowerPoint presentatie starten vanuit je mobiele Teams applicatie
Rollen in een Microsoft Teams vergadering
Is Microsoft Teams gratis?