🌃 Set quiet hours Microsoft Teams not to be disturbed at night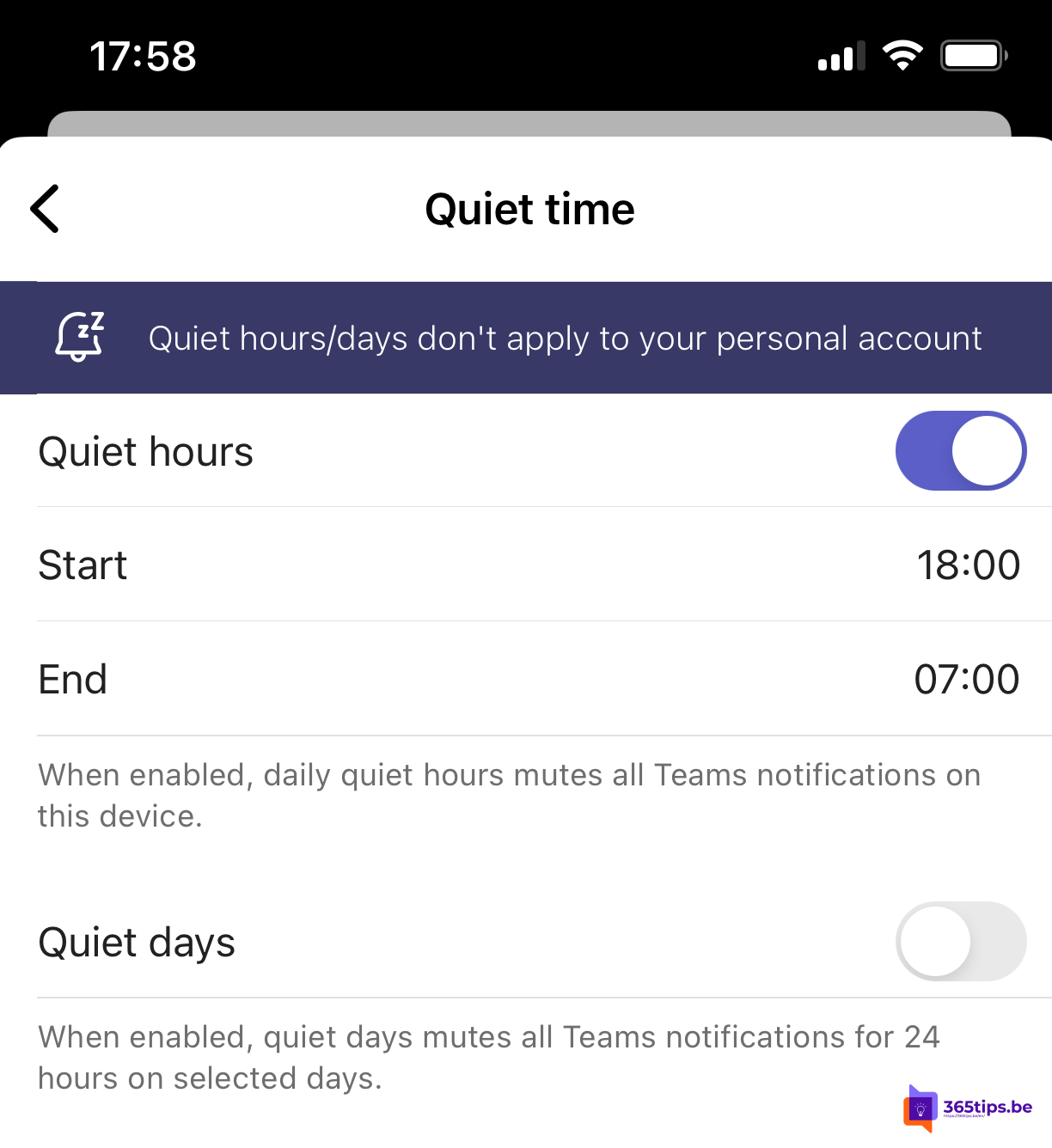 The Teams application is useful for collaborating with your colleagues during office hours.
In the evening you want peace and quiet -> so you prefer to turn off notifications automatically.
Follow the steps below to automatically turn off Teams notifications every night, or every day you like. Disable.
1. Open your Microsoft Teams on your smartphone
Open your Microsoft Teams app and press the 3 bars at the top left.
2. Then press settings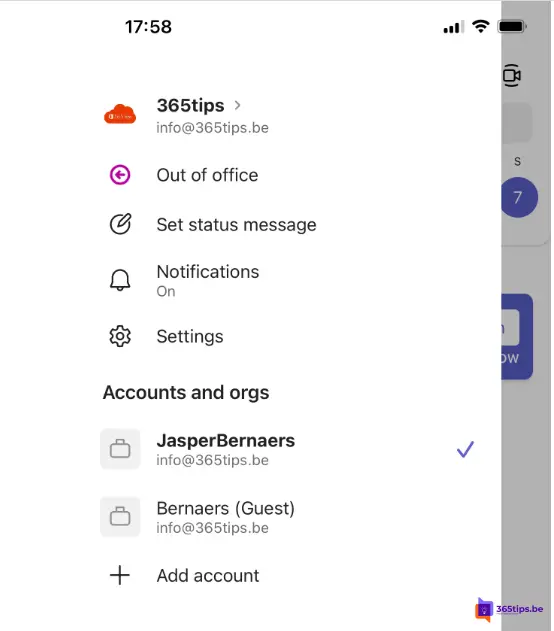 3. Press notifications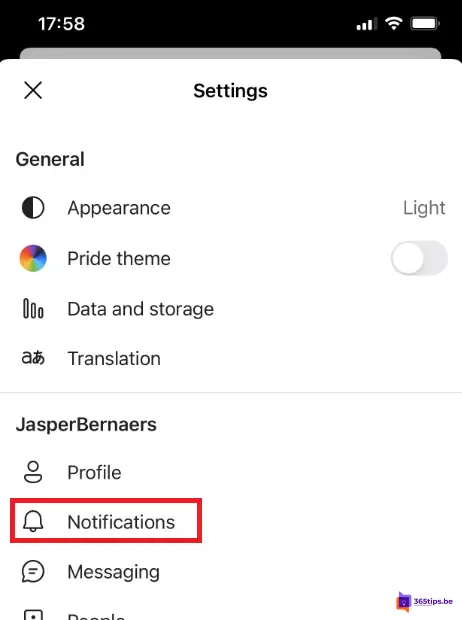 4. Change the silence time - Silent hours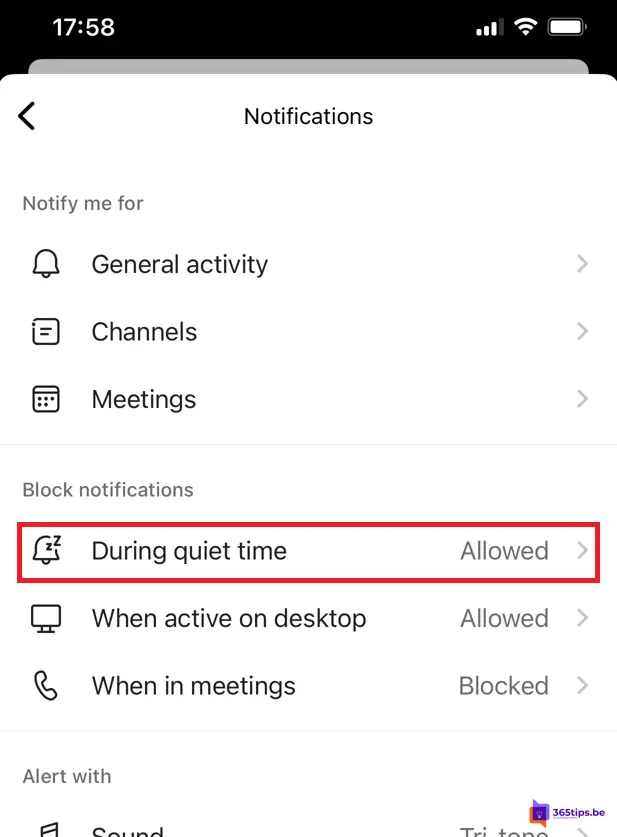 Turn on quiet hours daily.
Choose your start time, 17:00 for example. Until 07:00 in the morning.
You can also designate quiet days, such as Saturday or Sunday.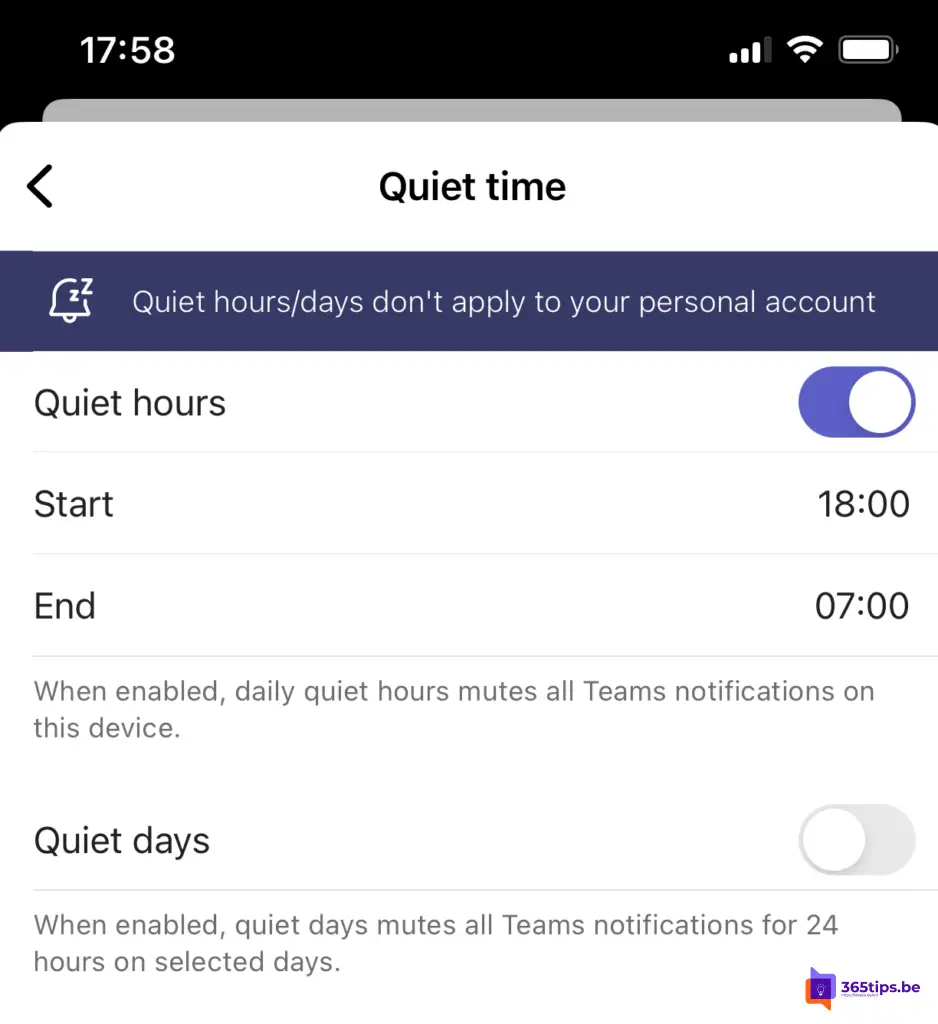 About the author
Tagged: Application, Manual, iOS, Microsoft, Microsoft Teams manual