How to create and share a form with Microsoft Forms?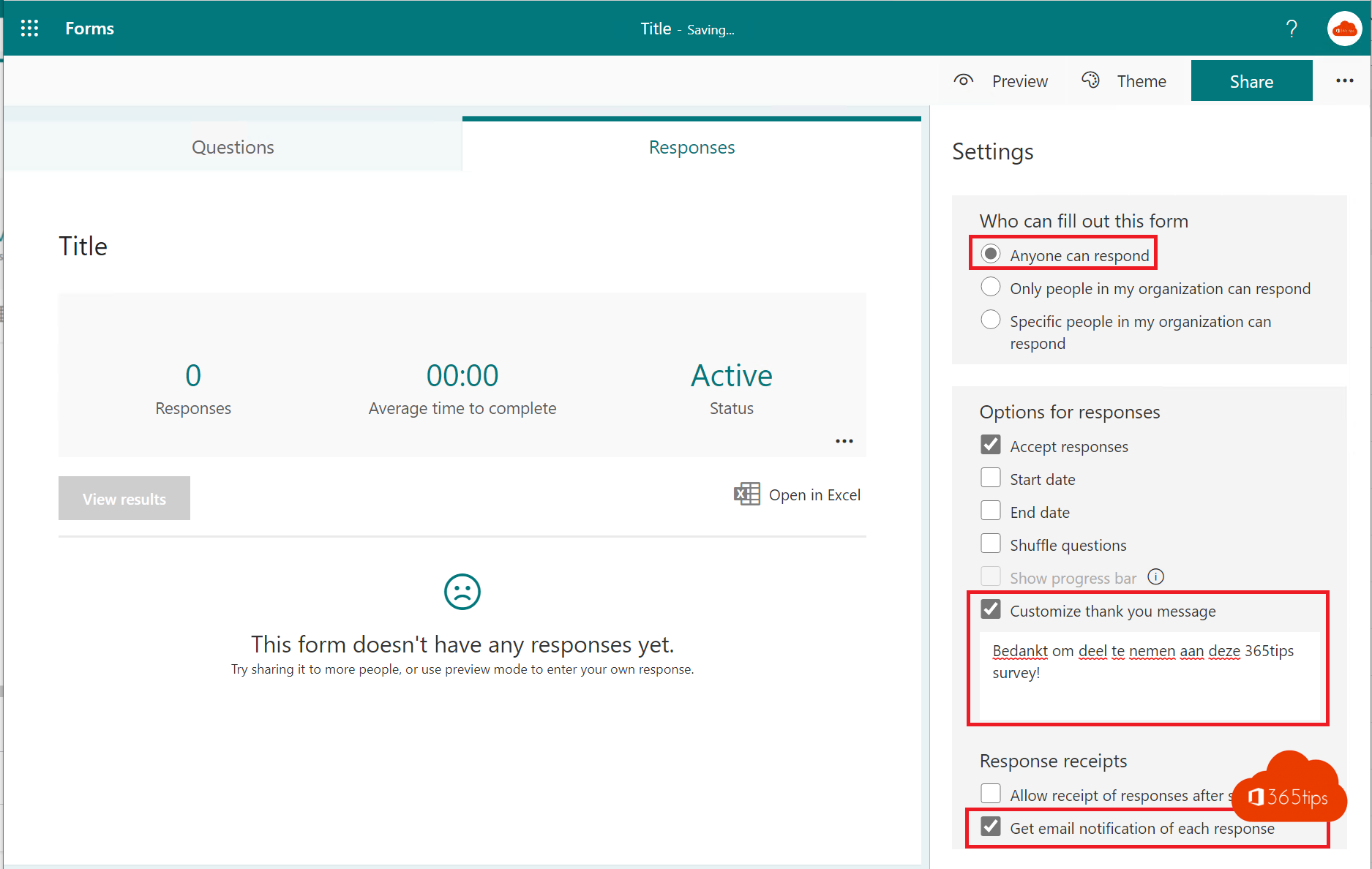 What is Microsoft Forms?
With Microsoft Forms you can conduct surveys, tests and polls and quickly view the results as they come in. Then export to Excel or report in the web view.
What can you use Microsoft Forms for?
Holiday request form
Research study
Forms for applicants for human resources
Forms for onboarding new employees
Microsoft Team Application
Helpdesk questions
Add new customer
Creating a Quiz
Launching forms via office.com
Navigate to: https://www.office.com -> Select Forms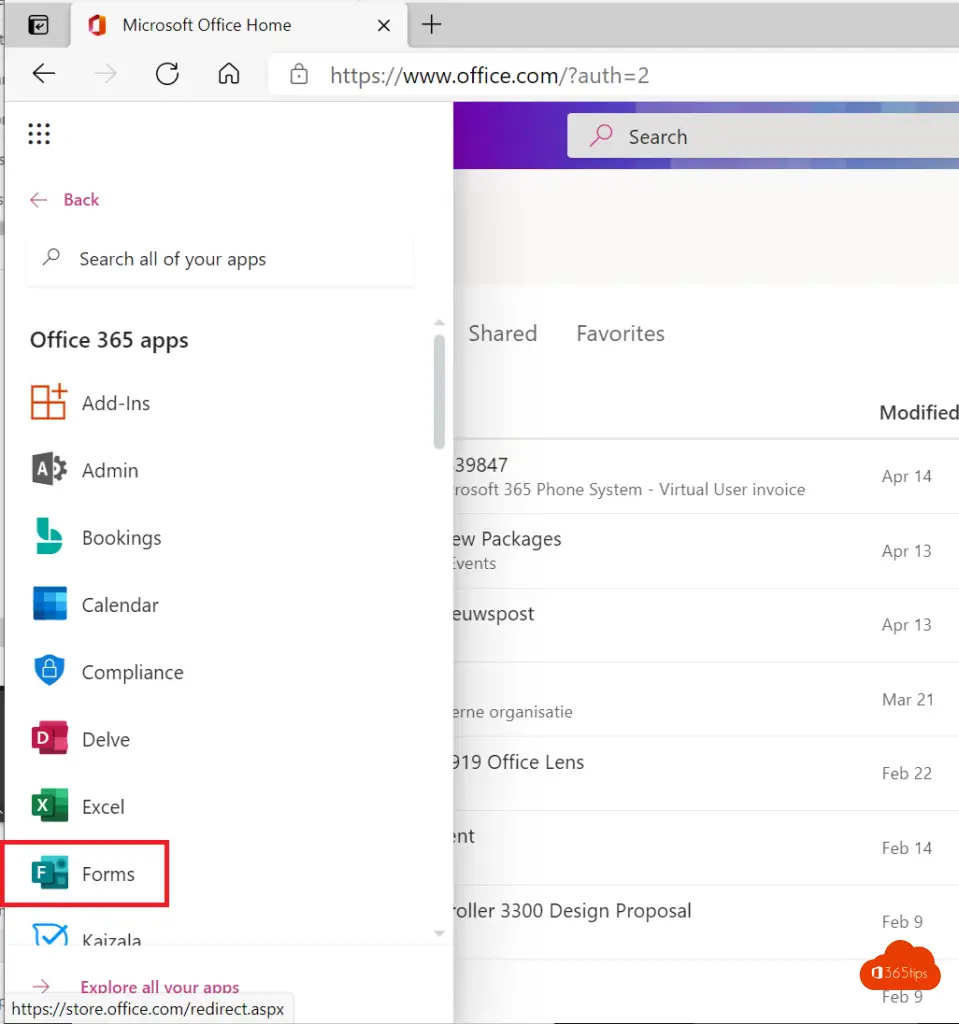 Create a new Microsoft Form?
Select; New Form then you will see the view below.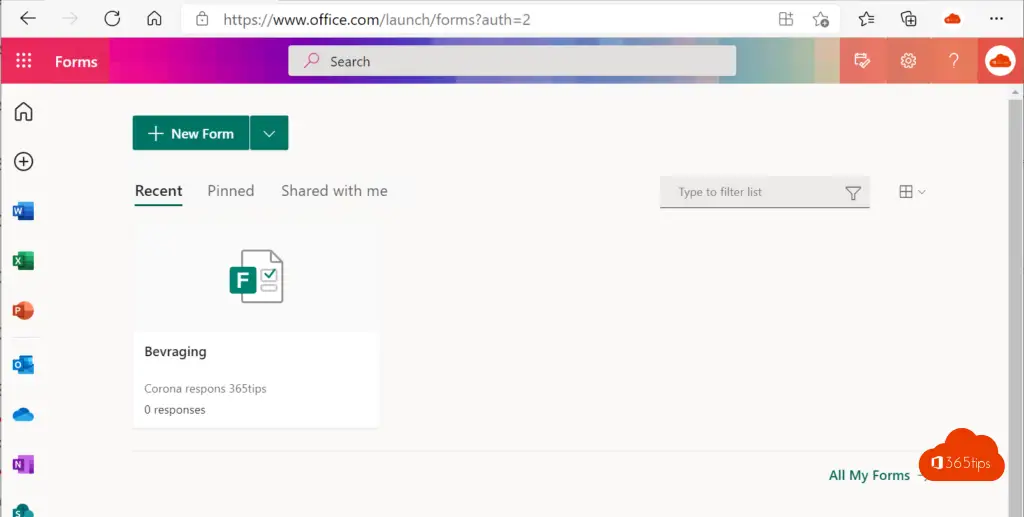 Give the form a general name and description
If you click on the top you can add a name for your form.

Adding selections in Microsoft Forms
Press Add New and select what you want to create for the selection.
A choice or multiple choice question.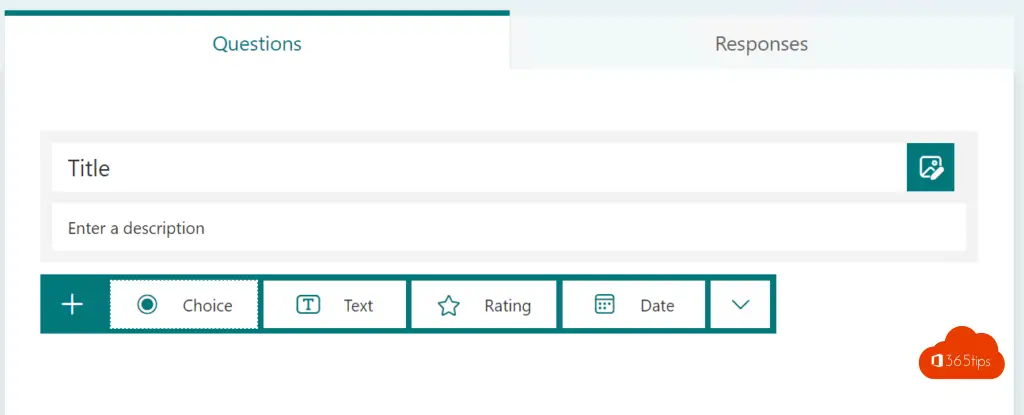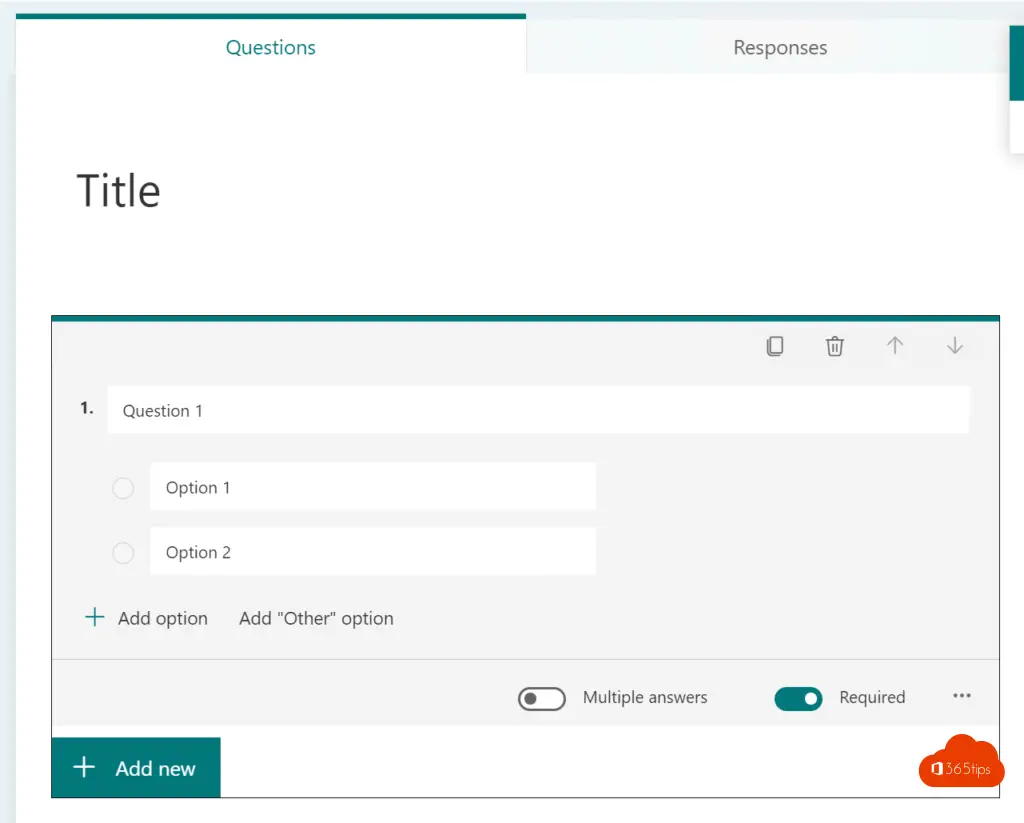 A question in text - Users can respond with their own written feedback.


Use a star rating to question the survey or ask a different question.
Providea date field. This can be used for a date of birth or a start or end date.
Upload a file during the survey. Only in an internal survey can you upload a file during the survey.

Testing your survey
Select Preview at the top to see a view like a participant.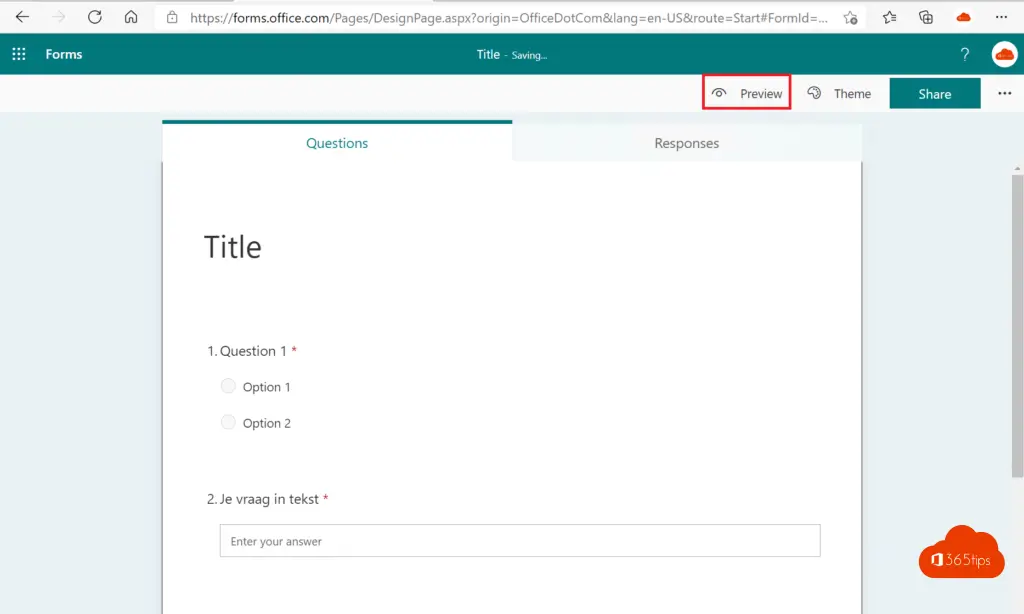 Give access to external users?
If you select 'Anyone can respond', external users can answer this survey.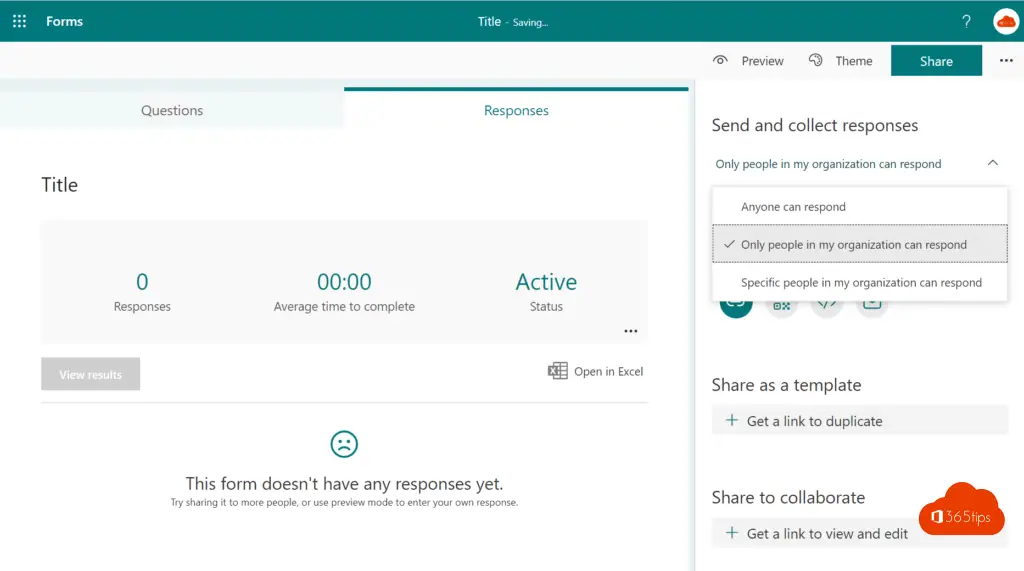 Obtaining e-mail notifications
At the bottom you can configure to receive an e-mail with each registration.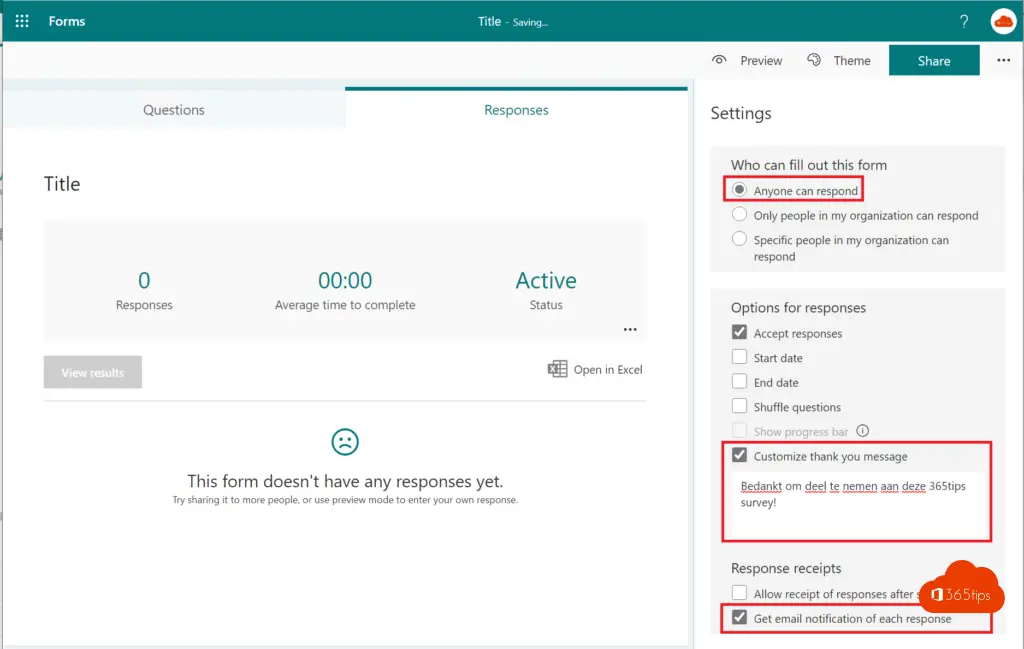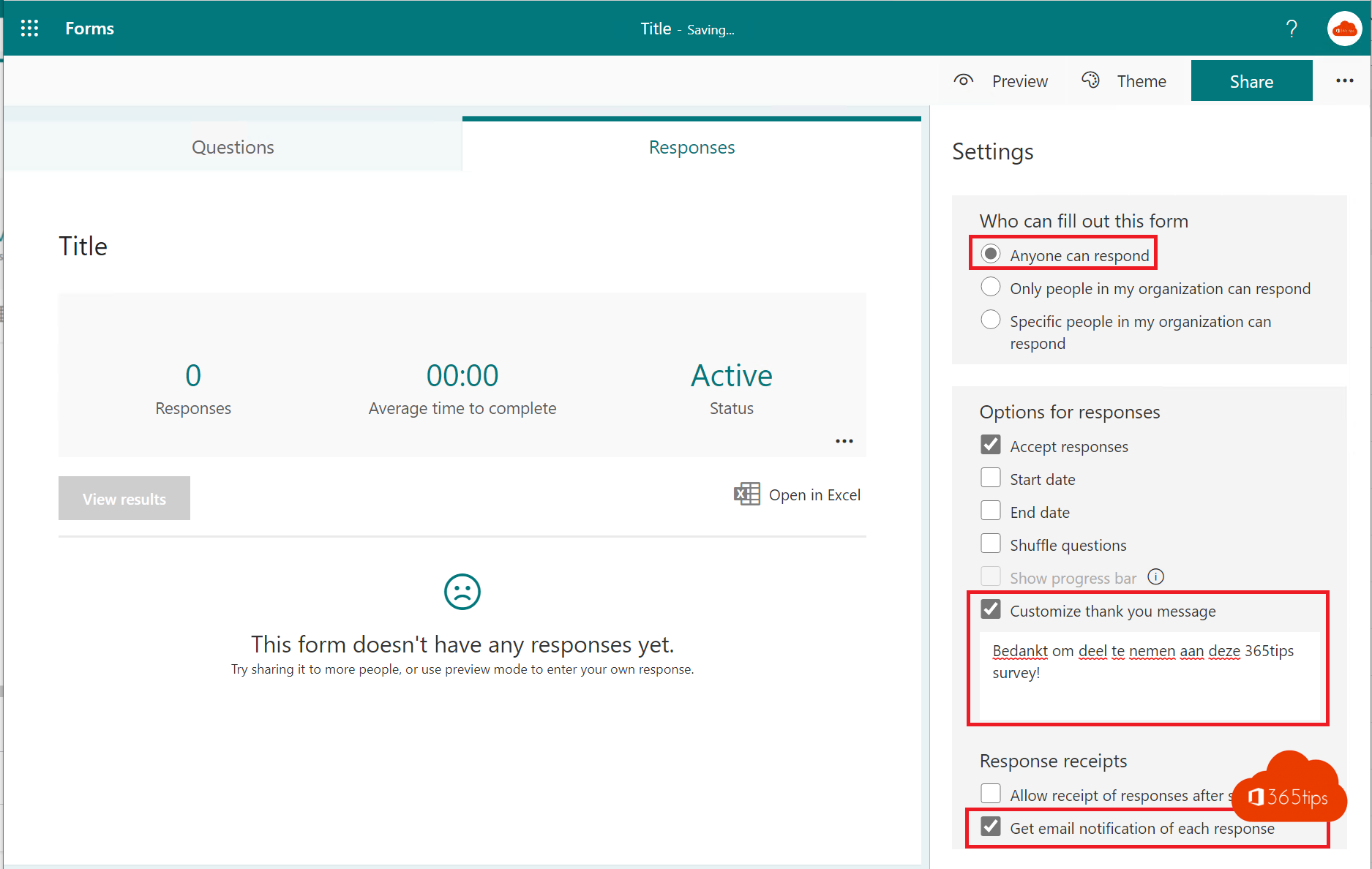 Give a thank you message after the survey
You can also add a "Thank you" message when submitting. This is a message that recipients will see after clicking the submit button.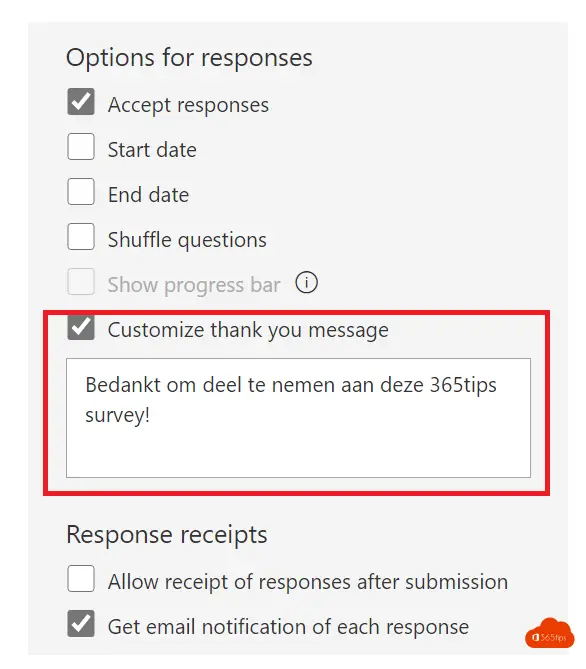 Share the form so that others can also make adjustments
It is possible to share a form so that others can collaborate on the questionnaires you want to send out. Choose "share to collaborate" at the top and choose who you want to give control.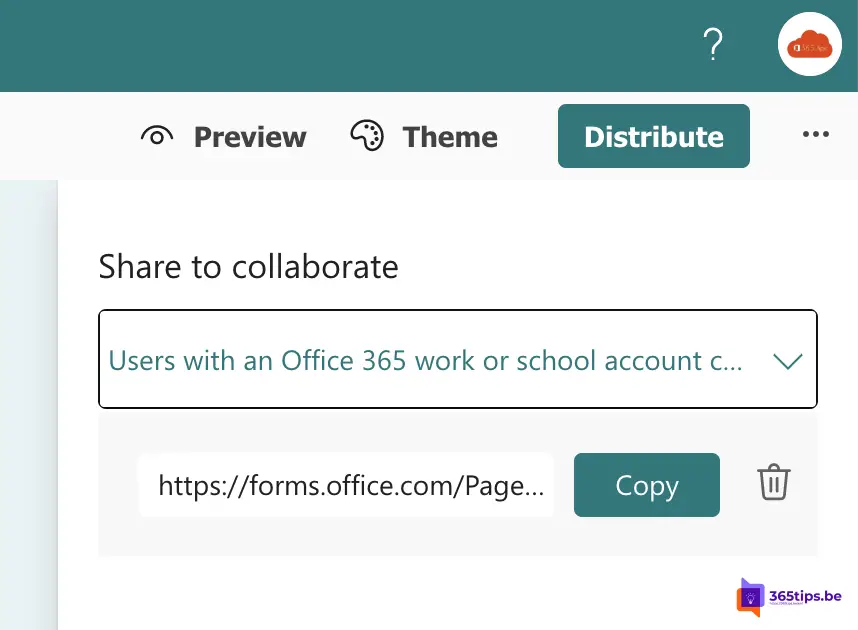 Select one of the following options:
Users with an Office 365 Account can read and edit.
Users in the organisation can read and edit.
Specific users can read and edit.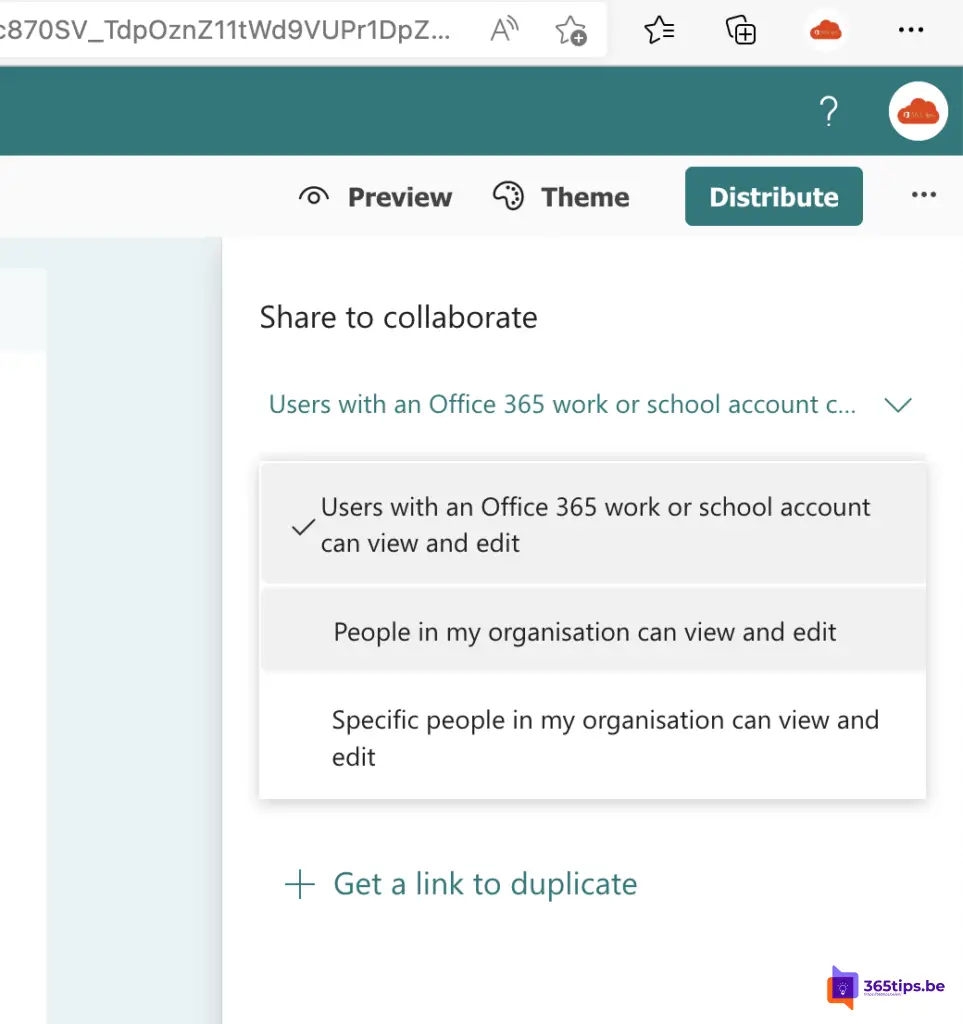 Also read!
What's New! Microsoft Forms for Polls in Microsoft Teams!
Adding a permanent whiteboard in a Team Channel | Tutorial
Creating a guest team and restricting the general channel in use - Tutorial Teams
Tutorial: Sharing files easily in Microsoft Teams
Tutorial: Delete a chat message in Microsoft Teams