📁 How to securely share and send large files via OneDrive for Business?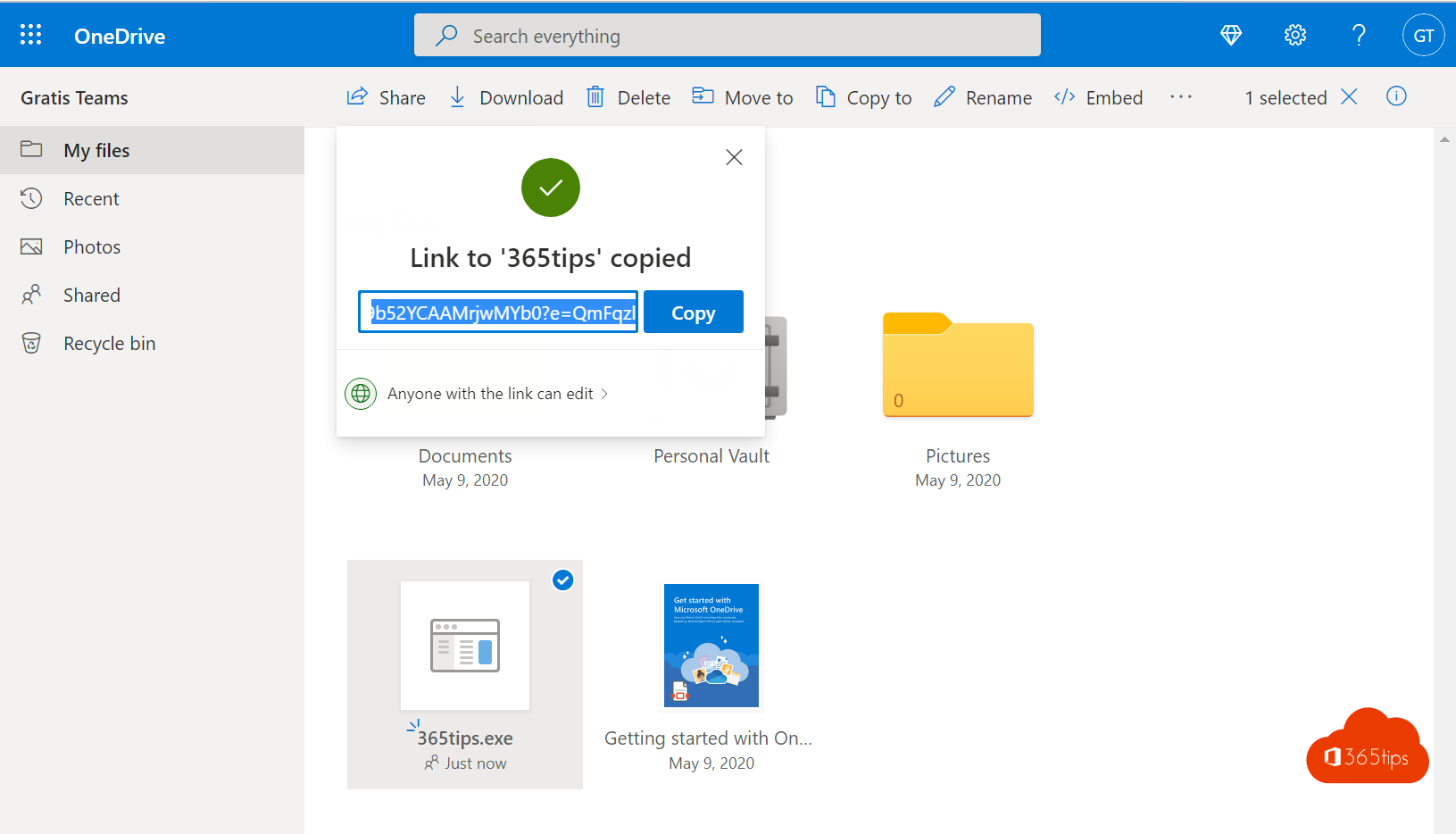 Sending large files securely can sometimes be challenging, especially when it comes to files with a size of 250 GB or more. Fortunately, there are several platforms that allow you to easily share large files, such as WeTransfer, Dropbox and Google Drive. Although these platforms are easy to use, they have the disadvantage that you don't manage the files yourself.
An alternative is to use OneDrive, a cloud storage service from Microsoft. OneDrive allows you to share and manage large files, so you can always access your important documents. If you don't already have a OneDrive account, you can create a free account through this blog. With a free account, you get 10 GB of storage in Microsoft Teams and 2 GB of storage in your personal OneDrive. If you need more storage, consider creating a paid account, which gives you access to more storage and other benefits.
Also read: How to share files in Office 365, Teams, OneDrive or SharePoint
How can you send large files with OneDrive?
Before starting to use OneDrive for Consumers, it is recommended to create an account. This can be done with the following procedure: How tocreate a free Microsoft account.
After activating your free account, OneDrive can be accessed at: https://onedrive.live.com
File upload and download formats from OneDrive
These limits apply to OneDrive for consumers and OneDrive for business.
| Maximum | Upload | Download |
| --- | --- | --- |
| synchronized files | 250GB | 250GB |
| Individual files | 250GB | 250GB |
| ZIP files | 20GB | 20GB |
Choose whether to upload a file(s) or a folder to OneDrive
Press Upload at the top and then choose: files or a library.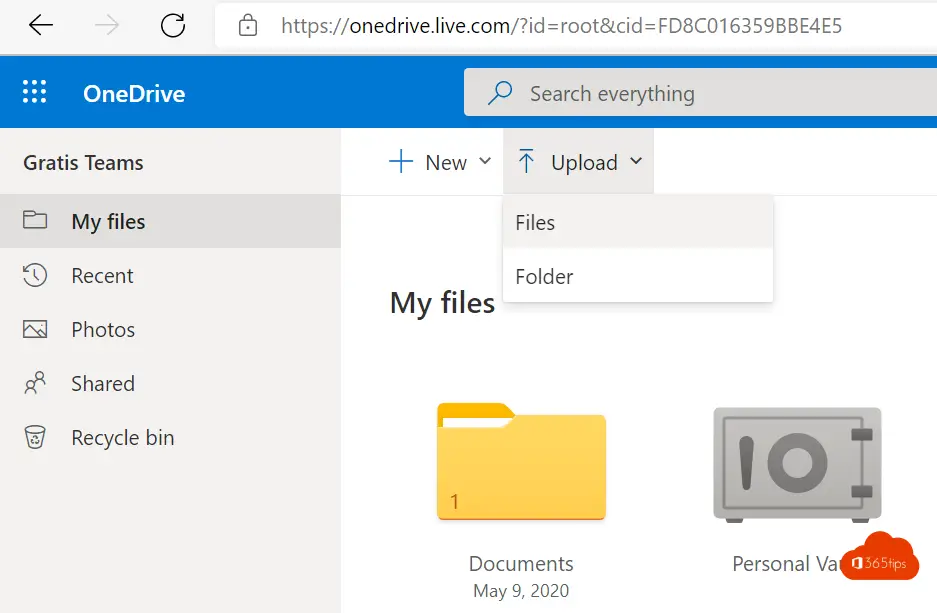 Wait for the document or file to load into OneDrive
Take your time to upload a file. Do not close the upload window.
Right click on the file and select share in OneDrive
Right-click the file or folder and then choose Share.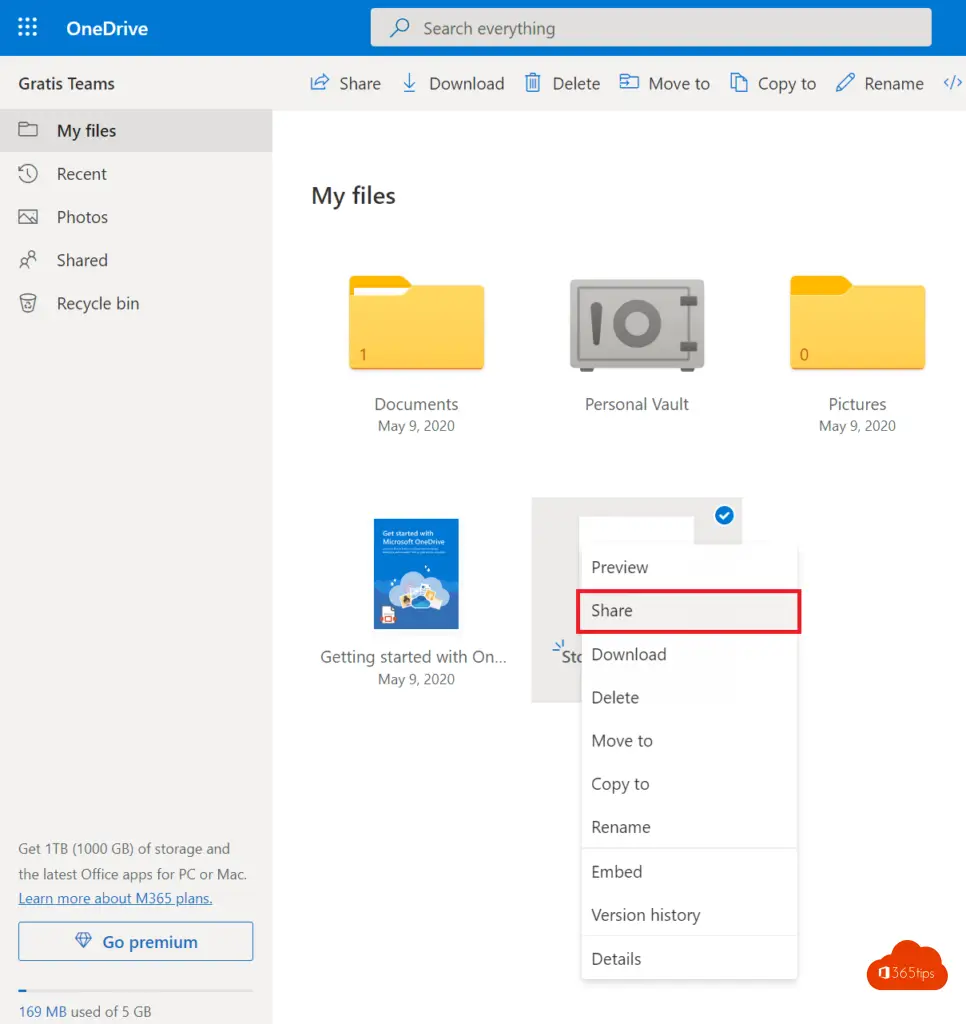 Select the desired e-mail address and press Send to send the file as a link
Enter the e-mail address of your contacts and press Send.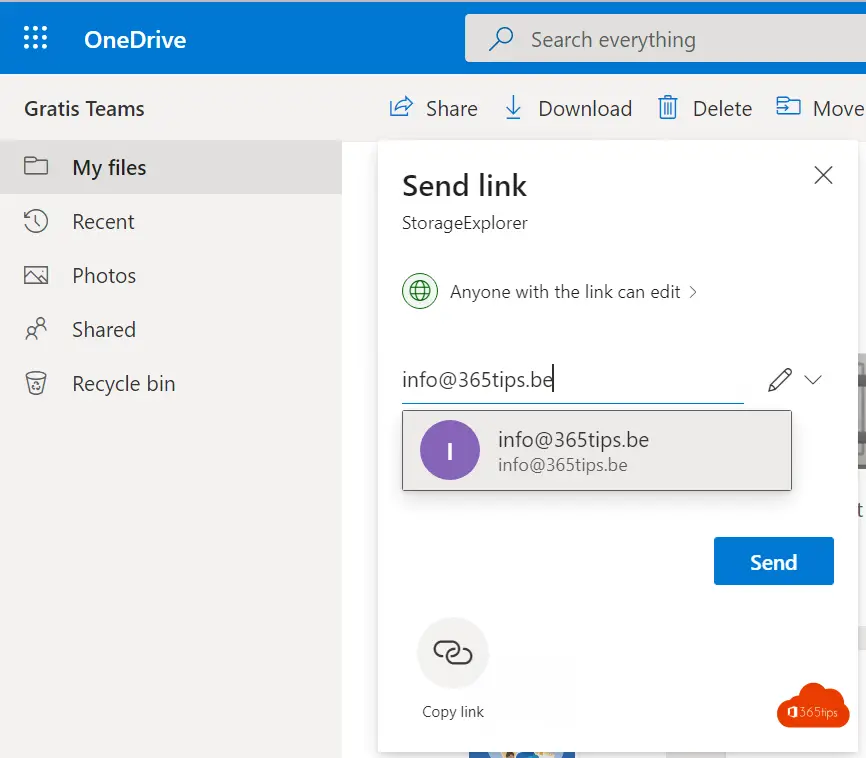 Or select copy link and send this link via WhatsApp or any other platform
Then copy the URL to an email, whatsapp, signal or other platform to share the file.
If you want to stop sharing later, you can change the link or make it no longer public. Or you can remove a person who has been given rights to these files.
Also read other useful tips
How to share files in Microsoft Office 365 and Teams - 8 scenarios
How to use file request in OneDrive for business ?
How to restore OneDrive for business files up to 90 days after deletion?
How to share large files in Dropbox? All about filerequest!
Tutorial: How to share files in Microsoft Teams?
About the author
Tagged: Activate, File sharing, E-Mail, Microsoft Office 365, Microsoft SharePoint,Tenant