📧 How to set up Out of Office in Outlook in Microsoft Office 365 Online
It's time to go on vacation! Is your Out of office already set? If you Office 365 use within your organization, you can easily set up your Out of office or automatic email replies using the following tip.
Looking for an Out of Office for a shared mailbox? -> Instructions here
Also read: How to set up an Out-Of-Office or status message in Teams?
In Outlook, launch Online and press Settings to set up Out-Of-Office
Browse Go to https://outlook.office.com
Click on settings at the top right - then at the bottom click 'View all Outlook settings'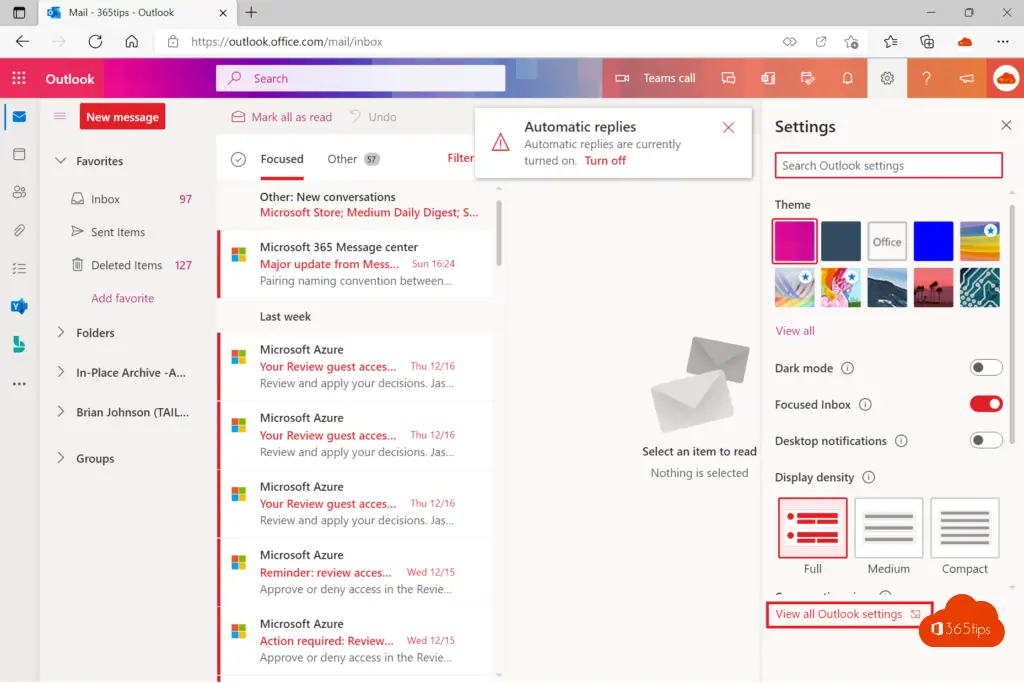 Set up automatic response in Microsoft Office 365 Online
On the left side, press Email.
Select automatic replies
Turn on "Automatic replies are enabled"
Select the period of your leave, or absence
Choose a personal message, and press save!
As of now, you are automatically away 😉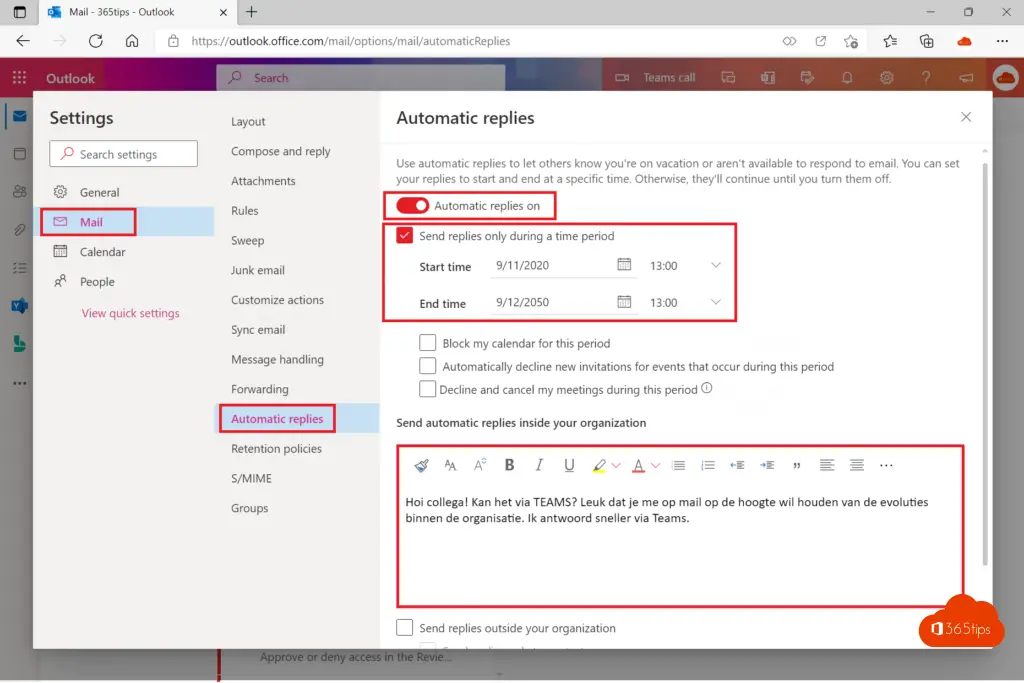 An example of an Out-of-Office message for Outlook
"Hello.
Thank you for your email. I am currently offline until [date] to celebrate with my loved ones - without my phone in front of my face.
I'll be sure to reply to your message once I've gone through my inbox upon my return. If your message is time sensitive, please send an email to [Contact Name] at [contact email address].
Best wishes for a happy holiday season!
[Your name]
Enjoy your vacation
How to Activate Multi-Factor Authentication (MFA) in Office 365
Cool Microsoft Teams backgrounds
Adding an email alias in Office 365, Exchange or Active-Directory
How to activate weatherman mode in Microsoft Teams?
About the author
Tagged: E-Mail, Manual, Microsoft Office 365, Microsoft Outlook, Microsoft Teams manual