Set up Microsoft Bookings to automatically make bookings in your calendar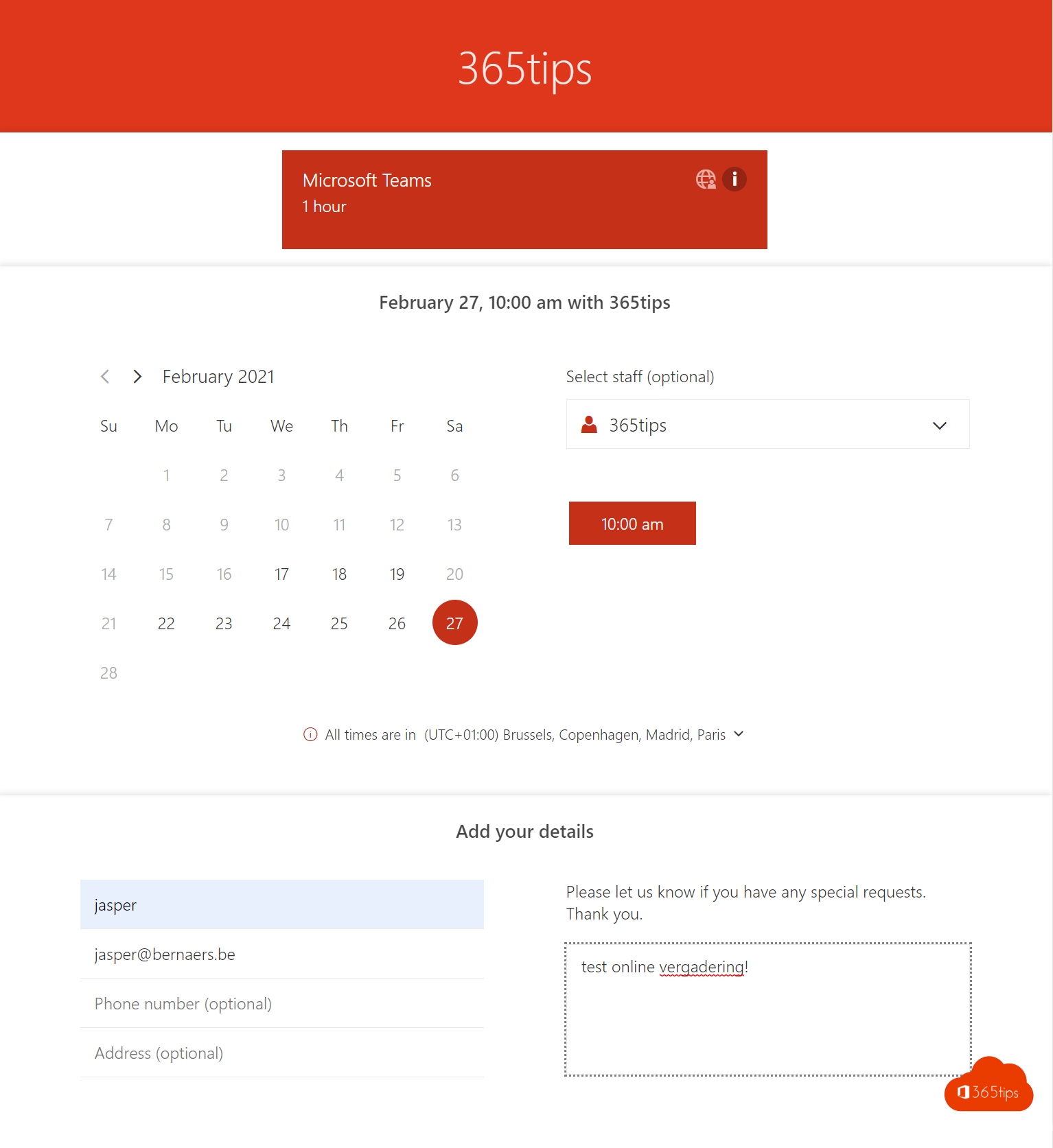 Do you want people to be able to book an hour with you and fix a meeting? Without you having to do anything?
You can organise automatic rulesfor both physical and virtual meetings via Microsoft Bookings - Via Bookings & Microsoft Teams. HOW? I will explain it in this blog.
Navigate to Microsoft Booking
Navigate to portal.office.com and then press Bookings.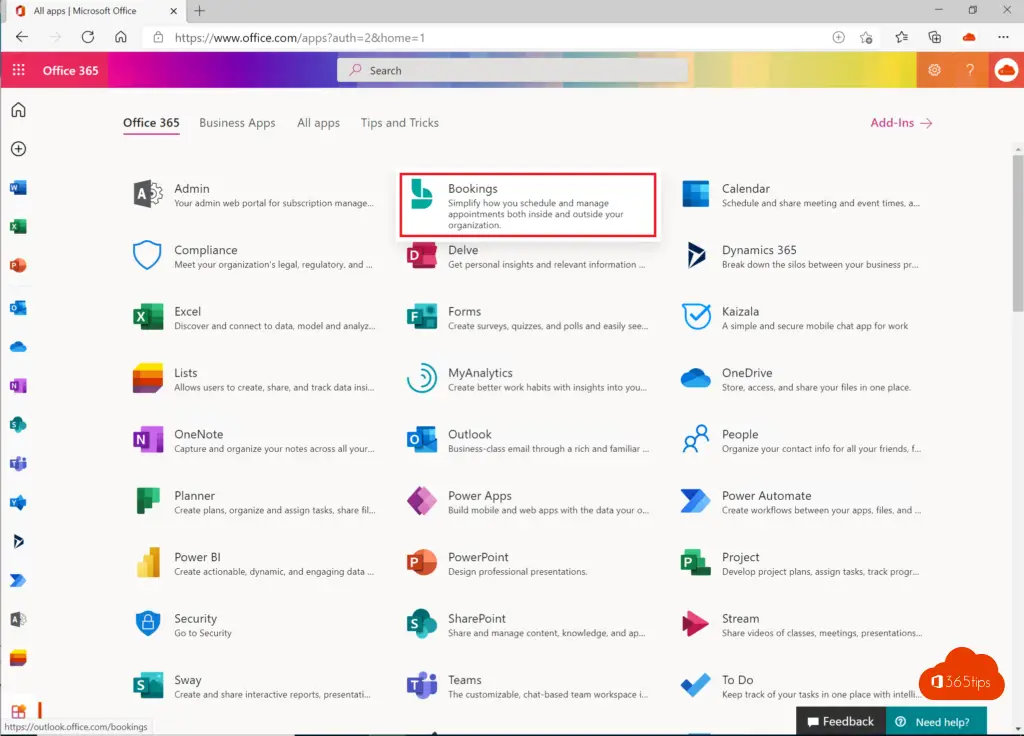 Enter your organisation details at the first login attempt.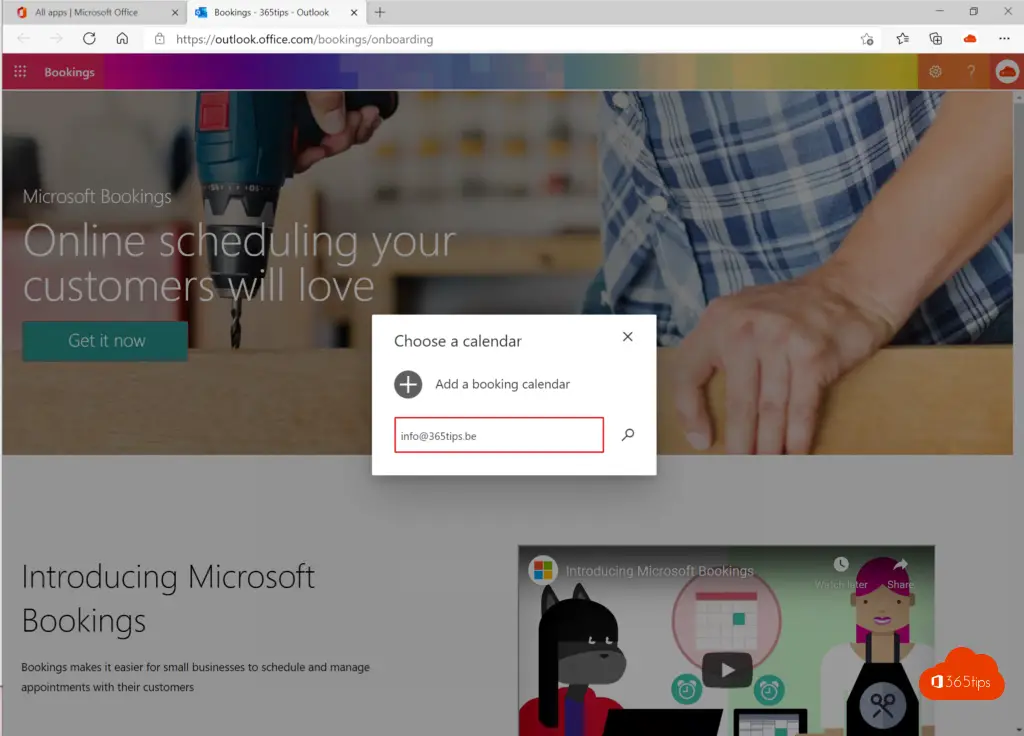 What do you want to organise?
People should be able to make an appointment with you.
The appointment must be made via Microsoft Teams .
An hour is fine.
Only on Mondays between 10:00 and 12:00. The other days from 8:00 to 17:00 and on Saturdays between 10:00 and 11:00.
Start from the booking portal
Browseto: https://outlook.office.com/bookings
As an administrator you have "set up" the booking environment. Users are also able to use bookings without being an administrator - only the administrator's rules apply to integrations or company information.
If your administrator has not yet done anything in Bookings, because he was sleeping, then you can use Bookings without restrictions. However, with the limits from 8:00 to 17:00 meetings. But you can work around that in your own profile. More later...
First of all, you need agents. Or collaborators. You can add these via this direct URL: https://outlook.office.com/bookings/staff

Press "Add Staff" at the top.
Then add your members via Office 365 and click on save at the top.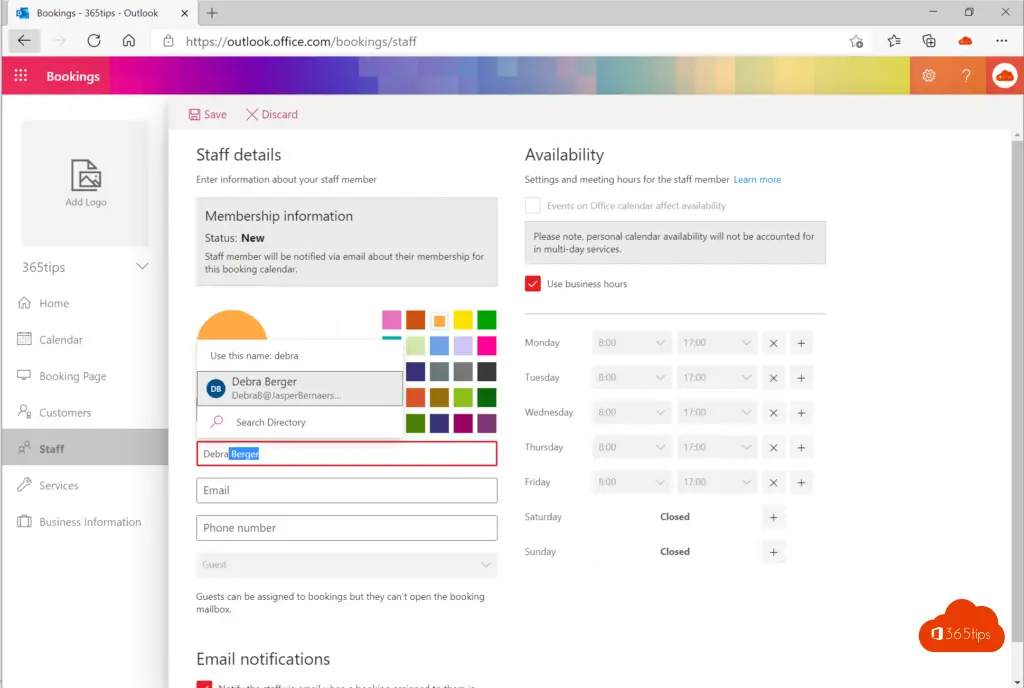 In this example, I have added Debra.

Open the user whose availability you want to set exceptions for in the calendar.
In this example, I have changed Monday and Saturday. You can personalise this for each day.
I have enabled that IF there is already an agenda item in the agenda you can reserve this time slot.
Press save.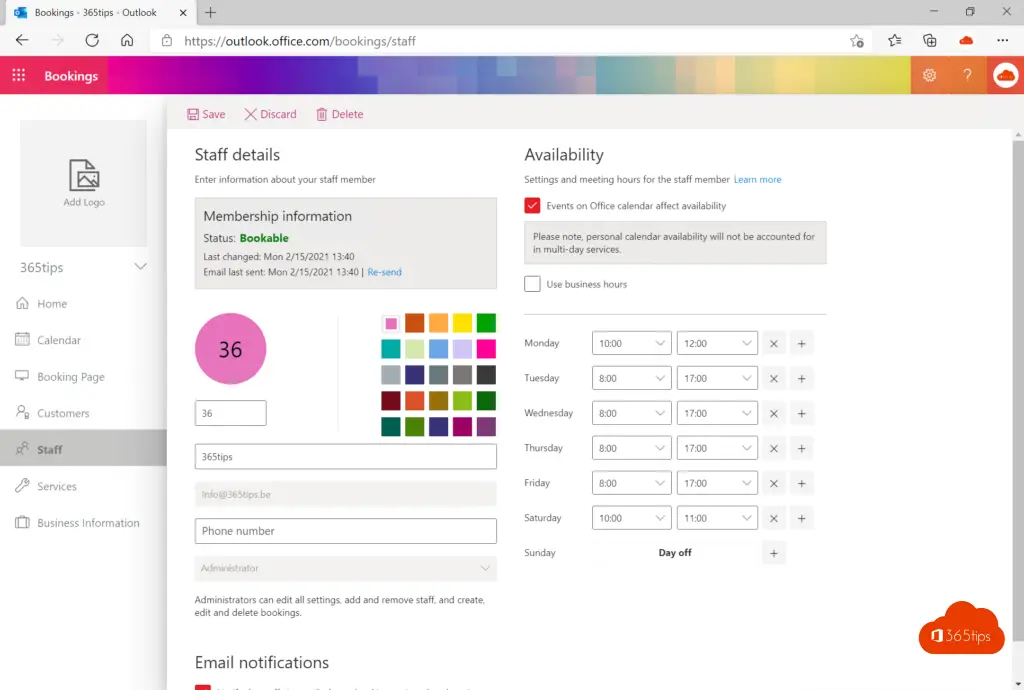 By default, a lot is already taken care of by Booking itself and you do not necessarily need to personalise anything else.
Publish your web link
Browseto: https://outlook.office.com/bookings/bookingpage
I have chosen red as the colour on the right-hand side.
You can copy the url and publish it when people email you. In your signature for example. Like in this blog.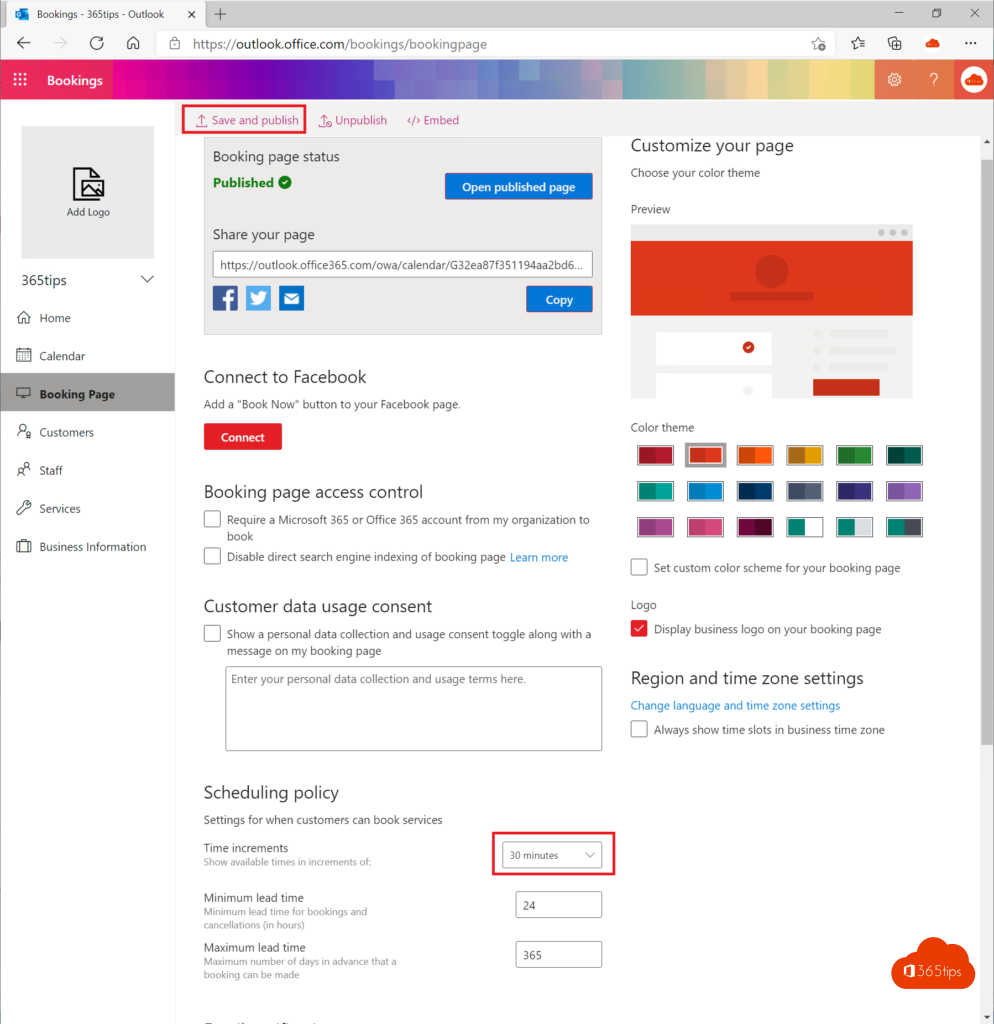 Sending an automatic meeting
It is possible to send an automatic meeting. This setting can be found here.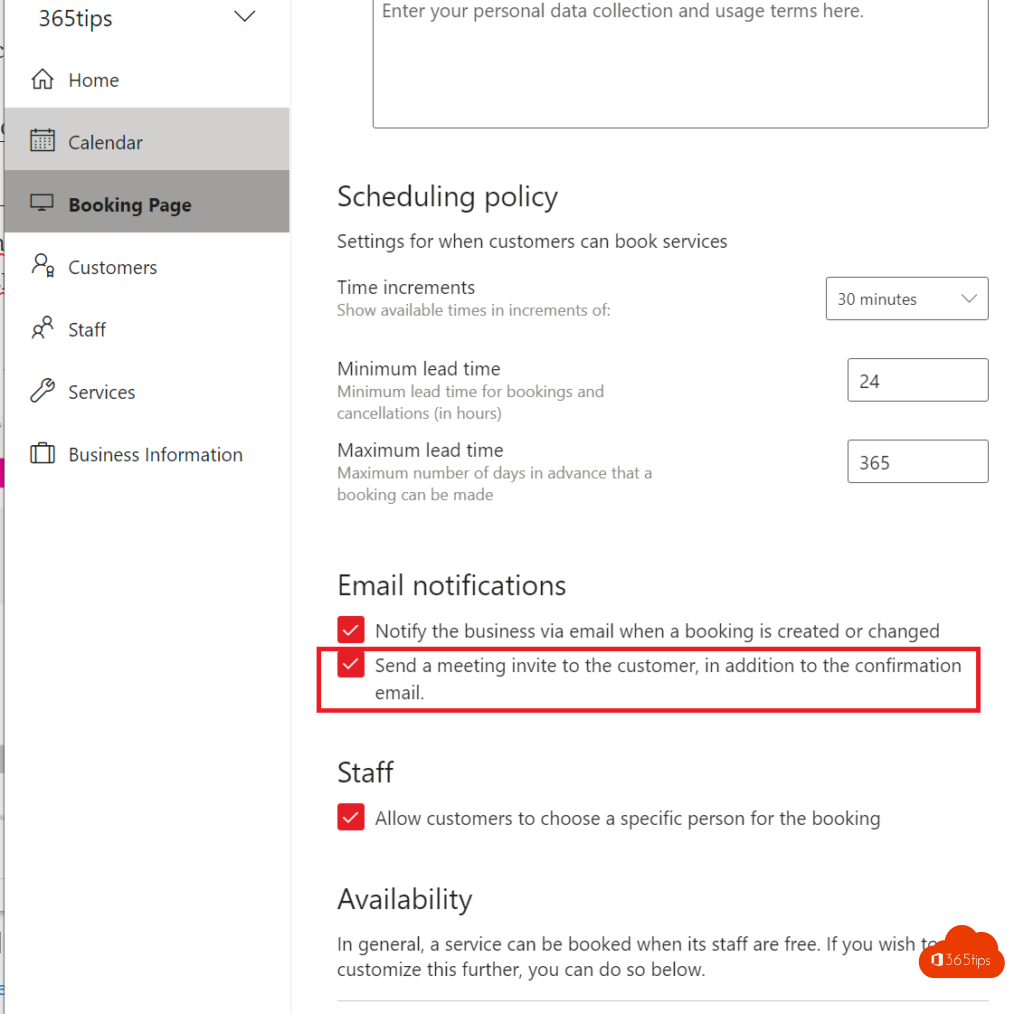 Performing a test for a physical meeting
Copy the URL from your booking portal into a browser and test the result.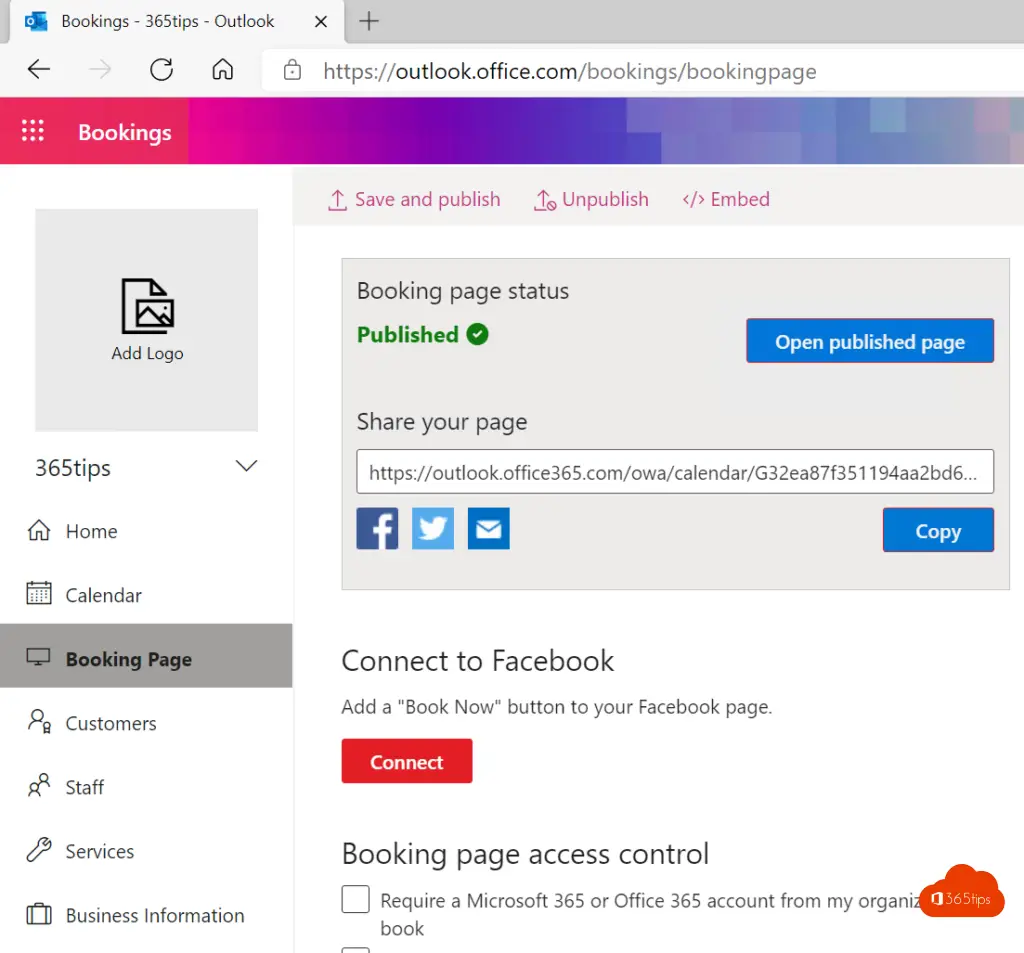 Select the right contact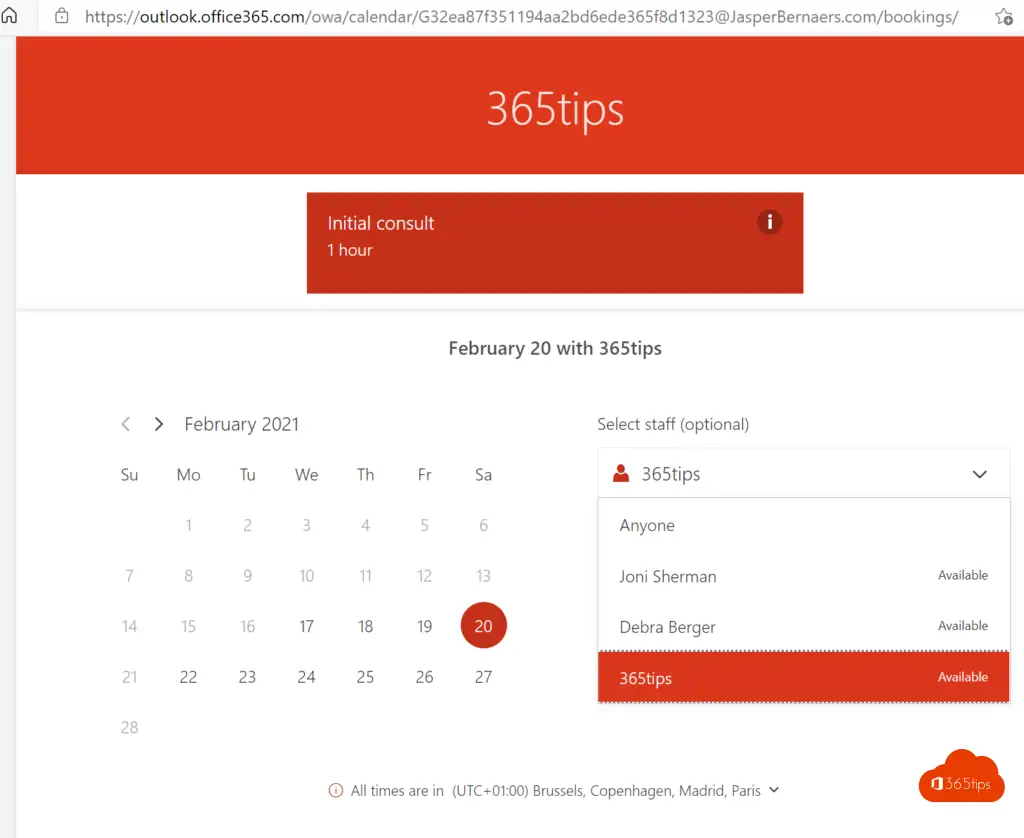 Fill in the form and book an appointment.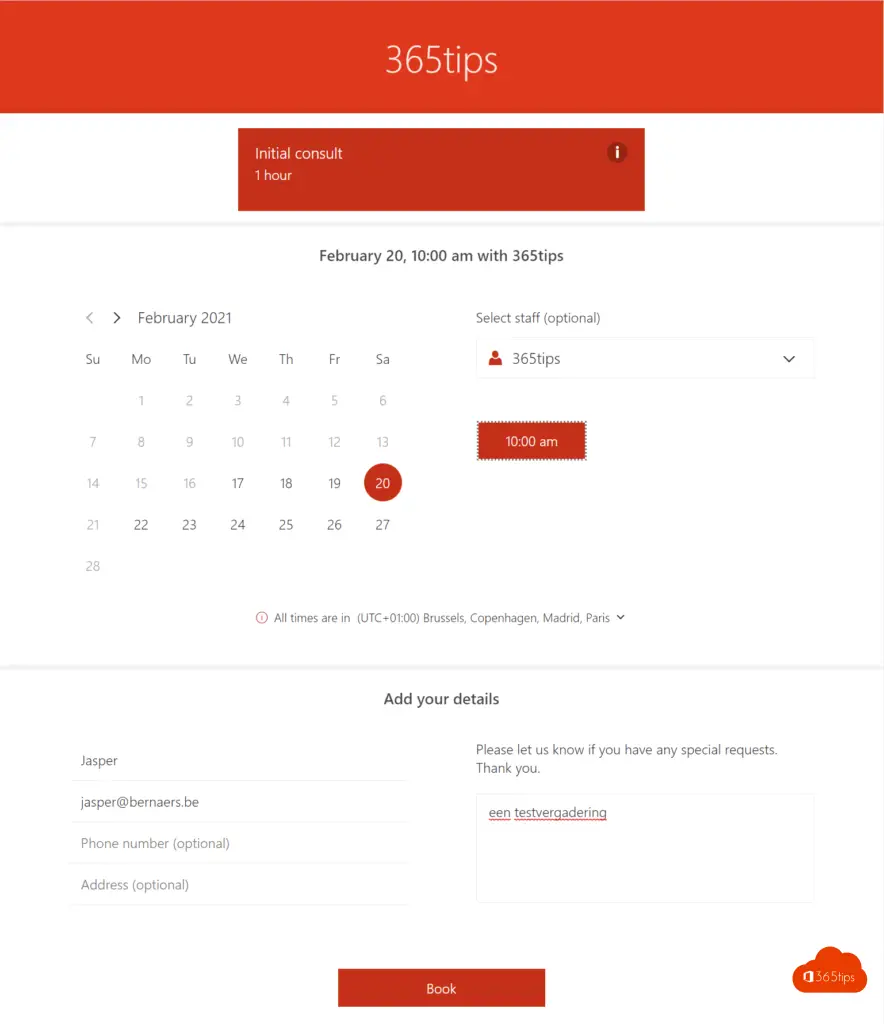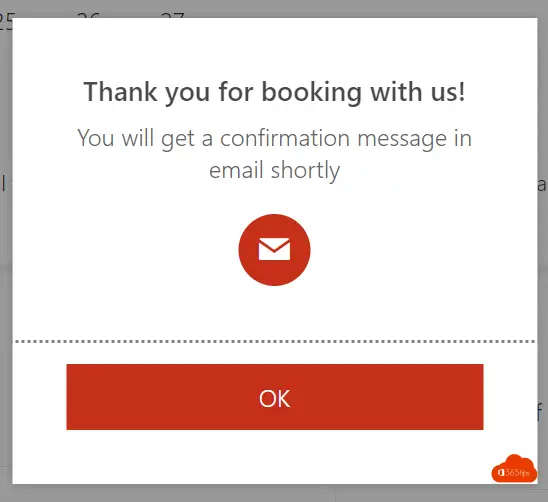 Your appointment confirmation will arrive shortly.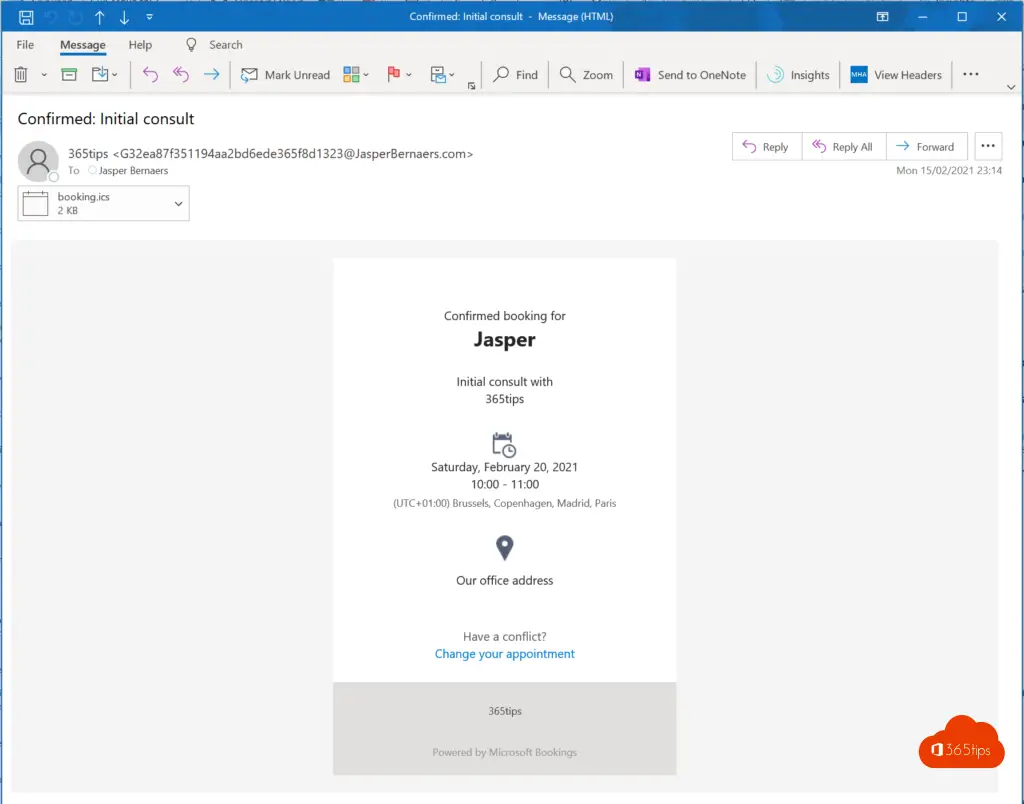 Configuring and testing a virtual meeting
You can activate services at outlook.office.com/bookings/services. I activated Microsoft Teams meetings to quickly set up a Teams meeting.
It is always best to use the direct link for distribution.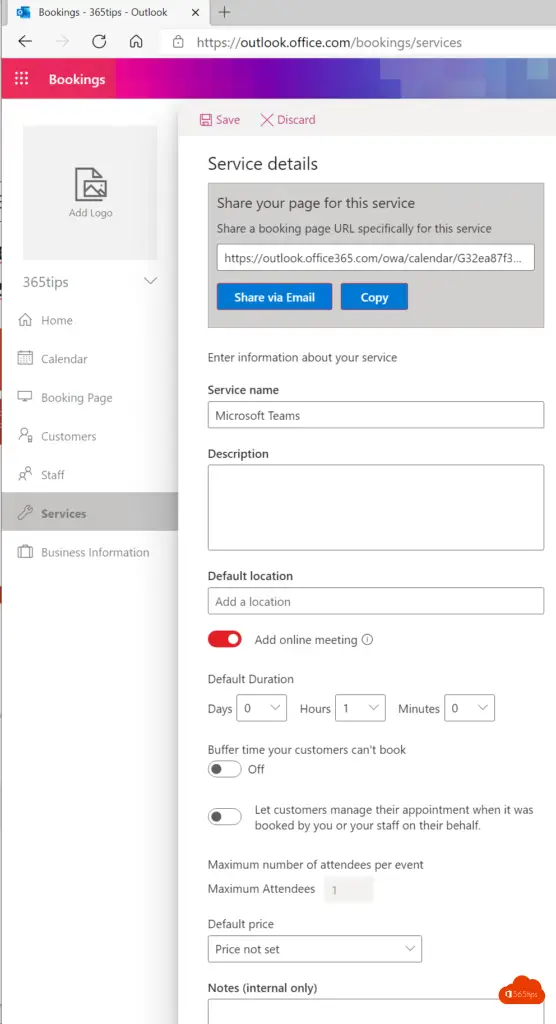 Example:
Your recipient will receive this invitation with a Teams-invite.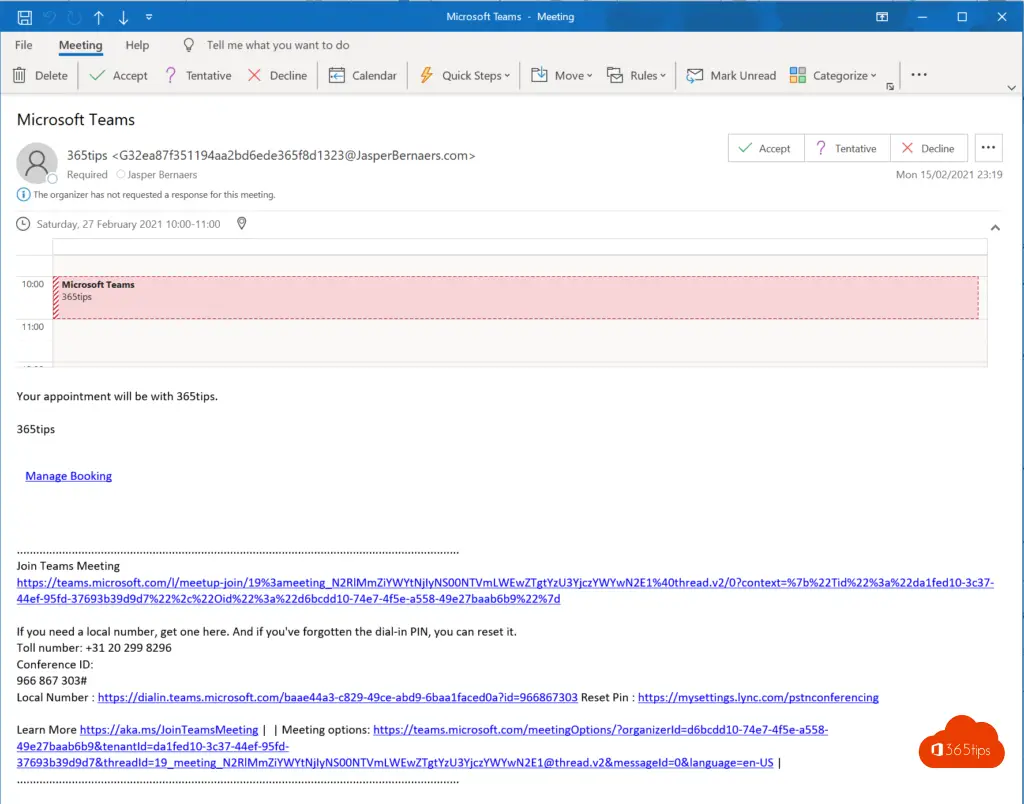 You will receive a confirmation in your agenda + mailbox.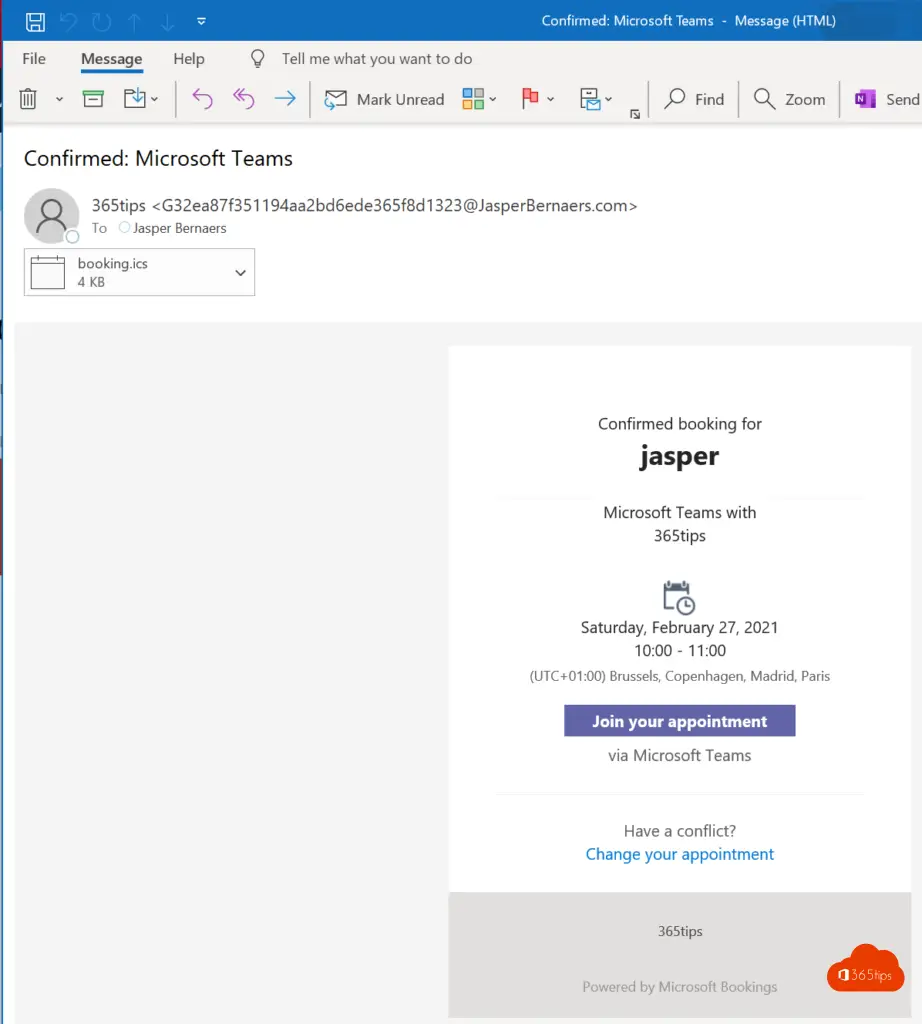 Adjusting organisation hours
Company information can be adjusted for the entire organisation via: https://outlook.office.com/bookings/businessinformation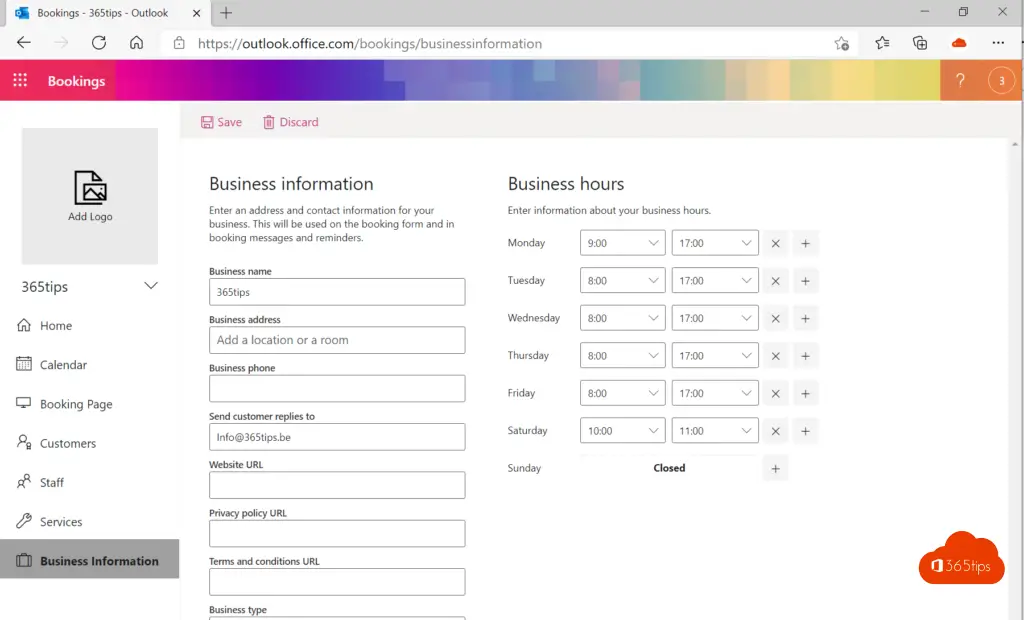 Have fun booking! If you have any questions, send a message in the comment! And help other people with their questions too.
Also read
Add holidays to Outlook Calendar
Share your Outlook calendar Office 365
Microsoft Teams Schedule a meeting in your calendar - The only right way!
Take more control of your teams meetings by turning off chat
Make external people present in a teams meeting