🖥️ The best way to share an PowerPoint presentation in Microsoft Teams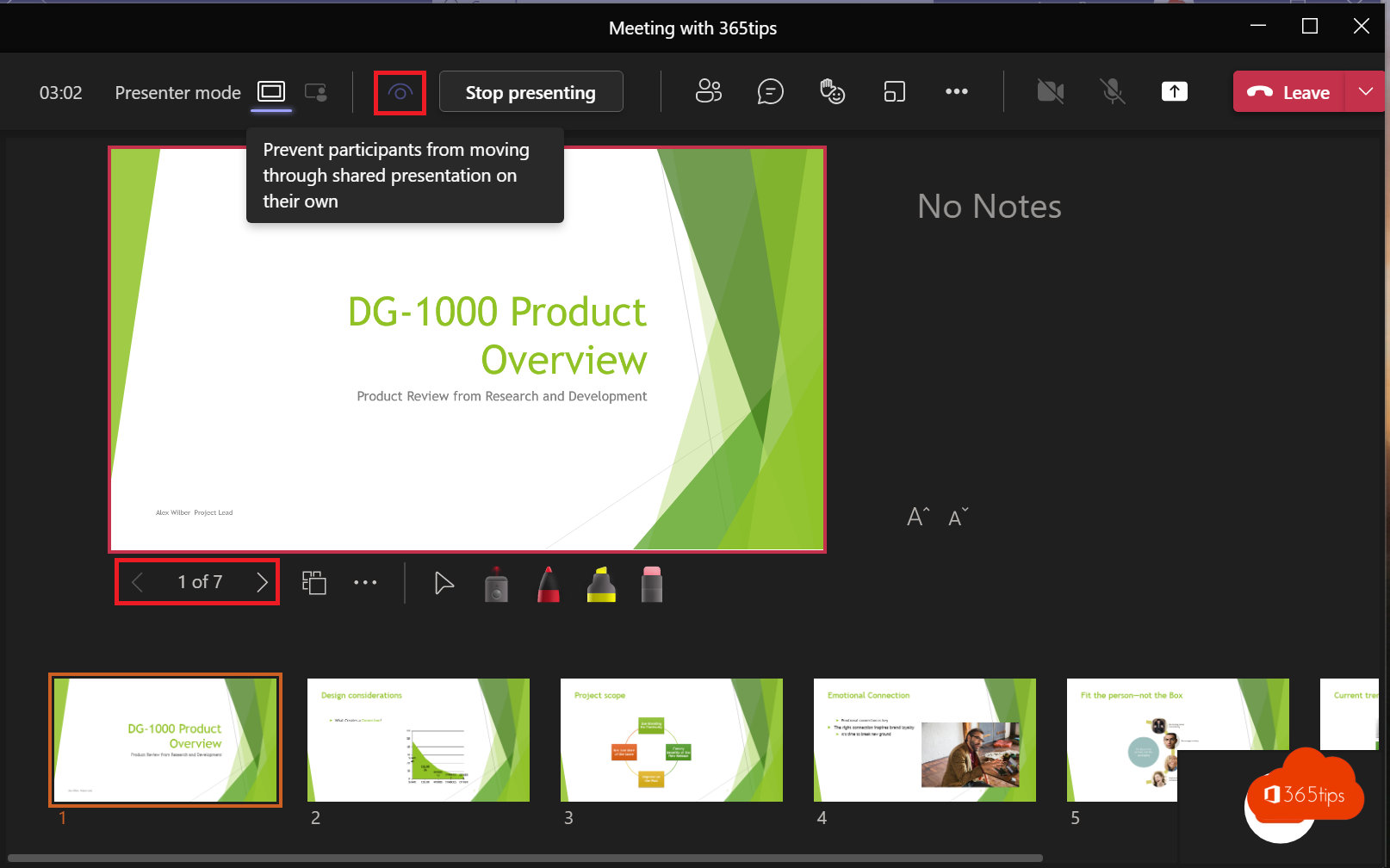 It is often the case that people share their screen and share a presentation that is not in presentation mode. There is only one way to share a PowerPoint presentation using the built-in Microsoft Teams presentation mode and weatherman mode, and that is the best way. By sharing the presentation in these modes, you can ensure that the presentation is shared with your audience in a professional manner, without distractions or other elements that distract from the presentation itself. In addition, presentation modes can ensure that the presentation is shared in a consistent manner so that all participants have the same experience. By using these modes, you can ensure that your presentations are shared efficiently and effectively with your target audience.
If you are looking for instructions on how to share your screen, read this blog!
1. How to share a Microsoft Teams presentation via presentation mode
First, start up your meeting. If you don't know how to get started with a new one quickly read this tip.
2. Select share content - to start sharing
3. Select a PowerPoint presentation or upload one via browse my computer
Select your recently used PowerPoint presentation OR click Browse and locate your presentation on Microsoft Teams or OneDrive.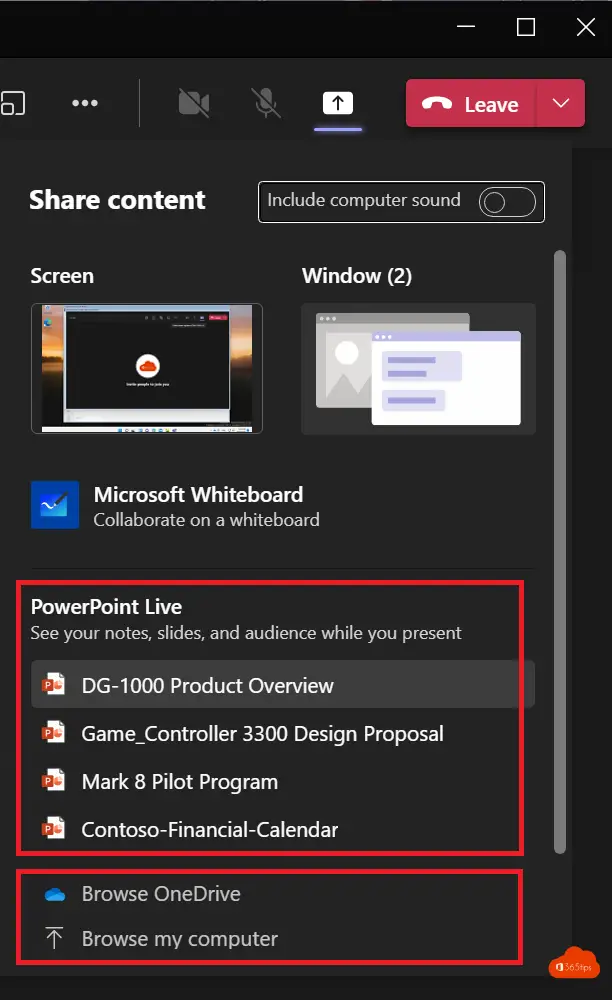 4. Users have the ability to navigate the slides themselves
The 2 arrows allow participants and the presenter ← → to navigate through the slides.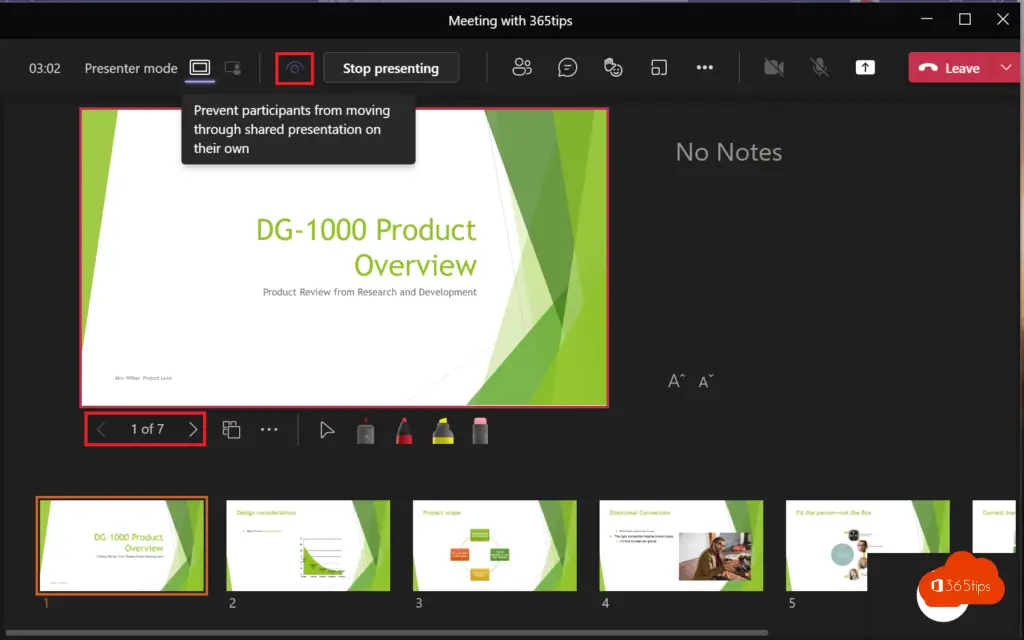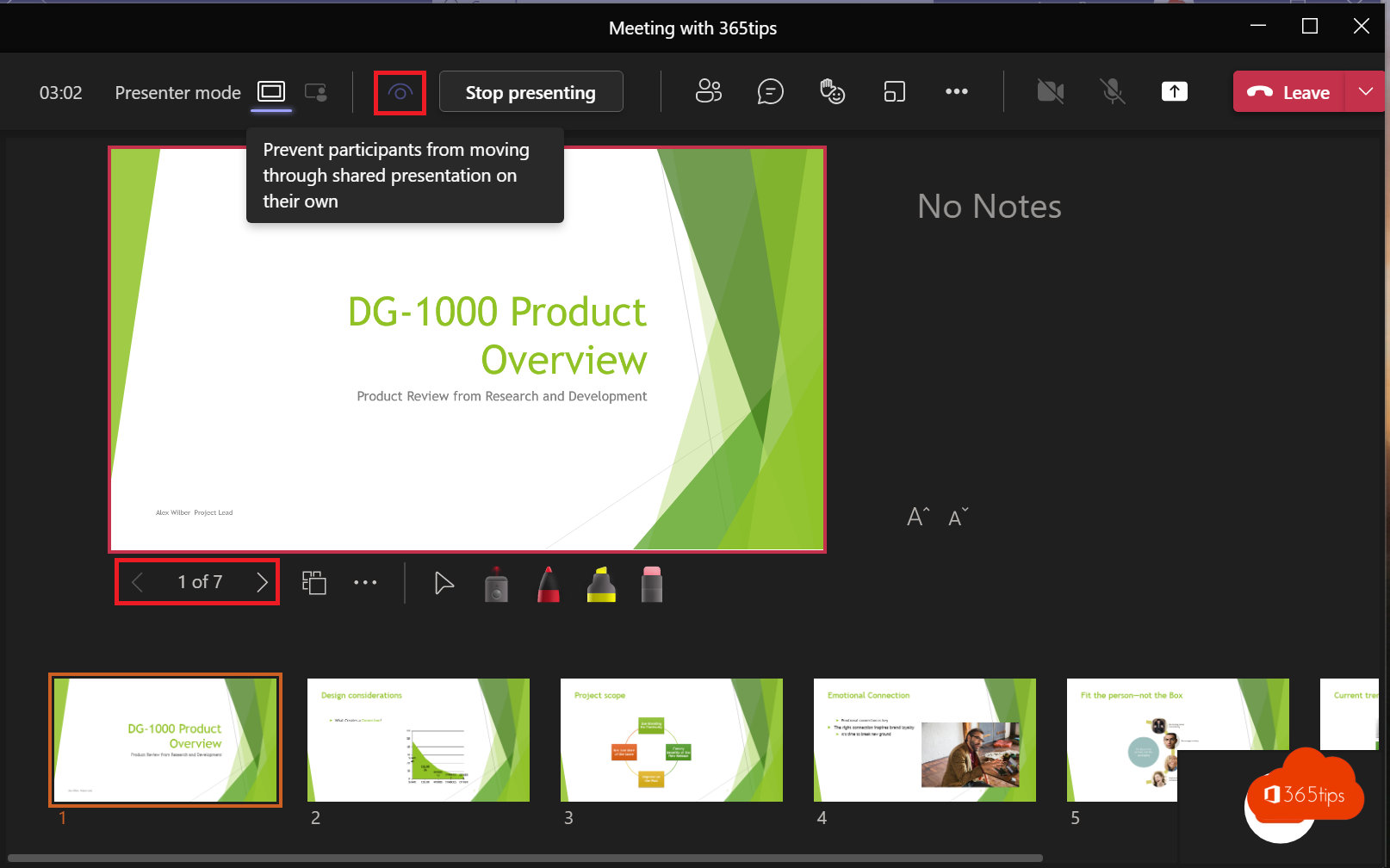 5. How to prevent participants from navigating the slides themselves?
You can prevent participants from having the option of moving to the next slide during a presentation.
Activate weatherman mode or presenter mode in Microsoft Teams?
Meeting participants tend to be more focused and have a better experience when they see a presenter during a presentation. An interactive presenter also helps guide an audience along with visual cues.
After your meeting has started, in the upper right corner of Teams select : Share Content.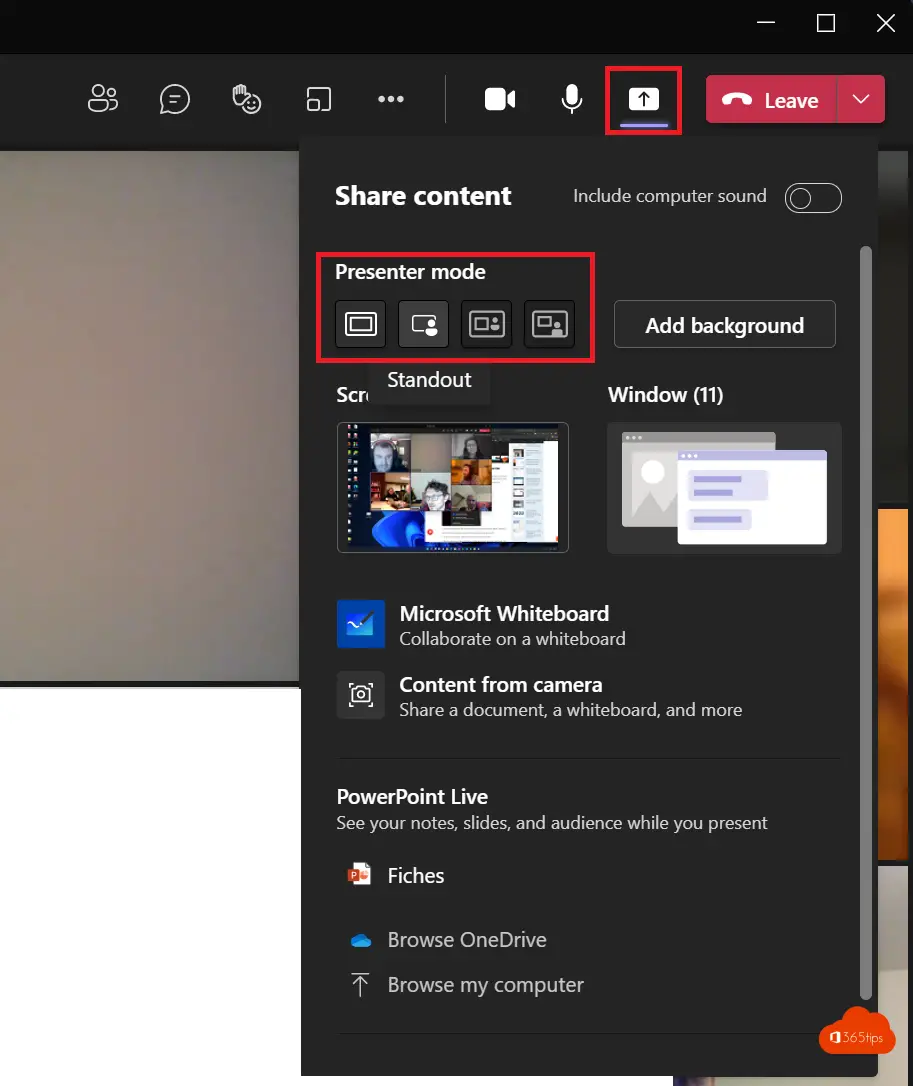 2. Under Presentation Mode, select the desired mode. Also, make sure your camera is turned on.
Select Customize and choose a background image before starting the presentation.
3. To start your presentation, choose a screen or window on your PC or device.
4. When your presentation begins, the presenter toolbar appears briefly at the top of your screen. In the toolbar, you can change presenter modes on-the-fly, give control to another person, and record computer sound.
5. Press the 2nd button to activate presenter mode.
More info: How to activate weatherman mode in Microsoft Teams?
Also view
How to download and install Windows 11.
Sharing your screen in Microsoft Teams - Whiteboard & Presentation
Starting a PowerPoint presentation from your phone
Save a message for later - Microsoft Teams
Roles in a Microsoft Teams meeting
Why and how to get started with Microsoft Teams?
This is why you should stop sharing your full screen in Microsoft Teams
Tagged: Tutorial, Microsoft 365, Collaborate with Microsoft Teams, Meeting, Video