How to recover OneDrive for business files up to 90 days after deletion?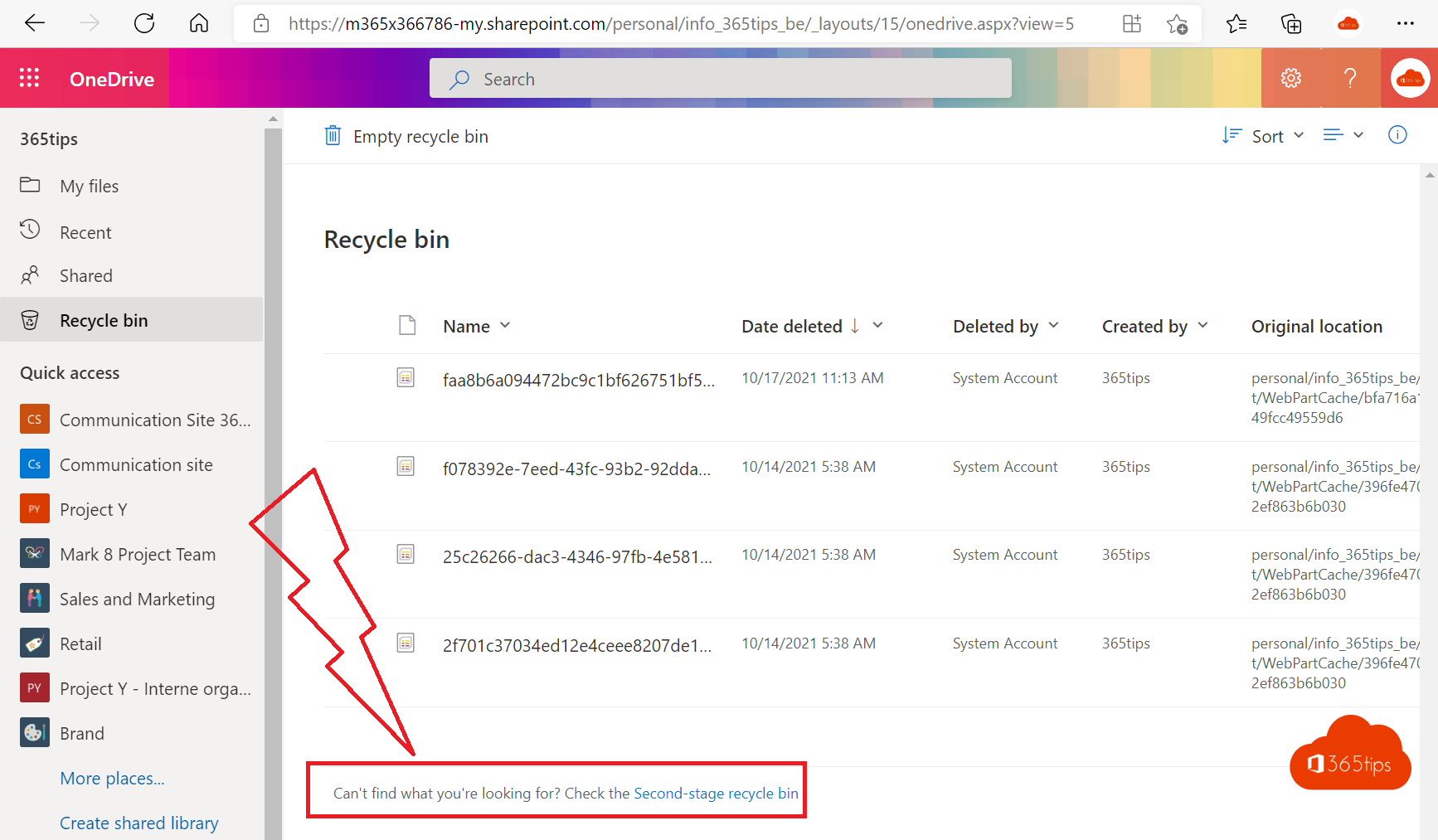 Deleted a OneDrive file by accident? It's a nuisance, but it can happen. Use the instructions below to recover your file.
You have deleted a file from your OneDrive and want to get it back?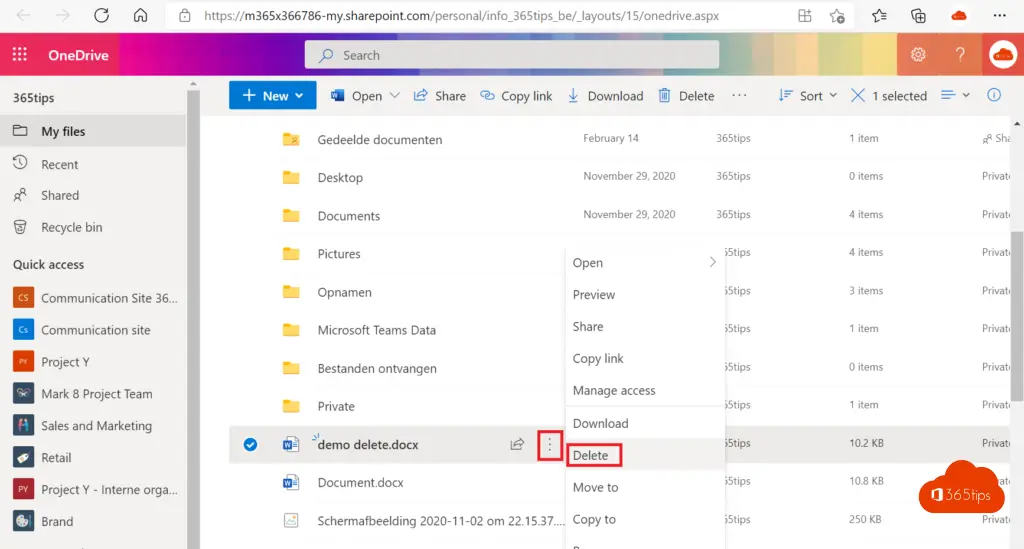 All files can be retrieved without any worries. Up to 93 days after deletion!
Browseto https://www.office.com and then select -> OneDrive.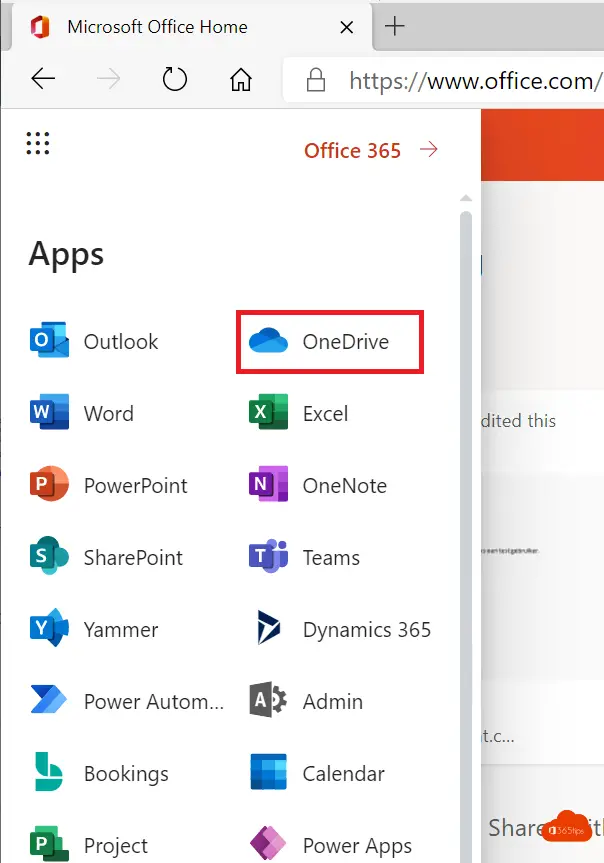 Open Recycle Bin (left, menu bar) -> Click on the file and press restore.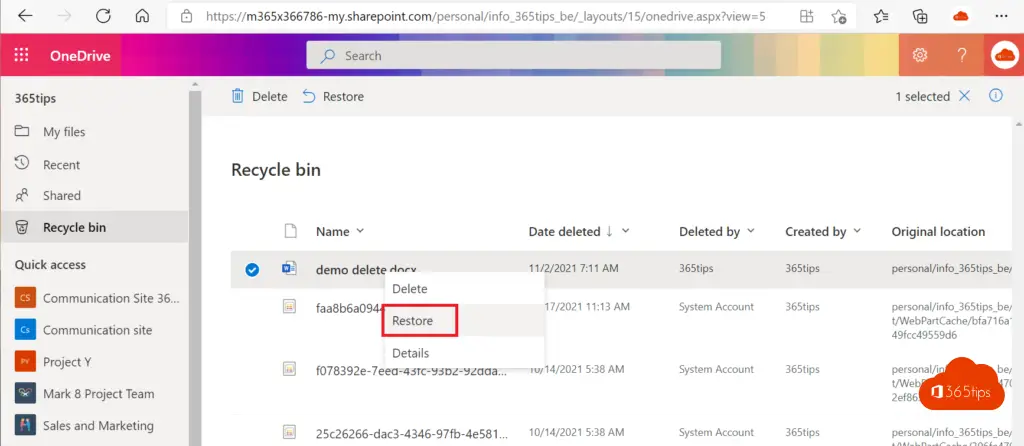 Each file can be recovered up to 93 days after deletion!
If you can't find your file in the Recycle Bin:
Whether you accidentally deleted the file or not, you can always go back 93 days. This is not 93+93 but 93 days in total.
If you cannot recover the file after 93 days, Microsoft can give you an additional 14 days via a support case to recover your file.
Navigate to the URL below. Recycle bin second stage. It is possible to recover the file there as well.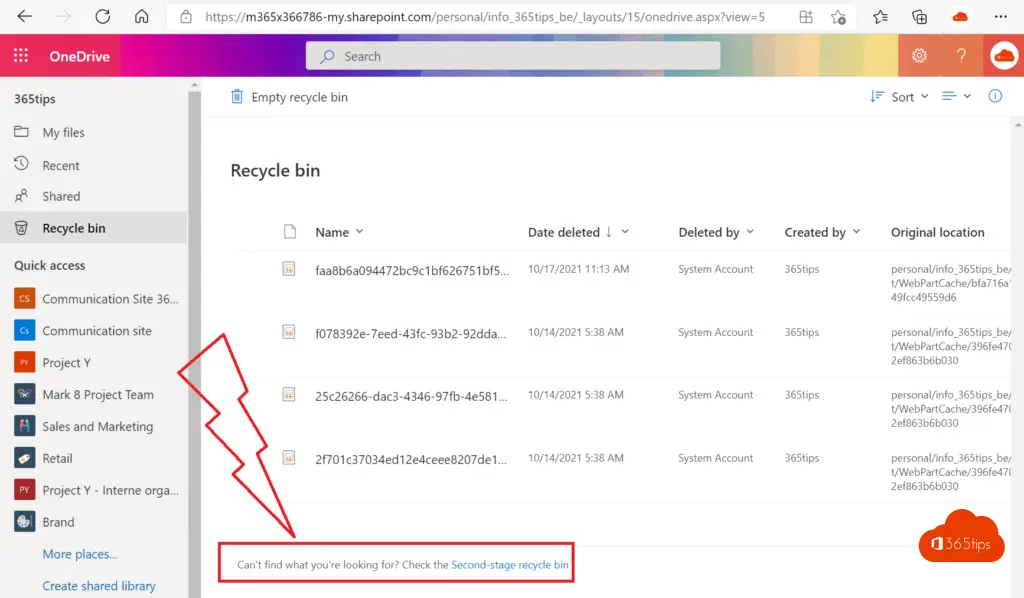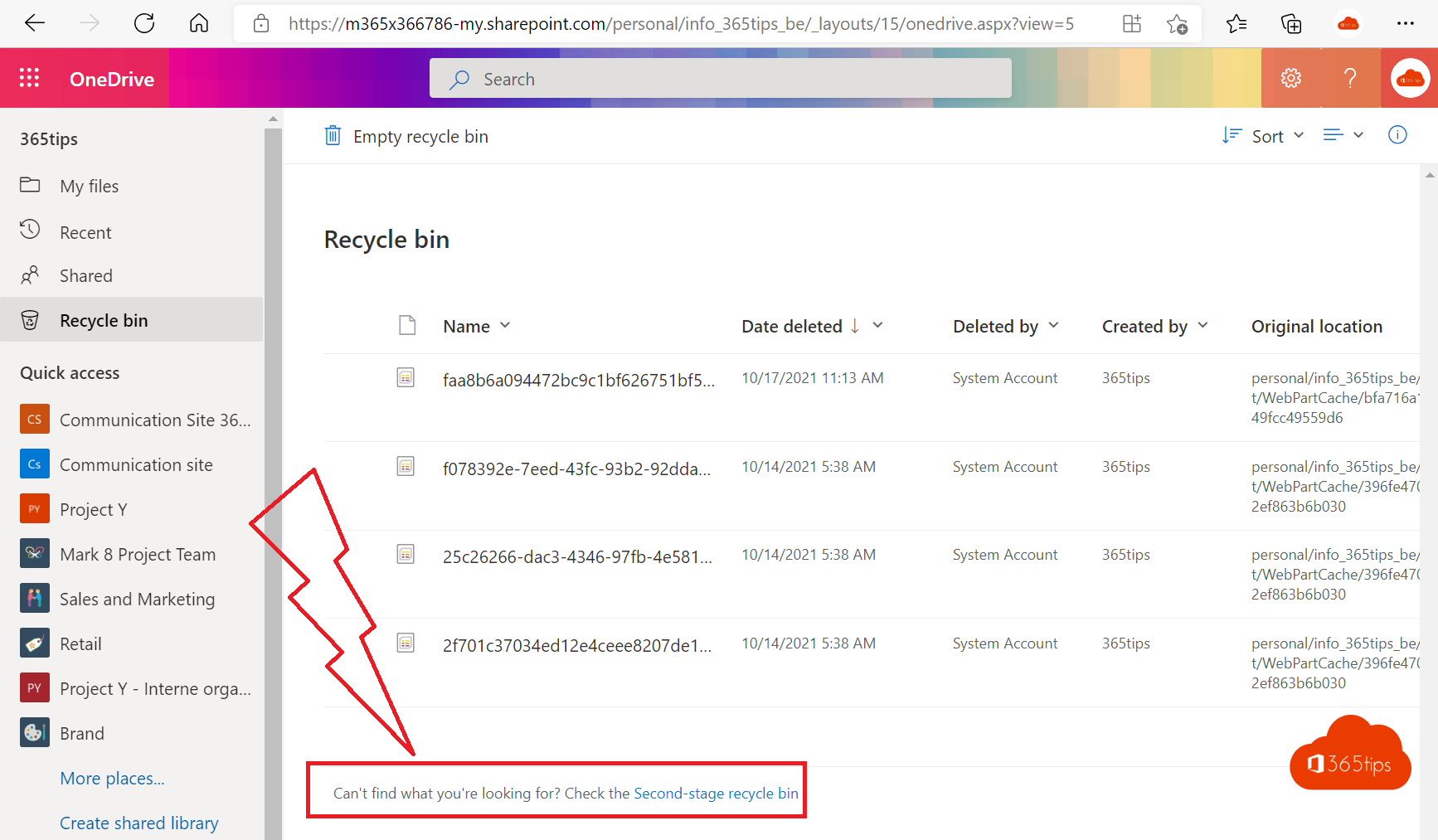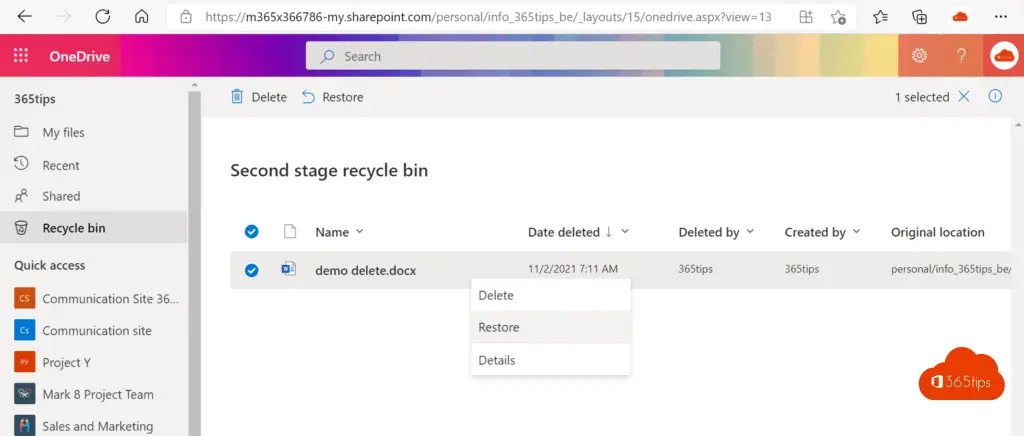 What after a ransomware attack?
Thanks to ransomware detection, you will be warned that your files have been accessed and encryption or other forms of file blocking may have been activated.
You will receive an automatic message and can restore all files via the wizard. Restore your OneDrive.
Automatic mail communication
You get this communication when you remove many different documents to inform you that this action has taken place.