How do you restore Exchange emails in the revamped online portal?
Exchange Online Admin Center (EAC) is one of the first workloads taken to the cloud at the start of the cloud era. Office 365. It took a while and then Microsoft announced at the Ignite 209 conference that they are working on a new EAC.
The new portal has recently become available at preview and can be launched from the old EAC or via this link. Since it is a preview , not everything available in the old EAC has been ported over. As always, you can always expect some bugs, especially with the most new features. You can find all the URLs of Microsoft's services here.
The new EAC portal can be found here
You can access this at: https://admin.exchange.microsoft.com/
What do the new settings look like?
Like the other renewed portals, the design has improved and there are more possible ones that no longer need to be activated via PowerShell.
Easier recovery of deleted items for IT Admins
You as an IT Administrator can easily recover emails deleted from deleted items.
Select an e-mail and select recover.
Adjust mailbox size restrictions
Through these settings, you can allow specific mailboxes to send large files.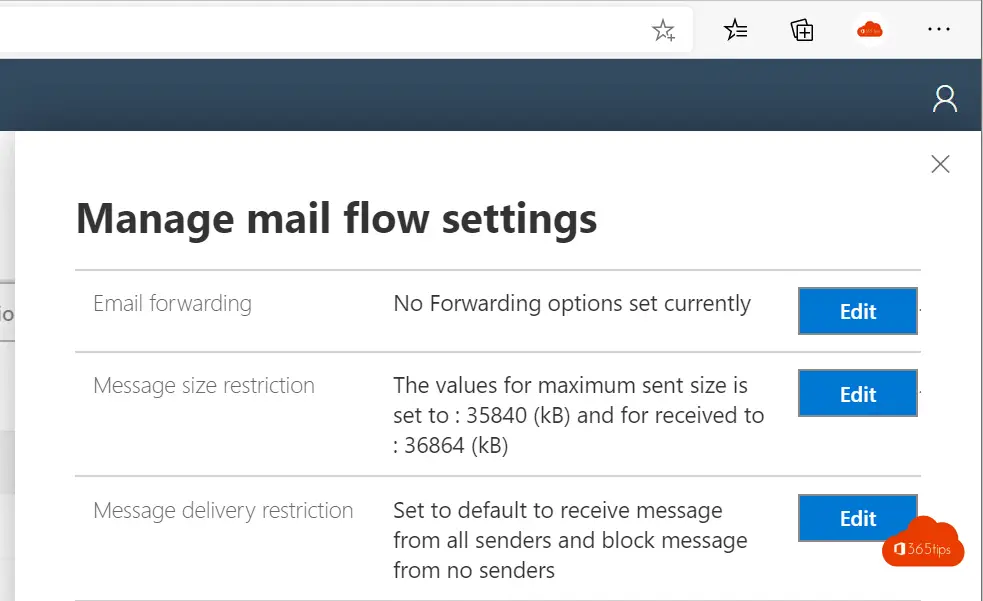 New mailflow reports
Other features
Other Exchange blogs?
Out of office set up on a Office 365 Shared Mailbox
Recover deleted Exchange emails - New Exchange Portal
Set up forwarding in Office 365 | Email forwarding
Remove Azure AD Connect and make all objects cloud managed
Automatically save sent items to your shared mailbox
Add an email alias in Office 365, Exchange or Active-Directory
About the author
Tagged: E-Mail, Exchange Online, Manual, HybridExchange, Ignite announcements, Microsoft Office 365