👩💻Add your Office 365 work account to your home computer in 5 steps | Windows 10 & 11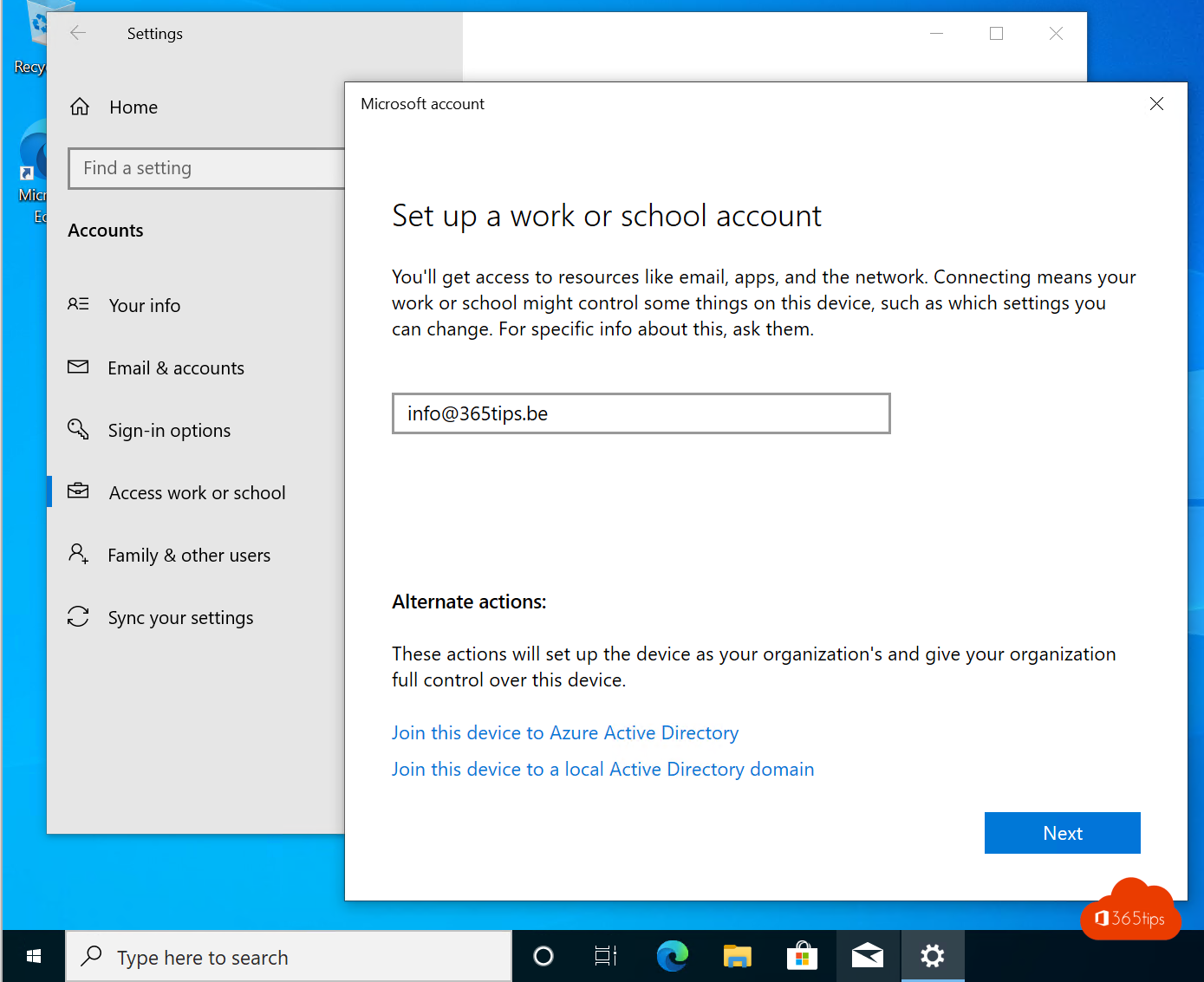 Add your Microsoft account or work or school account to your Windows 10 or Windows-11 computer to log in easier and faster to Office 365.
You can see the configuration for Windows 11 in this instructional video.
Why add your Office 365 account as a work account?
Single-sign on in EDGE. (easier login)
Automatic configuration of your Outlook application
1. Start your Windows 10 computer and click on start
1. Start your Windows 10 computer and click start.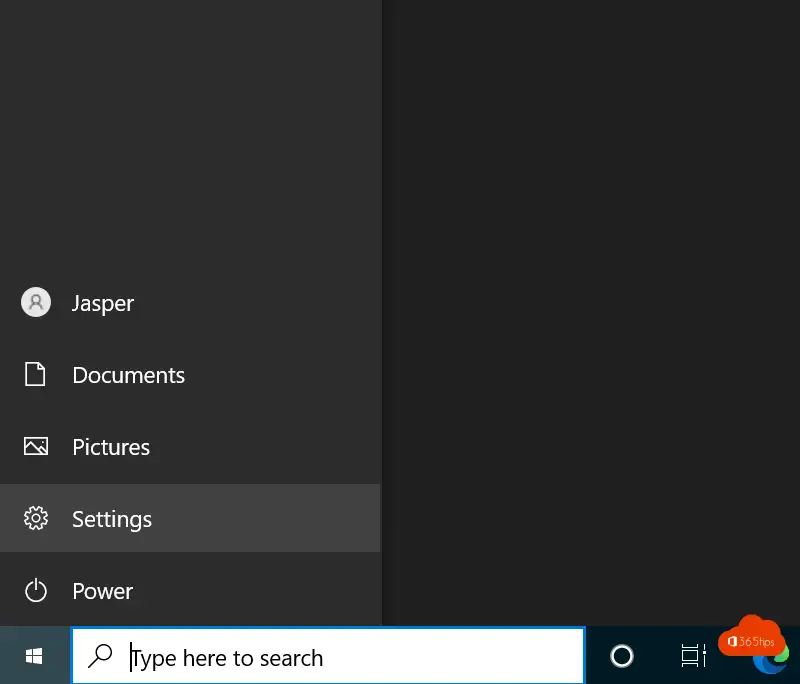 In Windows 11 In Settings, press Accounts.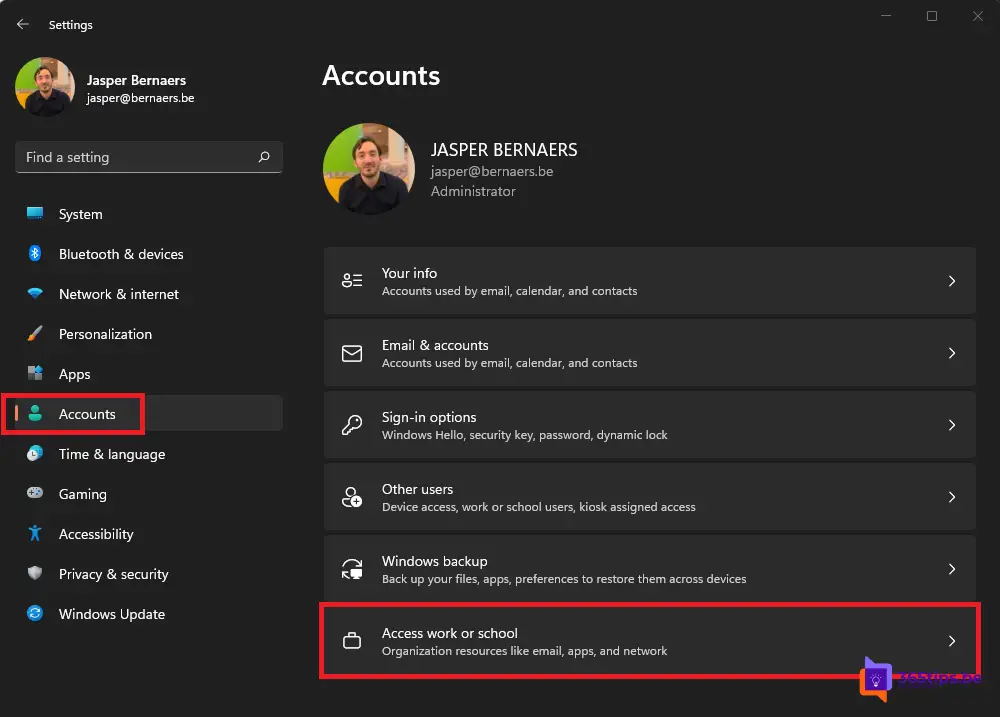 2. Click on settings and choose accounts to add your account
Select accounts in settings in Windows 10. In Windows 11, press Accounts on the left.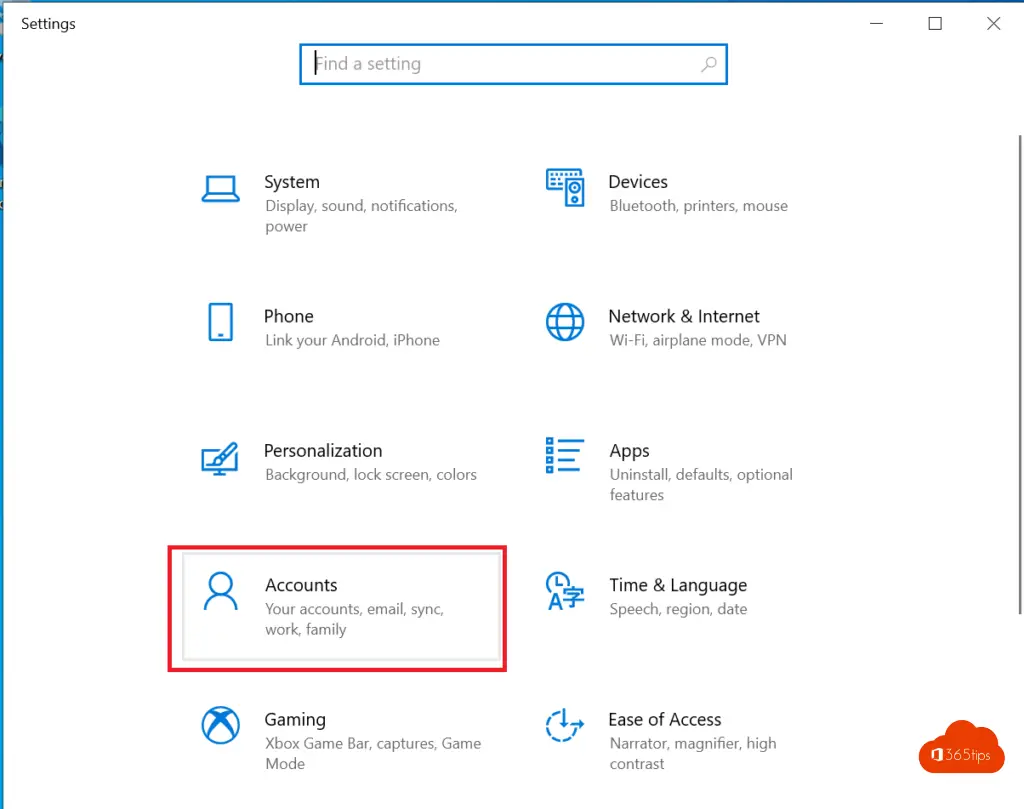 3. Click on connect in the menu 'access to work or school'.
Select access to work or school to make your computer known to the organization to which you belong.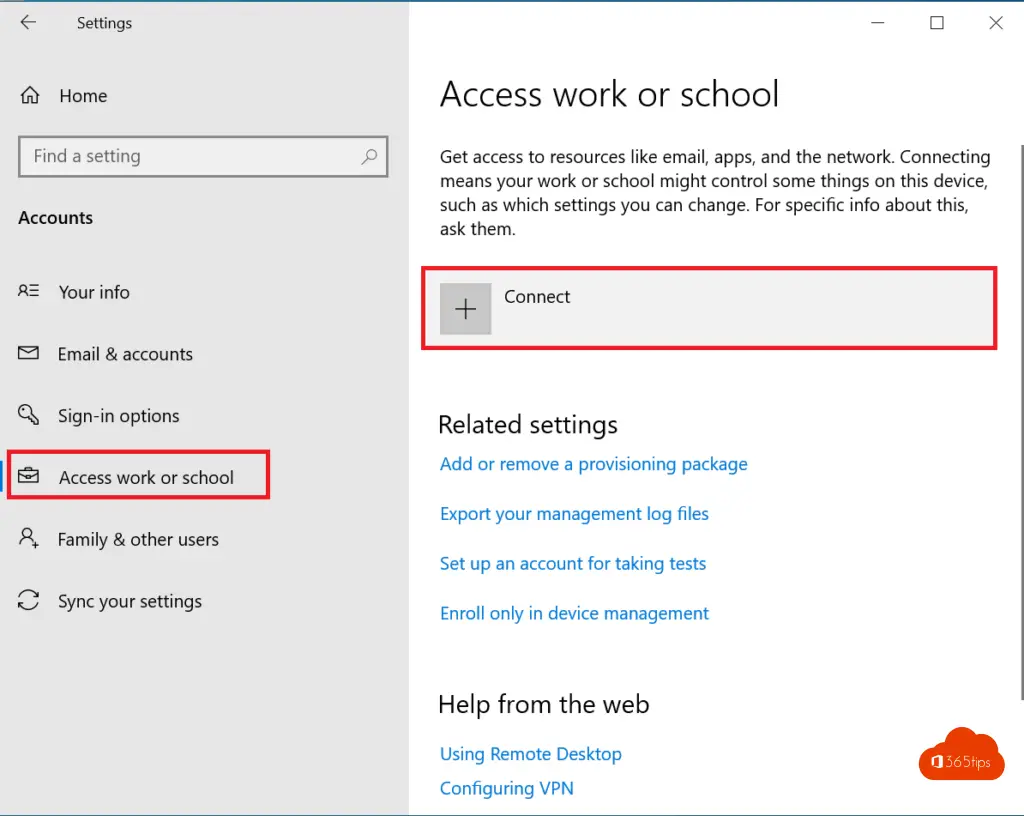 4. Enter your login details and press next
Enter your username and password from Microsoft 365, Office 365,...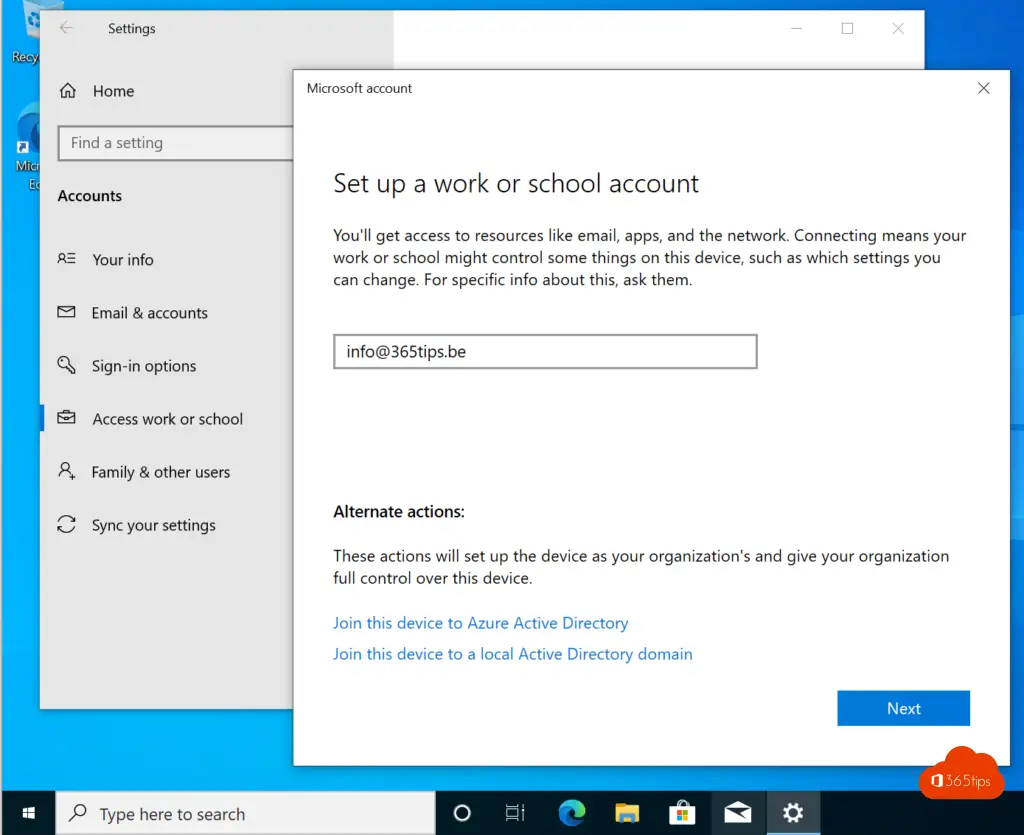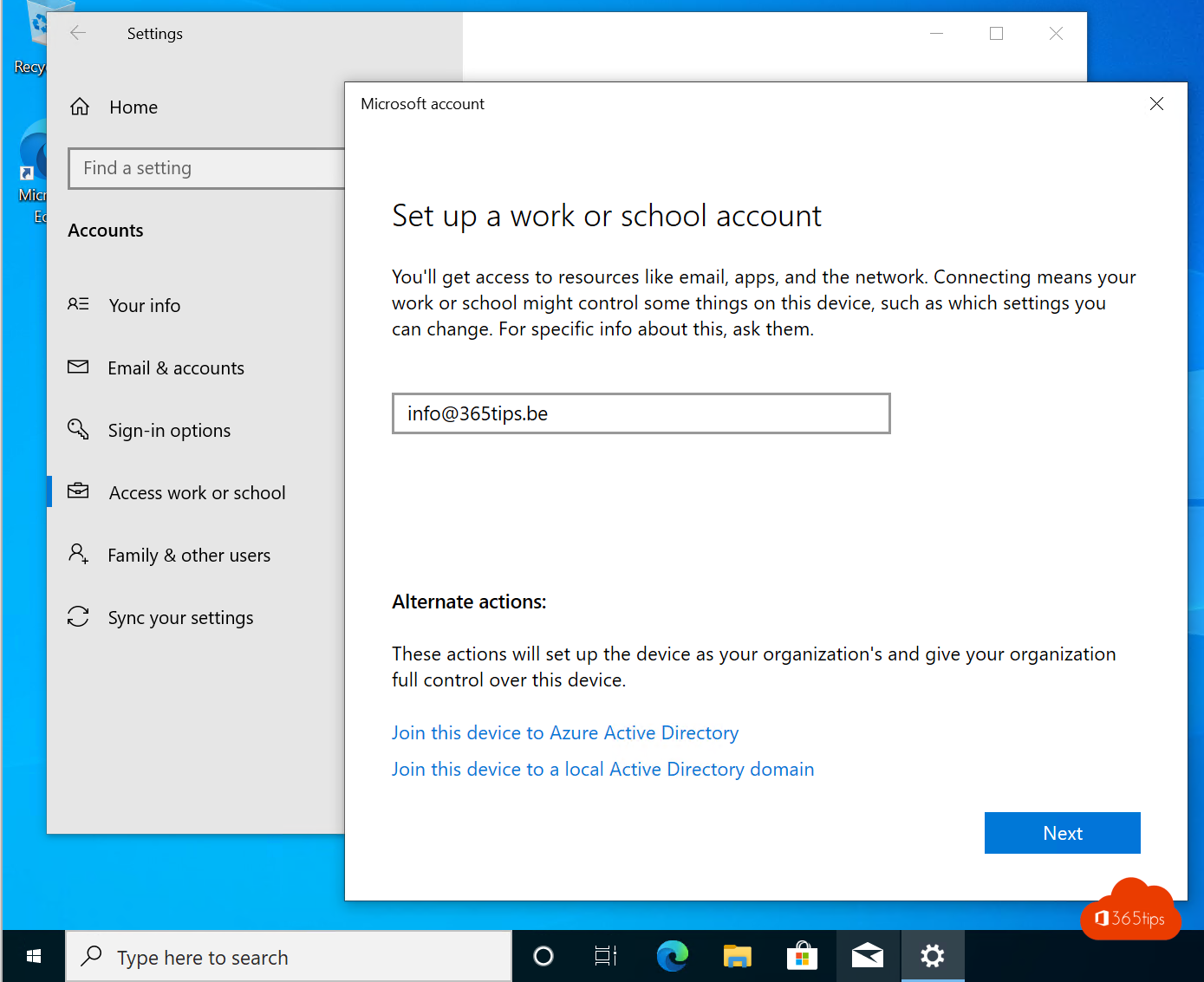 5. Enter your Office 365 password to log in.
Enter the password known from Office 365, Microsoft 365, Teams, OneDrive or other Office 365 applications.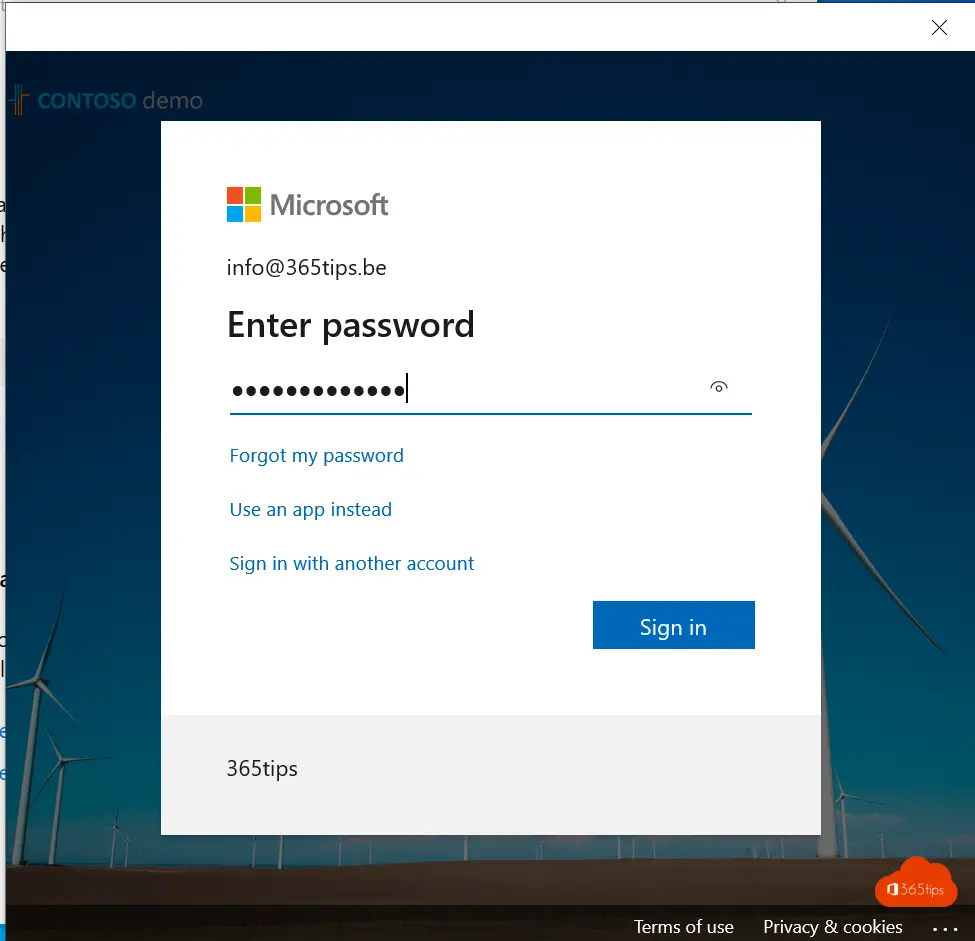 Your computer is now added and registered
From now on you can: Easier login to Microsoft 365 services without annoying MFA or authentication pop-ups.
How to log in automatically via Microsoft Edge - without username and password
Edge is Microsoft's latest browser deeply integrated into Windows 10 and MacOSX. You can add your Office 365 account in Microsoft Edge.
Instructions: Add a profile by clicking on the 'add a profile' icon at the top.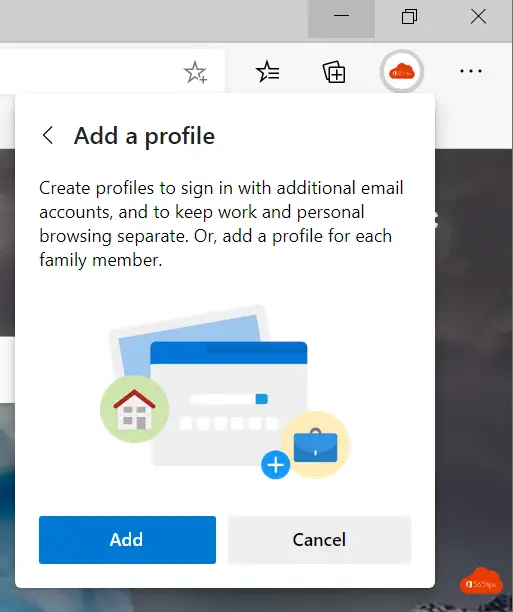 Login with your Office 365 account as you did with your computer's add-on.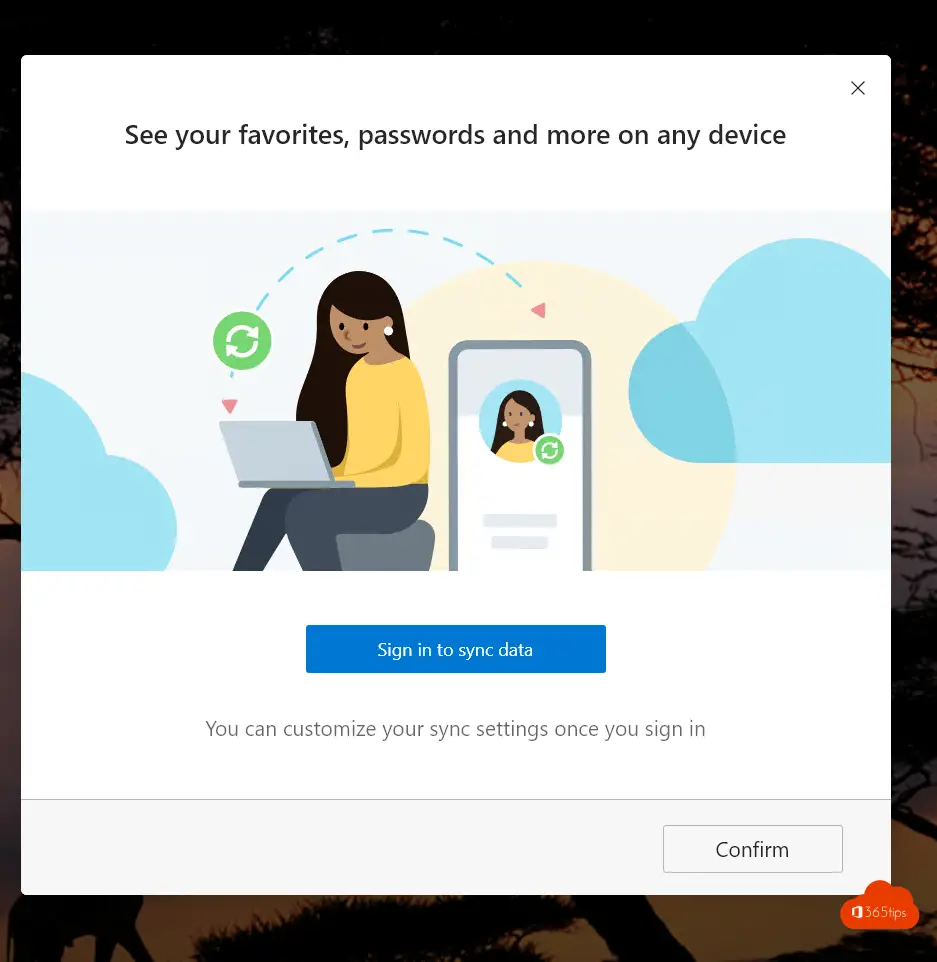 Select the previously configured account again.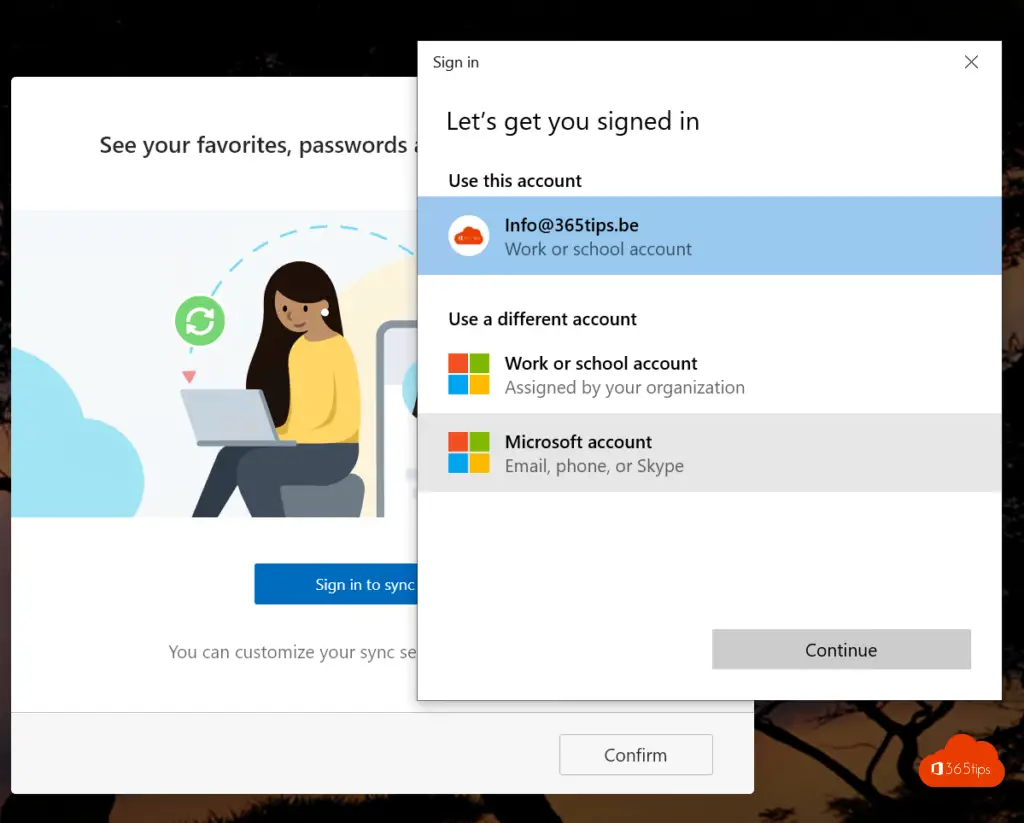 When logging into Office 365 , no password is required from now on.
Also read
How to use the latest version of Apple Passwords in iCloud for Windows?
Managing app passwords for legacy applications - Multi-factor authentication
How to password protect e-mails in Microsoft 365 or Outlook?
How to reset or change your password in Microsoft Office 365?
Change your office 365 password automatically in case of a risk or hack!
About the author
Tagged: Application, Manual, Microsoft, Microsoft Edge Browser, Microsoft Office 365, Microsoft Outlook, Microsoft Windows, Office 365 Login, OneNote, Access