💾 How to automatically backup your desktop, documents an images with OneDrive for business?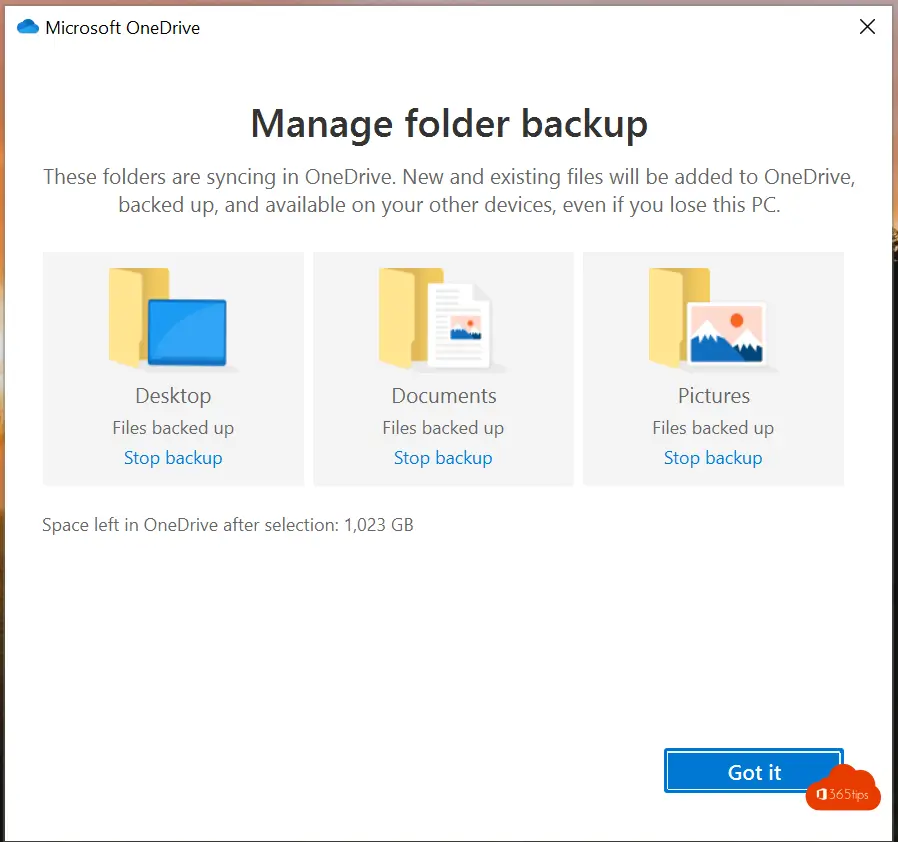 You can easily back up your desktop, documents and/or images with OneDrive.
Often when your computer breaks down you lose all the documents on your hard drive. Too bad, because in these modern times, Cloud solutions can keep your files safe. In addition, it is also a convenient place to share files with friends, colleagues and acquaintances.
TIP: Restore earlier versions of a file in OneDrive for business?
Login to OneDrive for business in Windows
Press in explorer and then click on: OneDrive
Use your Office 365 account to log into OneDrive.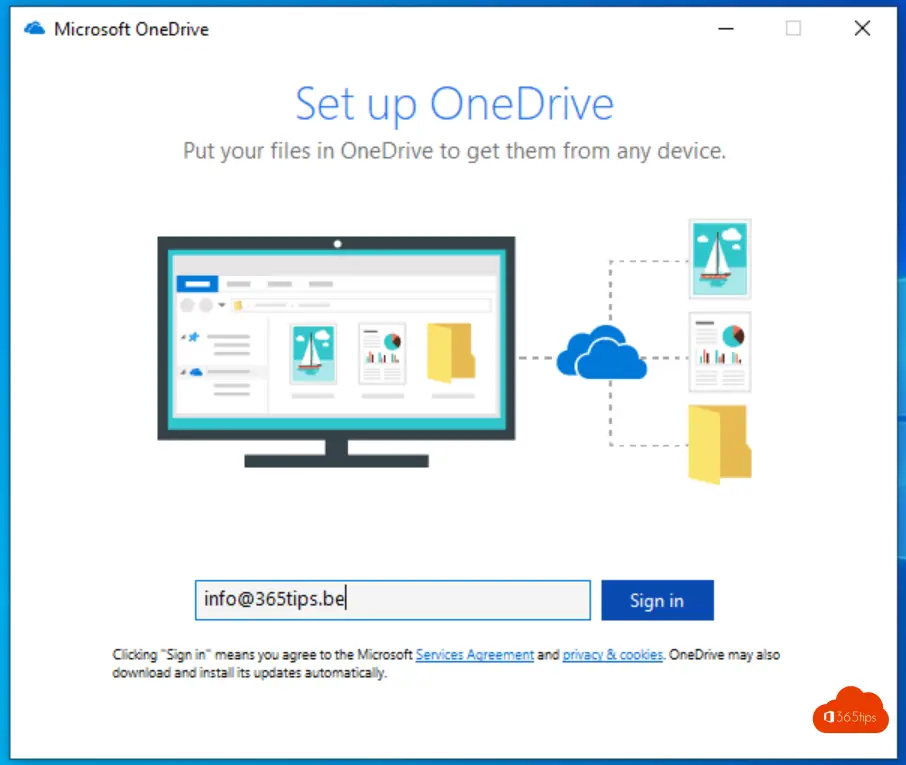 Set backup of your desktop, documents an images thanks to OneDrive for business
At the bottom of the taskbar, right-click on OneDrive.
Select Settings and then choose: manage backup.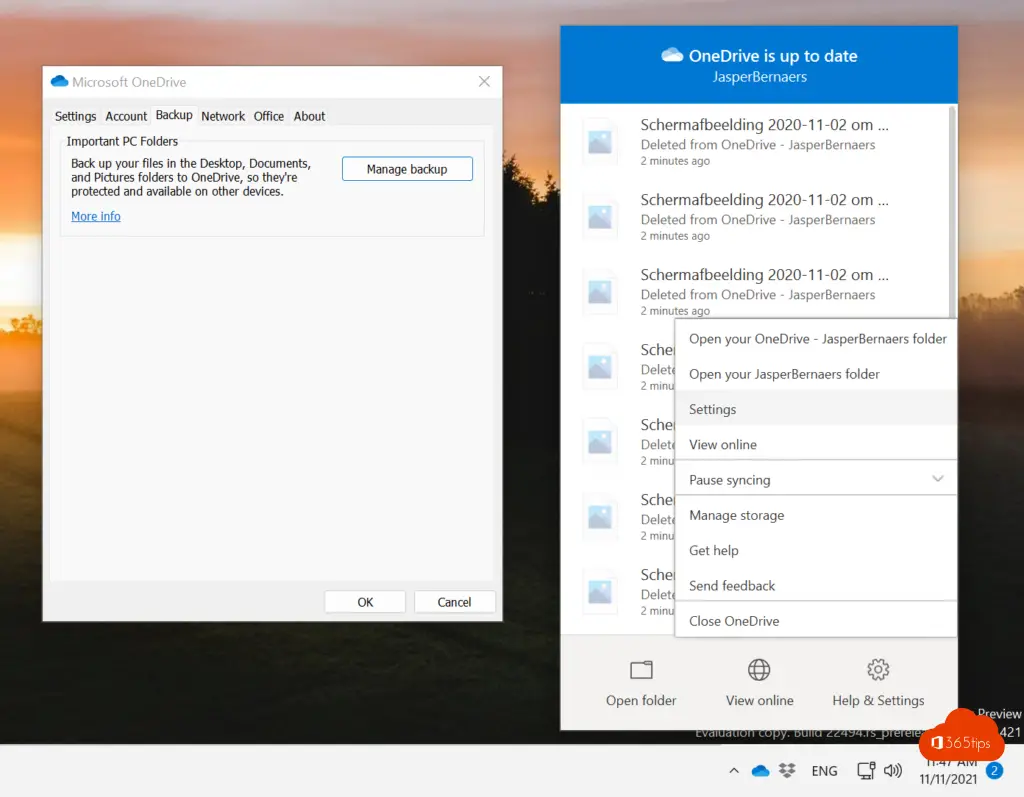 Activate desktop, documents and images backup in Microsoft OneDrive.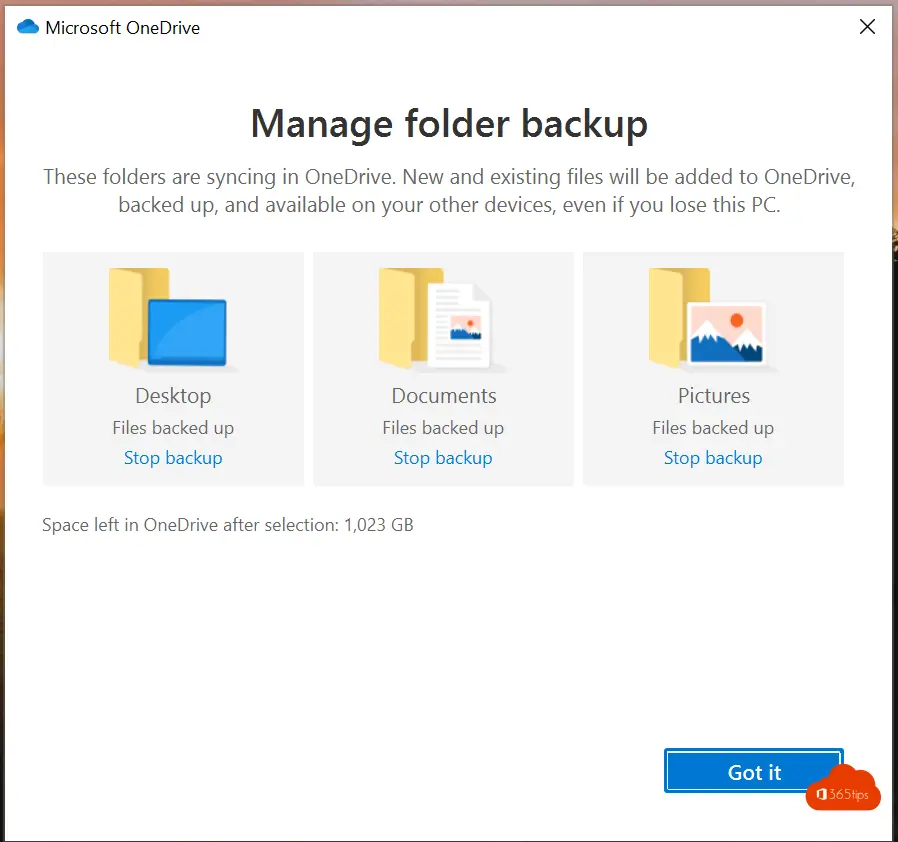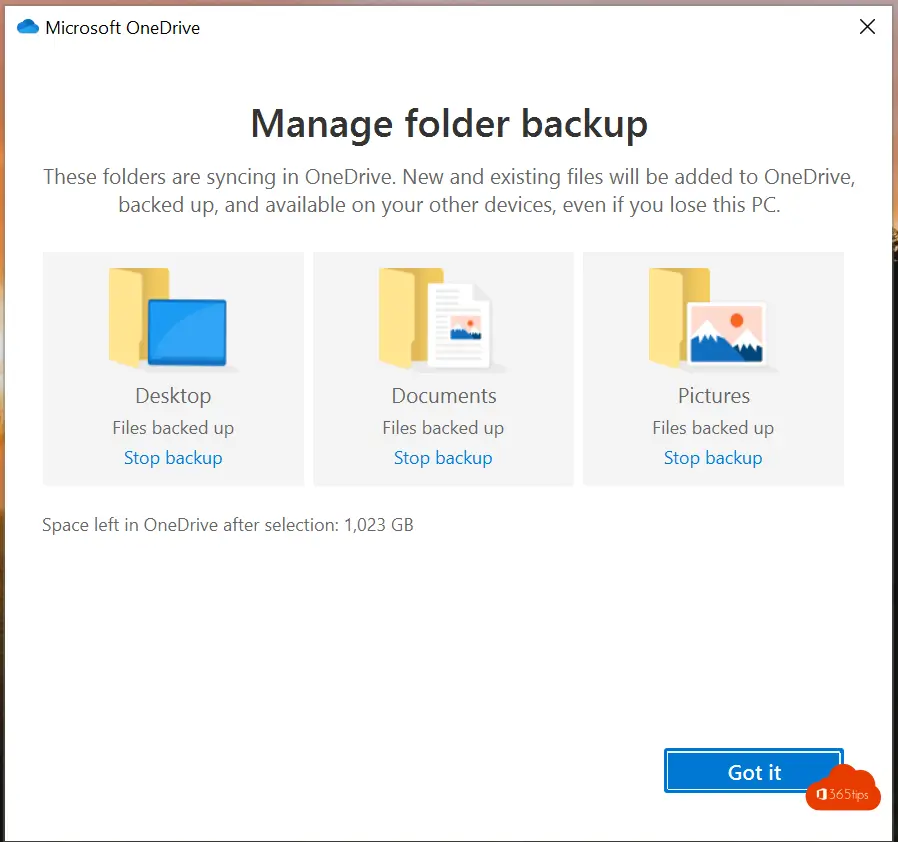 From now on, all files will be automatically synced to OneDrive for business This will apply to: Deckstop, My Documents and My Pictures.
Also read: How to Recover OneDrive For Business Files Up to 90 Days after Deletion?
About the author
Tagged: Backup, Microsoft Office 365, Microsoft SharePoint, Microsoft Windows