💾 How to automatically backup your desktop, documents an images with OneDrive for business?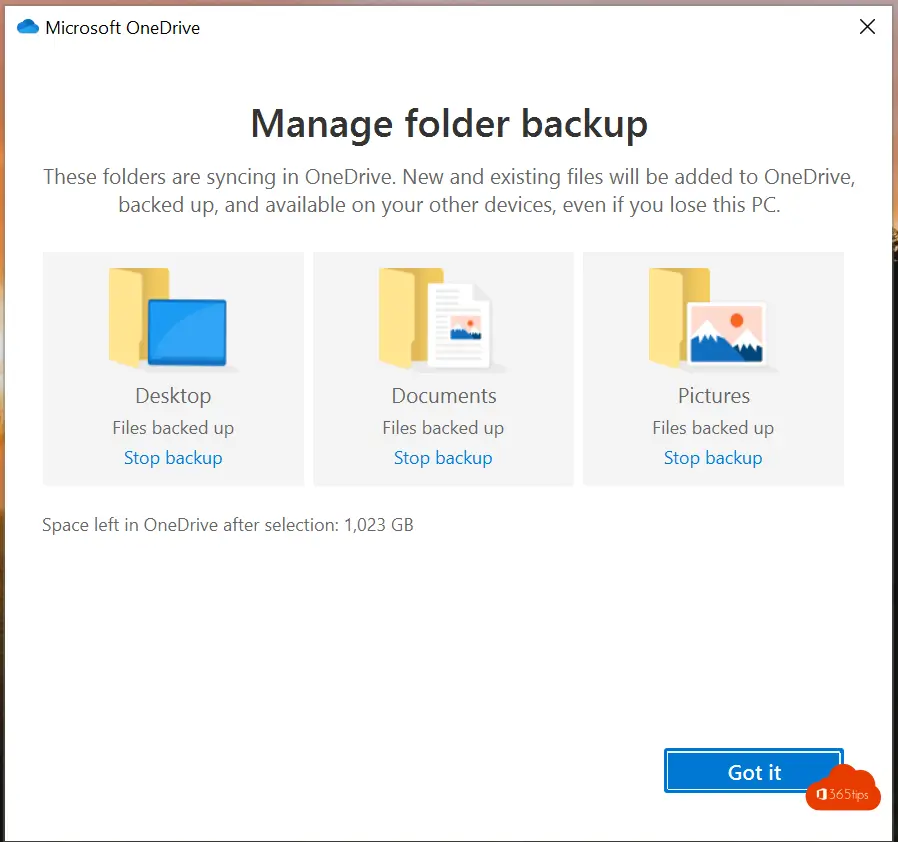 It is always important to regularly back up your important files, such as documents and images. But what if you don't have time to do this manually? Fortunately, there is a solution: OneDrive, Microsoft's cloud storage service that is part of the Office 365-package. In this article, you'll learn how to automatically back up your desktop, documents and images using OneDrive. That way, you no longer have to worry about losing important files in case of computer failure or theft. Read on and find out how to enable this handy feature and save yourself a lot of time and stress!
TIP: Restore earlier versions of a file in OneDrive for business?
Login to OneDrive for business in Windows
Press in explorer and then click on: OneDrive
Use your Office 365 account to log into OneDrive.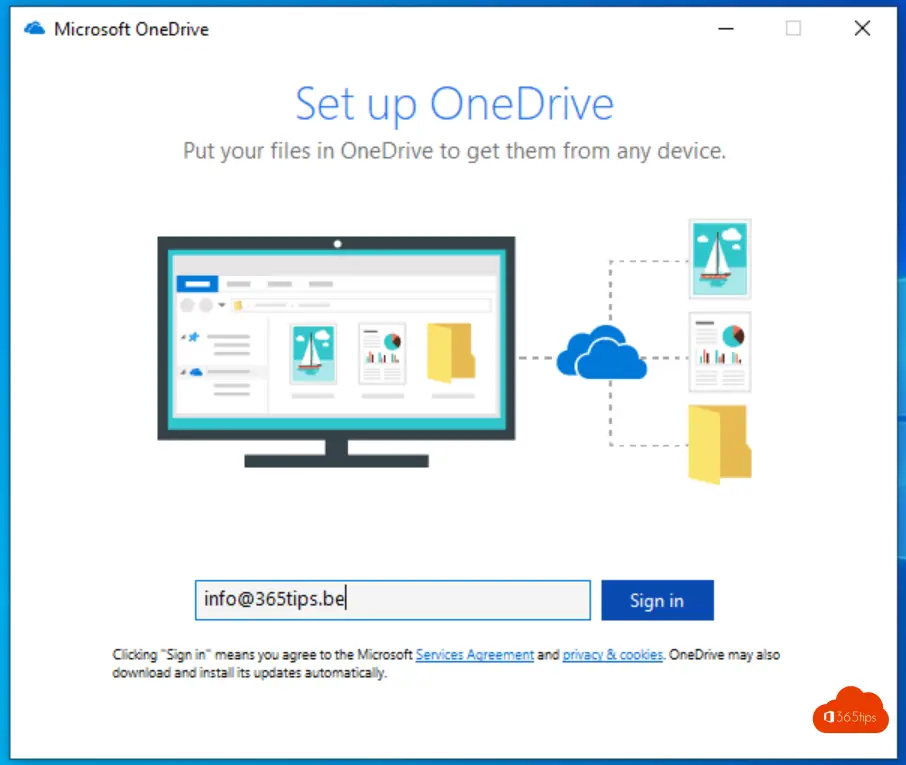 Set backup of your desktop, documents an images thanks to OneDrive for business
At the bottom of the taskbar, right-click on OneDrive.
Select Settings and then choose: manage backup.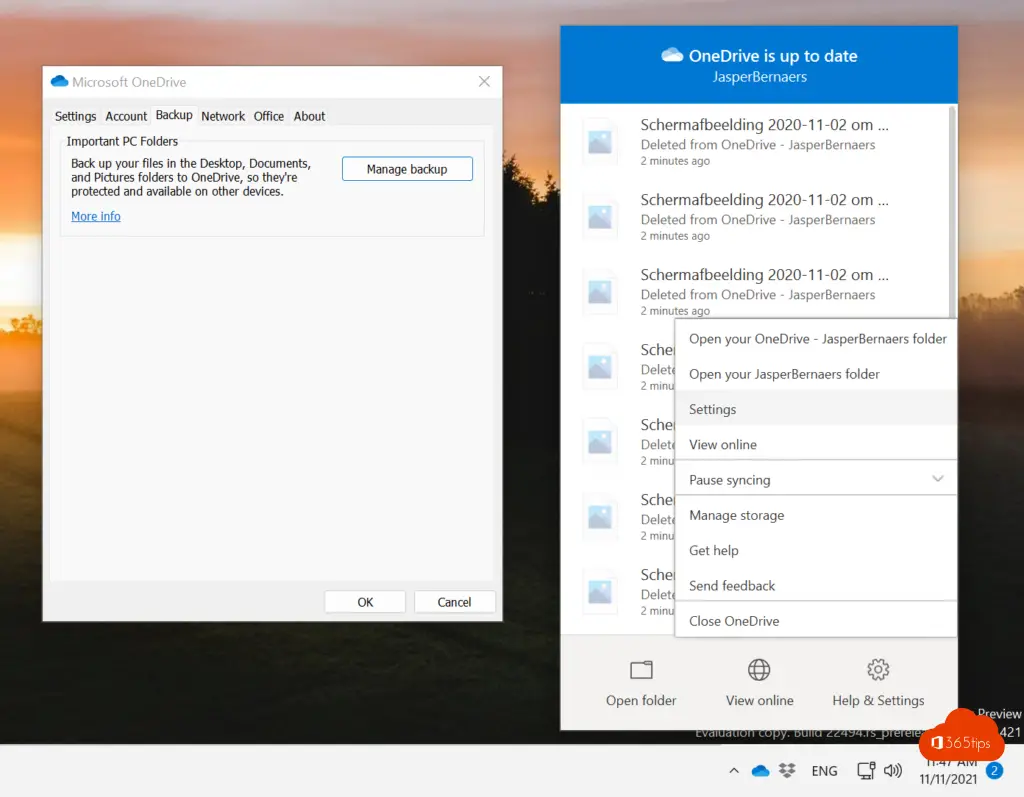 Activate desktop, documents and images backup in Microsoft OneDrive.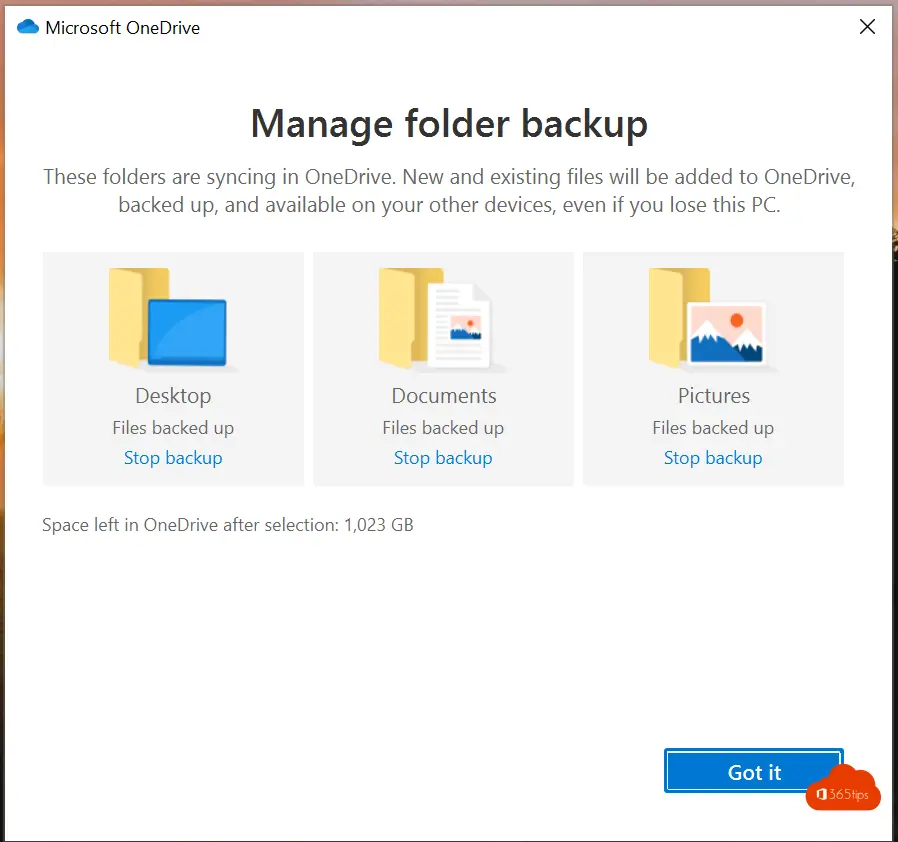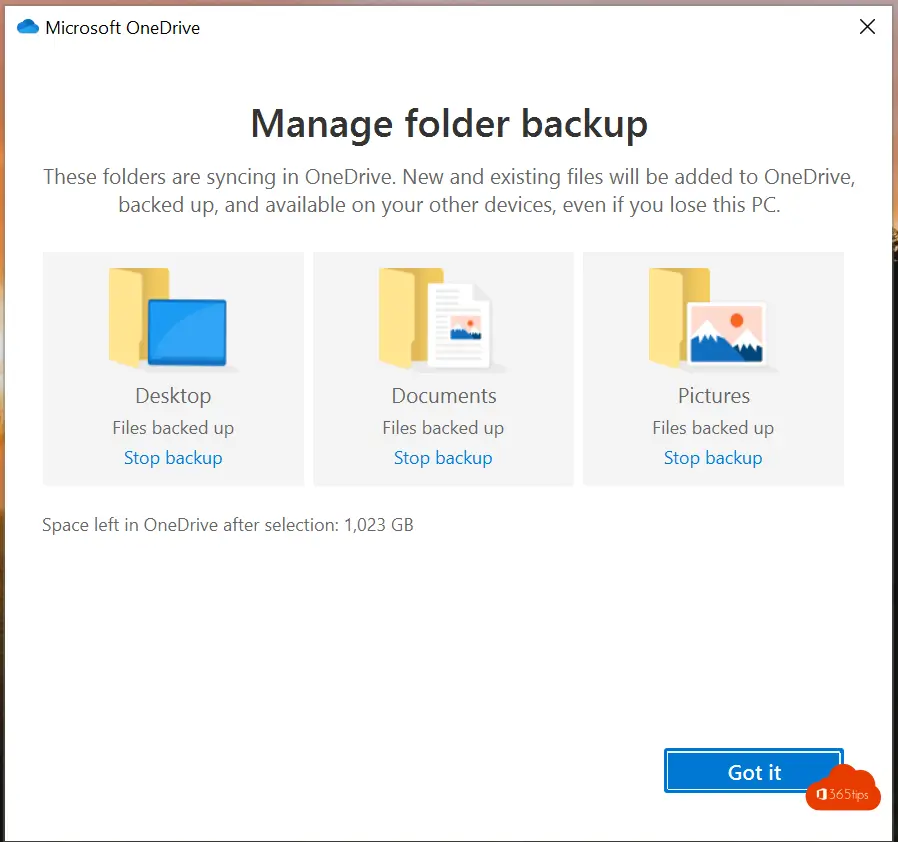 From now on, all files will be automatically synced to OneDrive for business This will apply to: Deckstop, My Documents and My Pictures.
Also read: How to Recover OneDrive For Business Files Up to 90 Days after Deletion?
About the author
Tagged: Backup, Microsoft Office 365, Microsoft SharePoint, Microsoft Windows