🔢 How to use multiple accounts in Microsoft Teams on one computer?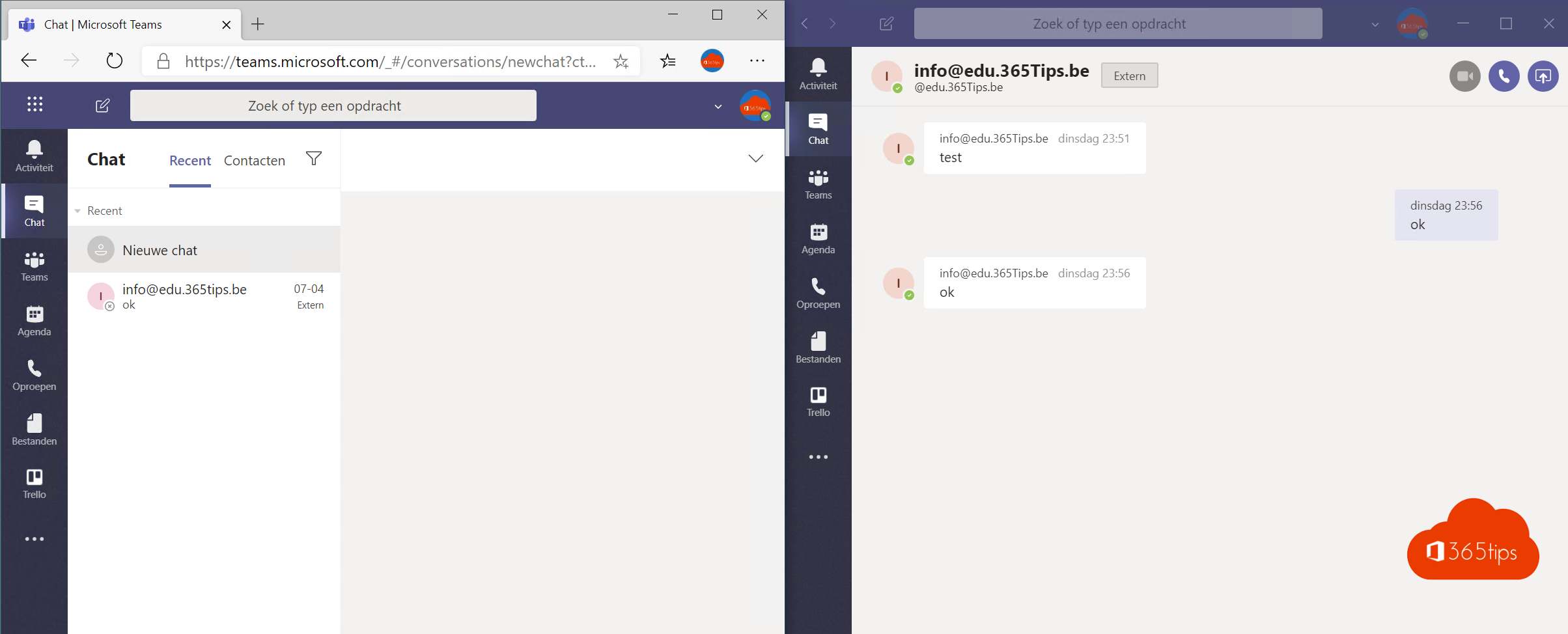 There is an increasing demand for the ability to use multiple Microsoft Teams accounts in a single application, as more and more organizations are moving to Microsoft Teams. This is because people often work for multiple organizations and therefore need a single application in which they can use multiple accounts. Unfortunately, to date, it is not possible to log into a single application with two Microsoft 365 business accounts. While it is very likely that Microsoft will eventually provide a solution, it is currently a huge technological challenge for the company to solve this issue, as Teams-telephony and other features cannot be combined well.
In this blog, I offer some advice on how to handle this differently.
In this article you can find 3 ways to solve this
Log into Microsoft Teams with one business and one private account simultaneously.
Or you it use the minor account in a web browser. This blog tells you how to do this.
Install Outlook or Microsoft Teams as an PWA App.
1. Instructions to add a personal account in Teams
Press your name and then select - add personal account.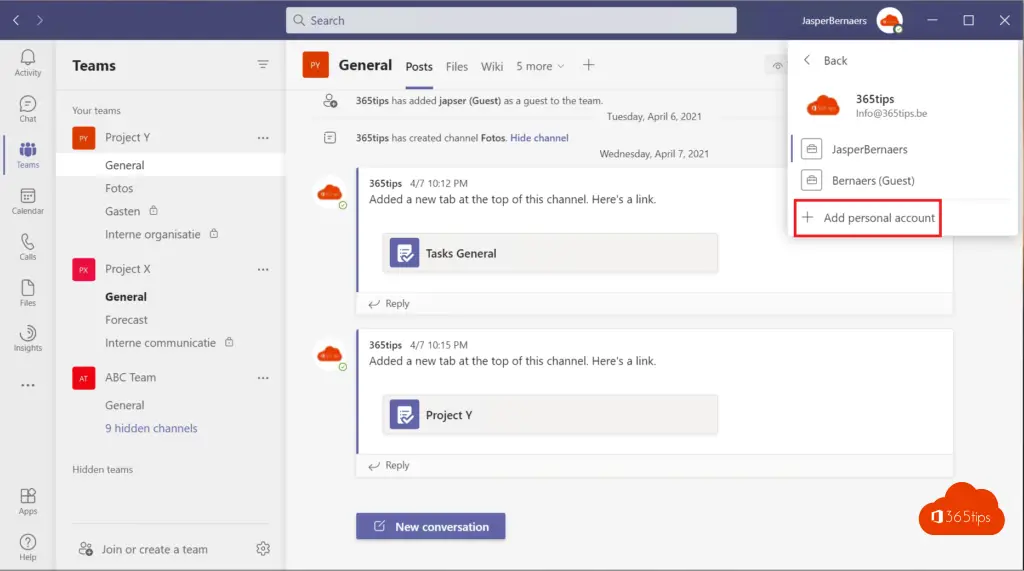 Add your personal account to Microsoft Teams.
2. Use the Teams application and a browser simultaneously.
Working in multiple windows is the most practical solution. You can perfectly use the most used account in the Microsoft Teams application. And use a 2nd Microsoft Teams application over the web.
First, you can put your browser next to your application.
Open your Microsoft Teams application on Windows or Mac.
Open your Edge browser (or other) and put this window next to your other window.
From now on you will see 2 same teams open. Open your chat on the left and your meeting on the right.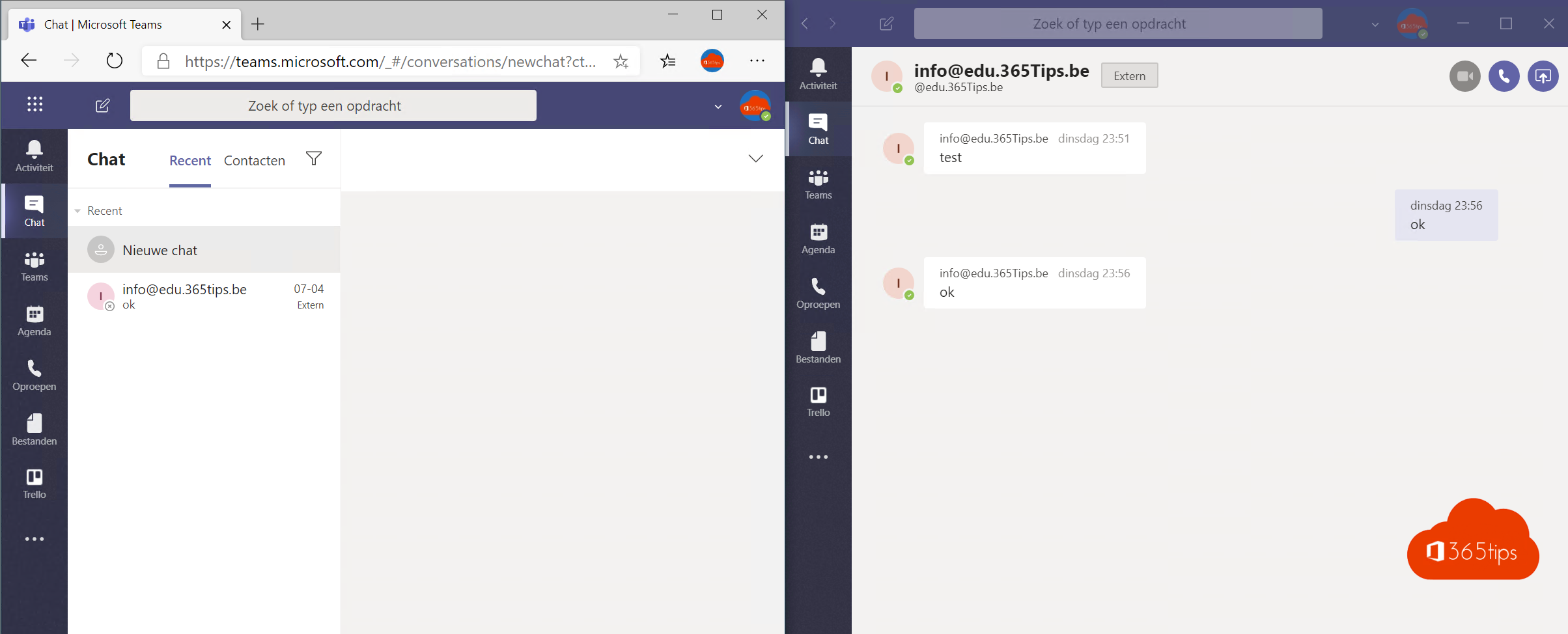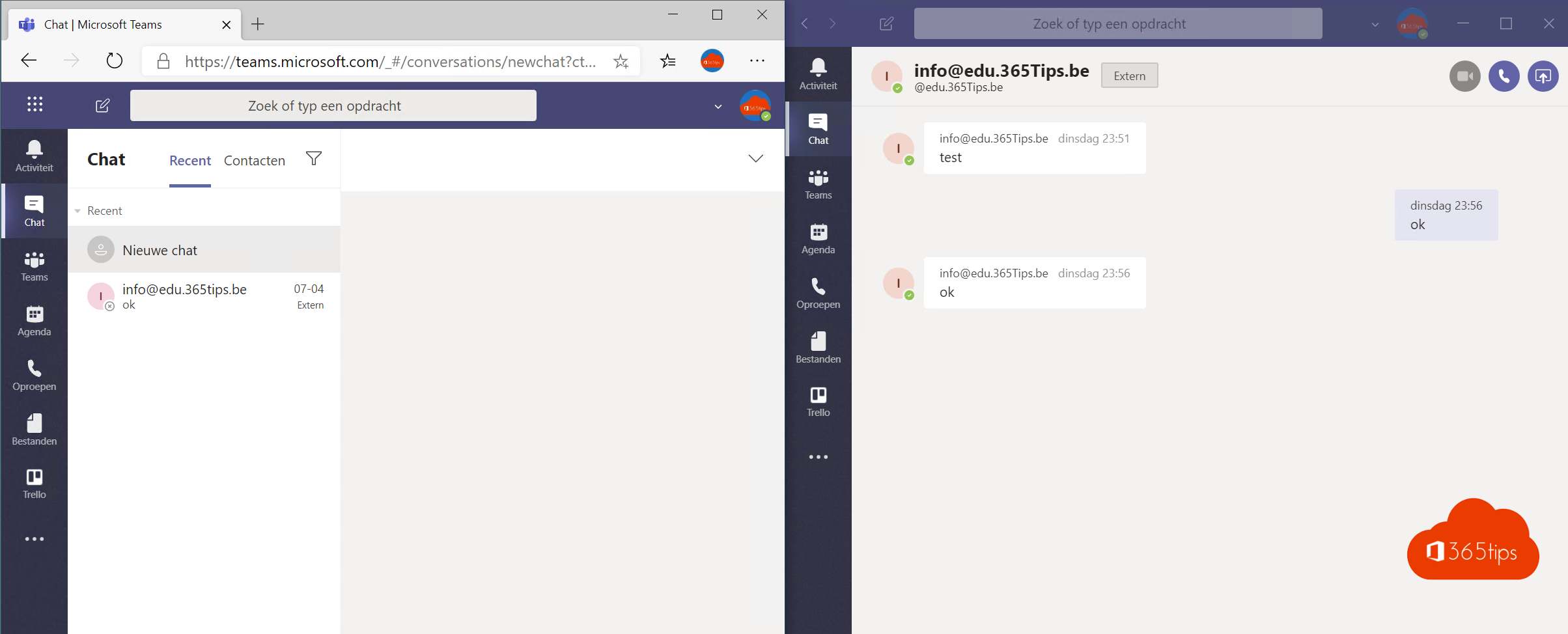 Install Microsoft Teams in Edge browser for faster access
Install the Microsoft Edge Browser from the download site.
Open the browser for the first time.
Press add a profile after you have installed your edge.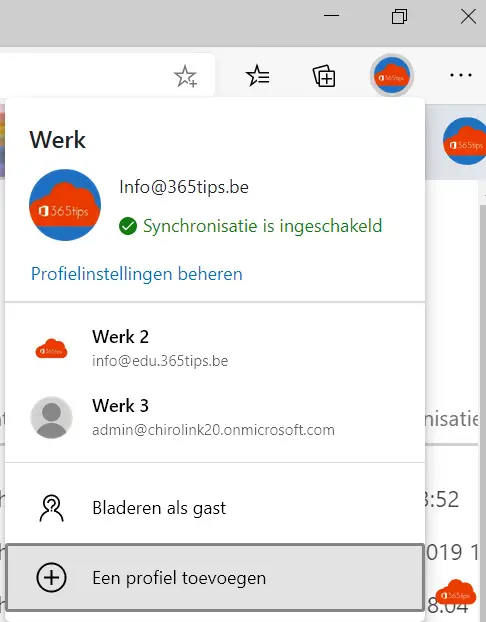 3. Microsoft Teams, Outlook Online install as a PWA app
It is possible to install Outlook Online and Microsoft Teams as a Progressive Web Apps. This gives the great advantage of improved stability and speed. Tip: Install Outlook online as a PWA app in Google Chrome or Microsoft Edge?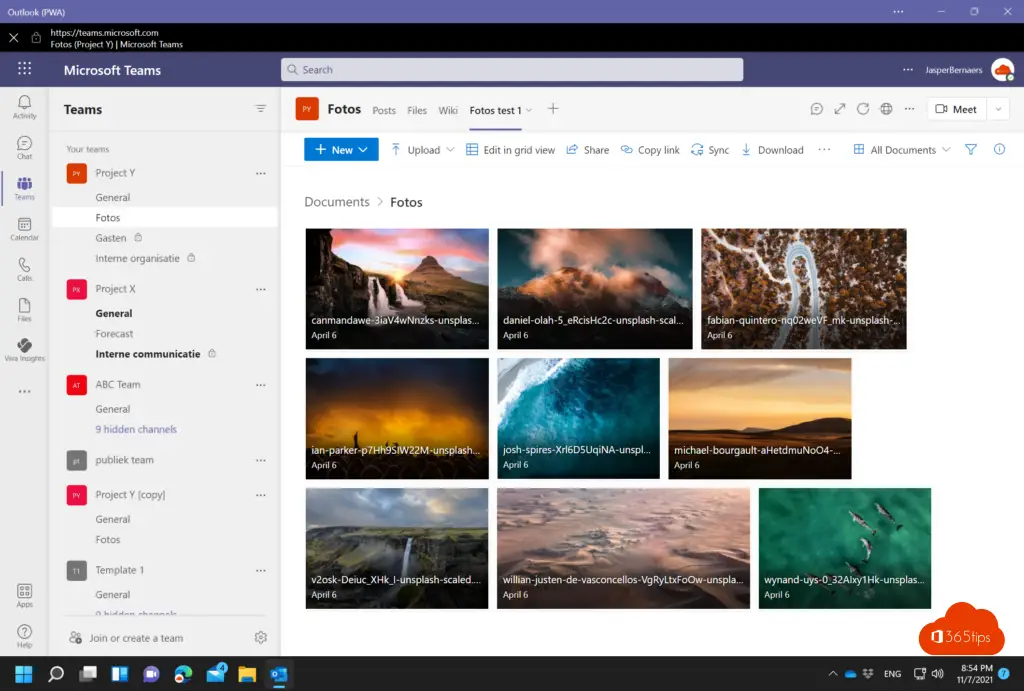 You can also install Windows 11 in Hyper-V. Then it is possible to log into a 2nd virtual computer via Hyper-V. The big difficulty is to properly use sound and webcam in the VM and combine it with the regular version of Teams.
Also read
How to get started on a Microsoft Teams implementation.
Enabling external access to collaborate in Teams
Basic guide for Microsoft Teams
Block download of O365 files to an unknown device
Teams Disable guest access for one Team without PowerShell
Microsoft Teams personal and work/school can now run side-by-side - ALTA-ICT
About the author
Tagged: Application, Manual, Microsoft, Microsoft Teams manual, Collaborate with Microsoft Teams, UserVoice