✉️ How to send an email using an alias in Exchange Online in Microsoft 365?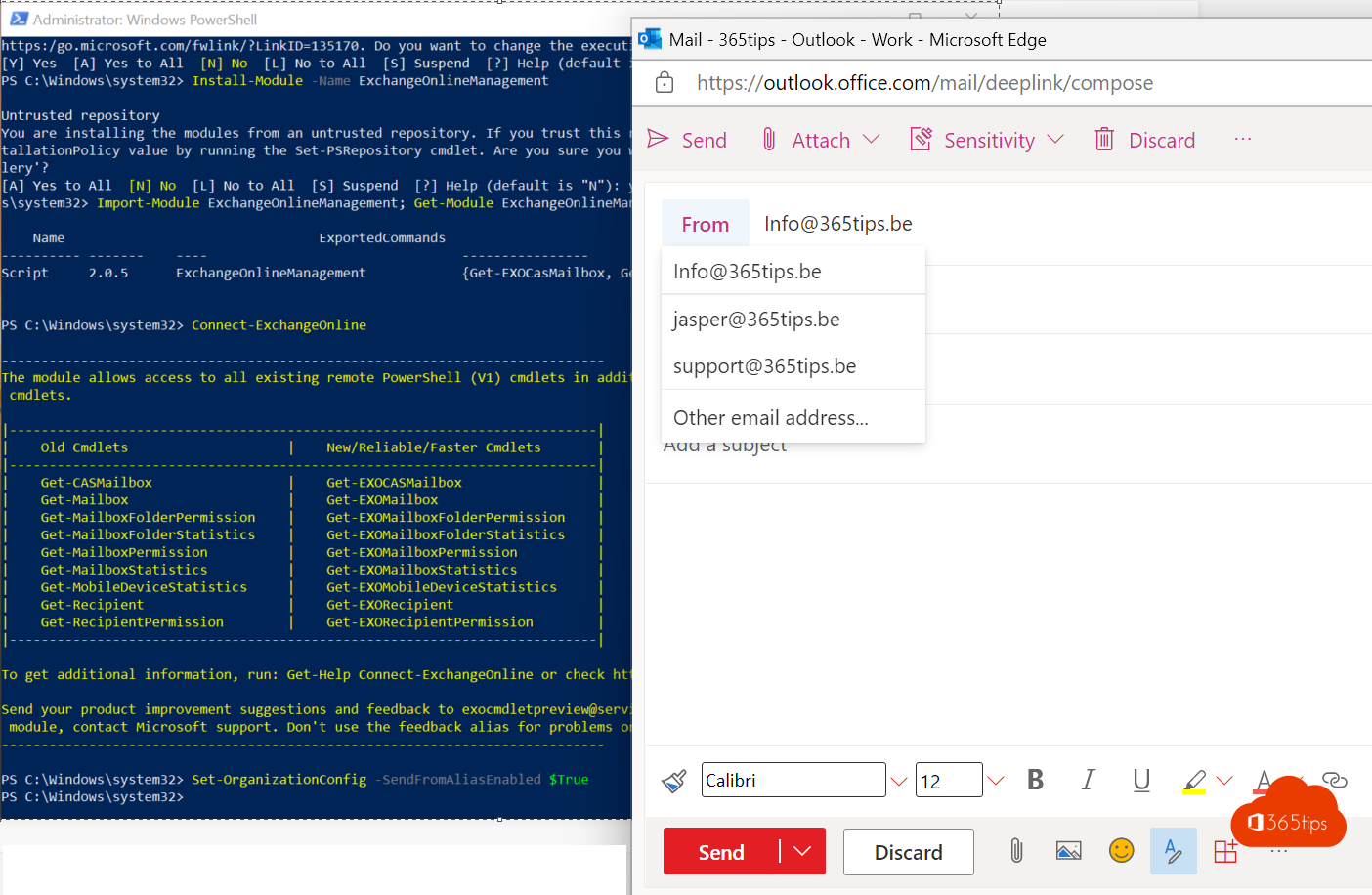 It is now possible to use an email alias as a shipping address within Office 365.
In this blog I will explain how to send emails using an alias.
How to enable Email Sending from an Alias through the Microsoft 365 Portal
Browse to the Exchange Admin Center: https://admin.exchange.microsoft.com/
Press -> settings
Then in mailflow settings, activate "turn on sending from aliases"
Activation of e-mail address with PowerShell
This activation must be done by an it administrator.
Use the Exchange Online PowerShell module V2 to connect to Exchange Online .
Then run this command in PowerShell.
Set-OrganizationConfig -SendFromAliasEnabled $True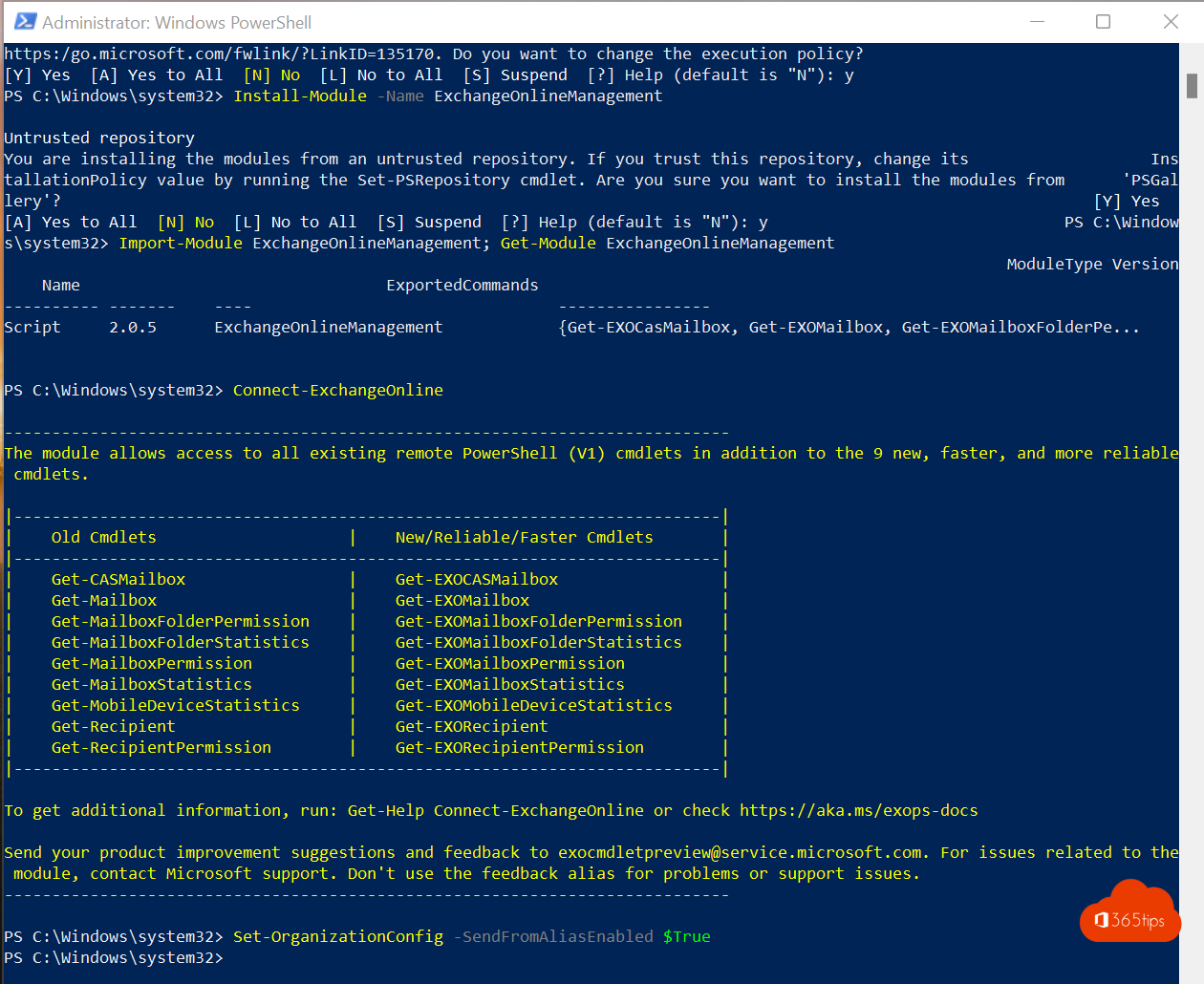 How to send email via webmail using an Alias?
First, activate multiple email addresses using this blog: Tutorial: Adding Email Alias in Office 365, Exchange or Active-Directory
After adding multiple alias go to https://outlook.office.com/mail/options/mail/messageContent -> Under "Compose and reply" select email addresses to send emails with.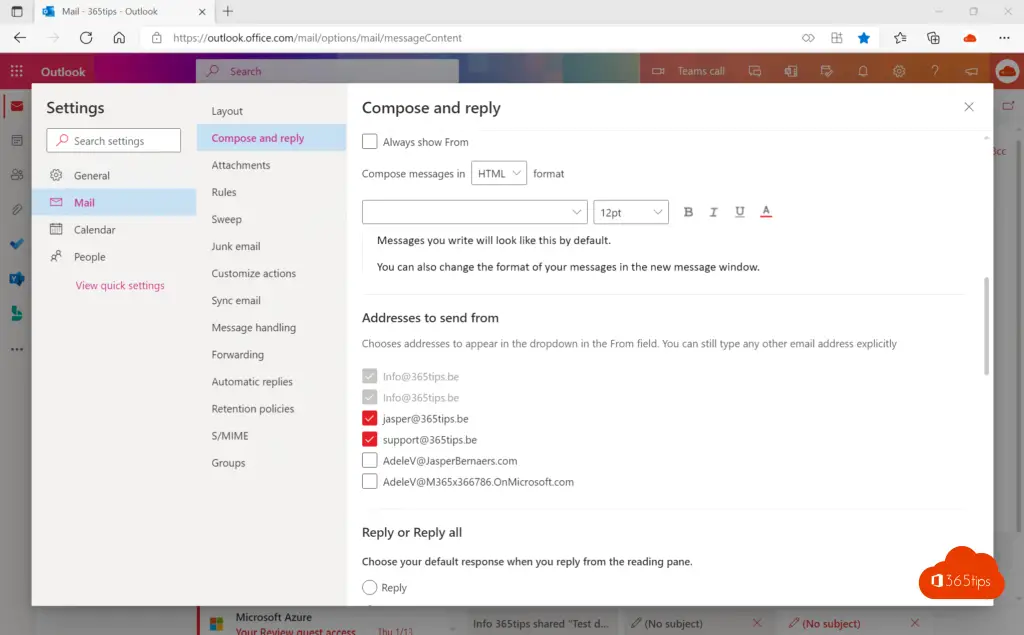 As a final step, activate the "from address" in Outlook Online. Go to https://outlook.office.com/ -> on a new mail, press options at the top right and activate to be able to send emails from FROM.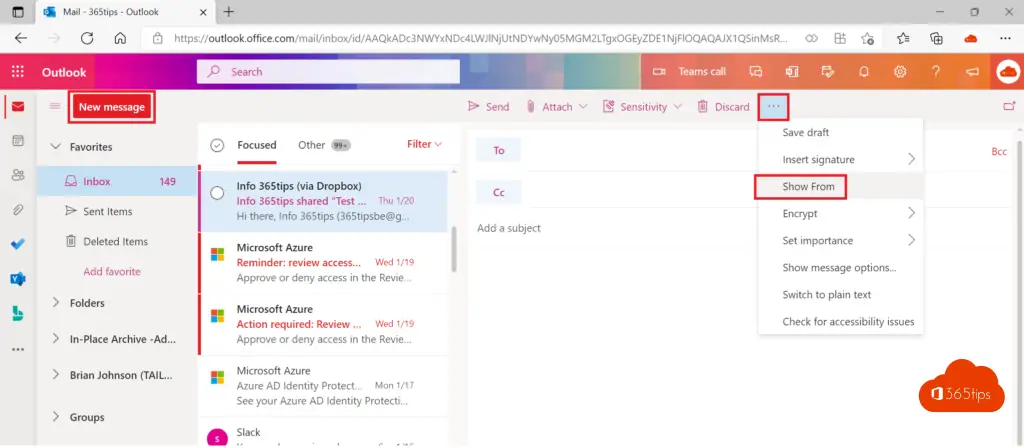 Using Microsoft Outlook to send an e-mail using an Alias
Open Microsoft Outlook and press "Options" -> "Show Fields" -> "From."

From then on, you'll see the "From" field in Outlook.

Under From, press "Other Email Address..."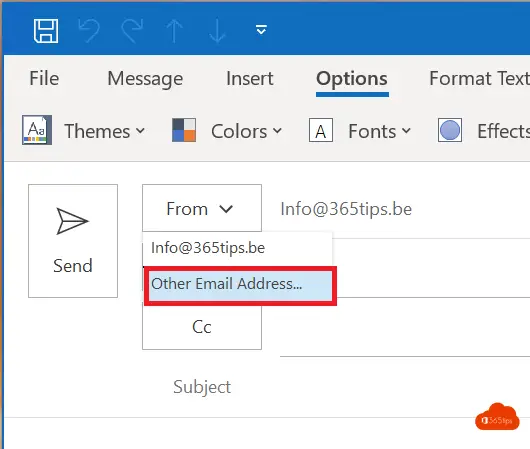 Choose the send address to send as an e-mail address. (Send-As / Send on behalf)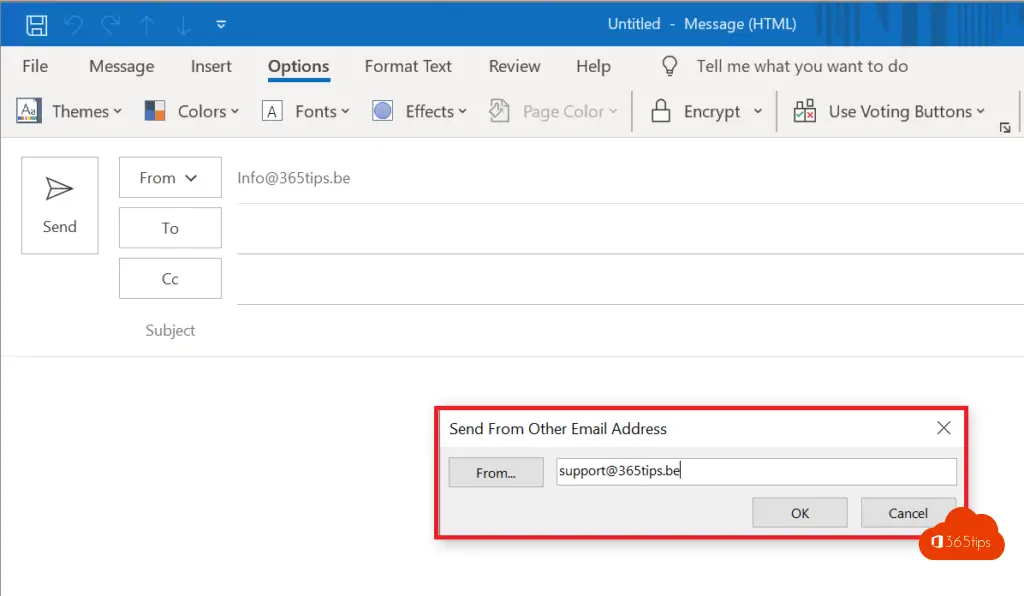 Press send after the from address is entered.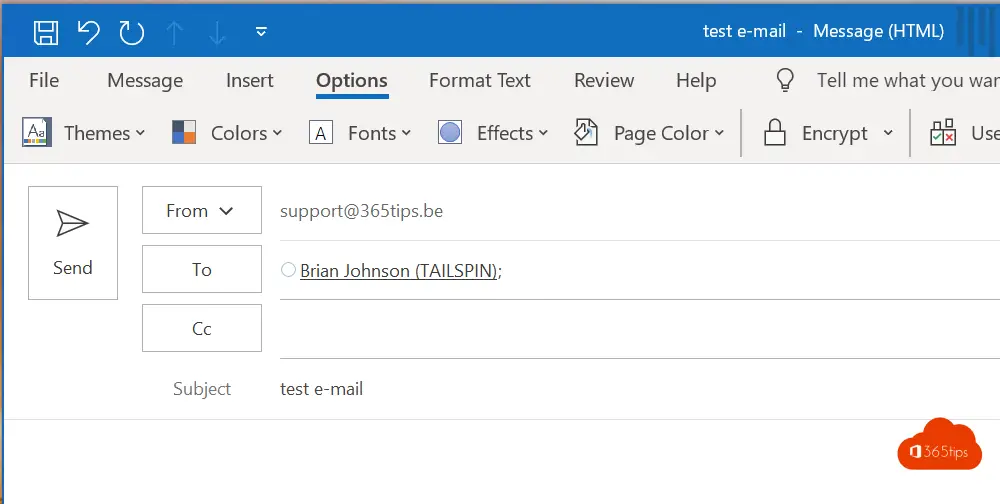 What's next on the roadmap?
New features arrive weekly via the new Feedback Portal (UserVoice) in the Microsoft 365 Roadmap. Evolutions and new announcements can always be accessed at: microsoft.com/en-us/microsoft-365.
In this Microsoft 365 roadmap you can access information about Microsoft Teams but also about: Excel, Microsoft Edge, Forms, OneDrive, Stream, Visio, Whiteboard, etc. Be sure to check out this page: Microsoft 365 Roadmap | Microsoft 365.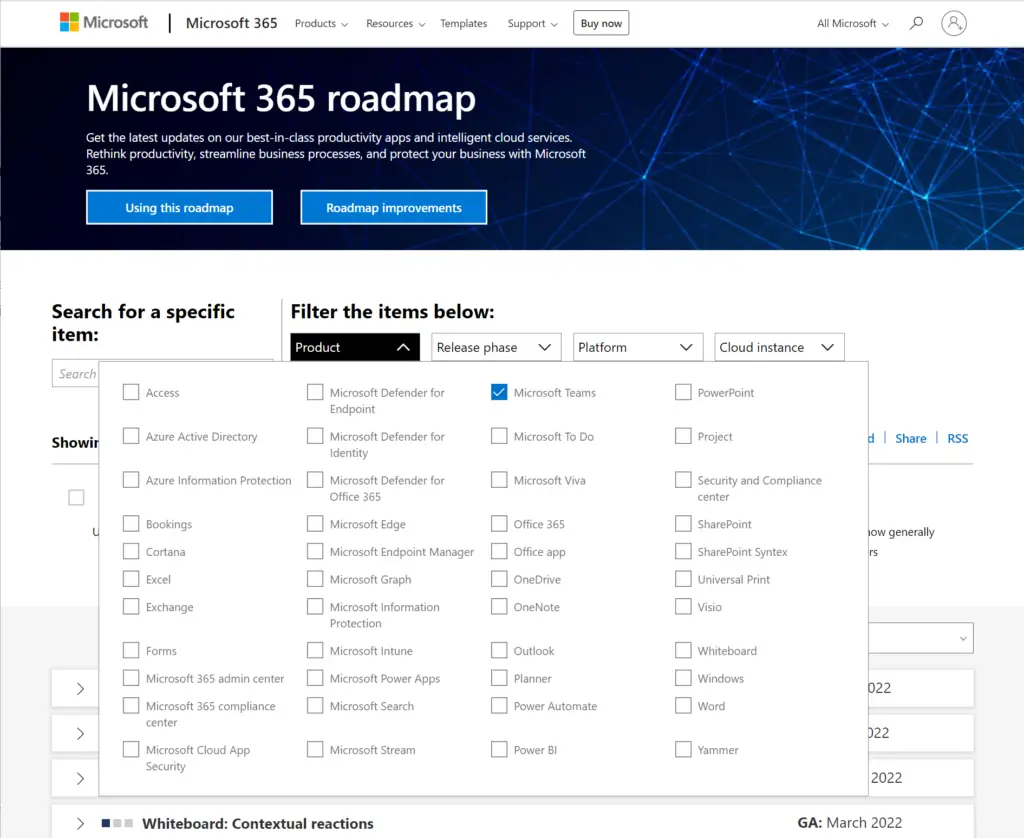 Exchange blogs
Analyzing an e-mail message with Message Analyser - Troubleshooting
Add an email alias in Office 365, Exchange or Active-Directory
Restore a mailbox to another mailbox when deleted -. Exchange Online
Set up Out of office on a Office 365 Shared Mailbox
Restore (restore) Exchange emails - New Exchange Portal - Online
Tagged: Manual, Microsoft Outlook