🚪 Everything you need to know about breakout Rooms in Microsoft Teams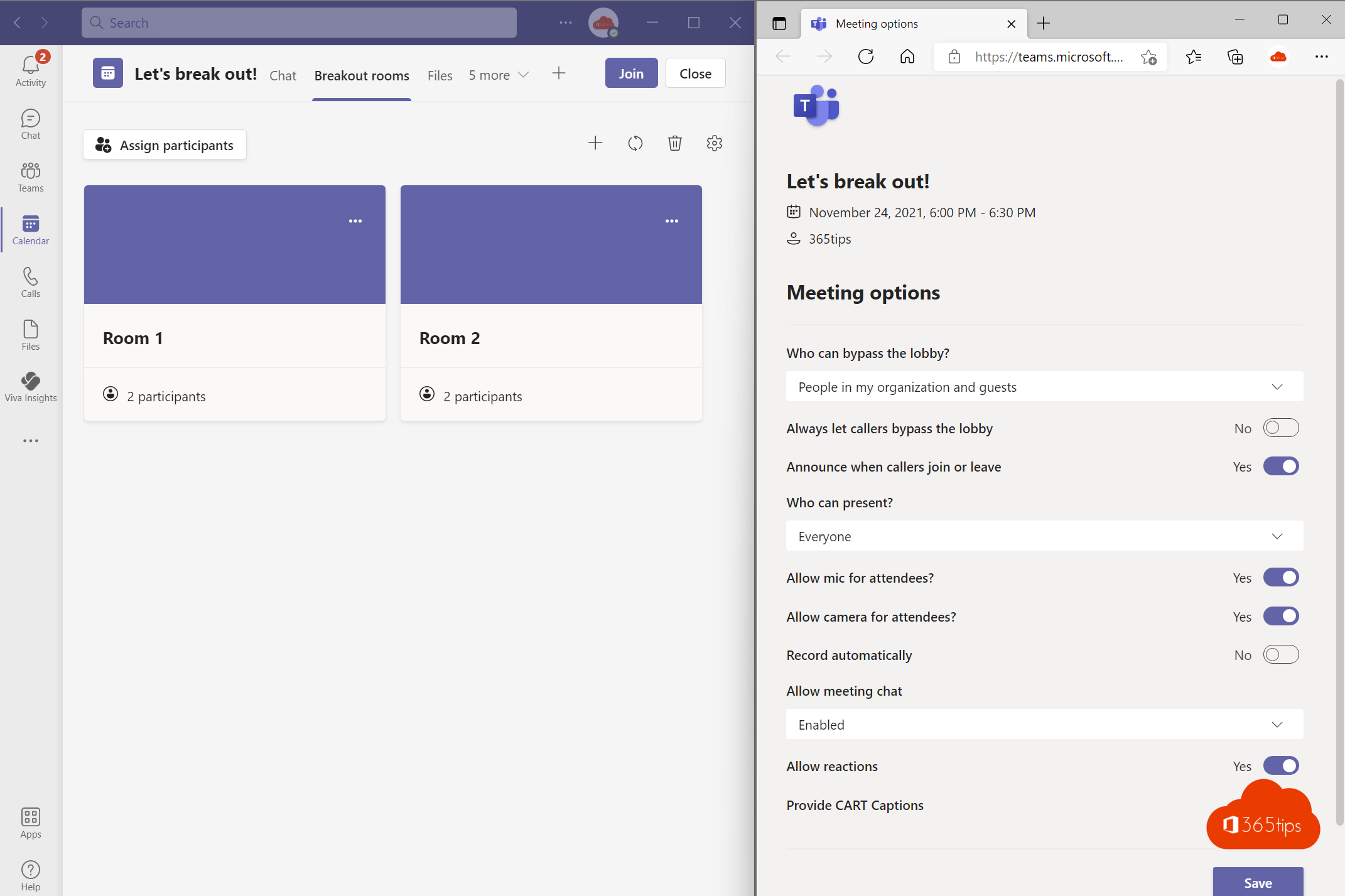 Microsoft Teams breakout rooms are small virtual rooms where participants in a meeting or other event can temporarily go to work or discuss in groups. This can be useful if you want participants to form smaller groups to perform certain tasks or discuss specific topics. These rooms can be used during a meeting or other event and can be set up by the organizer or presenter. Participants can easily move to a breakout room by clicking a button or selecting a specific room. When participants finish their work in the break-out room, they can return to the main meeting or event. Break-out rooms are a convenient way to allow participants to collaborate and confer during a meeting or event without having to physically go to another location.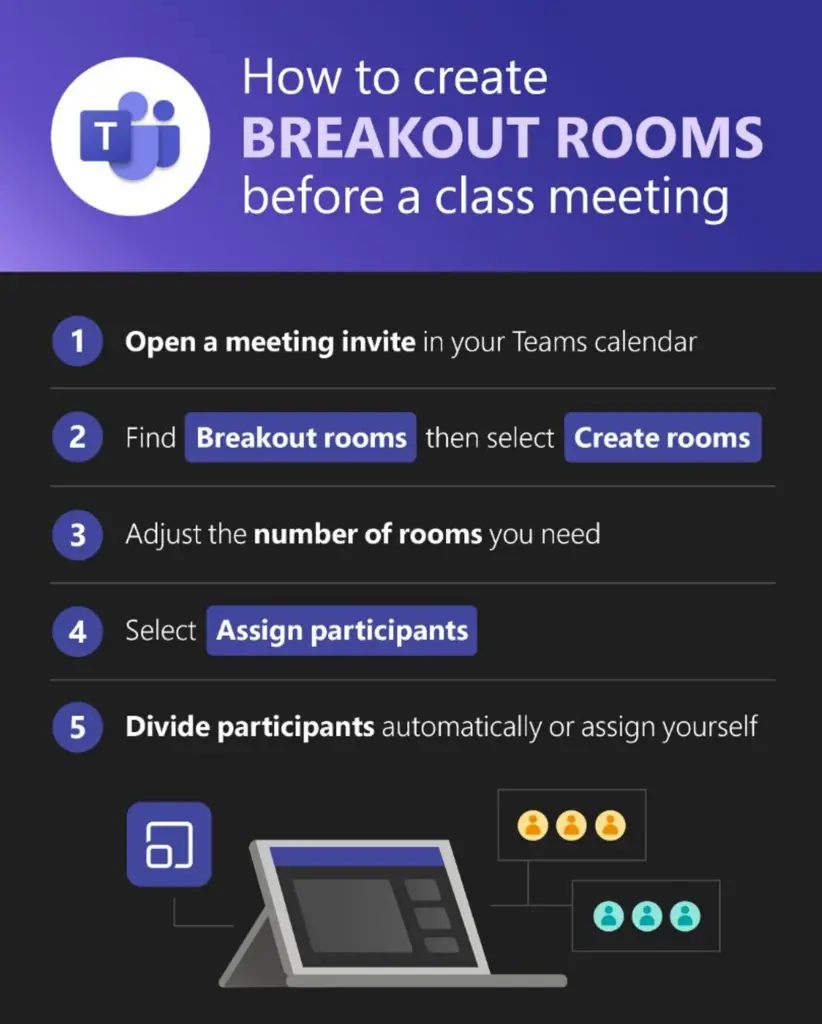 Create and start a breakout room in Teams
If you want to create a Breakout Room on Microsoft Teams , these video instructions will get you started most quickly.
In Microsoft Teams , you have the option to enable a breakout room via this button.

There are 2 ways to create a breakout room. Automatic or manual.
You choose whether to assign people manually in the rooms.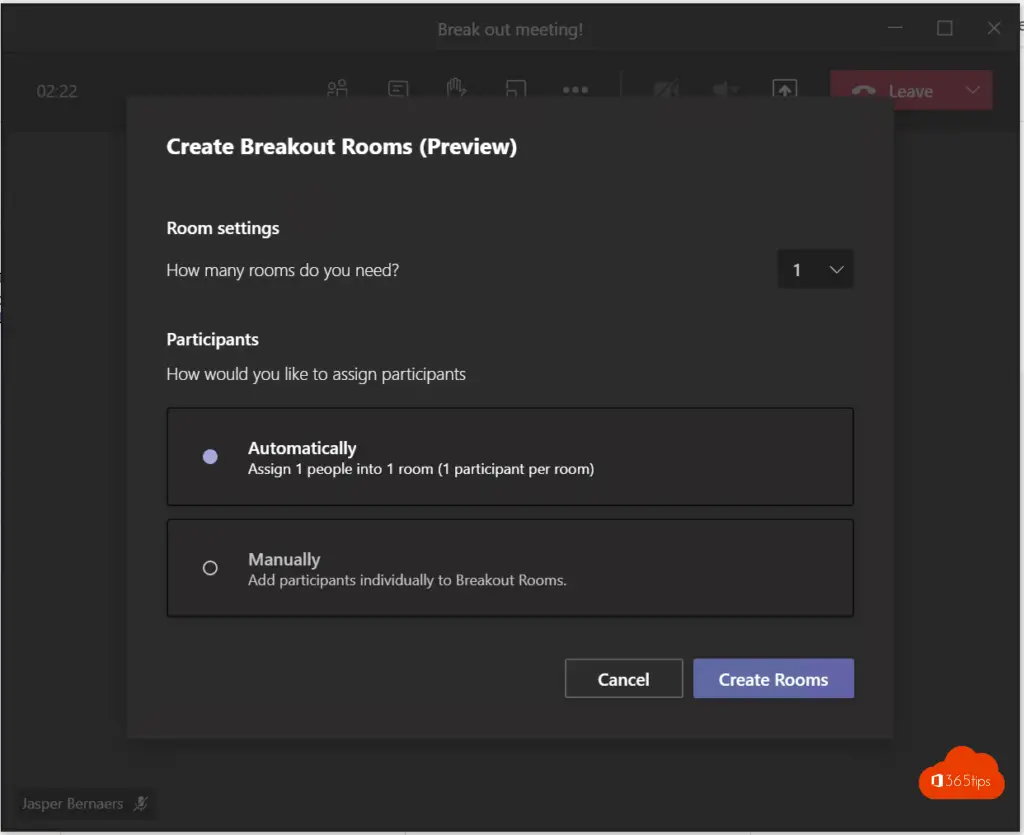 If you choose Automatic, all people in the room can go. You can only add participants once the meeting has started and the room has been created.
The only person who can manage the rooms is the person who starts the meeting.
Starting a breakout room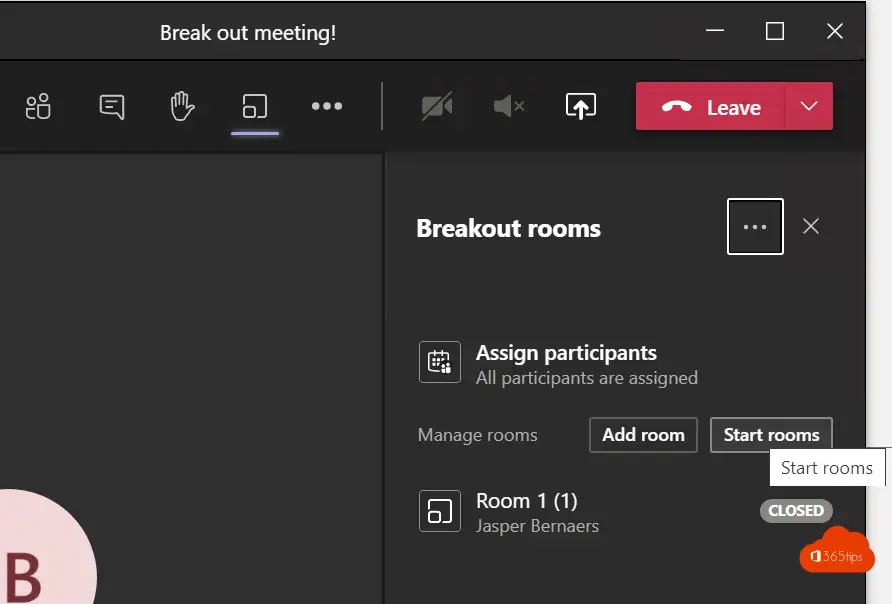 Select -> Start rooms to open up the rooms.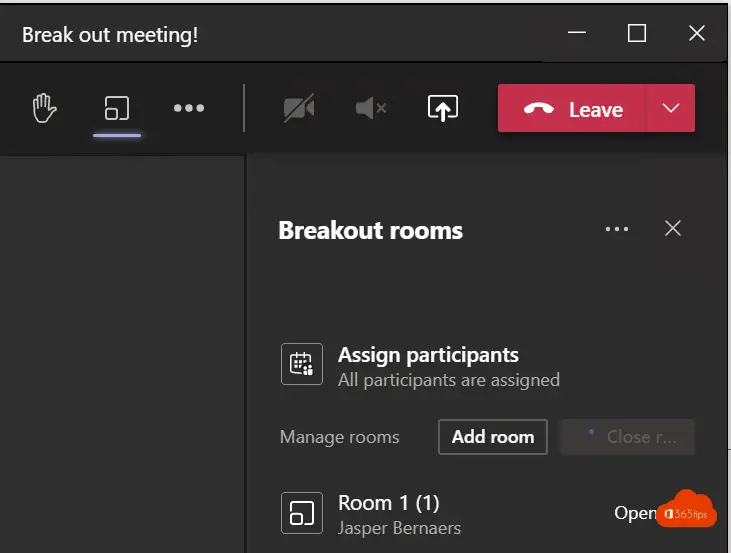 The room is open when the green icon is open OPEN.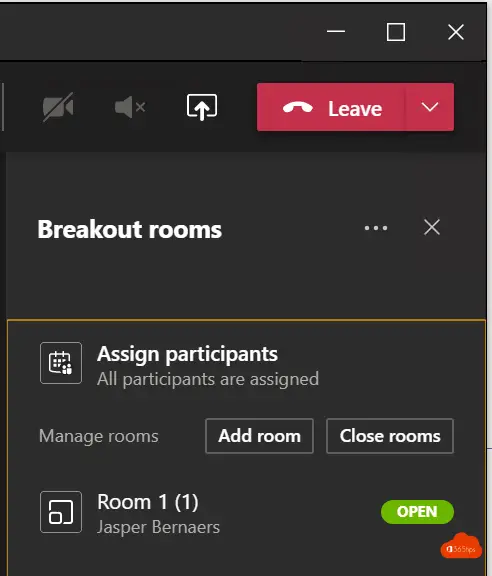 If you cannot find the icon, or start the breakout meeting it is probably because you are working in the browser. Several functions are not usable in the web browser. It is best to use the Microsoft Teams application.
Ask people to participate in a breakout room
Select "ask to join" to add participants to the room.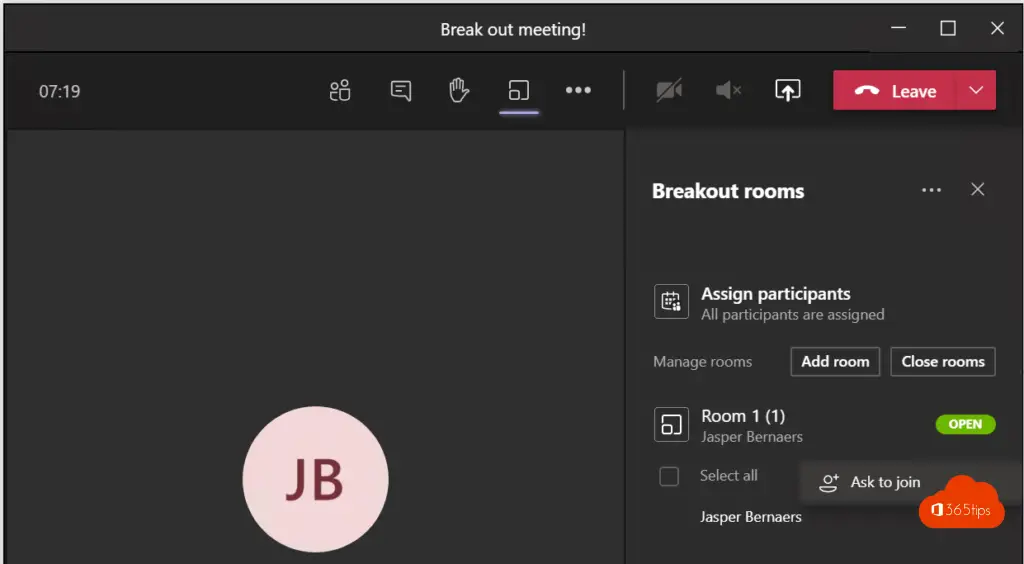 Which persons are present in breakout rooms?
You can see which persons are in the rooms as organizers.
Make an announcement in your breakout rooms
If you open up meeting rooms, it is practical that you make an announcement so participants know the rooms will open.
This announcement appears for all participants

Shutting down a breakout room
Press 'close room' to close the room. From now on, it is no longer possible to use it.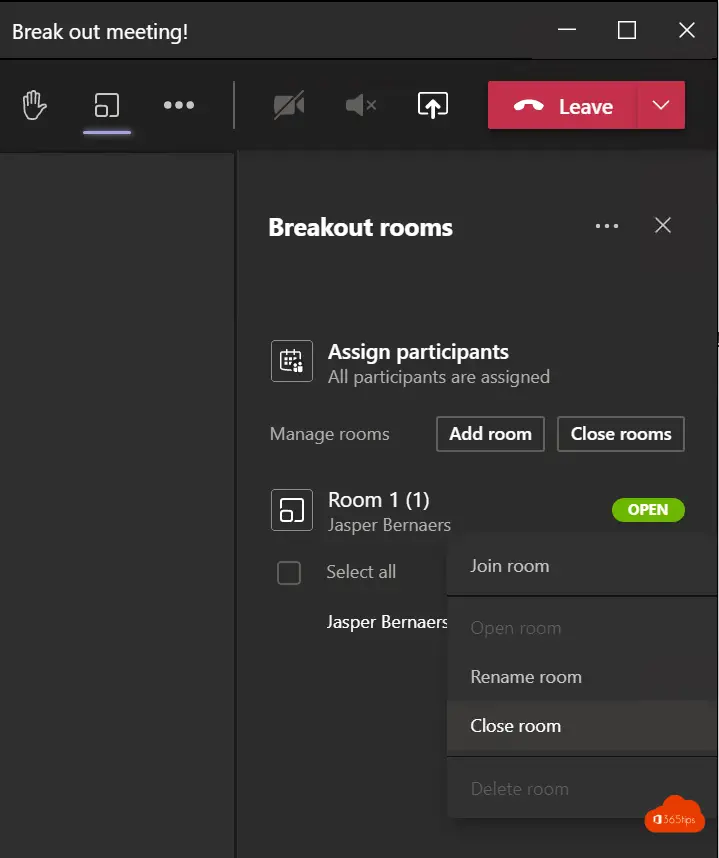 At closing, users are notified to return to the initial meeting.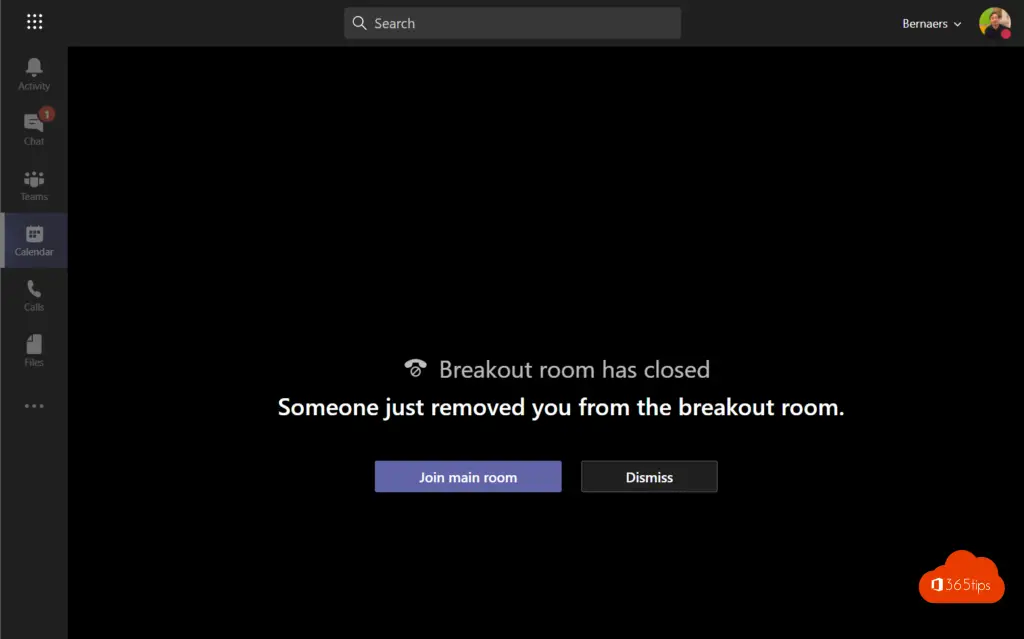 Meeting options - general
In every breakout room, the general meeting settings are the same. You can adjust for everyone that they are allowed to present, for example.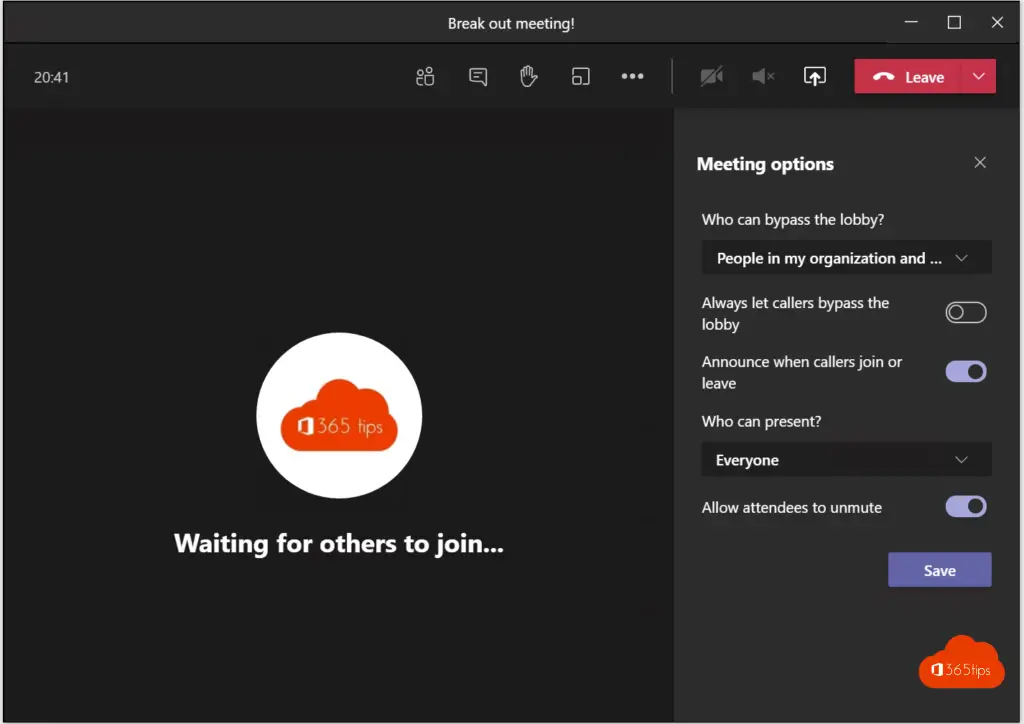 Meeting options - Room 1
Or you can join the breakout room (one level down) and organize the settings specifically by room.
Have users return to the standard meeting?
Automatically scheduling or returning people to a meeting are new settings that can be activated via settings.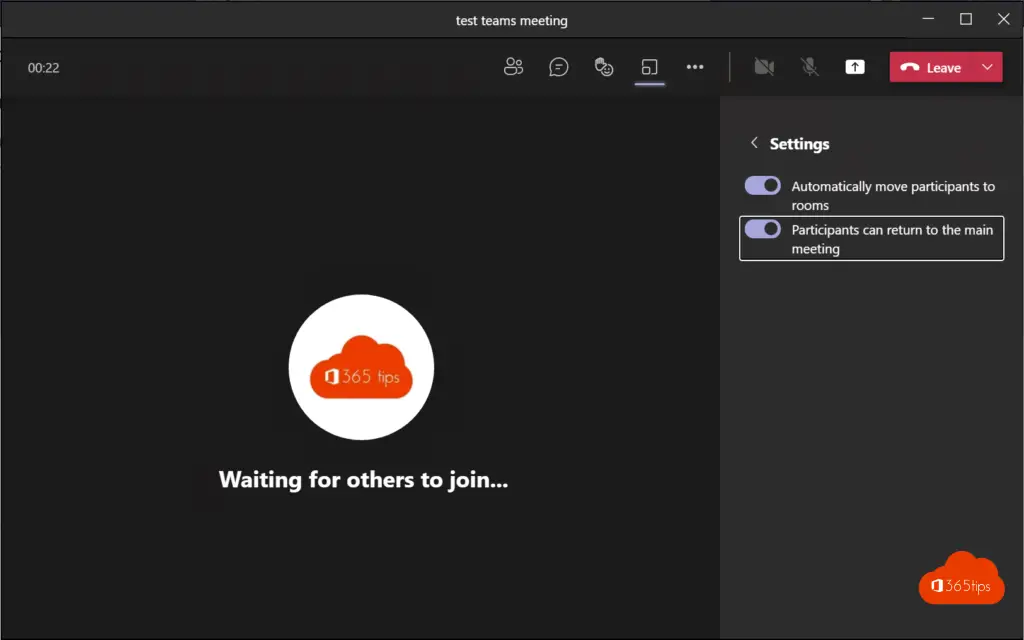 Teams Breakout rooms classifying before the meeting starts
In this video you can see how to add participants before the meeting starts.
How to automatically record a Microsoft Teams breakout rooms meeting?
Only after creating the meeting is it possible to do specific settings. In this video you can set general settings such as bypass lobby, recording, who can present, allow responses.
Who can be a presenter in a breakout Room?
Through the breakout room meeting settings, it is possible to adjust the presenter settings.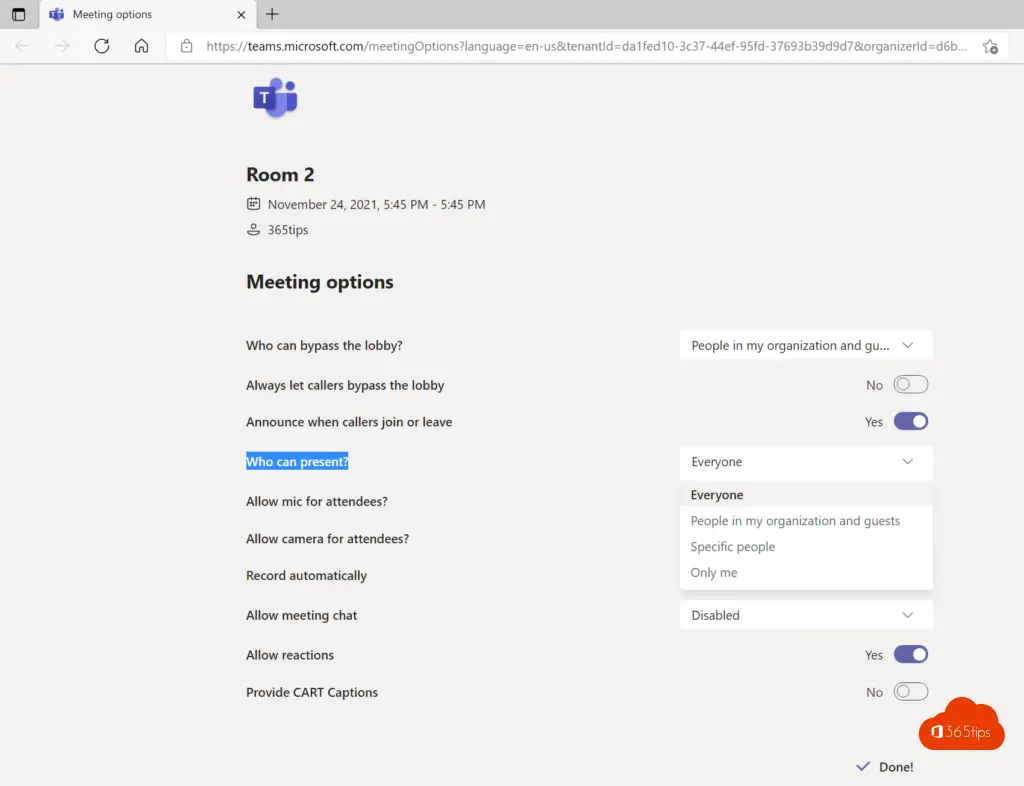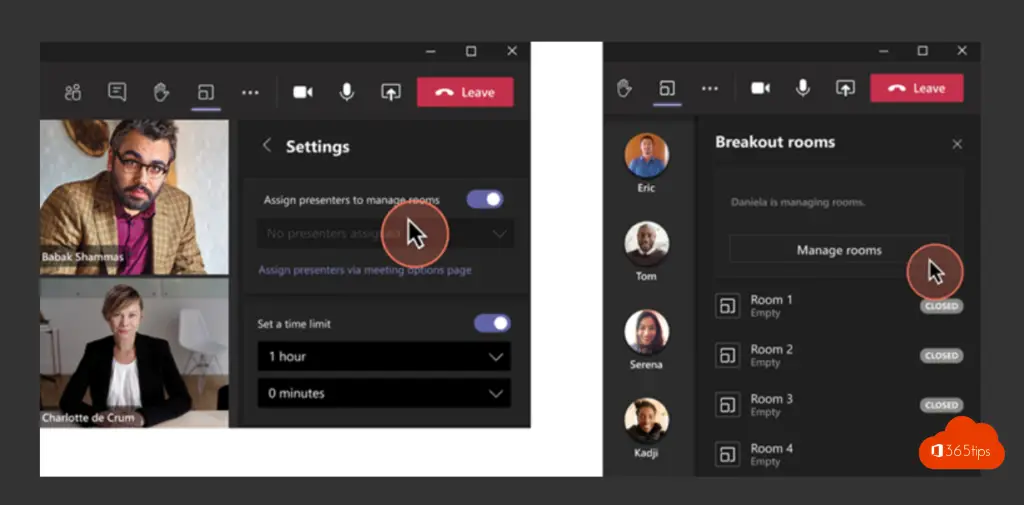 Breakout rooms redistribute participants during or before the meeting
Before the launch of Breakout Rooms V2, there is another update to the breakout room functionality. Organizers can now reassign participants even if the rooms are already in use.
Previously, you could reassign only when rooms were closed. Assignments for brainstorming rooms now persist over multiple sessions. These features are useful for managing discussions efficiently and ensuring that the right participants are present at each breakout. Source.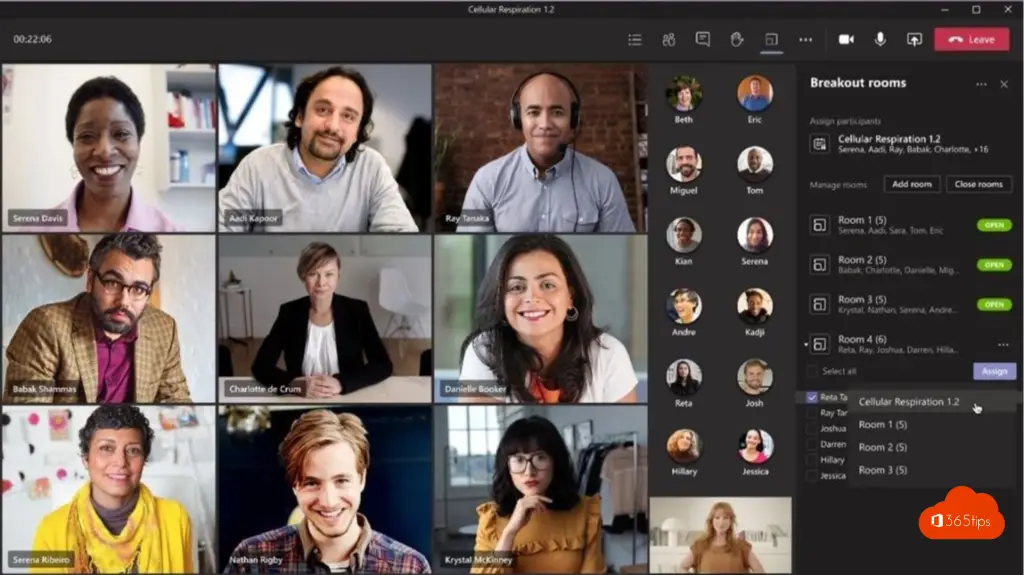 Microsoft Tech Community:
New and exciting features available for Microsoft Teams breakout rooms - Microsoft Tech Community
Also read
Tutorial: Microsoft Teams breakout rooms
How to delete a Office 365 group or distribution group with PowerShell
How to prevent users from deleting channels, tabs & apps in Teams
These are the 10 success factors when setting up Microsoft Teams
Tagged: Guest Access, Manual, Microsoft SharePoint, Microsoft Windows, Education, Collaborate with Microsoft Teams, Video