These are the 🔟 success factors when setting up Microsoft Teams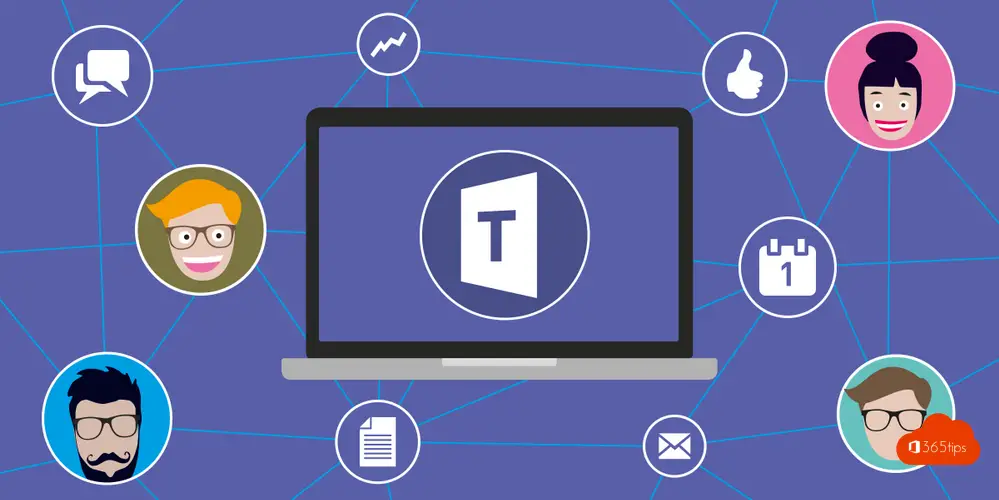 "Microsoft Teams is an all-in-one solution for modern collaboration. It provides an easy way to communicate, collaborate documents, hold conference calls, manage tasks and much more. It is also easy to integrate third-party applications such as Trello, Flow, Polly, Zoom, Yammer, Jira Cloud and Mindmeister into Microsoft Teams. The biggest advantage of this is that everything can be combined into one powerful application. In addition, Microsoft Teams provides access to all Office 365-services, so as an organization you do not have to search for different tools that often reduce the ease of use.
Platform choice can also be an important success factor if you choose Microsoft Teams. In addition to Microsoft Teams , you can Exchange use as an e-mail platform, OneDrive for documents, SharePoint for an intranet or to share knowledge within the organization and Yammer as the professional equivalent of Facebook."
What success factors did we not include in this article? Give us a tip, we'll include your advice in this article.
In this blog, you can find 10 practical success factors to properly set up Microsoft Teams
1. Turn off teams-creation to avoid chaos
If rules has not yet been created on how Microsoft Teams will be used within the organization, it may be wise to disable the ability to create new teams . This can help prevent the organization from being left in chaos when uncoordinated teams is created. Once everything is in place and clear guidelines have been established for the use of Microsoft Teams, control can be given to end users to create their own teams according to these guidelines.
How to block the creation of new Teams - Powershell tip!
2. Create a naming policy to get structure
A naming policy or naming convention can help organize Teams into headings and categories. This is often a must-have for the IT department, although it is not always the most visible need for end users. By implementing a naming policy, teams can be more easily organized and found, which can increase efficiency and productivity. It can also help improve visibility and access to information for all users of Microsoft Teams.
Example of 3 categories: Internal Teams without guests / Projects and events / Teams with guests
3. Enable guest access to collaborate
Microsoft Teams is focused on collaboration, and one of its key success factors is the ability to give guest access to remote users. This can be particularly useful if you want to collaborate with people outside the organization. However, in some cases it may be necessary to disable guest access for internal departments, for example for security reasons or to prevent sharing confidential information to external parties. Fortunately, disabling guest access for internal teams is easy to do using the instructions in the blog below.
Teams disable guest access for one Team without PowerShell
How to add and invite remote guests in Microsoft Teams?
4. Create project sites for temporary projects
"With Microsoft Teams , it is possible to ensure that Teams-sites automatically expire after 180 days, allowing you to keep the environment under control and automatically delete old data. This can be useful to prevent Teams-sites from becoming cluttered by too much old or unused data and to help manage organizational storage capacity. Setting automatic expiration dates for Teams-sites can also help comply with any legal or regulatory requirements for managing data."
Expiration, retention and archiving of groups and teams
How to automatically delete meeting recordings in Microsoft Teams?

5. Turn on retention policies to keep everything nicely in order
Retention policies can help ensure automatic archiving and cleanup of Teams . This can be useful to target specific groups in a specific way and to keep the environment safe and tidy. For example, retention policies can be used to ensure that certain Teams-sites or channels are saved for a certain period of time, while other Teams-sites or channels are automatically deleted after a certain period of time. Retention policies can also help comply with any legal or regulatory requirements for managing data.
Expiration, retention and archiving of groups and teams
How to automatically clean up Microsoft Teams through Access Review
6. Test processes in Microsoft Teams and create a demo environment to experiment
Create a team and then delete it. -> See what you see happening in your area.
Invite your IT colleagues to the team and ask them to fix it.
Please also delete a file in Microsoft Teams and see if your IT Department can recover it.
Create a testtenant with one license. Experimentation is important to understand how technology works.

how to create a office 365 tenant for testing
Microsoft Teams deleted? restore can be done easily through this blog!
How to restore files with version history SharePoint &Onedrive?
7. Commit to adoption and support to better help users
It is important to plan a well-deployed implementation of Microsoft Teams . An effective plan of action can help ensure that Teams is introduced into the organization in an efficient and effective manner. One of the important steps in the implementation process is to measure usage and the evolution of usage since the start of the implementation. By measuring the use of Teams , you can understand how it is being used in the organization and what areas can be improved. Measuring usage can also help assess the effectiveness of the implementation and identify any problems that may have occurred during the implementation process
8. Implement and document
Governance is the process of establishing and then actively adjusting a structure to ensure that Microsoft Teams is used efficiently and effectively in the organization. It is important to remember that governance focuses not only on establishing written procedures, but also on actively adjusting these procedures based on the needs of the organization. Before you get started drafting procedures, it can sometimes be helpful to conduct technical testing to determine how Teams can best be used in the organization. Once established, procedures can help keep the organization in control over the long term and ensure that Teams is used consistently by all users.
9. Provide simplicity and structure
Keep it simple! Create simple rules and processes. Make sure these are written out and that everyone can use these minimal capstans to organize their team, department or service.
Delegate to department heads, managers and users. Try to avoid da you will do everything yourself.
10. Focus on the next stages
After setting up the above 9 topics, the most important work has just begun: helping people use Microsoft Teams efficiently. This requires setting up an organization-wide group that provides videos and tutorials on how Microsoft Teams will be used within your organization. This introductory video should already provide enough convincing to get started. Good luck!
Was this blog helpful to you? Then hit share at the top and share this blog or comment at the bottom! Also read: The best Microsoft Teams features: 30 tips to get started in 2022!
Tagged: Adoption, rules, Application, Policy, Guest Access, Governance, Manual, Microsoft, Microsoft SharePoint, Microsoft Teams manual, Policy, Collaborate with Microsoft Teams, Tenant, Access, Comparison, Yammer, Zoom