These are the 10 success factors when setting up Microsoft Teams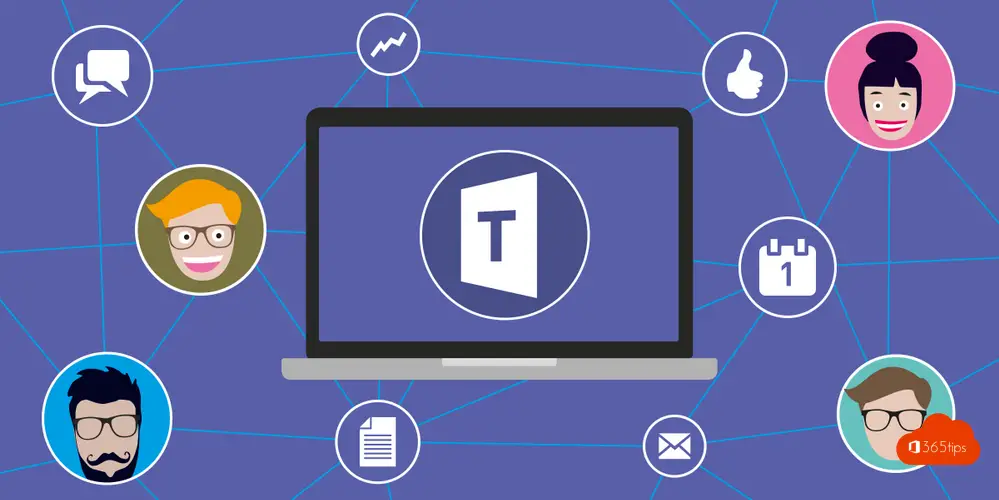 Microsoft Teams is a comprehensive solution that brings together various challenges of modern cooperation.
To be able to collaborate in documents, communicate in a simple way, make telephone calls, manage tasks, there is only one solution today, and that is Microsoft Teams.
Microsoft Teams gives the possibility to easily integrate third-party applications such as Trello, Flow, Polly, Zoom, Yammer, Jira Cloud, Mindmeister. The biggest advantage is that you can combine everything in one powerful application. And that Microsoft Teams Office 365 services so that, as an organisation, you do not have to resort to all kinds of tools that often reduce the ease of use.
Platform choice can also be one of the many success factors when choosing Teams. So in addition to Microsoft Teams you should also Exchange OneDrive for documents, SharePoint Yammer as the equivalent of a professional Facebook,...
What success factors have we not included in this article? Give us a tip and we will include your advice in this article.
In this blog you can find 10 practical success factors for setting up Microsoft Teams properly.
1. Switch off teams creation to avoid chaos
If you have not already created rulesyou can disable the creation of Microsoft Teams . This prevents your organisation from being left in chaos. When everything is set up nicely, you can give end users the control to create their own teams .
How to block the creation of new Teams - Powershell tip!
2. Create a naming policy to get structure
A naming policy or naming convention gives the opportunity to classify Teams under headings and categories. Often a must-have for the IT department. Not always the most visible need of the end users.
Example of 3 categories: Internal Teams without guests / Projects and events / Teams with guests
Group and team creation, naming and guest access for Teams
3. Enable guest access for collaboration
Teams is about working together. Enabling guest access when working with external users seems to me to be one of the key success factors. Sometimes it is necessary to deactivate guest access for internal departments.
Teams Disable guest access for one Team without PowerShell
How do I add and invite external guests in Microsoft Teams?
4. Create project sites for temporary projects
It is possible to have Teams sites automatically expire after 180 days to keep your environment under control and automatically delete old data.
Expiry, retention and archiving of groups and teams
How can you automatically delete meeting recordings in Microsoft Teams?

5. Turn on retention policies to keep everything in order
Retention policies automatically take care of archiving and cleaning up Teams. This can help to approach specific groups differently and keep the environment safe and clean.
Expiry, retention and archiving of groups and teams
How to automatically clean up Microsoft Teams via Access Review
6. Test processes in Microsoft Teams and create a demo environment for experimentation
Create a team and then remove it. -> Look what you see happening in your area.
Invite your IT colleagues to the team and ask them to fix it.
Also delete a file in Microsoft Teams and see if your IT department can recover it.
Create a testtenant with one licence. Experimentation is important to understand how technology works.

how to create a office 365 tenant for testing
Microsoft Teams deleted? recover easily via this blog!
How to restore files with version history SharePoint & Onedrive?
7. Focus on adoption and support to better help users
Start with a plan of action to roll out Teams properly. Measure the use and the evolution of the use since the start of the implementation.
8. Implementing and documenting
Governance is to set up and then actively adjust. Not the other way round.
Sometimes it is useful to test technically before you start working with the written procedures.
Written procedures then help you keep your organisation under control in the long run.
9. Ensure simplicity and structure
Keep it simple! Make simple rules and processes. Make sure these are written out and that everyone can use these minimal caps to set up their team, department or service. Delegate to department heads, managers and users.
10. Focus on the next phases
After you have set up the 9 topics above, the real work starts, the people work. Helping people to use Microsoft Teams properly requires a lot. You can make an organisation-wide Team with videos and manuals on how MicrosoftTeams will be used for your organisation. This video gives you enough conviction for the start. Good Luck!
Was this blog useful for you? Then hit share at the top and share this blog or comment below! Also read: The best Microsoft Teams features: 30 tips to get started in 2022!