How to log in with Multi-factor Authentication on the Exchange Online PowerShell module?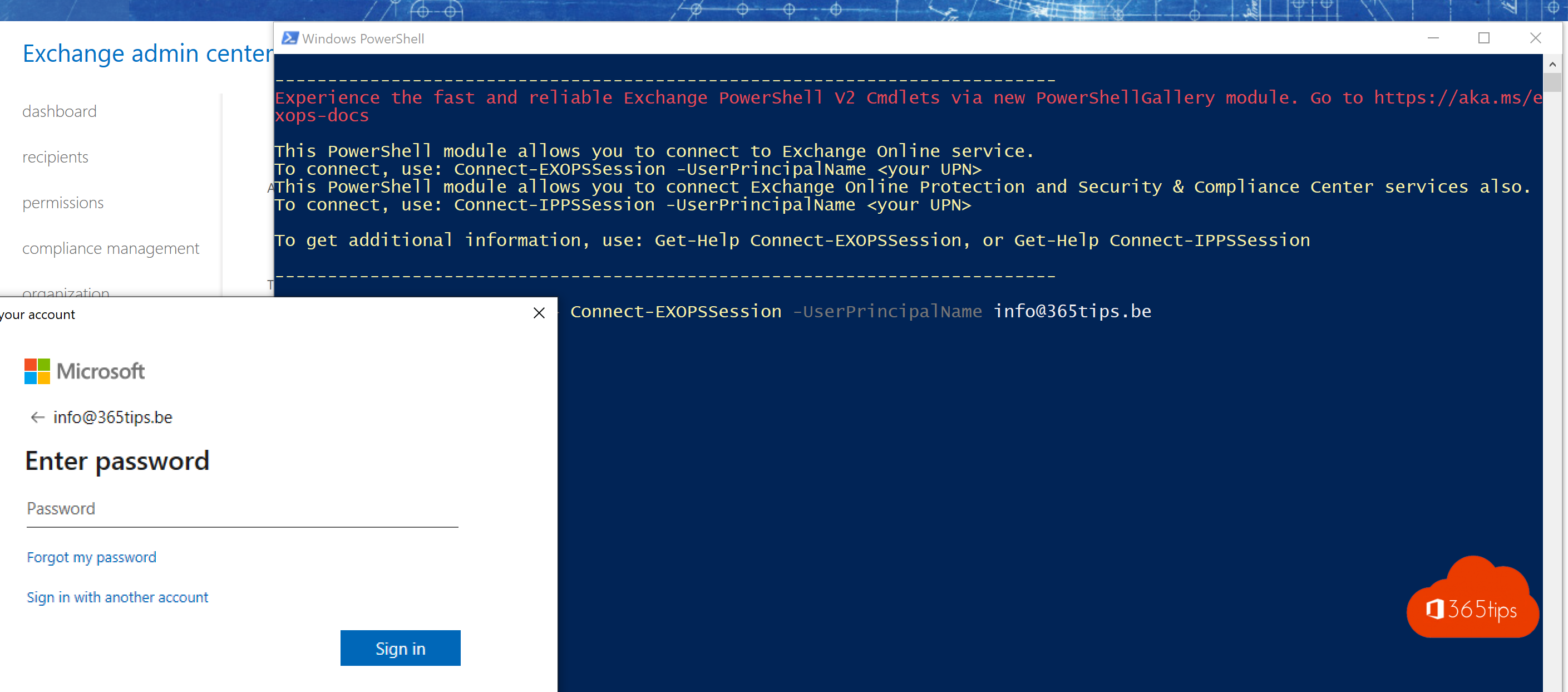 After a Multi-Factor Authentication(MFA) implementation, do you wish to use the Exchange Powershell module? Readhow best to connect in this blog!
Option 1: Via PowerShell
Import-Module ExchangeOnlineManagement
Connect-ExchangeOnline -UserPrincipalName info@365tips.be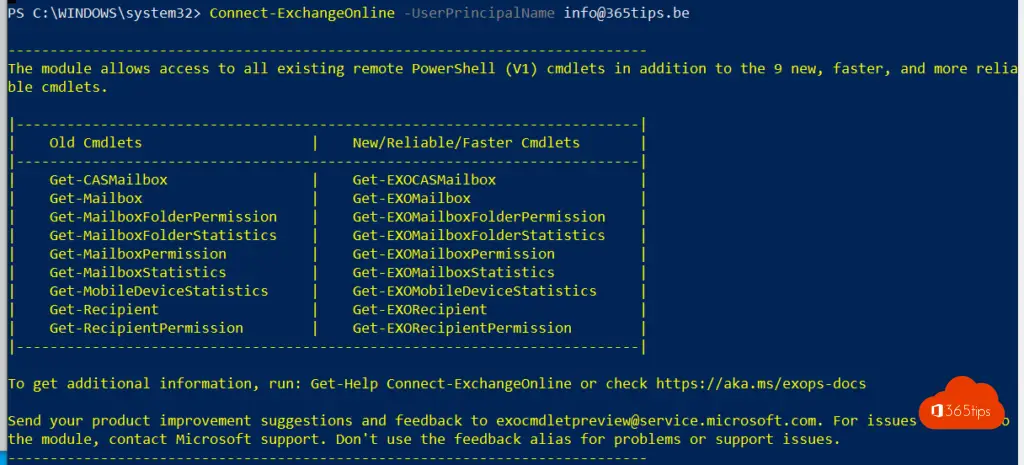 Option 2: Access to Exchange Online
If you have a Global Administrator with Multi-factor enabled, the most practical way is PowerShell is to access it from the Exchange portal.
https://outlook.office.com/ecp/ - click Hybrid at the bottom left. then Configure.
After you have done this you will always have an icon on your desktop.

Open the quicklaunch on your desktop
Run this command:
 Connect-EXOPSSession -UserPrincipalName firstname.lastname@tenantname.onmicrosoft.com
After this, you get a pop-up with modern-authentication.
*From here you can also connect to AzureAD if desired. ( connect-msolservice )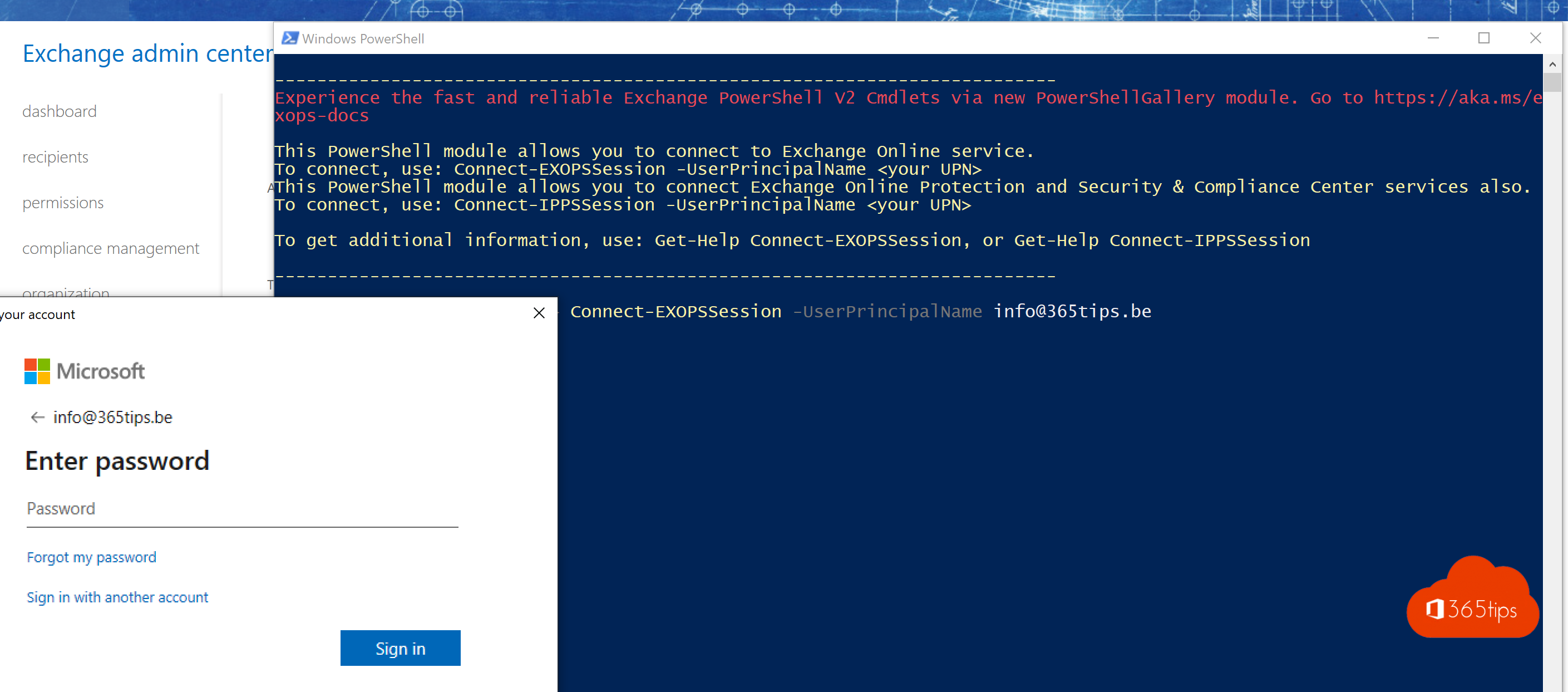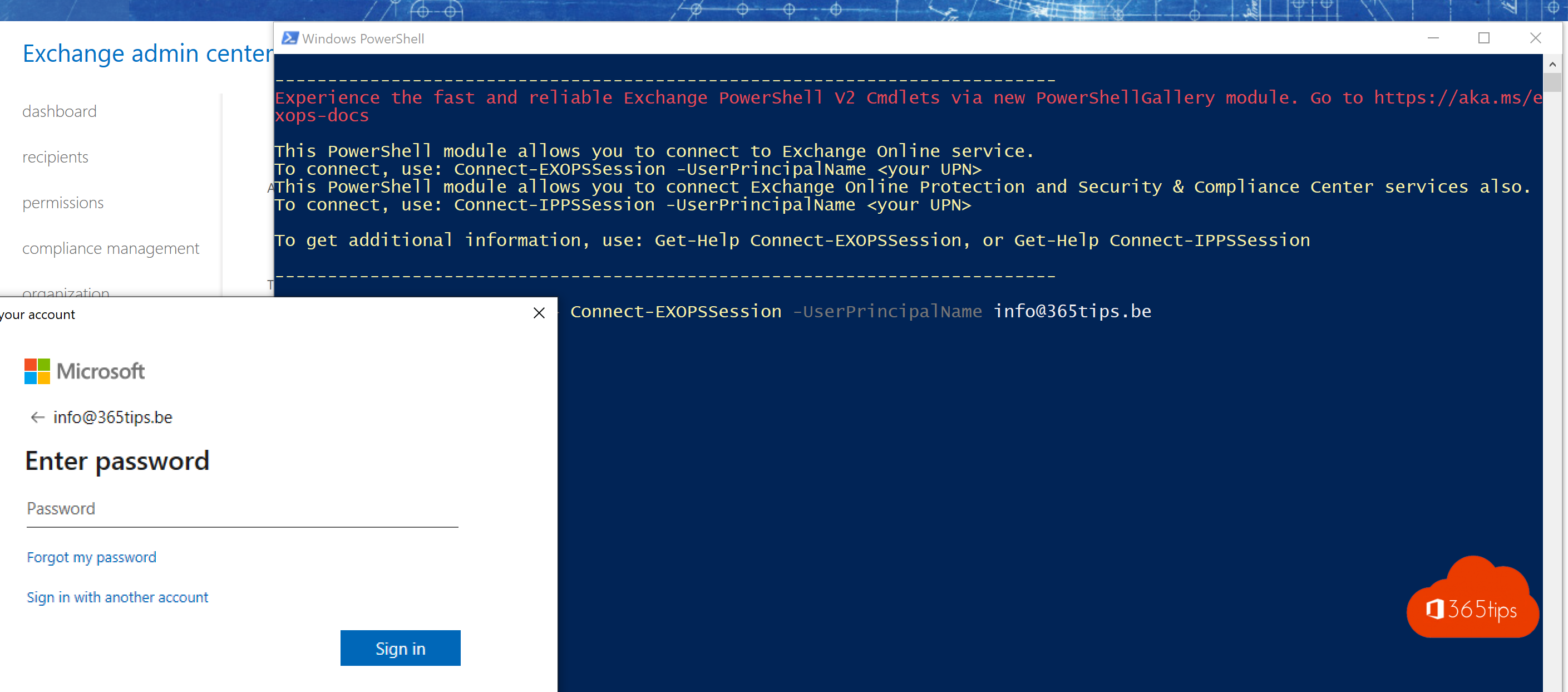 That's it!
From now on you can manage permissions in Exchange Online via scripts.
Handle repetitive tasks with get-mailbox | set-mailbox ...
And so much more! https://gallery.technet.microsoft.com/ exchange
Other Exchange blogs?
Out of office set up on a Office 365 Shared Mailbox
Recover deleted Exchange emails - New Exchange Portal
Set up forwarding in Office 365 | Email forwarding
Remove Azure AD Connect and make all objects cloud managed
Automatically save sent items to your shared mailbox
Add an email alias in Office 365, Exchange or Active-Directory
About the author
Tagged: Activate, Azure, E-Mail, Exchange Online, Manual, MFA, Microsoft, Microsoft Outlook, PowerShell, Tenant, Access