📧 This is how to send emails to a Microsoft Teams channel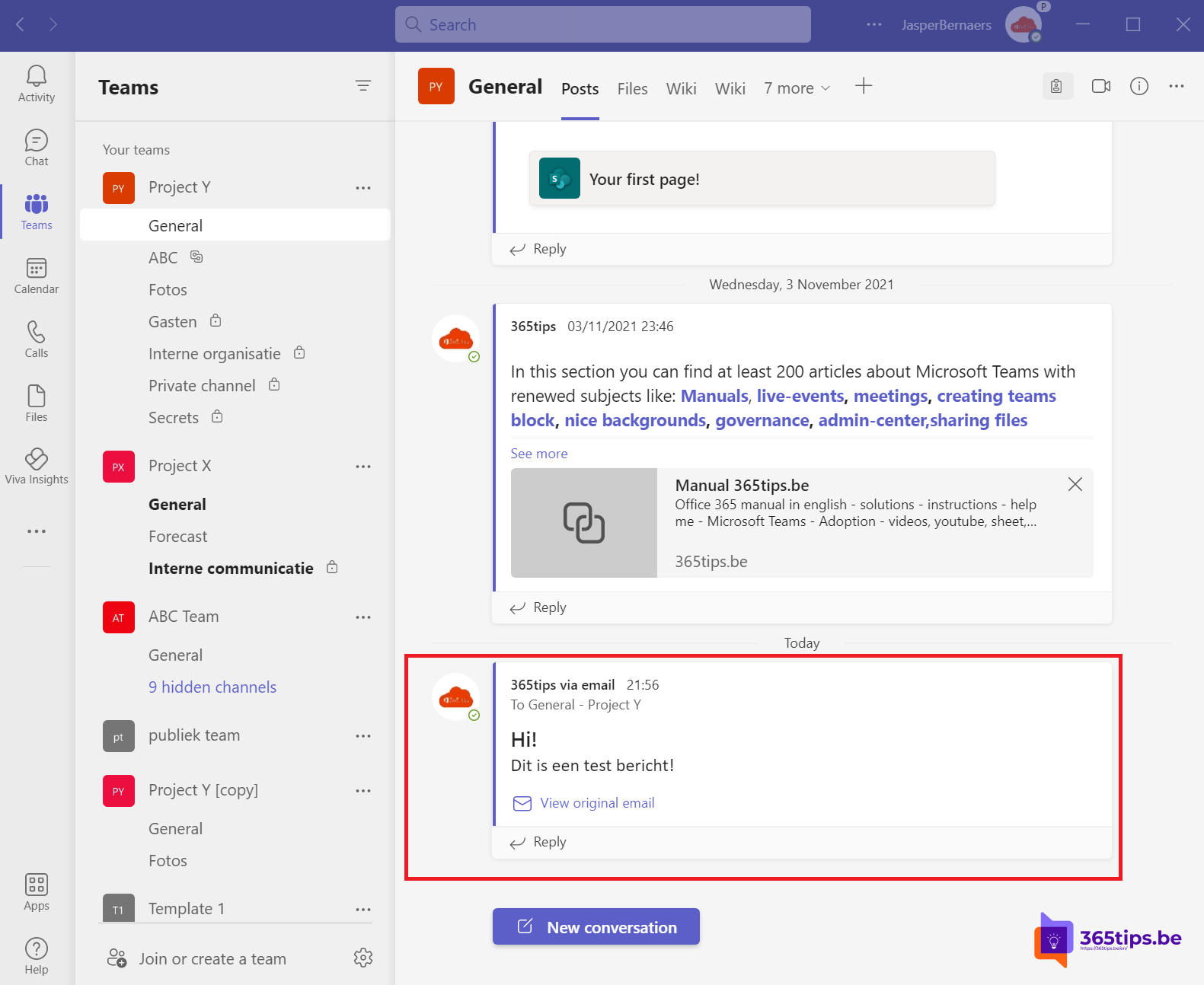 It used to be common to send chain emails to large groups of people, focusing on one particular subject. However, this was very inefficient and often created a plethora of unnecessary emails.
Unfortunately, we still often tend to send a lot of emails through Outlook, overloading our mailboxes and spending a lot of time keeping track of our messages.
Fortunately, there's a better way to manage and share emails - Microsoft Teams. When you forward emails to Teams, all team members can read and respond to the messages. This makes communication much more efficient and ensures that everyone is always up to date.
Plus, you can set email rules to automatically forward incoming messages to the appropriate team channel, so you never miss important information again. This eliminates the need to follow up on all emails yourself, saving you time and effort.
It is also possible to have incoming emails sent directly to the Deleted Items folder, so your inbox is not flooded with duplicate messages.
Open the desired teams channel to retrieve the email address
At the top right, click more options. Then select get e-mail addresses. Use this e-mail address to send e-mails to this channel. Copy the email address of the channel or team.
Open Microsoft Outlook to send a message to a teams channel
If you don't use Outlook, you can also get started via webmail at: https://outlook.office.com
Copy the previously created e-mail address to the TO field and press send.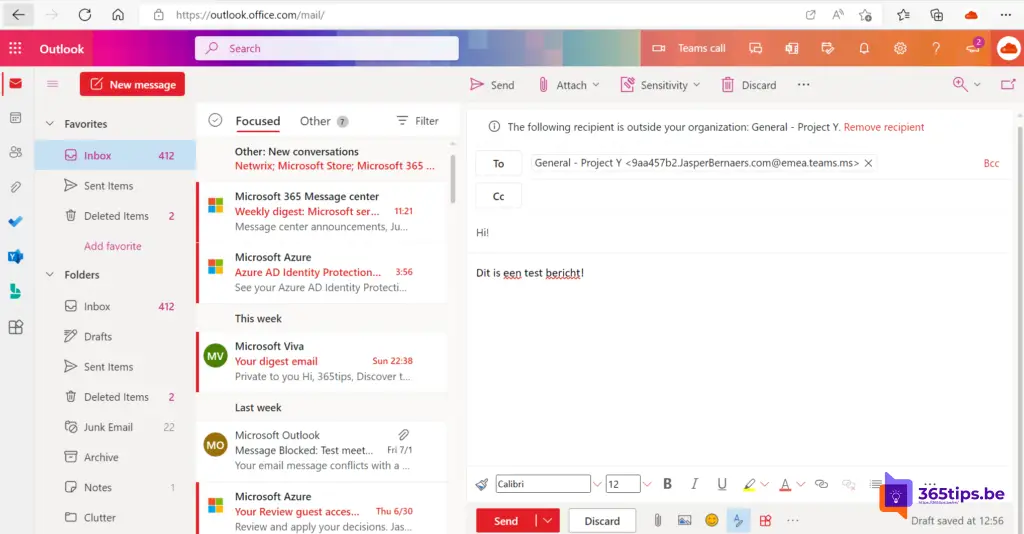 In this example, you can see that the e-mail arrived correctly.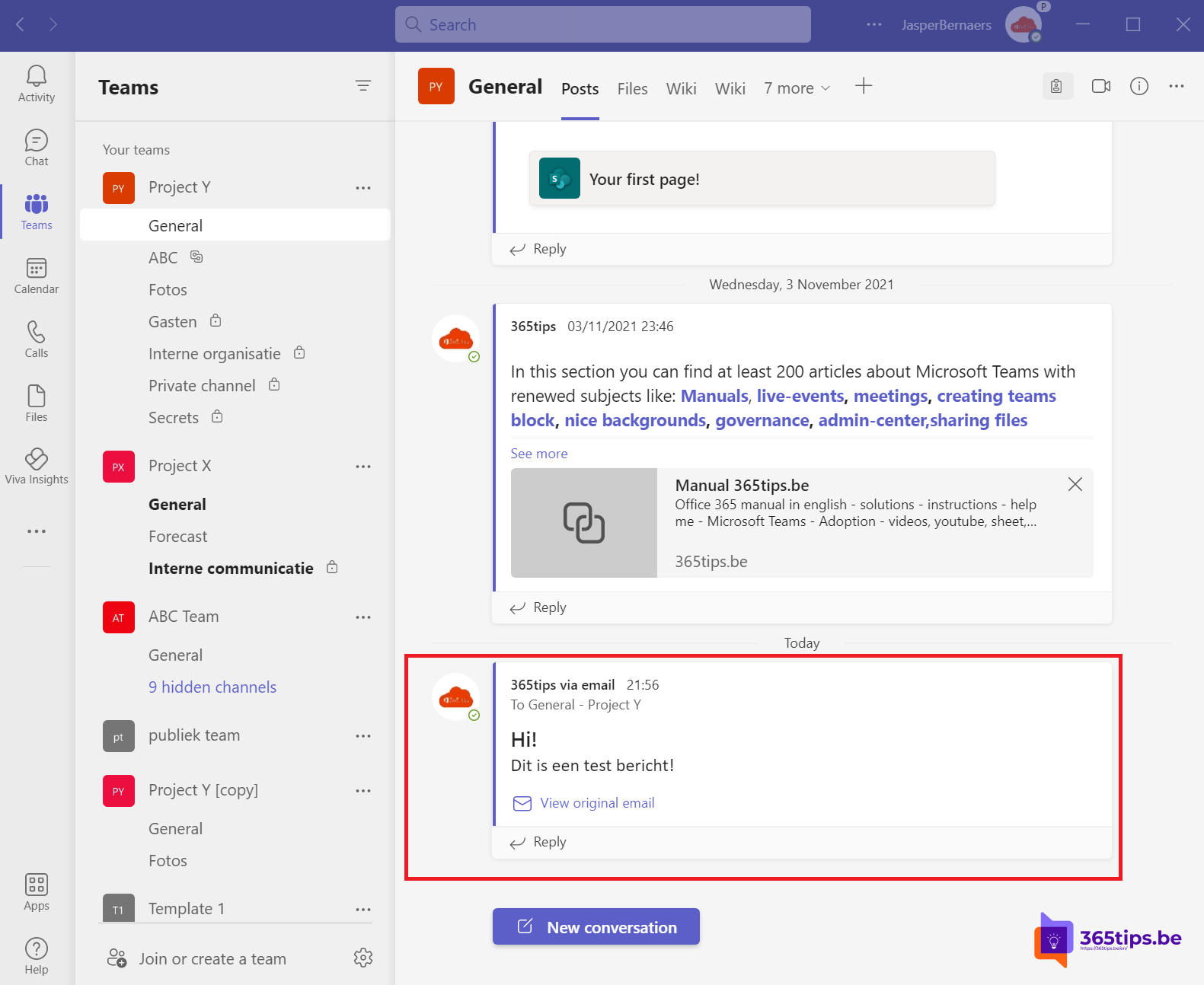 Enable or disable e-mail capabilities in the Microsoft Teams Admin center
This control panel can only be user by Global Administrator or Microsoft Teams admins.
If the "Get Email Address" option is not available in the Teams channel it is because there is a setting incorrect.
Activate via the: Company Wide Settings.
https://admin.teams.microsoft.com/company-wide-settings/teams-settings
Also read these blogs
Out of office set up on a Office 365 Shared Mailbox
Recover deleted Exchange emails - New Exchange Portal
Set up forwarding in Office 365 | Email forwarding
Remove Azure AD Connect and make all objects cloud managed
Automatically save sent items to your shared mailbox
Add an email alias in Office 365, Exchange or Active-Directory
Tagged: E-Mail, Microsoft, Microsoft 365, Microsoft Outlook, Microsoft Teams manual, Video