Marked emails is now available in the Tasks by Planner and To Do in Microsoft Teams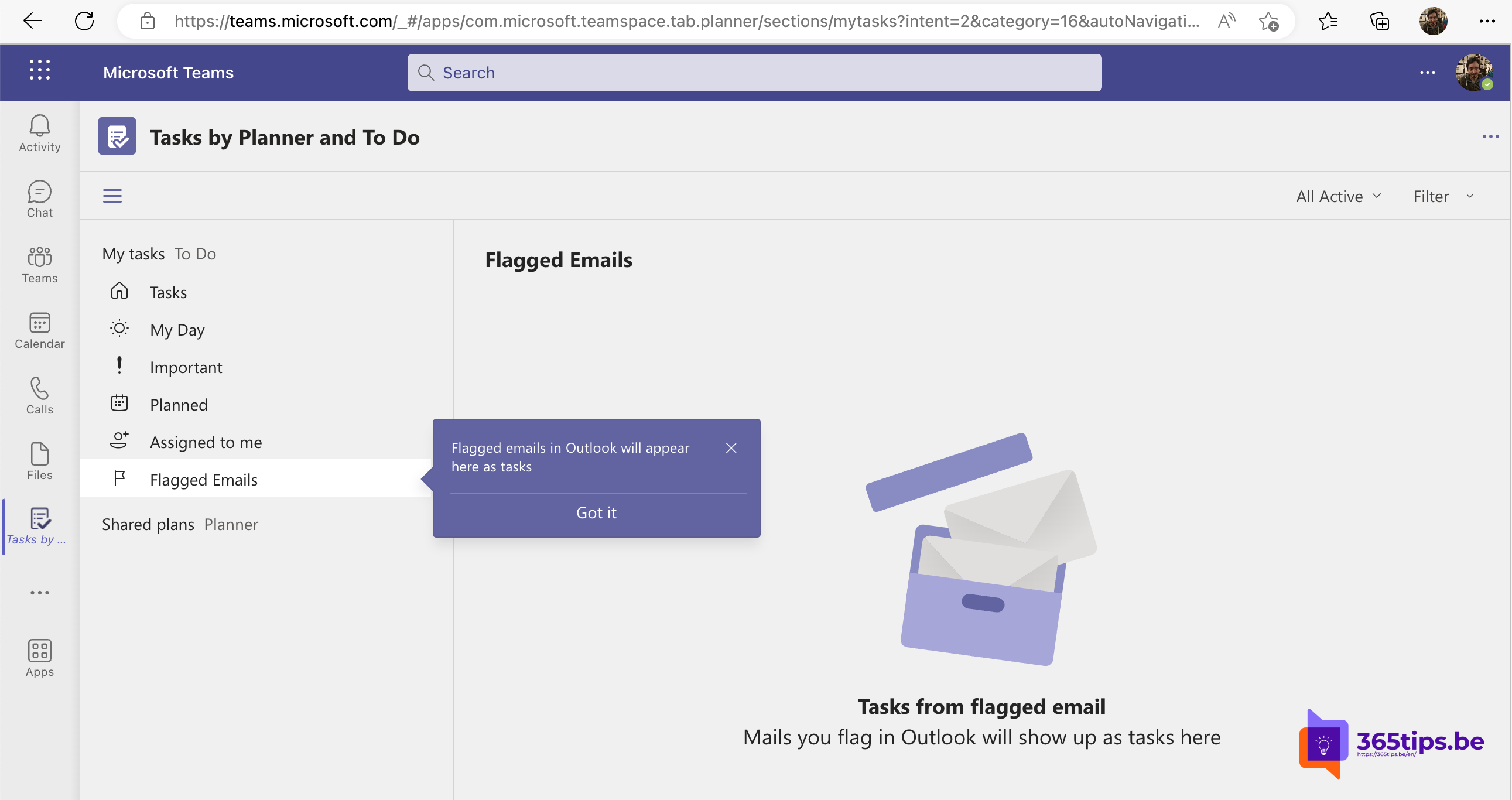 Microsoft Todo is a productivity app designed to help users organize and manage their tasks and projects. Recently, Microsoft introduced a new feature in Todo that now allows users to track their "flagged emails. In this article, we will take a closer look at this feature and discuss how it can help improve productivity.
Flagged emails are emails that the user has flagged to come back to later. These emails are often important and require follow-up action. Previously, it was difficult to track these emails and integrate them with the task list in Microsoft Todo. Users had to manually create notes and track them to keep track of their tasks.
With the new feature, users can now bring their flagged emails directly and automatically into Todo. This means that the emails are converted into tasks and automatically included in the task list. This makes it easier for users to keep track of their tasks and ensure they never miss an important task.
To use the feature, users must link their e-mail account to Microsoft Todo. Then they can import flagged emails by clicking the "Import Tasks" button in Todo's task list. This opens a pop-up window where the user can choose which emails to import.
After the emails are imported, they appear as tasks in the task list. The user can edit the tasks, track their status and set the deadline. This makes it easy to organize and prioritize tasks.
This new feature has many advantages for users. It saves time and reduces the need to take manual notes. It also ensures that important tasks are not forgotten. Users can be confident that all flagged emails will be followed up and action taken when needed.
In conclusion, the new feature to track flagged emails in Microsoft Todo provides a convenient and useful way to be more productive and stay organized. It is a valuable addition to Todo's existing features and a definite step forward in terms of productivity. We encourage users to try this feature and see how it can help them manage their tasks and projects.
Tagged: planner and ToDo