Introducing the Microsoft Edge management service: An easier and faster way to manage Microsoft Edge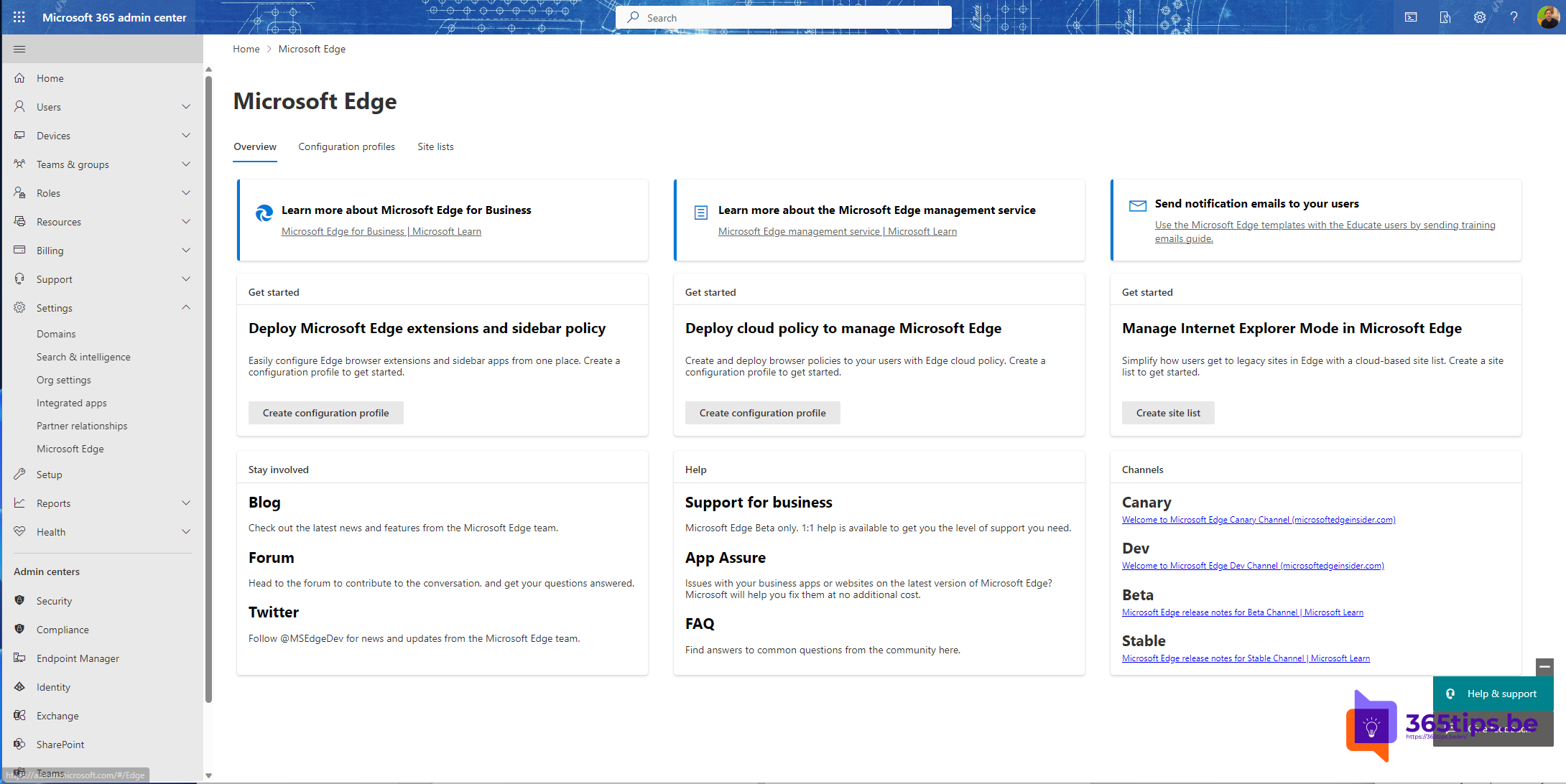 Microsoft introduces the Microsoft Edge management service, a new, dedicated and simplified management experience for Microsoft Edge in the Microsoft 365 management center. The tool, available now, allows IT administrators to manage group policies and extensions through a simple, intuitive user interface.
Administrators can set policies through switches and drop-down menus, rather than the complexity of configuring JSON values, which helps reduce errors. This solution provides an additional option for managing Edge, in addition to Intune and other major Endpoint management solutions.
Global administrators and Edge administrators in the Microsoft 365 management center can create and manage policies and extensions and assign these configurations to Azure AD-groups using the user interface. In the extensions tab, administrators can access Edge add-ons to search for, review, add and remove extensions, as well as view user extension requests, all in one easy-to-navigate location.
This announcement is associated with Microsoft 365 Roadmap ID 124856.
When is the Microsoft Edge management service coming online?
The Edge management service is now rolling out in the Microsoft 365 management center. If you are using Edge version 115.1935 and later, the Edge management service is enabled by default.
What you need to do to prepare
To manage extensions and policies in the Edge admin service, you need administrator or Edge admin rights.
How can you manage Microsoft Edge from the Portal?
Navigate to: https://admin.microsoft.com/#/Edge and create a Cloud Policy.
Link this Policy to a group of users.
For example, add one of the extensions below. Then wait a while for these actions to be activated to the group of users you selected before.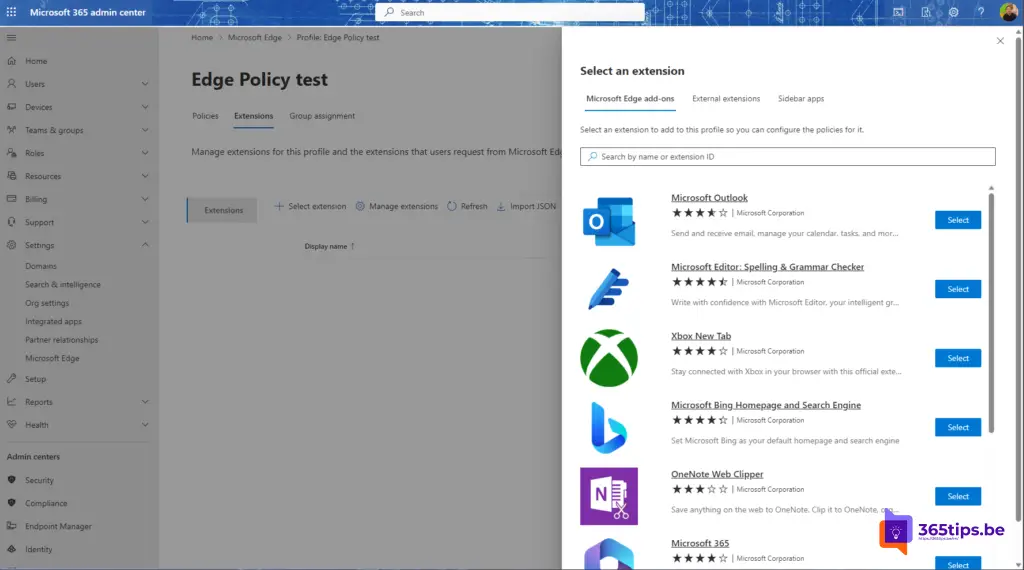 What's next on the roadmap?
New features arrive weekly via the new Feedback Portal (UserVoice) in the Microsoft 365 Roadmap. Evolutions and new announcements can always be accessed at: microsoft.com/en-us/microsoft-365.
In this Microsoft 365 roadmap you can access information about Microsoft Teams but also about: Excel, Microsoft Edge, Forms, OneDrive, Stream, Visio, Whiteboard, etc. Be sure to check out this page: Microsoft 365 Roadmap | Microsoft 365.