Microsoft Teams: Parent connection in Teams for education
Microsoft Teams is launching a new connection tool for education. These new developments will allow parents to reach teachers through the chat feature. This new feature will be available October 2021 at the earliest.
With Parent connection in Teams for Education, educators can easily connect and engage with the parents and guardians of their class using Teams chat. All parent and guardian data is provisioned using School Data Sync, saving educators and IT staff valuable time.

Microsoft Roadmap
Read more via Schoolit's blog: Microsoft Teams develops connection tool for parents
What's next on the roadmap?
New features arrive weekly via UserVoice in the Microsoft 365 Roadmap. Evolutions and new announcements can always be accessed via: microsoft.com/en-us/microsoft-365.
In this Microsoft 365 roadmap you can access information about Microsoft Teams but also about: Excel, Microsoft Edge, Forms, OneDrive, Stream, Visio, Whiteboard, etc. Be sure to check out this page: Microsoft 365 Roadmap | Microsoft 365.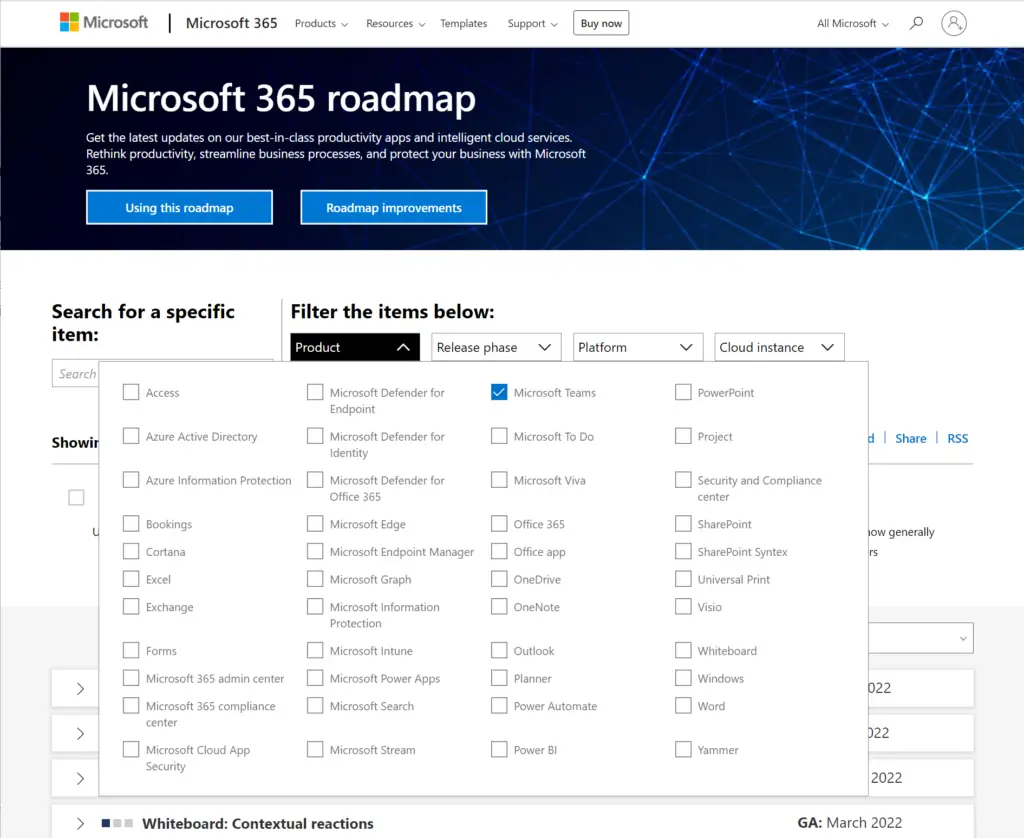 Also read
What's new in Microsoft Teams for education | May 2021
What's new in Microsoft Teams for education | February 2021
Modern Education on YouTube - Teaching via Microsoft Teams
Office 365 in education - Setting up a class - Starter's Guide
How can you turn off participants' camera in Teams meetings?
About the author
Tagged: Collaborating with Microsoft Teams