How to configure organisation-wide backgrounds in Microsoft Teams?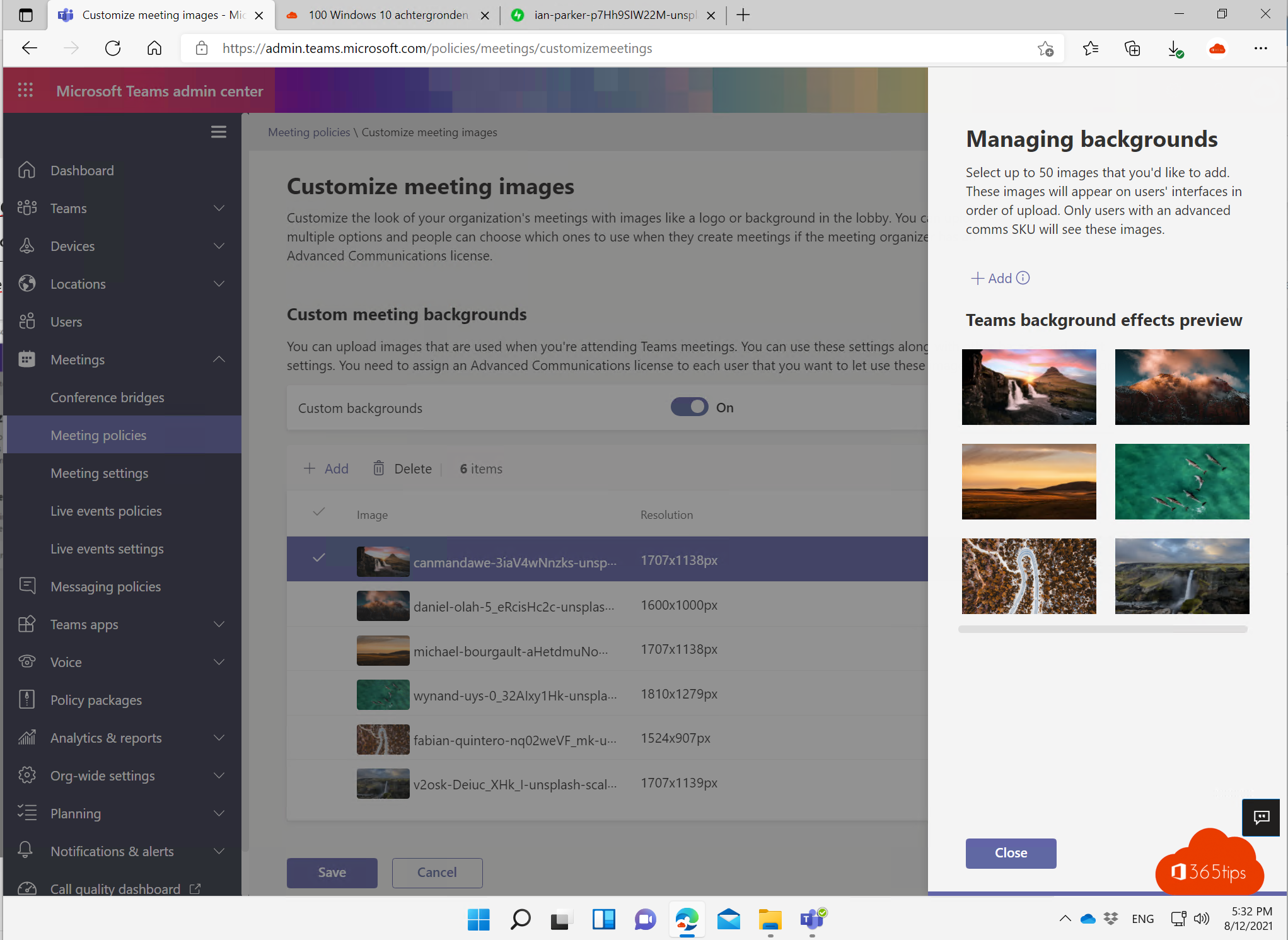 End users can replace the background in a video conference or telephone call with their own chosen image. If you would like all users of Microsoft Teams to use the same background, follow these instructions.
If you found this blog helpful, please leave a comment below. Or share this blog to help others too.
Navigate to the Microsoft Teams administrator panel
The admin centre can be accessed via: https://admin.teams.microsoft.com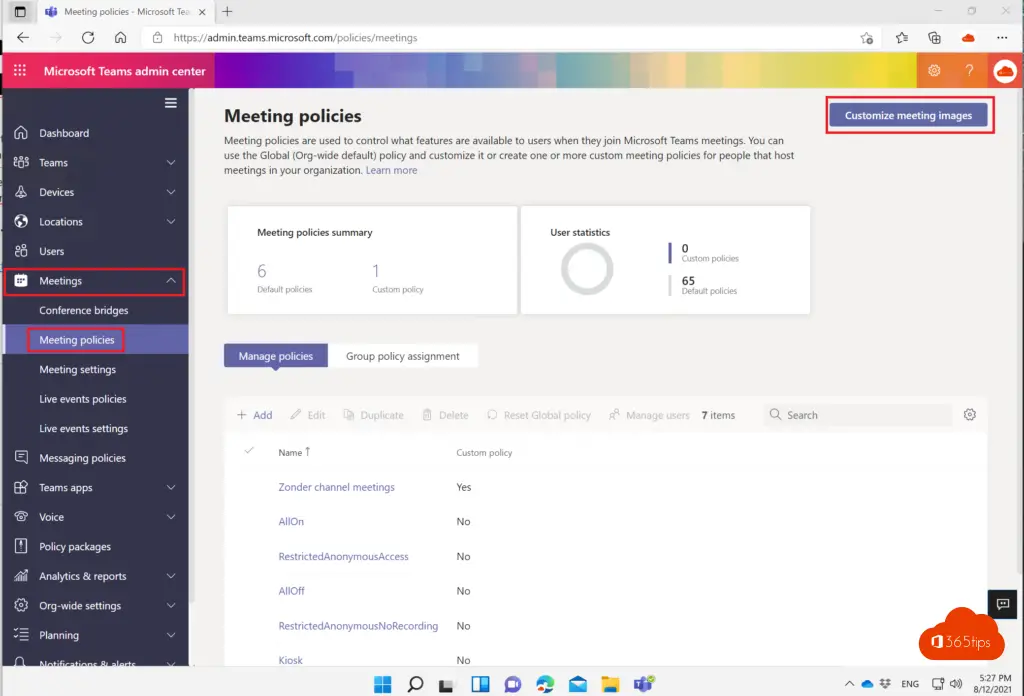 Customise meeting images
Customise the look of your organisation's meetings with images such as a logo or background in the lobby. You can upload multiple options and people can choose which one they want to use when they create meetings if the meeting organiser has an advanced communication licence.
Enable custom backgrounds.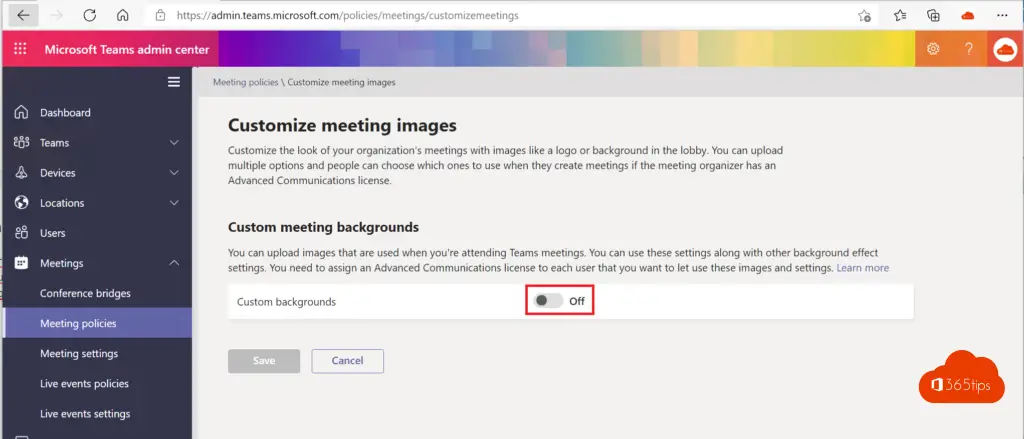 After switching on, it is possible to add 50 backgrounds.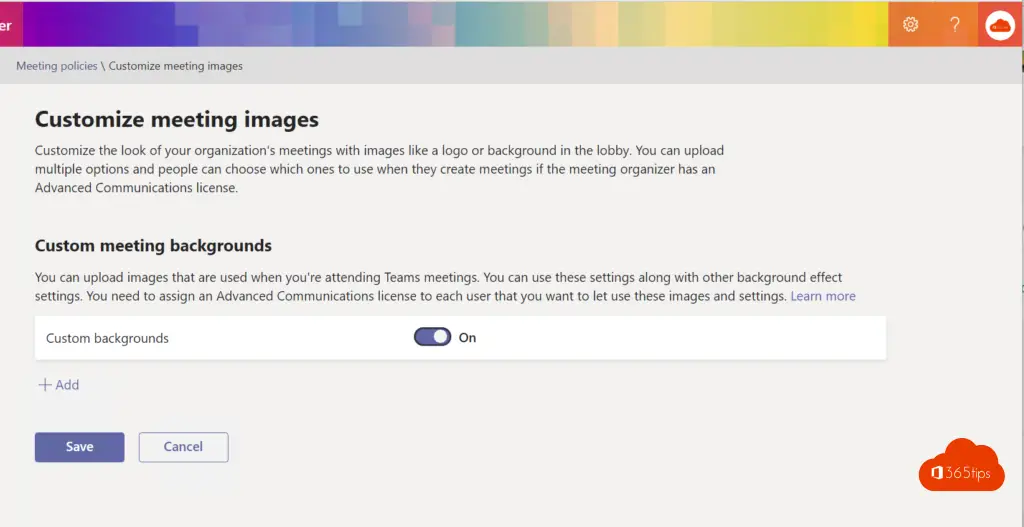 Adding backgrounds
On the right you can add up to 50 backgrounds. Nice backgrounds can be here find.
After being added, these backgrounds will automatically appear for all users.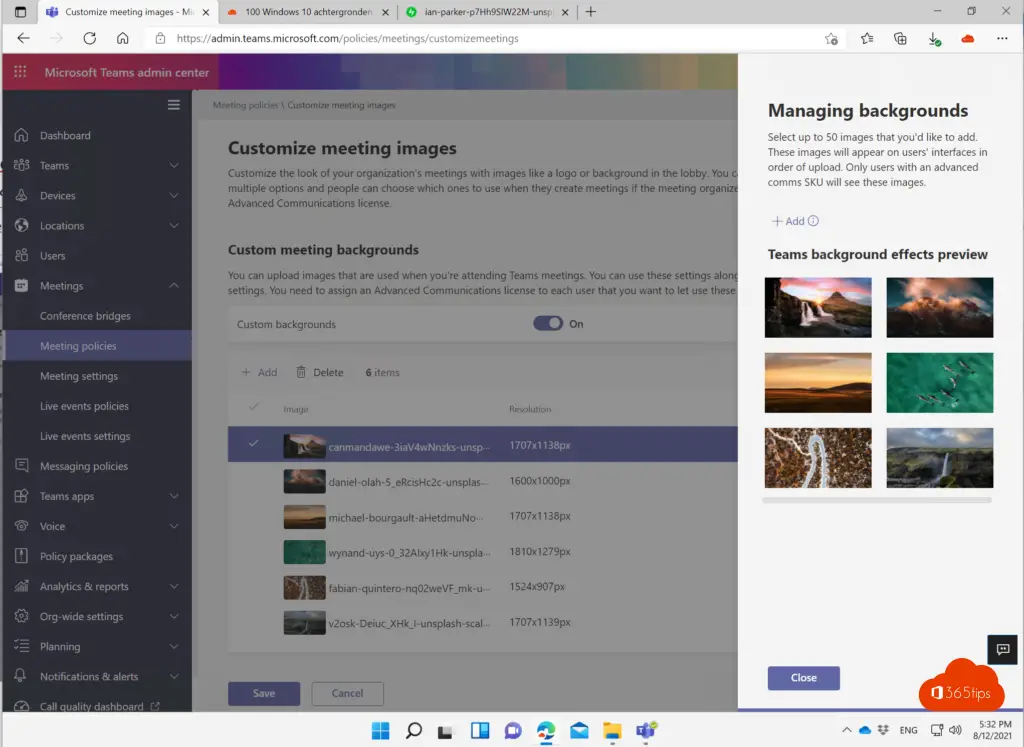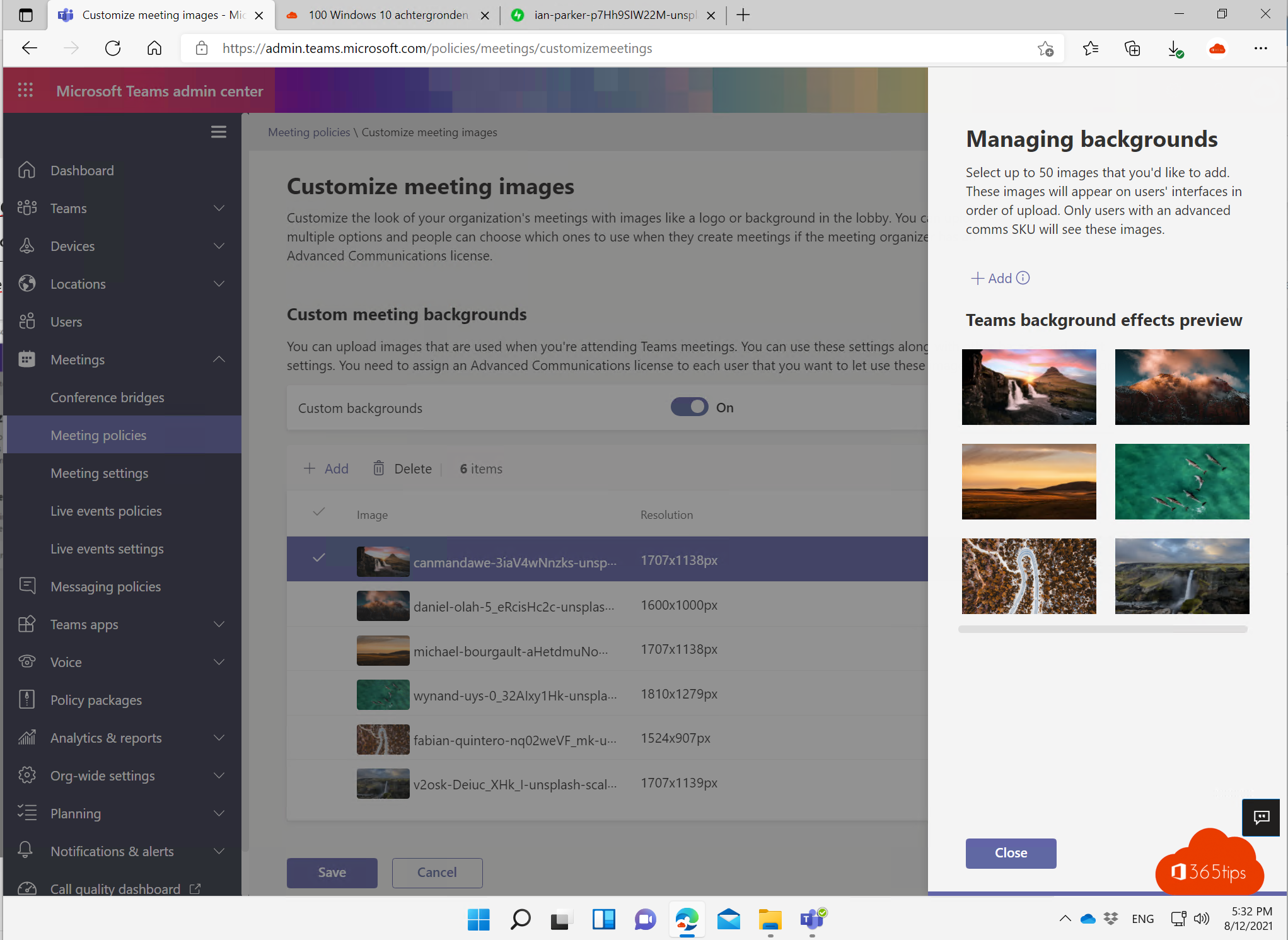 Press save.
Also read
Download free Microsoft Teams summer backgrounds
100 Windows 10 backgrounds - Nature, outdoor, sea, beach,.
Set Ikea backgrounds in Microsoft Teams