Here are the 10 top reasons to use OneDrive for Business in Microsoft 365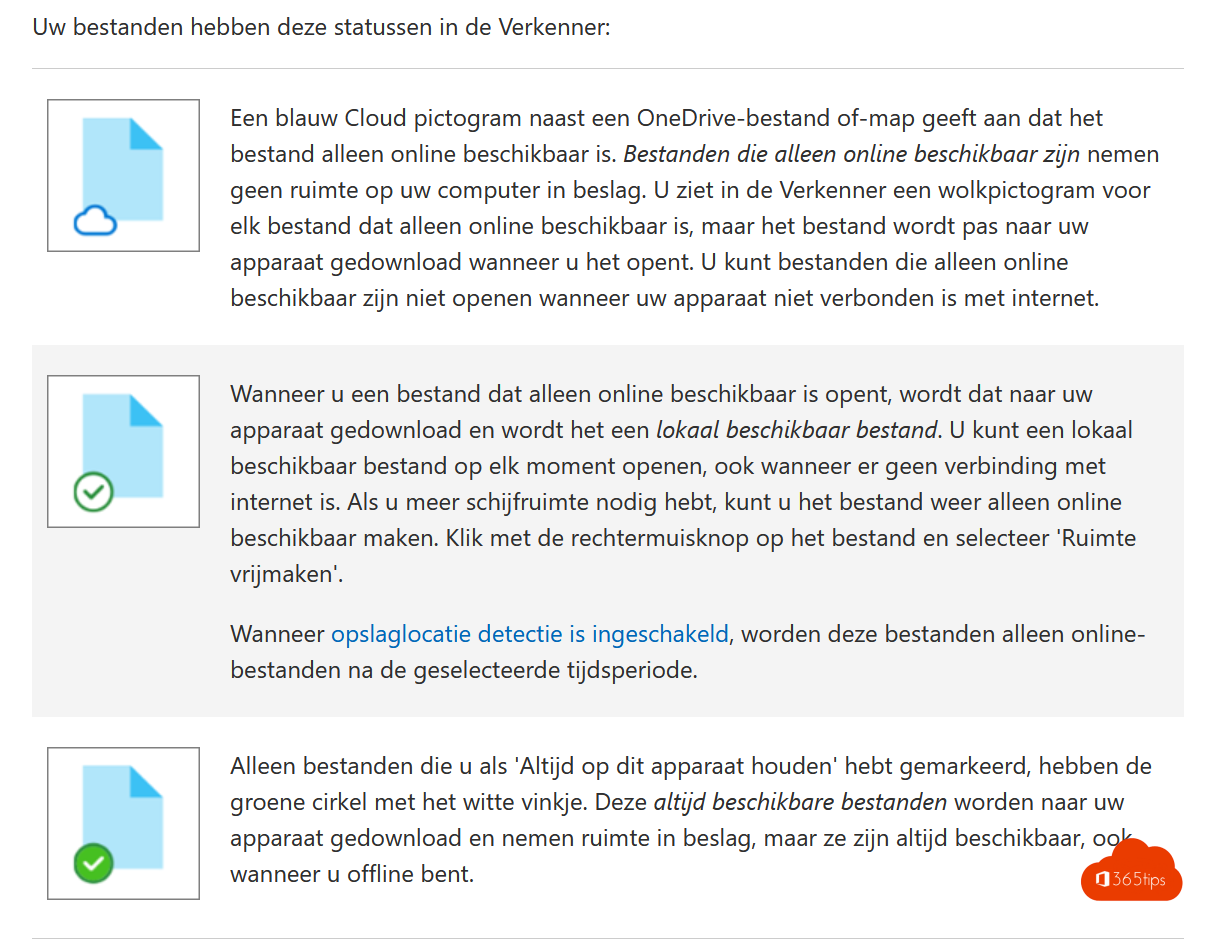 Why use Onedrive? Here are the 10 main reasons to use OneDrive for Business or OnDrive for Business.
1. 1 TB Storage
Store and share files with 1 TB of storage in OneDrive
2. Versioning / version history
With online version history, you can view and restore older versions of all your files in your OneDrive. You can go back up to 500 versions! Version History works with all file types, including PDF files, CAD files, photos and videos. You may be able to restore deleted OneDrive files or restore Deleted Items from SharePoint from the Recycle Bin, should you want to.
3. Safety
Ransomware detection is built in to recover your files in case of ransomware. Ransomware detection alerts you when your OneDrive files have been attacked. files. Ransomware is a malicious software (malware) used to take access to your files and return control when you pay the hacker.. https://support. office.com/nl-nl/article/ransomware-detectie-en-het-herstellen-van-uw-bestanden-0d90ec50-6bfd-40f4-acc7-b8c12c73637f?omkt=nl-NL&ui=nl-NL&rs=nl-NL&ad=NL
OneDrive Personal Vault or personal vault is also coming to OneDrive For Business!
4. Always Online
Your files are always available from anywhere via https://portal.office.com or https://Onedr ive.com
5. Automatically upload your photos
Automatically save Photos and Videos with OneDrive. https://support.office.com/nl-nl/article/foto-s-en-video-s-automatisch-opslaan-met-onedrive-voor-android-66605e54-48b8-4f55-bcff-34159702e344?omkt=nl-NL&ui=nl-NL&rs=nl-NL&ad=NL
6. Mobile app
There is a mobile app for every platform. Android, iOS. Of course also for Windows 10, Mac etc..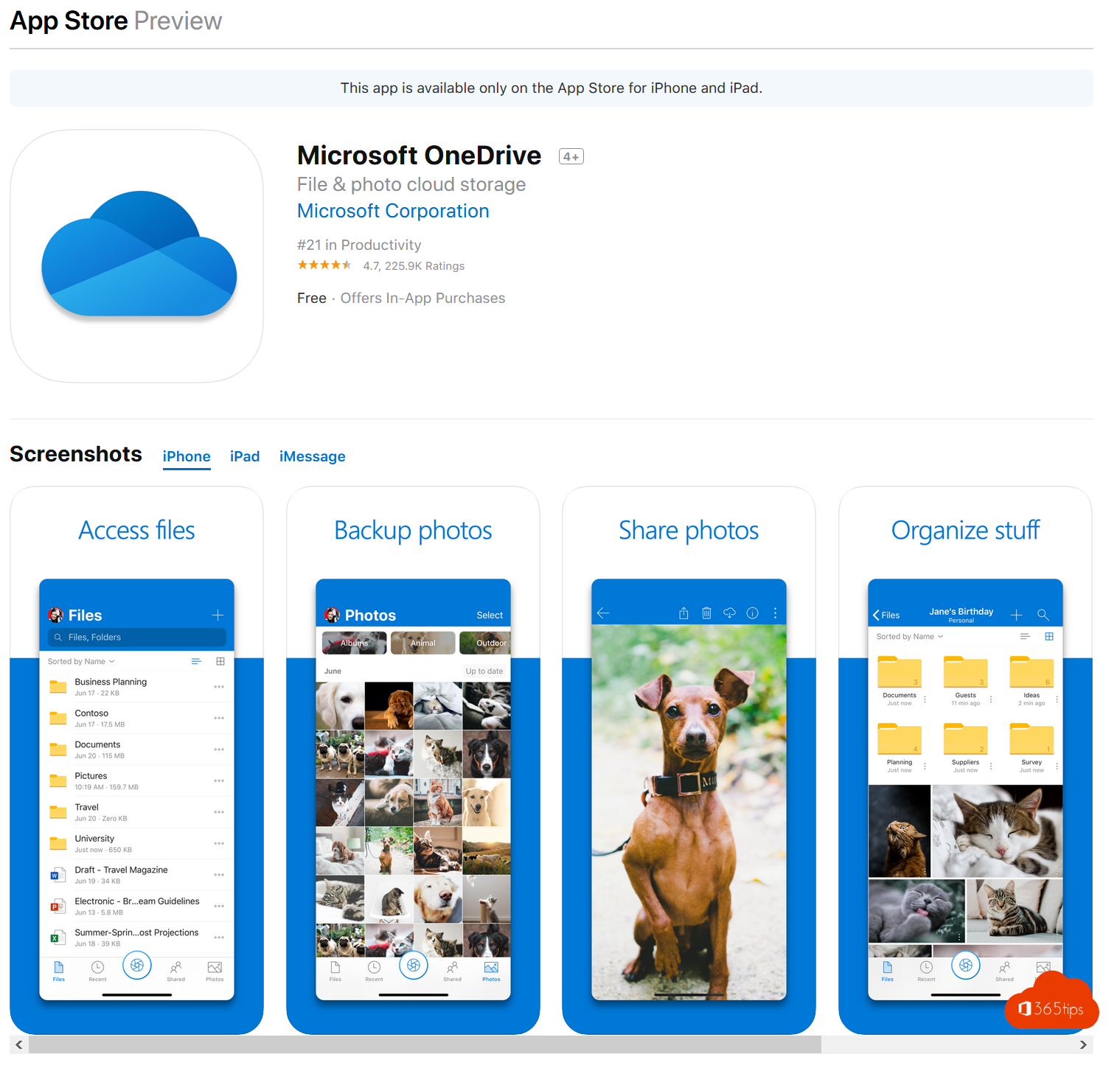 7. Sync on demand
With OneDrive files on-Demand, you can access all your files in OneDrive without having to download them all and without having to use storage space on your computer. Not just for Windows, use files on-demand on Mac as well.
Handy if you don't have 1000GB of space on your Mac or PC, right?
Convenient that you have an icon of your document, movie, pdf etc.. and you don't have to reduce your user command.
https://support.office.com/nl-nl/article/schijfruimte-besparen-met-onedrive-bestanden-op-aanvraag-voor-windows-10-0e6860d3-d9f3-4971-b321-7092438fb38e?omkt=nl-NL&ui=nl-NL&rs=nl-NL&ad=NL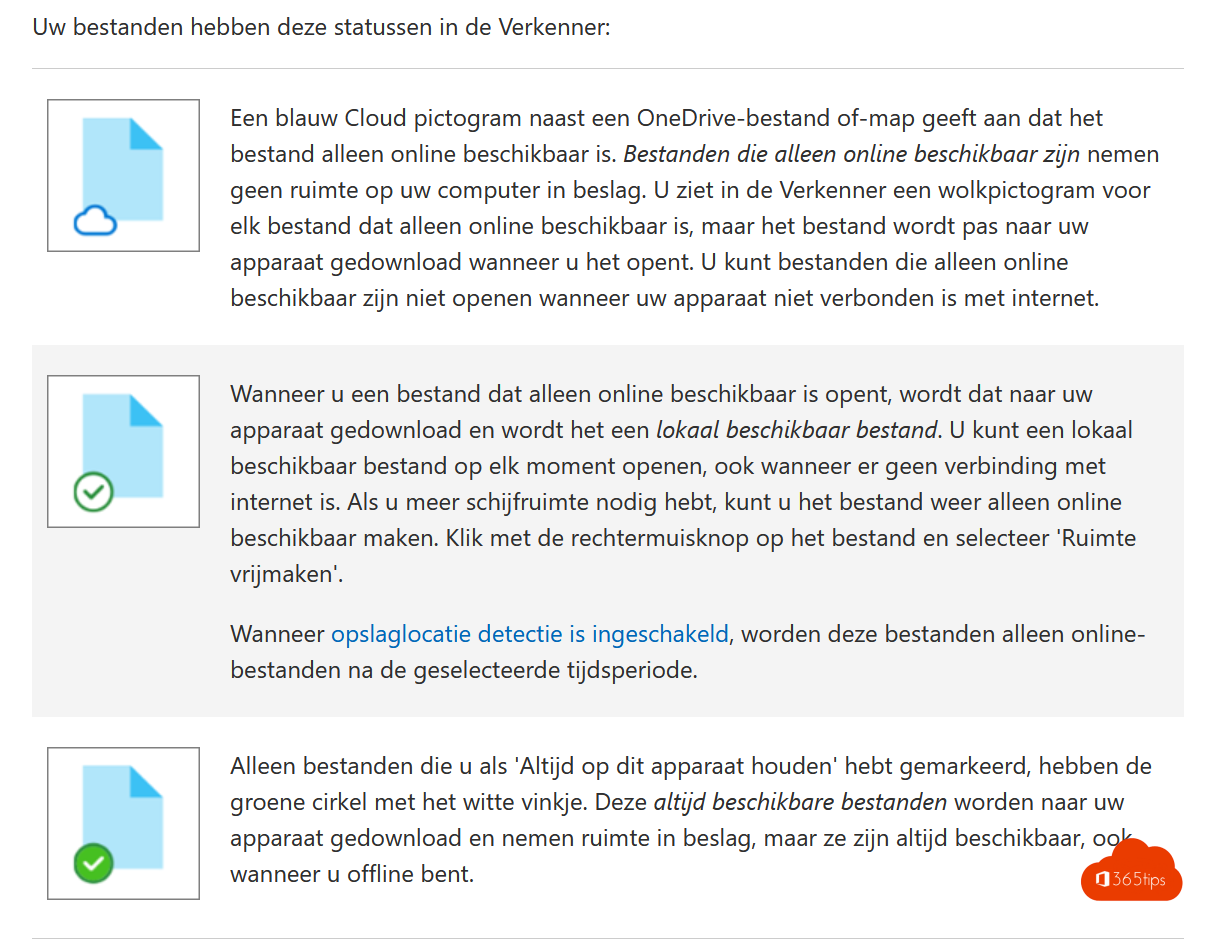 8. Easy file sharing
OneDrive lets you share photos, Microsoft Office documents, other files and entire folders with anyone. The files and folders you store in OneDrive are private until you decide to share them. You can stop sharing at any time.
https://support.office.com/nl-nl/article/Bestanden-en-mappen-in-OneDrive-delen-9fcc2f7d-de0c-4cec-93b0-a82024800c07
9. Recover deleted items
You can delete certain files or Photos on OneDrive as well as restore deleted files from OneDrive's Recycle Bin.
https://support.office.com/nl-nl/article/Bestanden-of-mappen-van-OneDrive-verwijderen-21fe345a-e488-4fa7-932b-f053c1bebe8a
10. OneDrive is in almost every licensing plan
OneDrive is included in every Office 365 & Microsoft 365 subscription. Also check out the license overview. Read all OneDrive blogs, here! Quick start.
Tagged: Manual, iOS, macOS, Microsoft, Microsoft 365, Microsoft SharePoint, Microsoft Windows, Sync, Access, Video