How to prevent users from deleting tasks of others in Microsoft Planner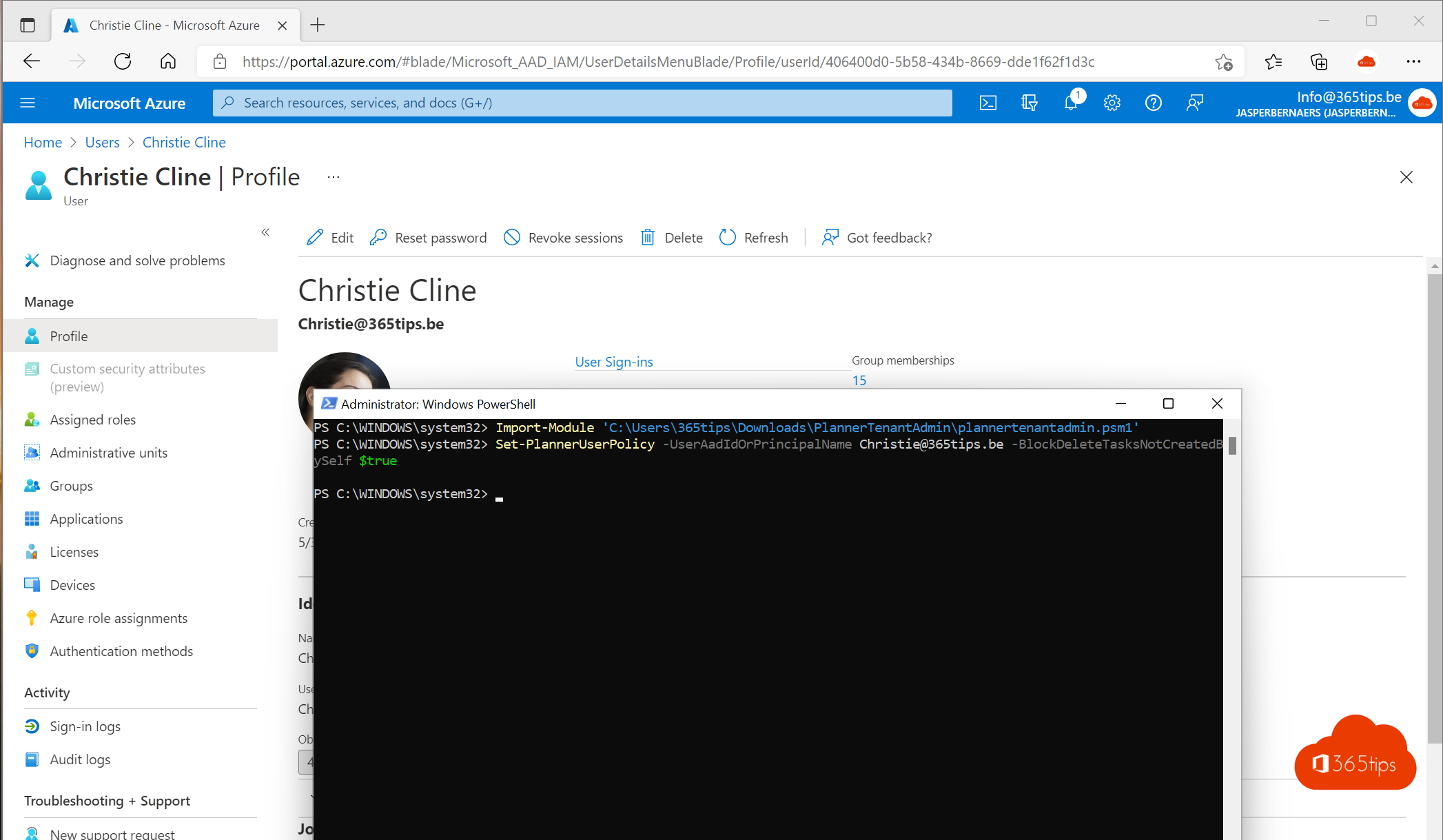 In education, people like to use Microsoft Planner to assign tasks to students. Using the default settings in Microsoft Office 365 it is possible to delete tasks created by the teacher.
Of course you don't want that. In this blog I will explain how you can prevent participants or recipients of tasks from being able to delete tasks created by someone else.
Open Powershell as administrator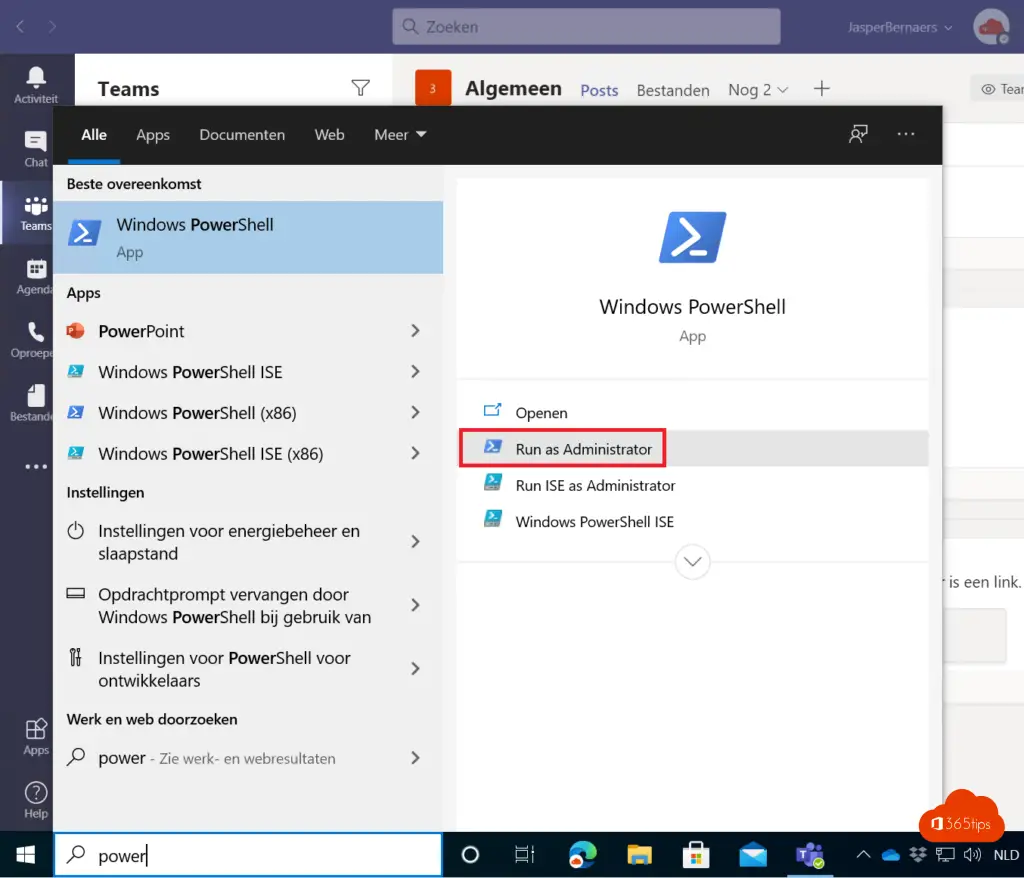 Install Microsoft's PowerShell module Teams
Run the following line in PowerShell:
Install-Module MicrosoftTeams
Connecting to PowerShell
Import-Module MicrosoftTeams
Set-ExecutionPolicy -ExecutionPolicy Unrestricted
Connect-MicrosoftTeams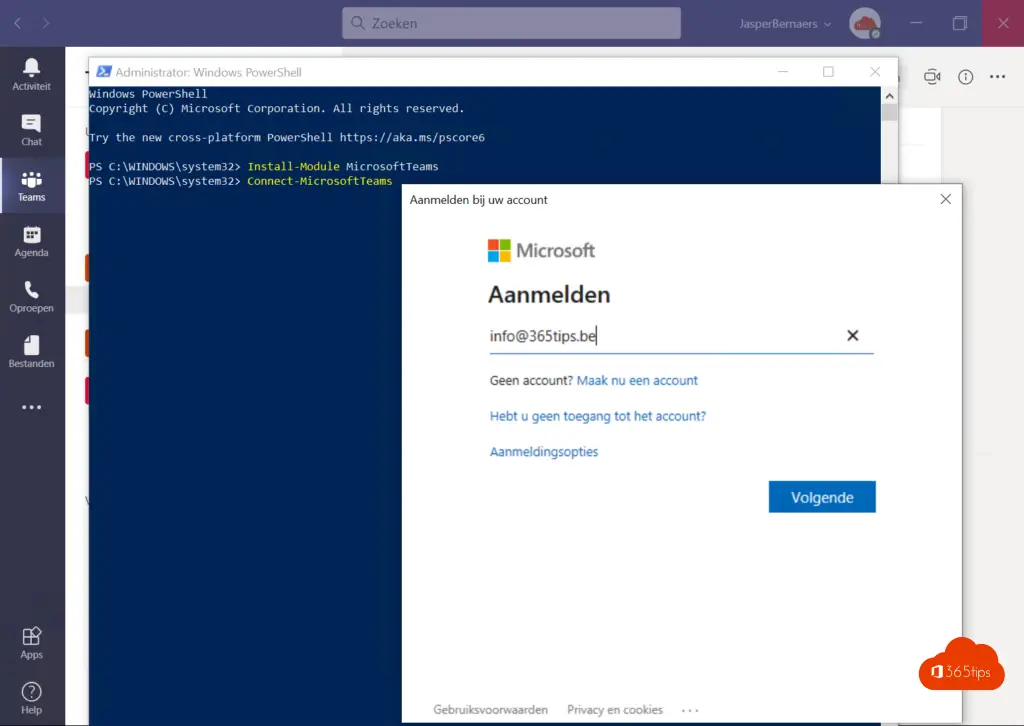 Enter the username and password of your Global Administrator or Microsoft Teams administrator.
Retrieve Microsoft Teams with PowerShell?
Get-Team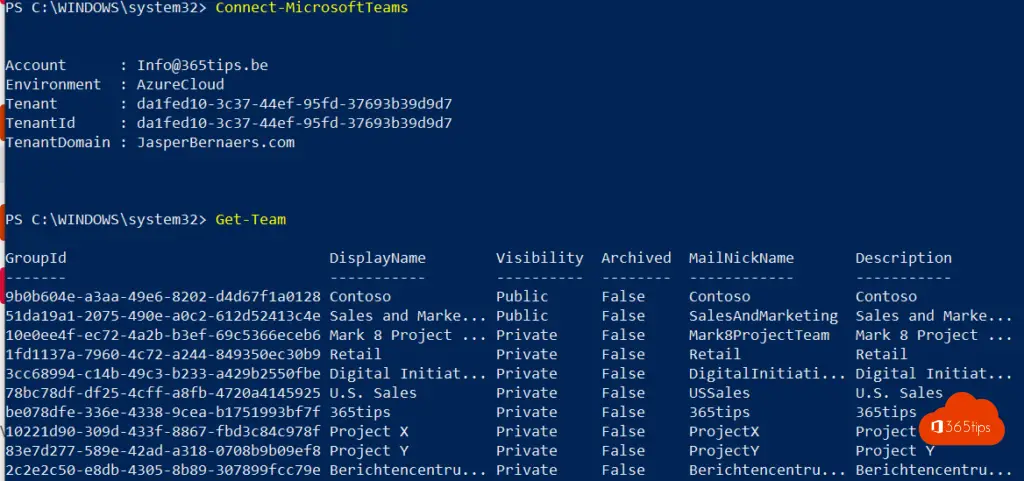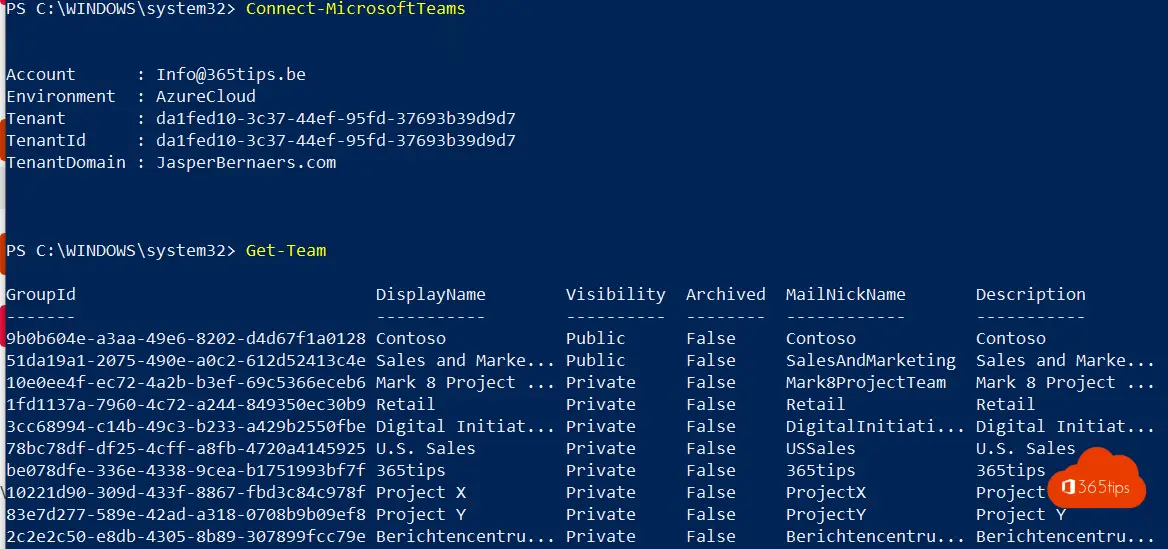 Command presets from Teams
Get-Command -Module MicrosoftTeams
Read a comprehensive Microsoft Teams Powershell explanation -> here.
Download Planner Tenant Admin Powershell Commands
Download the Planner Tenant Admin Powershell file and extract it to the folder of your choice.
Type the following to execute the PlannerTenantAdmin PowerShell script
This imports a module containing all the available cmdlets needed to adjust Planner settings. Choose the correct folder when retrieving the module.
Set-ExecutionPolicy -ExecutionPolicy Unrestricted -Scope Process

Import-Module 'C:yourlocationplannertenantadmin.psm1

Blocking a user from deleting tasks they have not created
Use the 'Set-PlannerUserPolicy' to block specific users from deleting tasks.
Set-PlannerUserPolicy -UserAadIdOrPrincipalName Christie@365tips.be -BlockDeleteTasksNotCreatedBySelf $true

Also read
These are the 10 success factors when setting up Microsoft Teams
How to activate weatherman mode or presenter mode in Microsoft Teams?
The best Microsoft Teams features: 27 tips to get started in 2022!
Tutorial: How to prevent new Microsoft Teams from being created?