🌦️ How to activate the weatherman mode in Teams? [Presenter mode] ☀️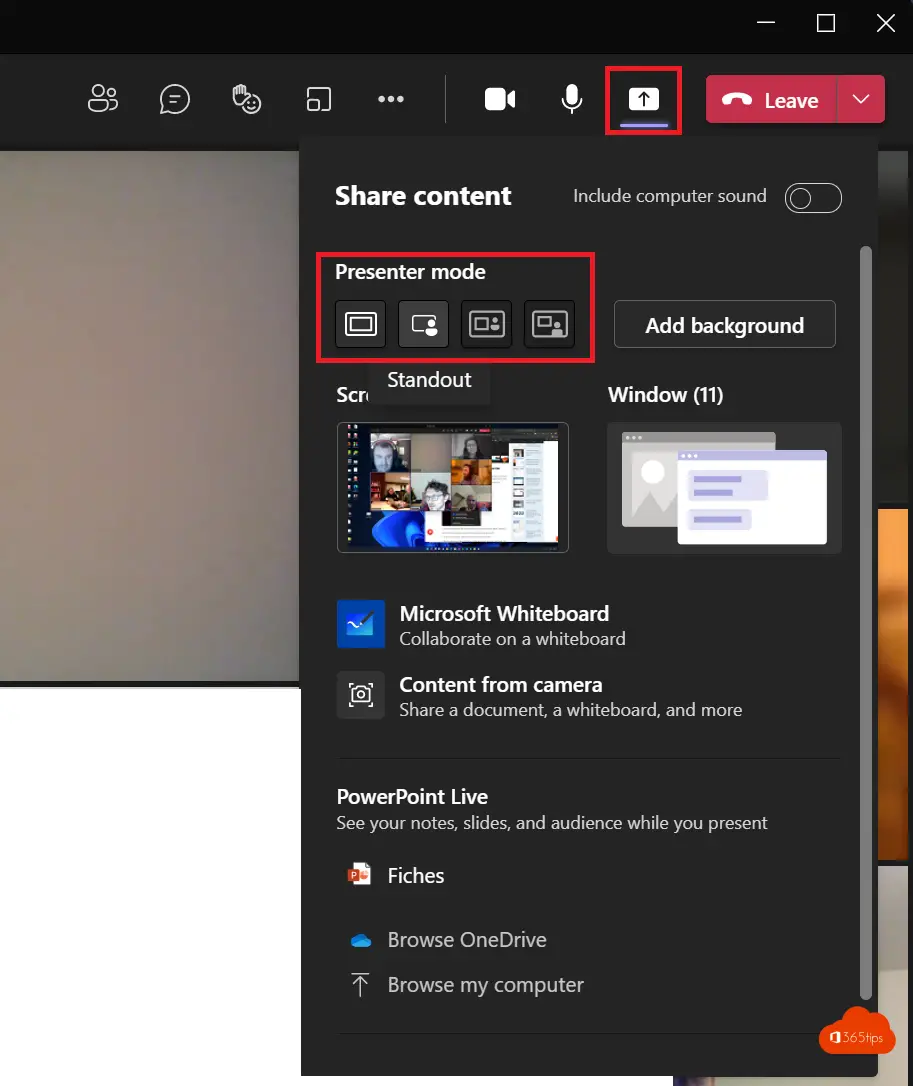 Meeting participants are usually more focused and have a better experience when they see a presenter during a presentation.
An interactive presenter helps to engage the target audience more when giving sessions, lessons, seminars or demos.
As in the classroom, it is more comfortable for the students to see the board and the teacher as in the physical world, next to or in front of the board.
In this blog I will explain how you can activate this presenter mode before or during a Teams meeting.
How do I activate presenter mode in Microsoft Teams?
After your meeting has started, select Share content in the top right corner of Teams.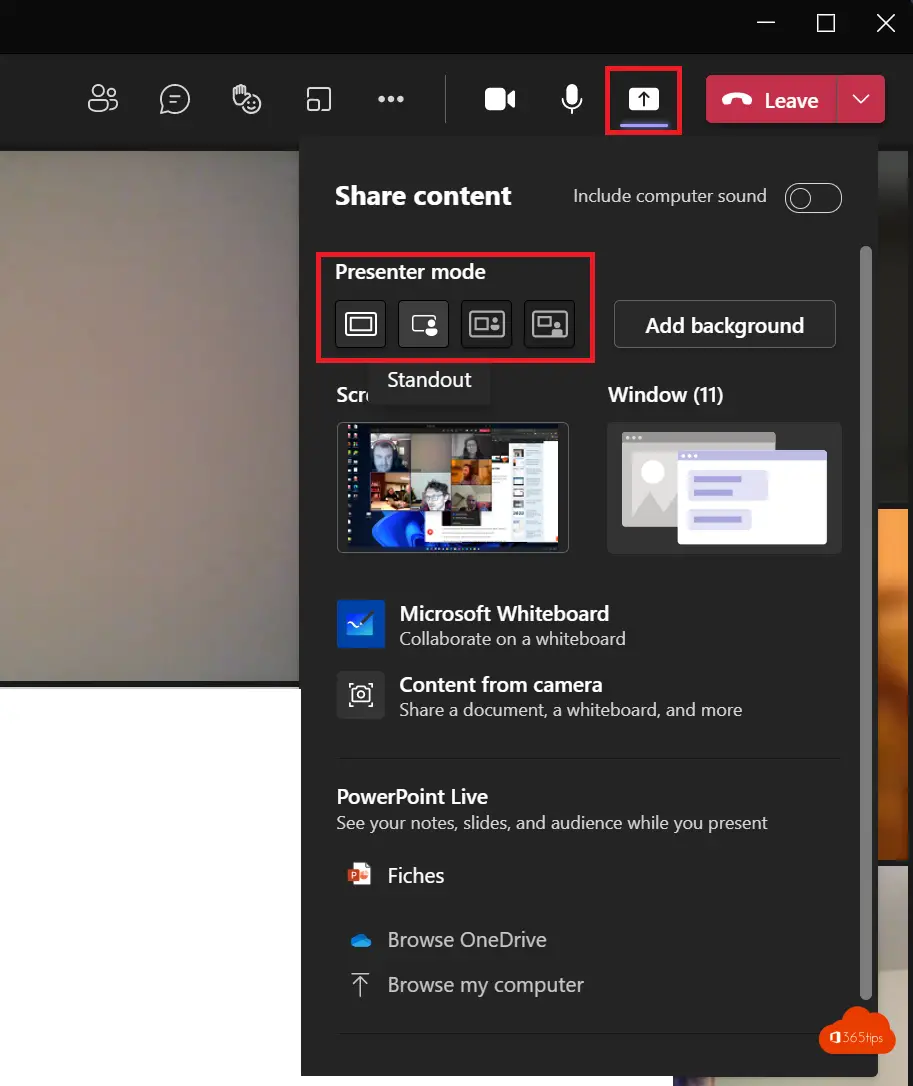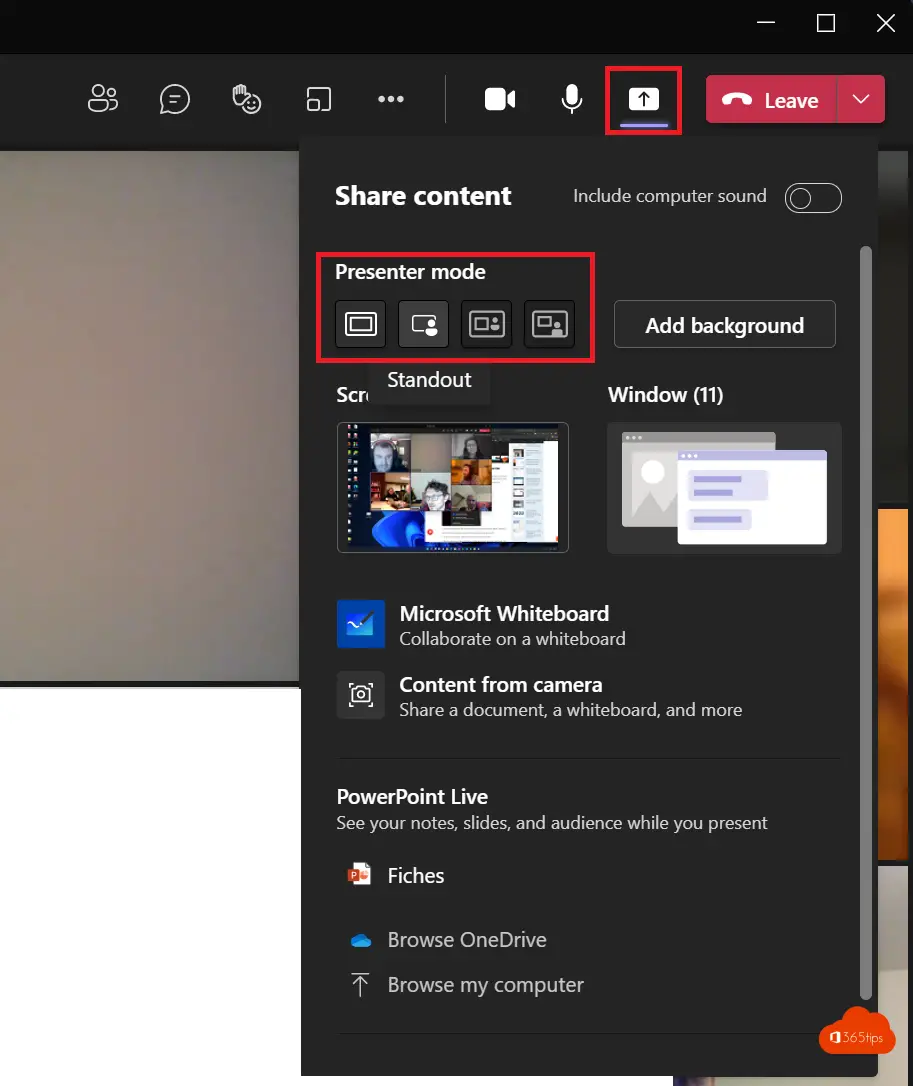 2. Under Presentation Mode, select the desired mode. Also make sure that your camera is switched on.
Select customise and choose a background image before starting the presentation.
3. To start your presentation, choose a screen or window on your PC or device.
4. When your presentation starts, the Presenter Toolbar appears briefly at the top of your screen. The toolbar allows you to change presentation modes, give control to another person and record computer sound.
5. Press the 2nd button to activate Presenter mode.
How can you activate the weatherman mode without closing the meeting?
You can change the presentation mode without closing the meeting.
Presenter view - video explanation by Kevin
Kevin presented this new functionality in a YouTube video. Watch it below.
Also read
The best way to share a powerpoint presentation in Microsoft Teams!
How to share files in Microsoft Office 365 and Teams - 8 scenarios
Download and install Google Meet on your Windows computer
How to share computer sound in Teams on a Macbook or iMac
These are the 10 success factors when setting up Microsoft Teams
How to download and install Windows 11