How to listen to Spotify through any web browser on Mac and Windows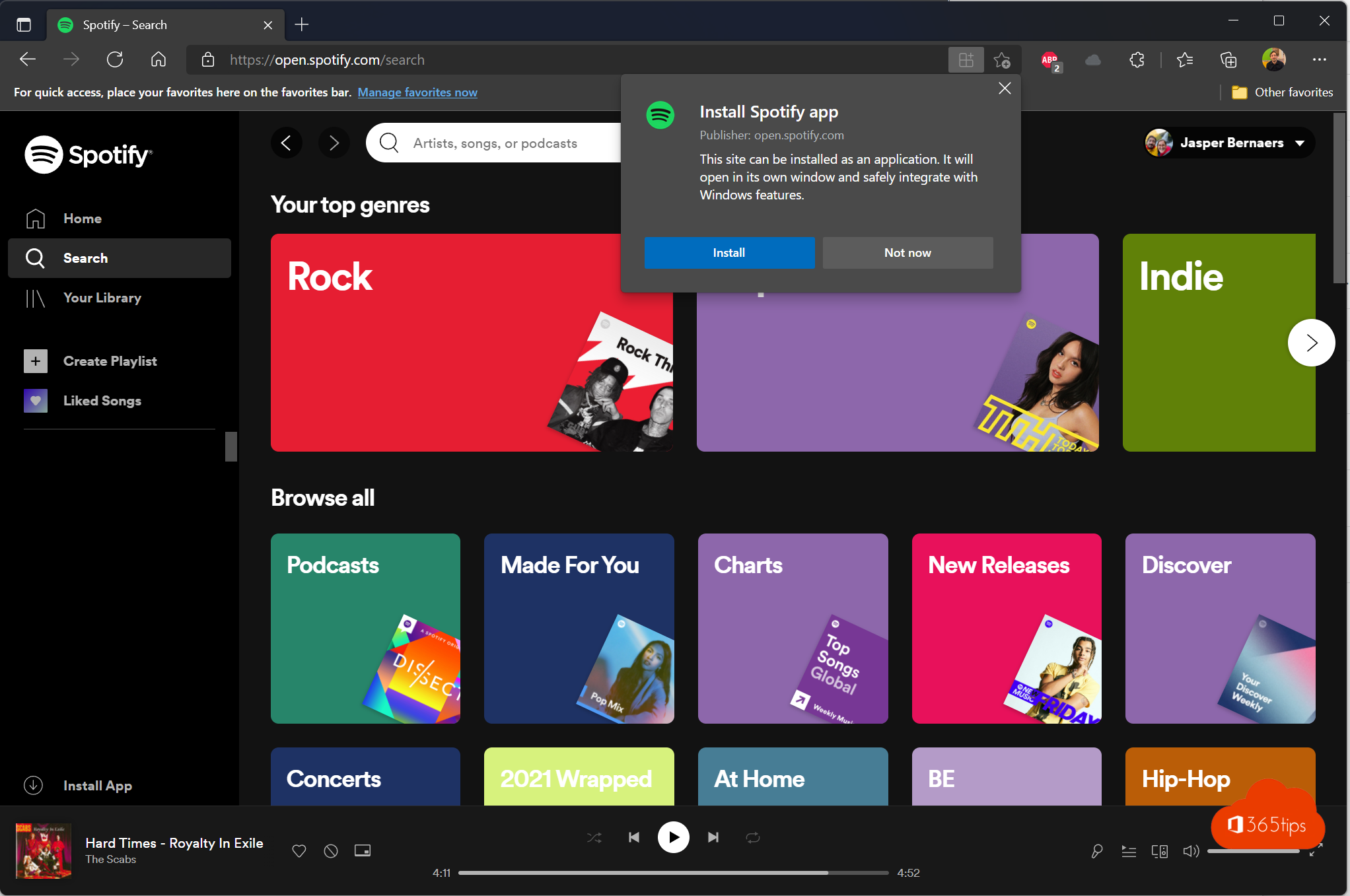 What is Spotify?
Spotify is a digital music service that gives users access to millions of songs by various artists. It allows users to stream music over Internet connections, so they always have access to their favorite music no matter where they are. Spotify also offers playlists and music discovery features tailored to users' music preferences. The service is available for a variety of platforms, including computers, smartphones and tablets. Users can use Spotify for free with advertising, or they can take out a premium subscription to stream ad-free music and use additional features.
Listening to Spotify through a web browser
Spotify is the one of the most widely used digital service to listen to music and podcasts over the Internet. In the free version of Spotify, all songs available can be played with advertisements between the music tracks. In Spotify's premium offering, there are several additional features such as: music downloading, without ads and song skipping possible.
There used to be an application for every application or service that you could install on your computer. Nowadays, people like to use applications in the web browser to avoid installing software that will unnecessarily clutter and slow down your computer.
Spotify has a nice web interface that is user-friendly and intuitive to use. For this, you can use Microsoft Edge, Google Chrome, Safari, Firefox, Opera or another browser of your own choosing.
How to access Spotify through the web browser?
You can access the web version of Spotify at open.spotify.com.
In a first overview, you can see at the top which playlists have been played most recently.
Search for music in Spotify online via the web browser
From the left side you can search for any type of music, podcasts, artist or music genre. Press the search bar at the top and search for your favorite artist.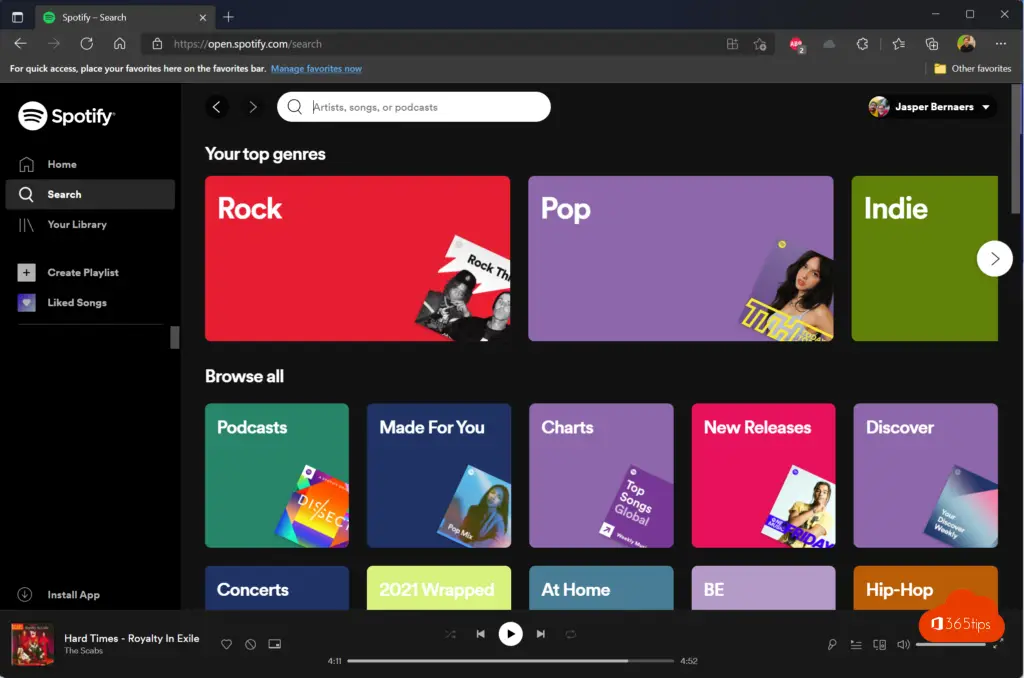 Install Spotify as a progressive web app (PWA)?
You can install Spotify as a progressive web app (PWA). This gives the advantage of always having an up-to-date application in a web browser with a more stable and better user experience.
Manual: Progressive web app manual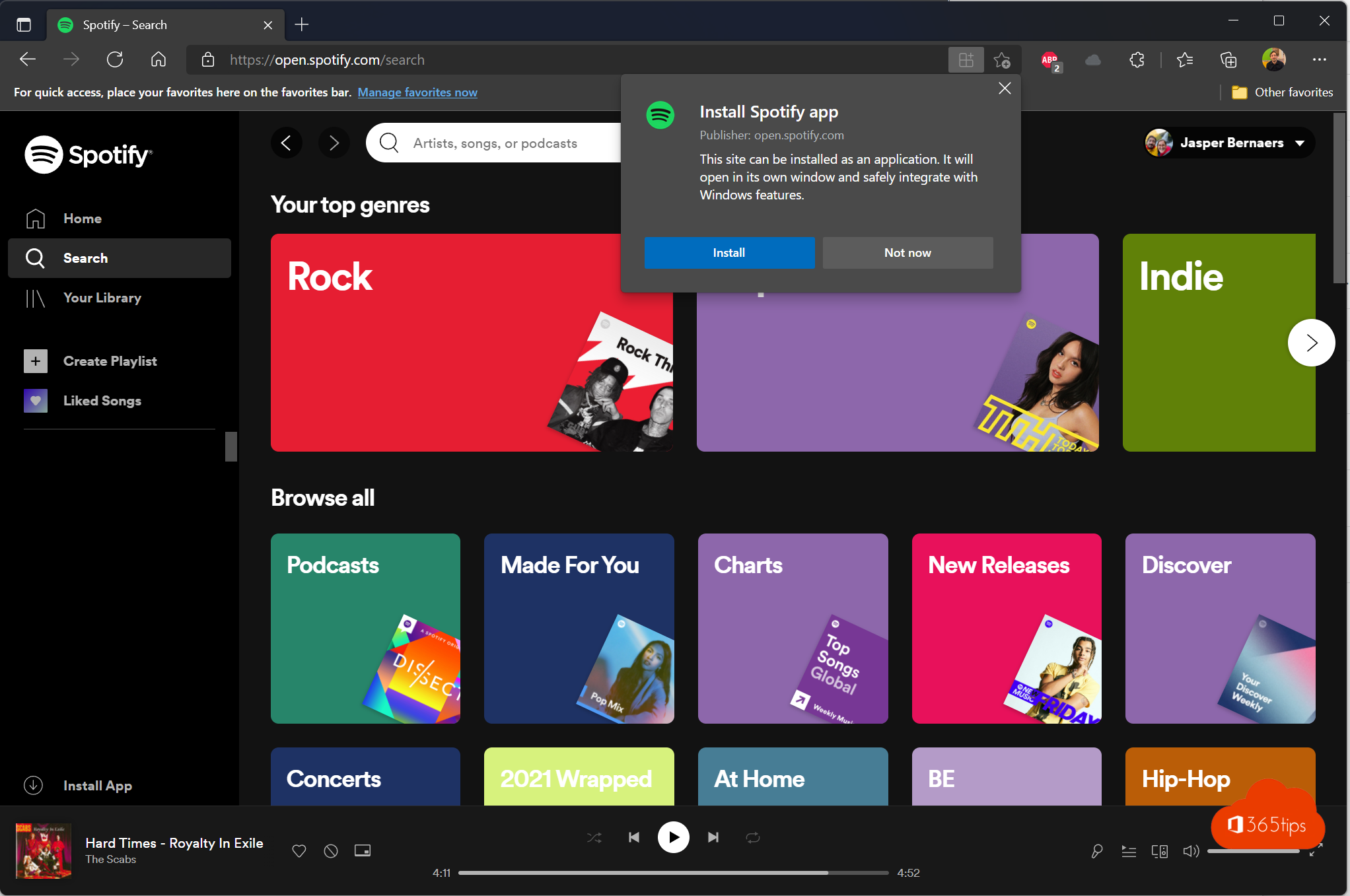 Create a spotify account?
Browse to: https://www.spotify.com/signup to create a (free or premium) spotify account.
Change user name from Spotify?
The URL below allows you to easily change your Spotify username.
https://support.spotify.com/us/article/username-and-display-name/
How to download Spotify for PC, Mac, iOS or Android?
Spotify can be downloaded for Windows at this link: https://www.spotify.com/eg-en/download/windows/
MacOS: Download for Mac - Spotify
iOS: Spotify New Music and Podcasts on the App Store (apple.com)
Android: Spotify - Music and podcasts - Apps on Google Play
Also read
How to activate weatherman mode in Microsoft Teams?
How to play back a recording of a MicrosoftTeams meeting in an accelerated manner ? 🚀🕒
The best Microsoft Teams features: 27 tips to get started in 2022!
Tagged: Manual