🚫 How to block or enable Channel meetings in Microsoft Teams?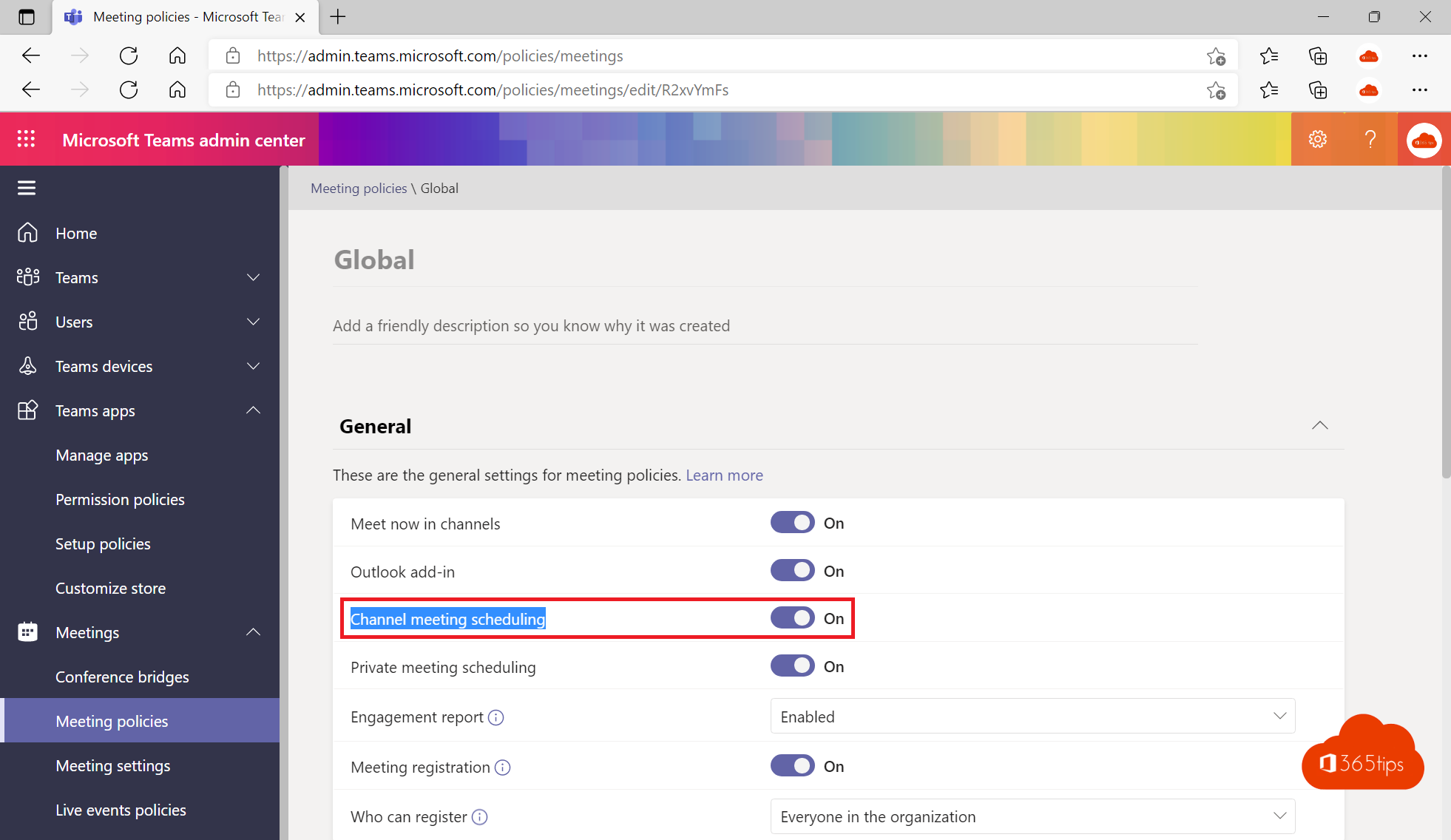 Channel meetings are meetings that you can schedule in a channel. These meetings are more deeply integrated into Microsoft Teams and therefore offer better visual suggestions as you work more with Microsoft Teams as an organization.
In this blog, I explain how to activate or block Channel meetings within your organization.
Manage meeting policies in Microsoft Teams
Navigate to: Edit meeting policies - Microsoft Teams admin center to edit meeting policies.
Global (Org-wide default) is a default set of policies that is present in every tenant present.
Activate channel meeting creation in Microsoft Teams
Are you getting this error message, "you don't have permissions to create channel meetings"?
Then Microsoft Teams channel meeting is blocked by an administrator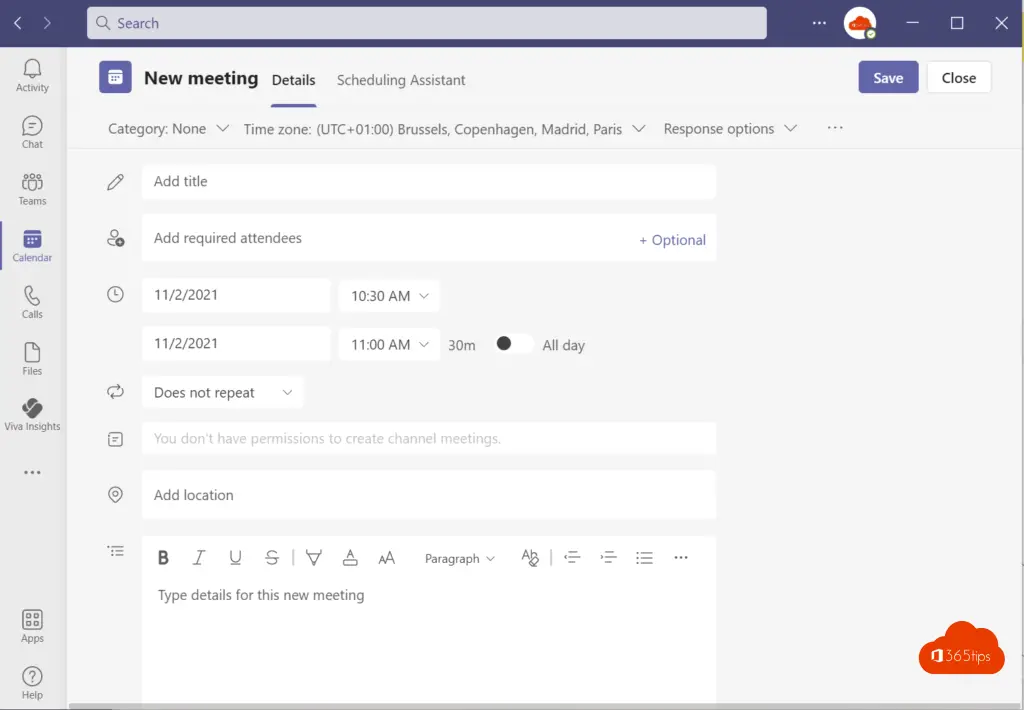 This option is disabled and must be enabled.
If you do not have rights to create a channel meeting it is because a global policy is active. Or the user has been placed in a policy.
Under the tab: meeting policies is the option: "Channel meeting scheduling" -> this option must be enabled if you wish to hold channel meetings.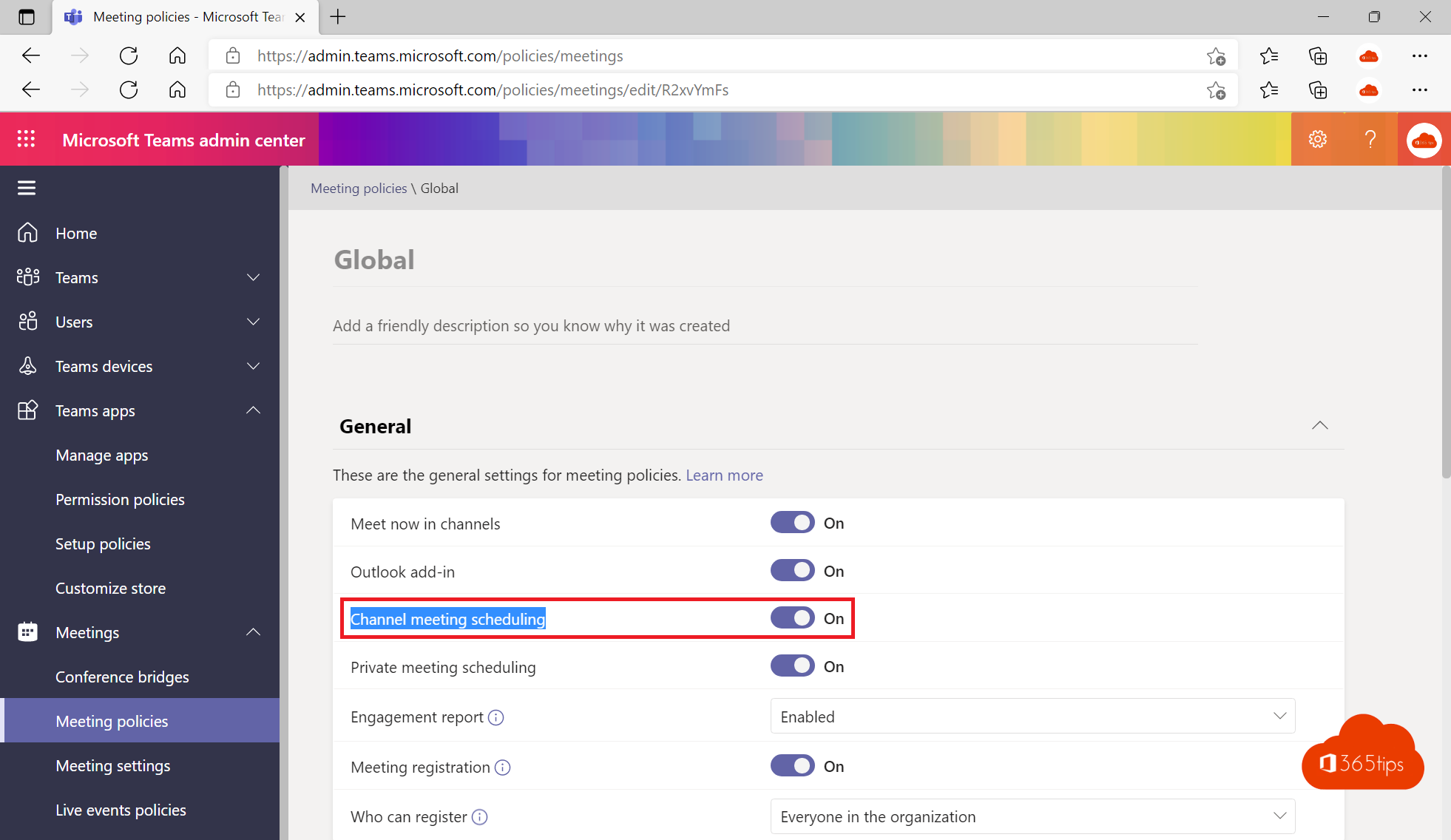 Also read
100+ Cool Microsoft Teams backgrounds
How to download and install Windows 11? Instructions, tips & tricks!
Tutorial: How to record a Microsoft teams conversation.
Tutorial: Microsoft Teams breakout rooms
These are the 10 success factors when setting up Microsoft Teams
Tagged: Manual, Microsoft 365, Microsoft Teams manual, Microsoft Windows, Collaborate with Microsoft Teams,Tenant