Automatically turn every meeting into a Microsoft Teams meeting!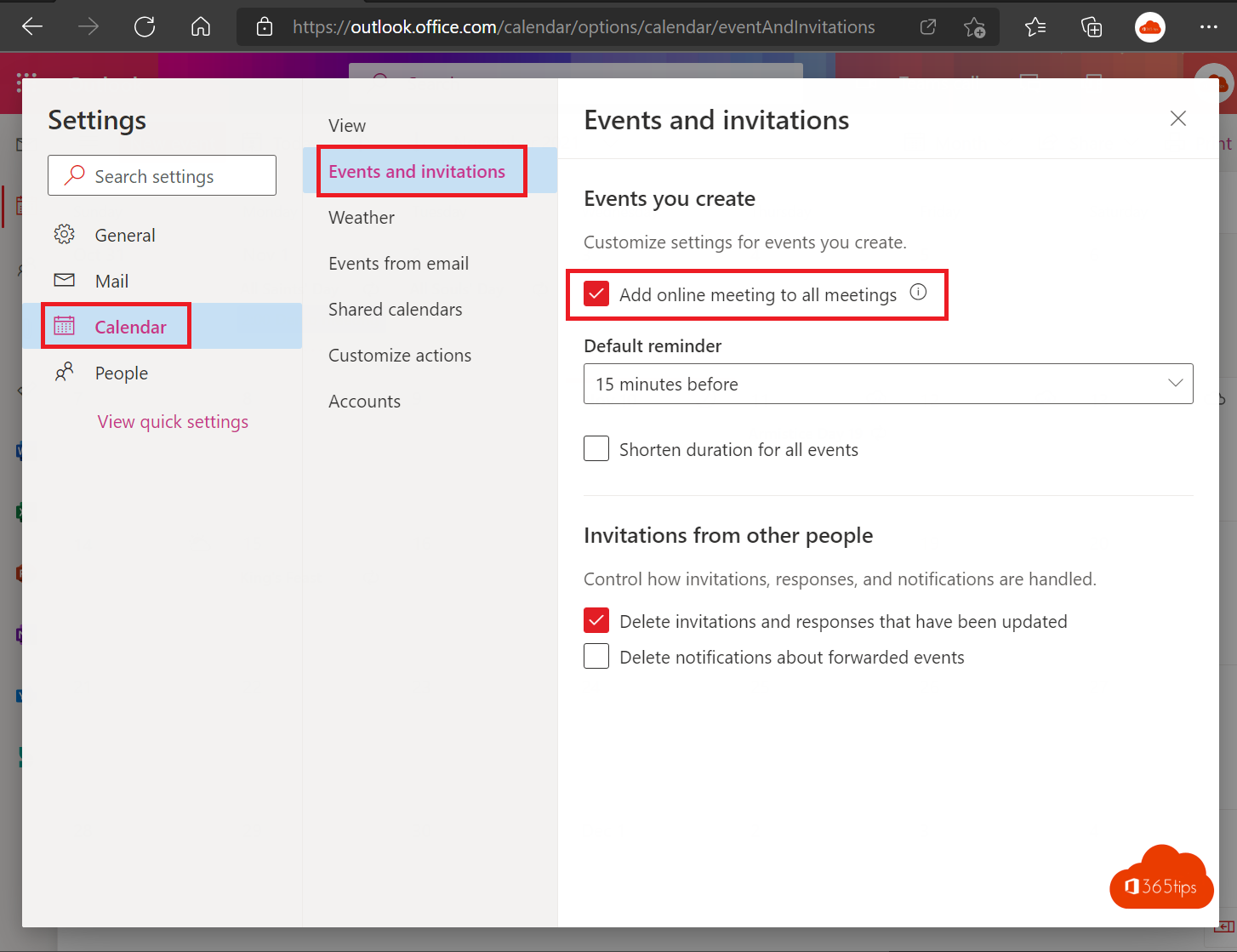 Do you also sometimes get a meeting request without a Microsoft Teams or Skype for business link?
Through these steps, you can ensure that you don't make this mistake in the meantime.
All new invitations will automatically have a link to call in Microsoft Teams.
See also: Add a "Chat with me at Teams" link to your email signature
Open Outlook Online and select -> all Microsoft Outlook settings
Open Microsoft Outlook online via https://portal.office.com
Press Settings at top left - Display All Outlook Settings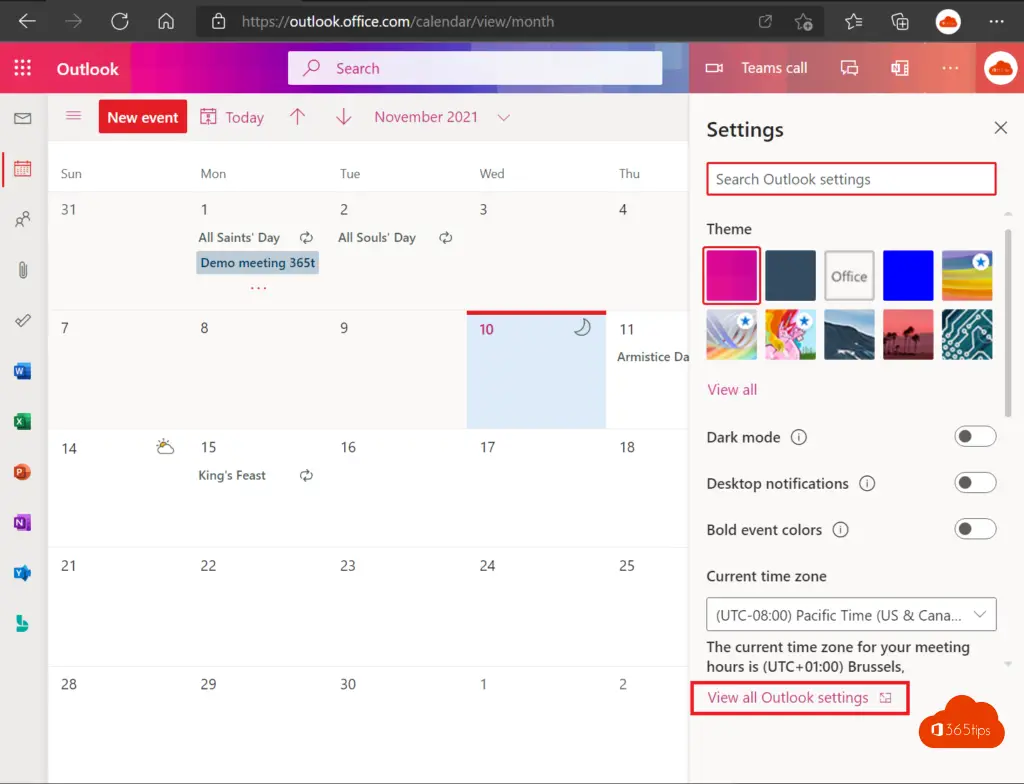 Add a online meeting to all meetings
Under 'events and invitations -> Add online meeting to each meeting, select 'events and invitations'.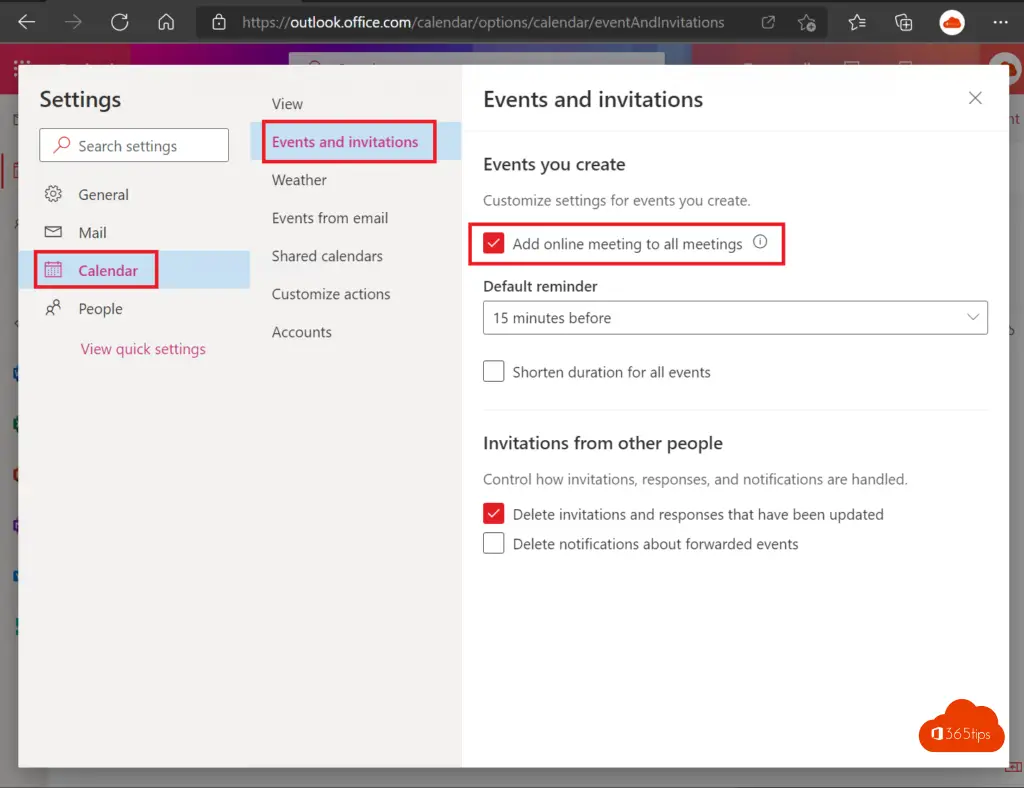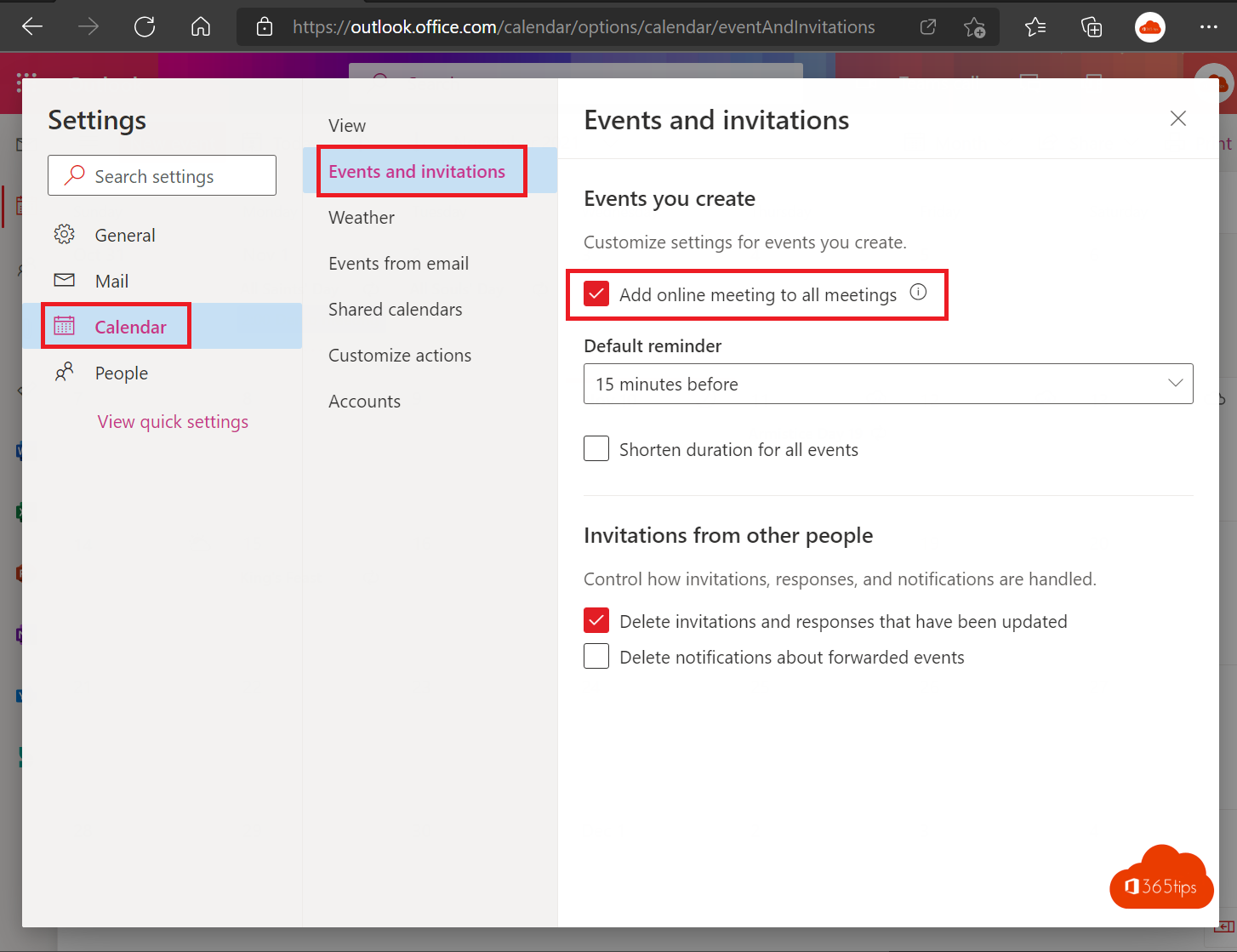 That's it! From now on, every meeting is a Teams meeting!
Other helpful tips?
In 15 steps to a digital workplace with Microsoft 365 E3 or E5
Send large files securely with OneDrive
Tutorial: Calling with Microsoft Teams - Telephony - Calling
Your own Office 365 environment for 4,20€ per month
15 useful Microsoft Teams tips and tricks!
File request or filerequest with OneDrive for Business
About the author
Tagged: Manual, Microsoft 365, Microsoft Office 365, Microsoft Teams manual, Collaborate with Microsoft Teams, Meeting