How do you automatically turn every meeting into a Microsoft Teams meeting?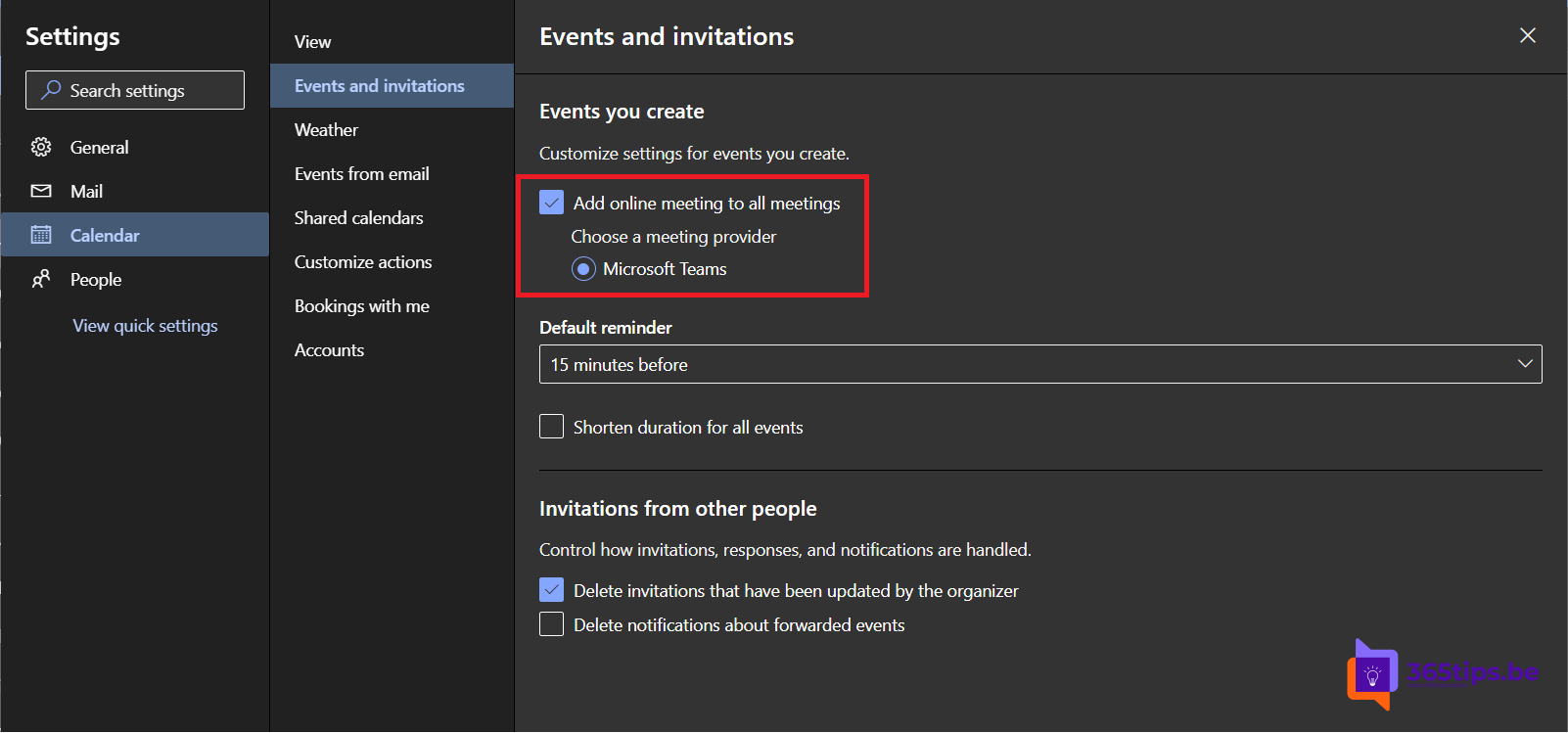 In today's digital world, efficiency and seamless communication are crucial to productivity and success. Thanks to constant technological advances, there is a plethora of tools and platforms that help us work more effectively, such as Microsoft Teams. If you've ever struggled with organizing a virtual meeting and getting everyone on the same page at the same time, this is the blog for you! In this post, we'll take a closer look at how to automatically turn every meeting into a Microsoft Teams meeting. We will discuss step by step the processes, tricks and tips that will take your meetings to the next level. So sit back, relax and let the magic of automation guide you through your next meeting!
So: Do you sometimes get a meeting request without a Microsoft Teams or Skype for business link attached? -> Through these steps you can make sure that you don't make this mistake. All new invitations will automatically have a link to call in Microsoft Teams.
See also: Add a "Chat with me at Teams" link to your email signature
Open Outlook Online and select -> all Microsoft Outlook settings
Open Microsoft Outlook online via https://portal.office.com
Press Settings at top left - Display All Outlook Settings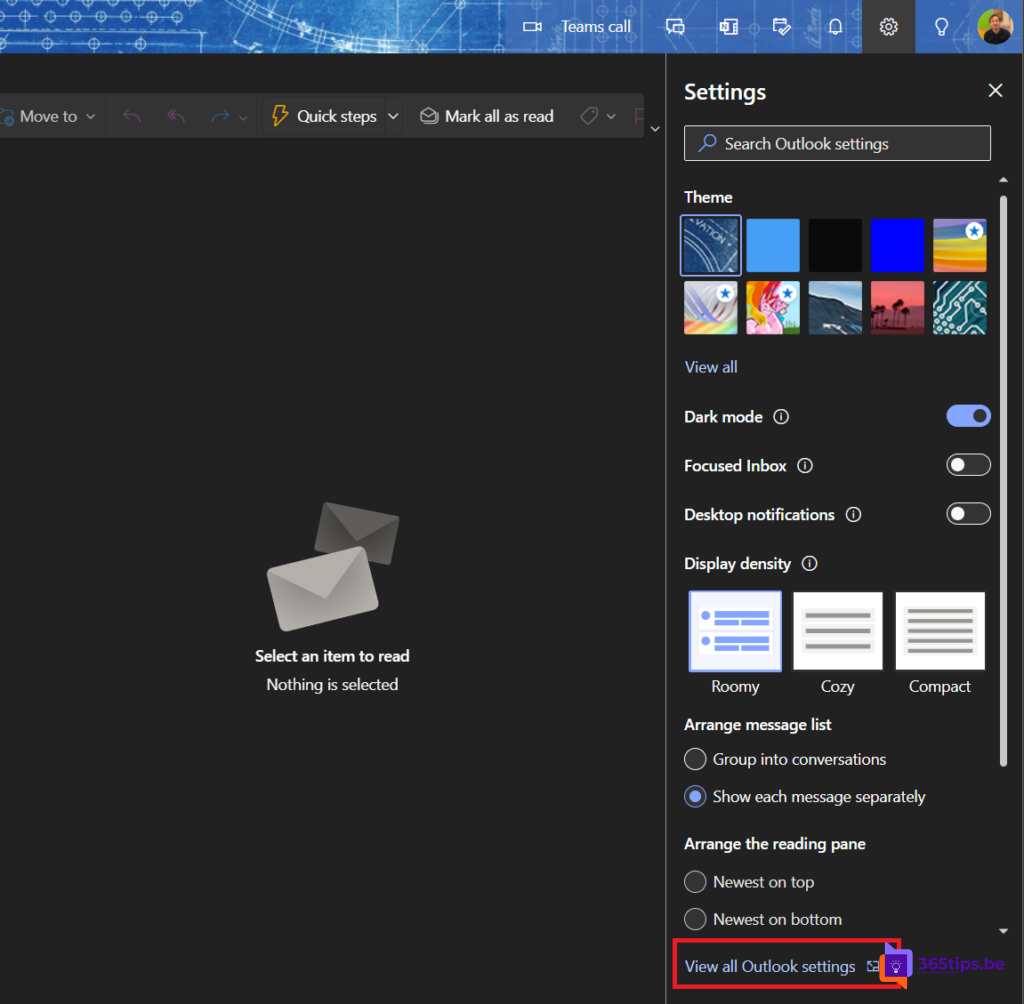 Add a online meeting to all meetings
Under 'events and invitations -> Add online meeting to each meeting, select 'events and invitations'.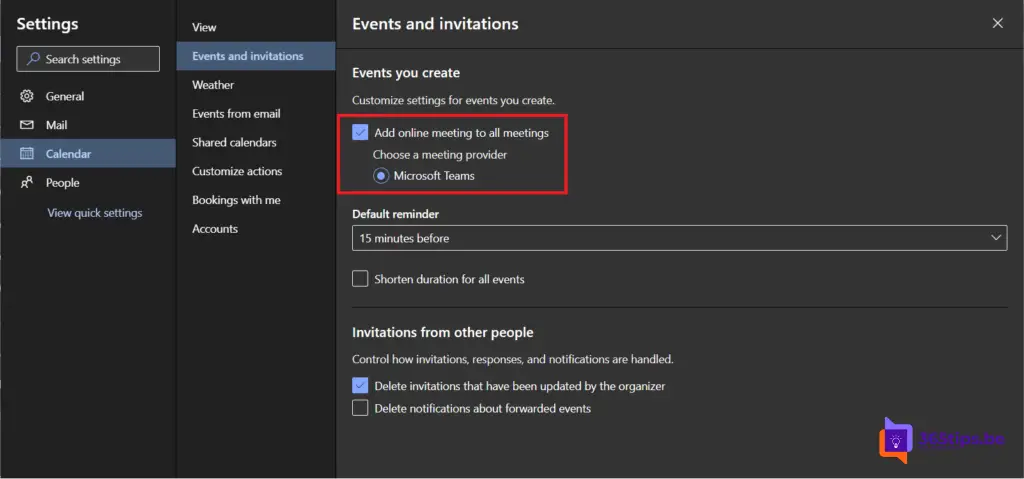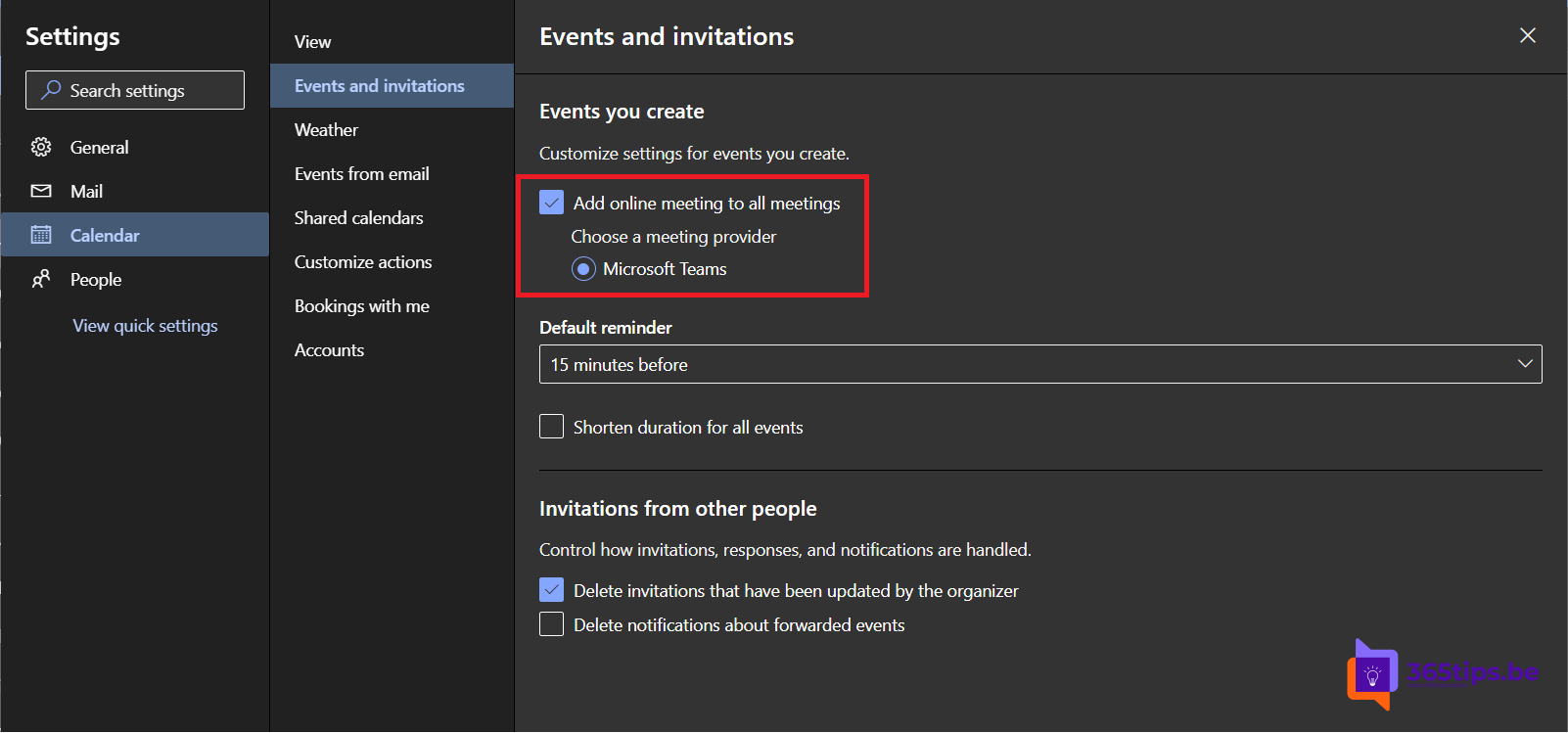 That is! From now on, every meeting is automatically also a Teams meeting!
In 15 steps to a digital workplace with Microsoft 365 E3 or E5
Send large files securely with OneDrive
Tutorial: Calling with Microsoft Teams - Telephony - Calling
Your own Office 365 environment for 4,20€ per month
15 useful Microsoft Teams tips and tricks!
File request or filerequest with OneDrive for Business
Tagged: Manual, Microsoft 365, Microsoft Office 365, Microsoft Teams manual, Collaborate with Microsoft Teams, Meeting