🖥️ These are the 5 main reasons to get started with Microsoft Teams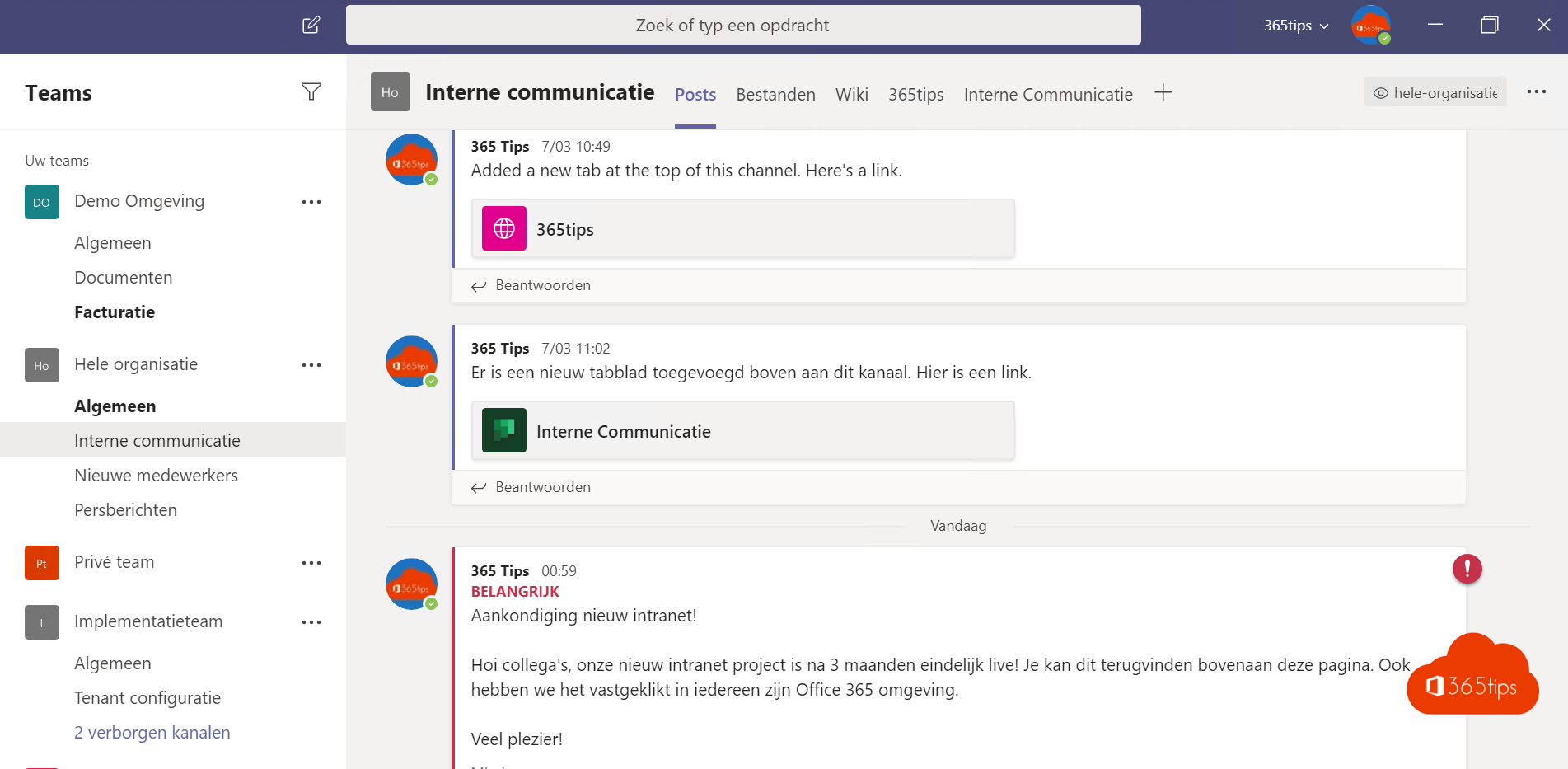 In this blog, you can find the 5 main reasons to get started with Microsoft Teams .
Microsoft Teams is a solution that brings together all of Microsoft's technologies. Highly recommended for better collaboration around documents, meetings, etc. With Microsoft Teams you can chat and hold meetings over the Internet.
Microsoft Teams is a simple program that anyone can easily use. Teams replaces the full suite around document management, communication, chatting, Calling with video. You can maximize Microsoft Teams by putting a lot of information in it.
1. Calling & chat in Microsoft Teams
Communicate with everyone inside and outside your organization.
Audio calls can be made over the Internet as well as phone lines can be integrated so you can make incoming and outgoing calls with a landline number.
The added value is that you have a telephone system in the cloud. With call groups that other colleagues can also be part of.
Microsoft Teams is a central hub where multiple solutions come together. - This is much loved by its users.
Create one team for the entire organization, in which everyone who comes into your organization will automatically participate thanks to an organization-wide Team.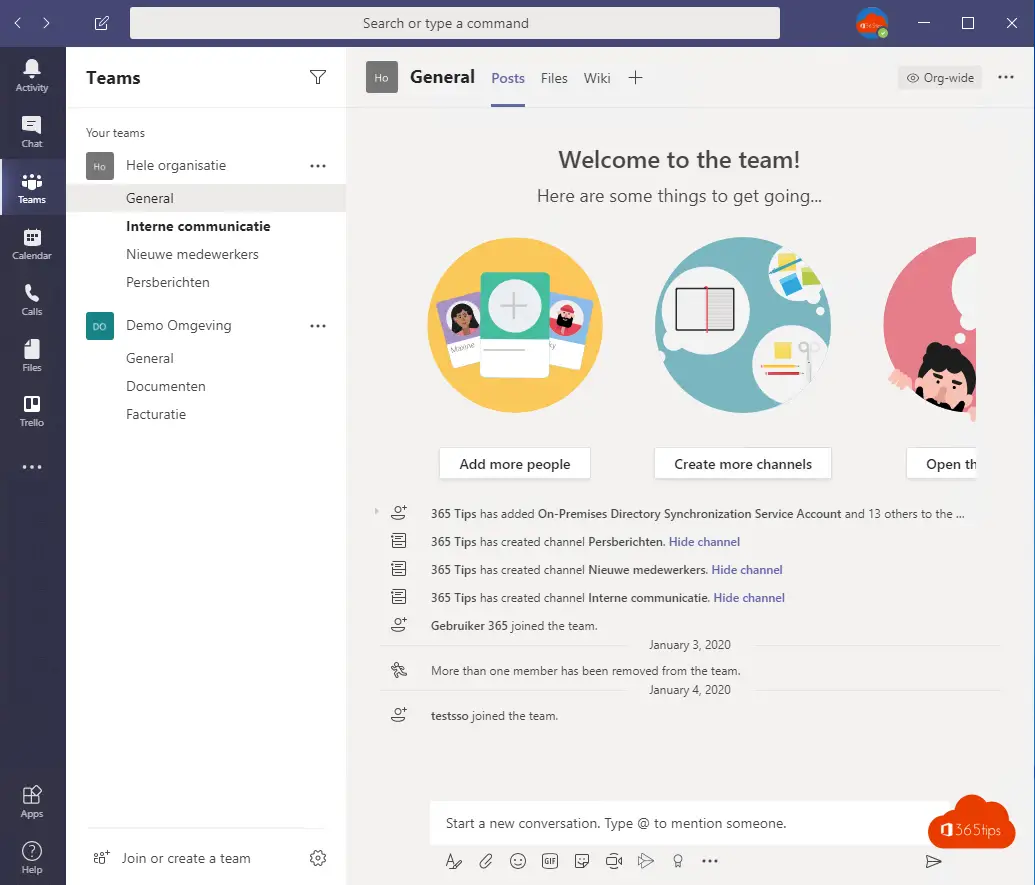 2. Meetings and document processing in Microsoft Teams
During online meetings, you can take minutes. These minutes are visible to everyone. It is also convenient to place minutes in OneNote so you can easily find them later.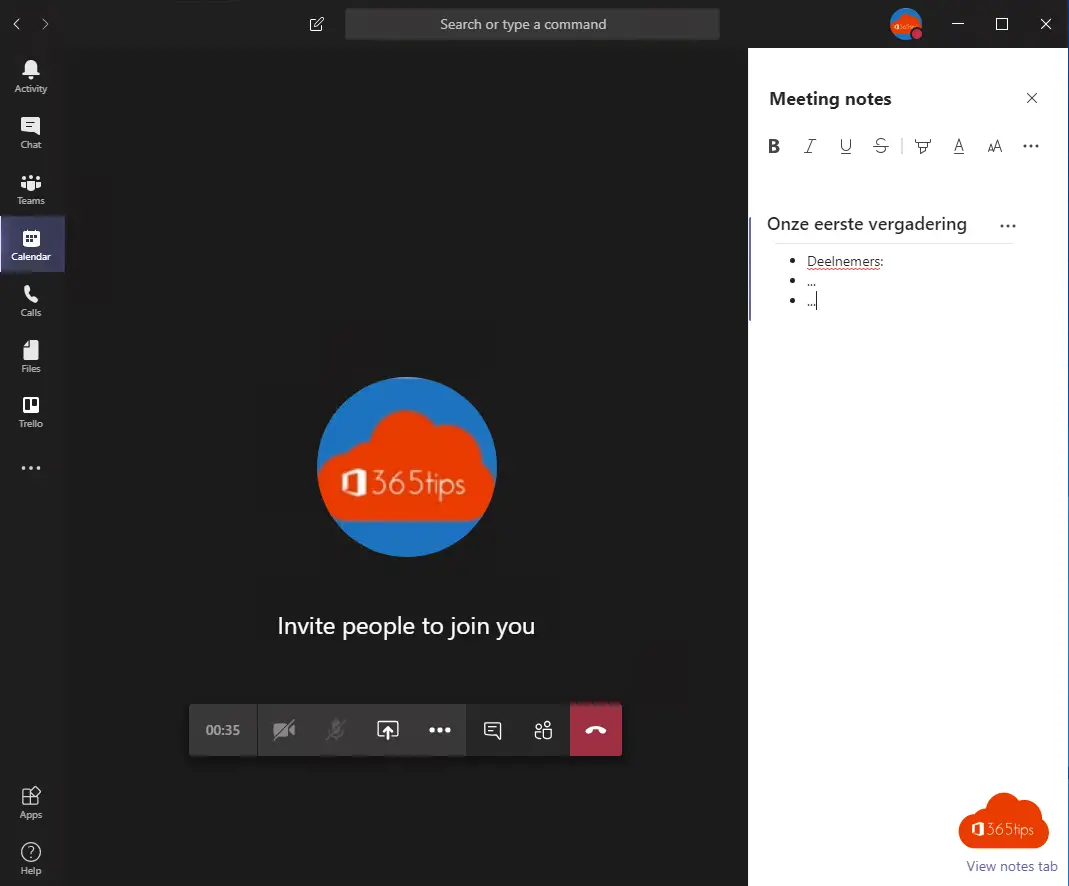 Screen easy sharing or sharing a presentation can be done with Microsoft Teams.
3. reduce email traffic in Microsoft Teams
Fewer emails. Automate recurring tasks with PowerAutomate.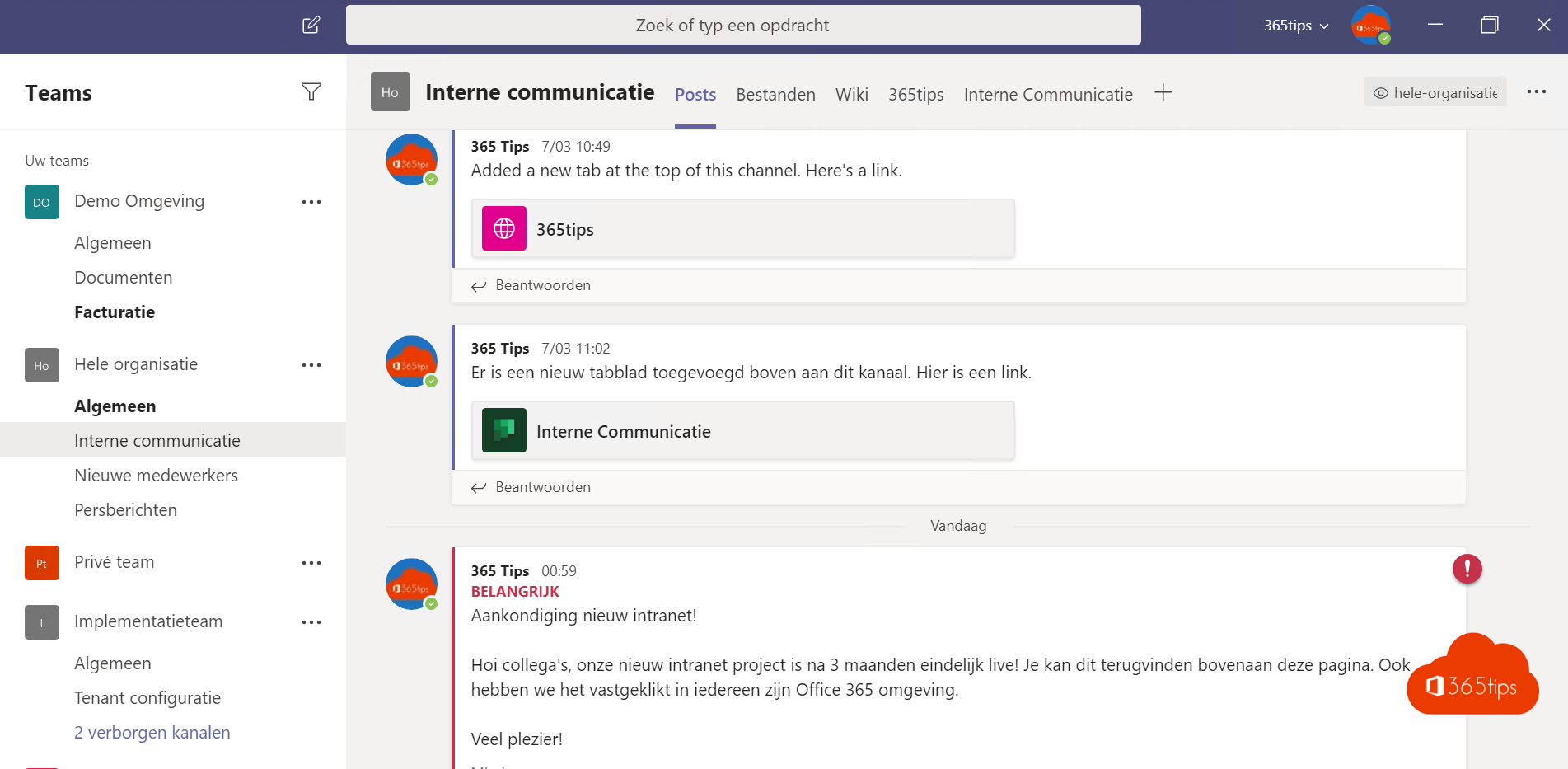 Have all your attachments automatically saved to OneDrive.
4. Improved communication and collaboration thanks to a single platform in Microsoft Teams
Press releases, internal communications, intranet. Every platform fits into Teams!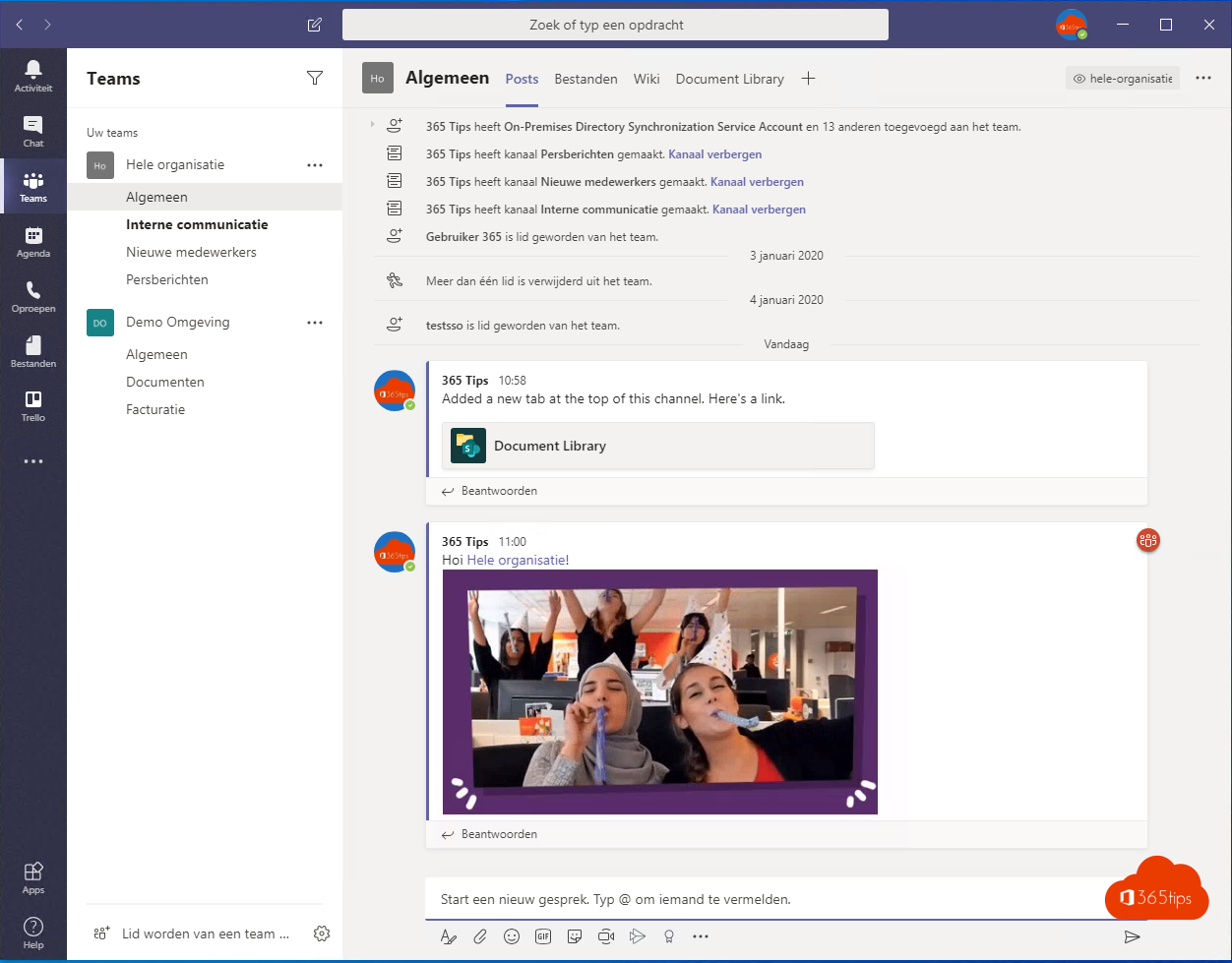 5. Stay informed anywhere, anytime thanks to Microsoft's many features Teams
Work with tasks, notes & todo's. Fewer emails, more overview.
Invite external people to collaborate.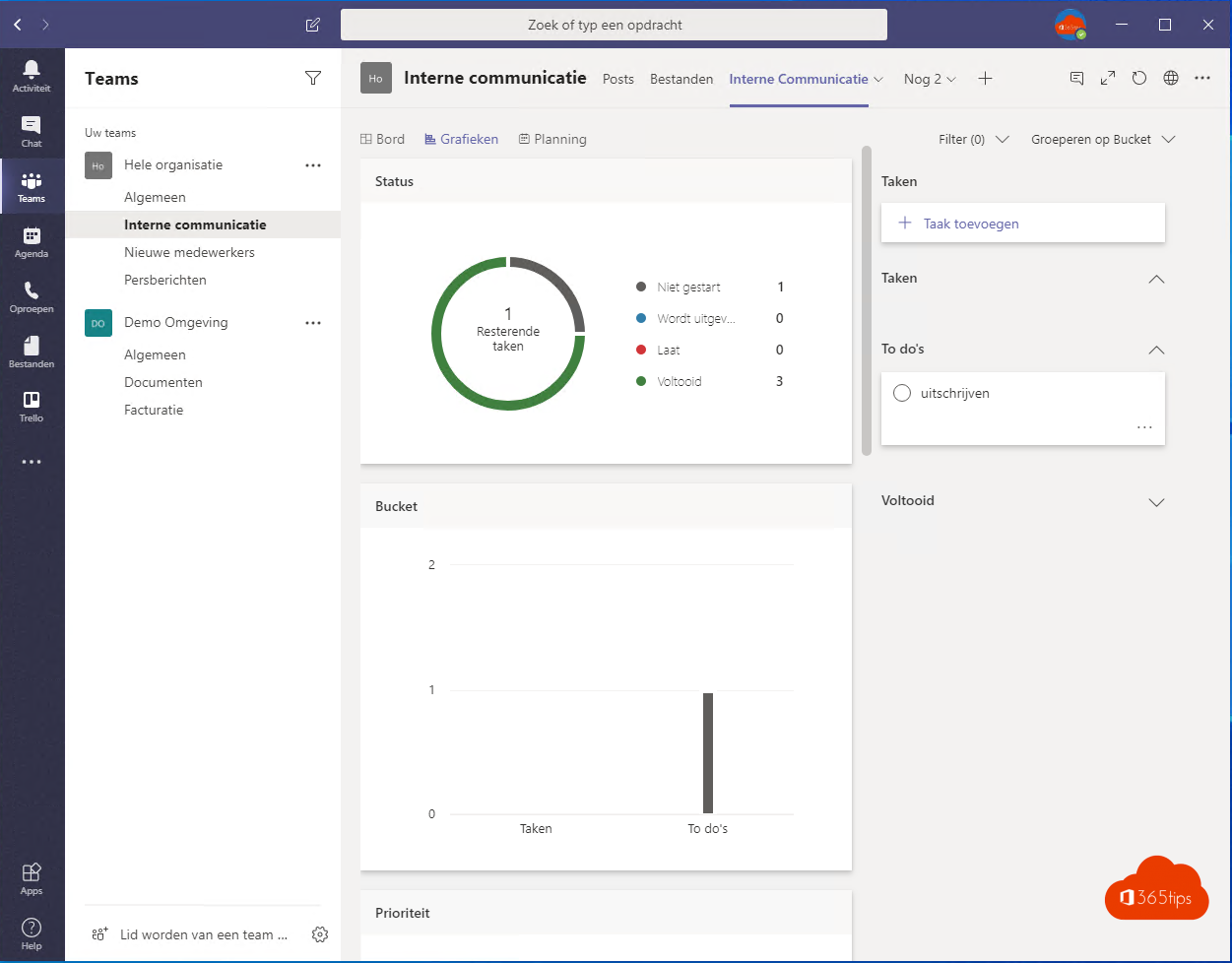 All other tips & tricks via blog posts on Microsoft teams can be found here .
About the author
Tagged: participate, E-Mail, Manual, Microsoft, Microsoft 365, Microsoft Teams manual, OneNote, productivity, Meeting