Working in multiple windows with Microsoft Teams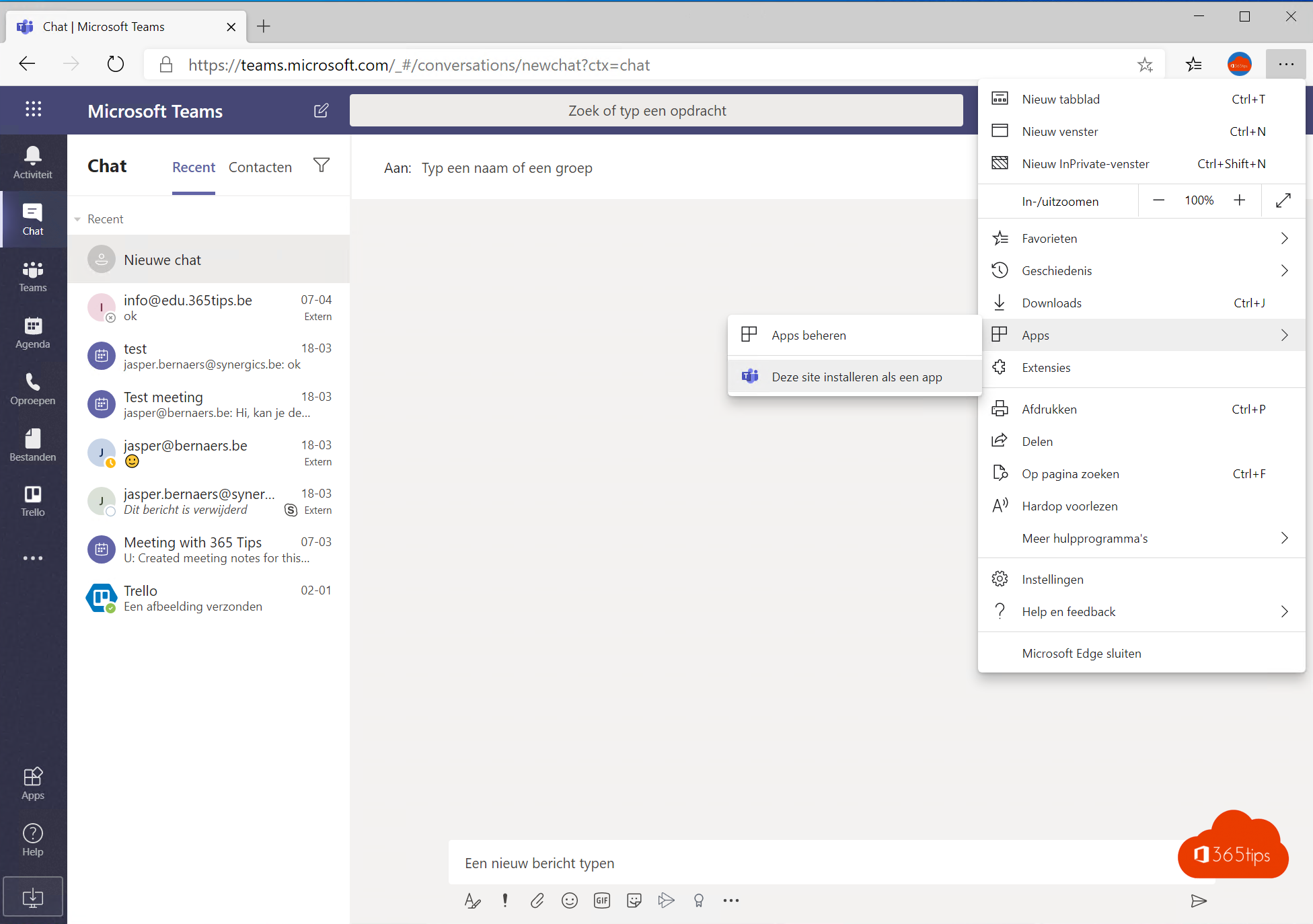 In the past it was not possible to work in multiple windows in Microsoft Teams. Since the summer of 2020, this possibility has been built into the Teams program .
From August 2020, it will be possible to activate the new meeting experience via this blog. this activation automatically resolves several windows: new teams meeting-experience-enable-for together mode
Announcement of roadmap April 2020
Browser vs Microsoft Teams application
First, you can put your browser next to your application.
Open your Microsoft Teams application on Windows 10
Open your Edge browser (or other) and put this window next to your other window.
From now on you will see 2 of the same teams open. Open your chat on the left and your meeting on the right.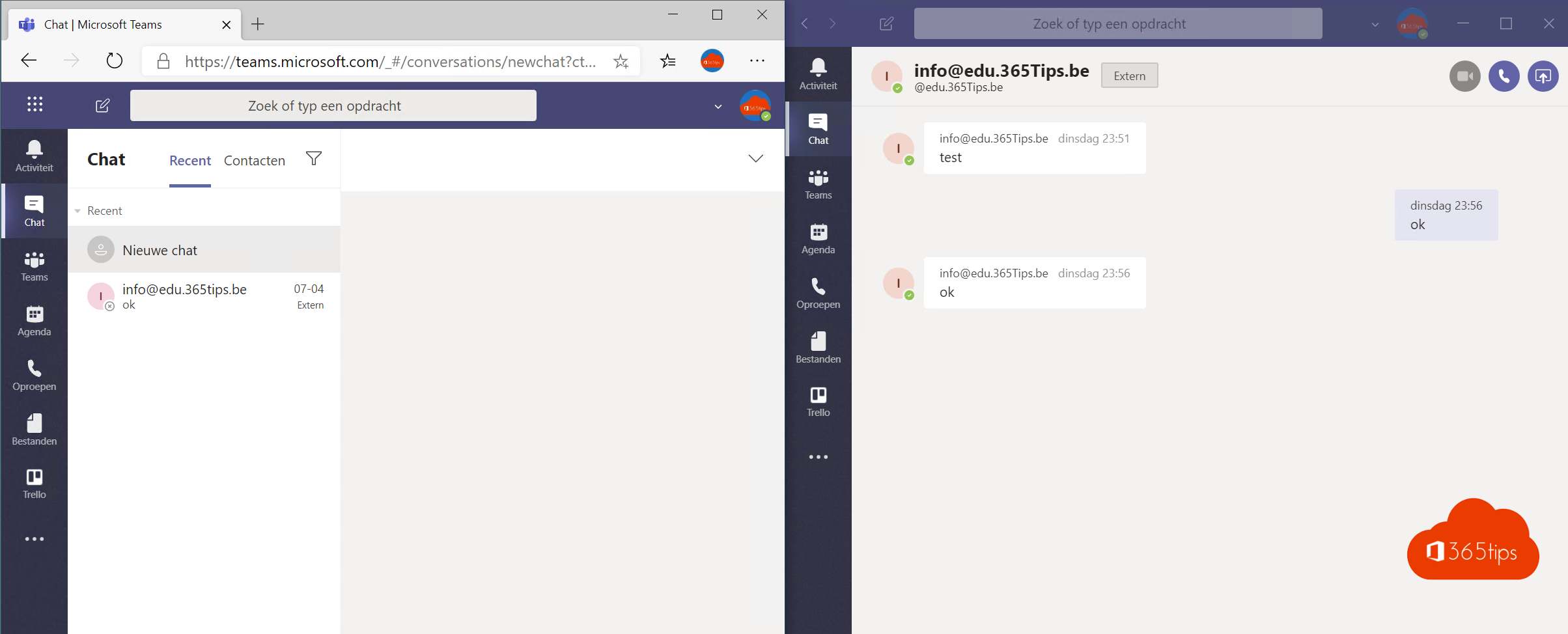 1. Install Microsoft Teams in Edge browser
Install the Microsoft Edge Browser from the download site.
Open the browser for the first time.
Press add profile after you have installed your edge.
2. Sign in with your account in your Edge browser
3. Install Microsoft Teams as an Application in Edge
Login to Microsoft Teams
Press the 3 dots
Press "Install this site as an app".
Press Install (2nd screenshot)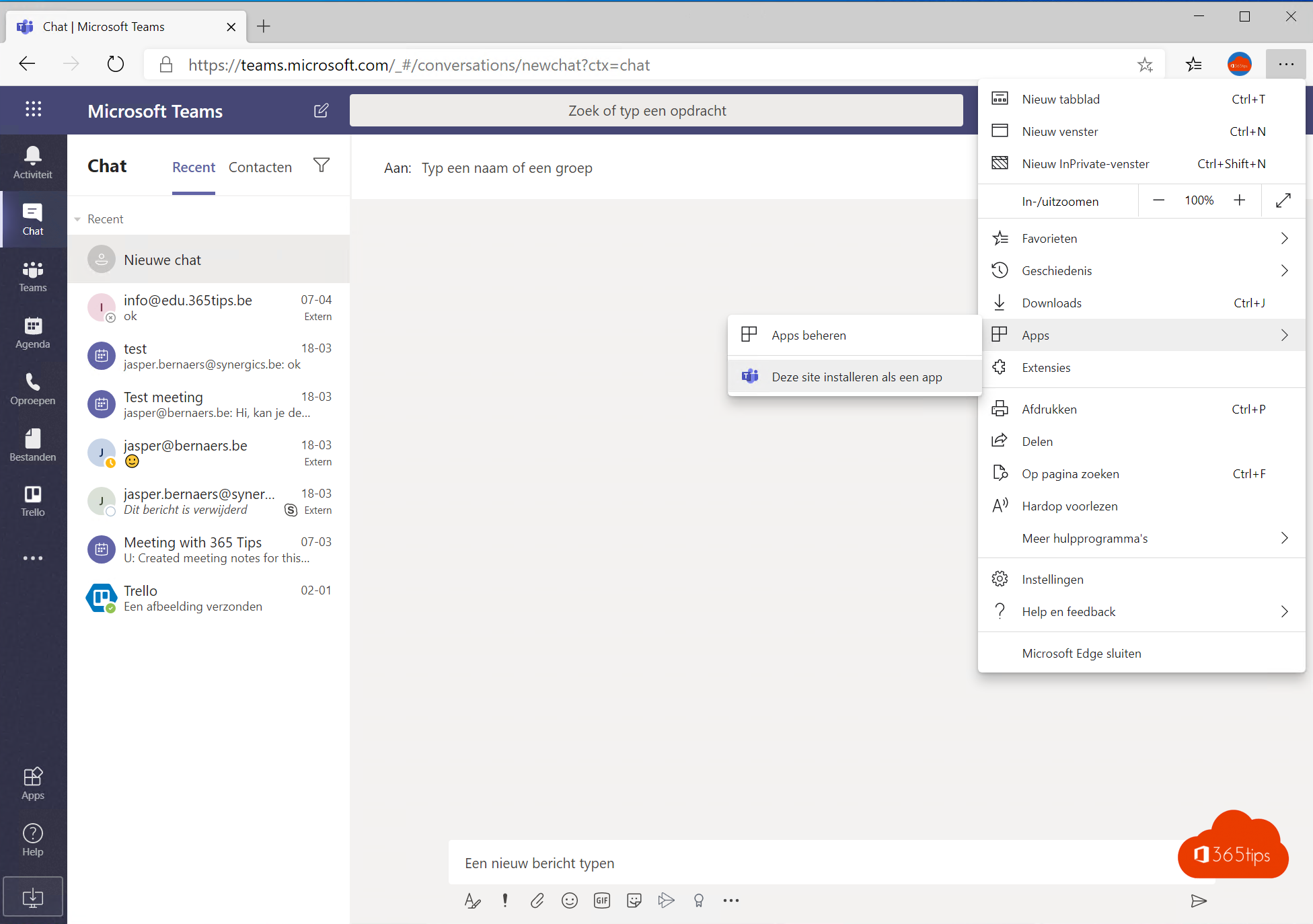 You now have a high-performance teams application in a 'web' version!
You can use this application or web version in addition to your fat-client application.
Video: Switching accounts faster?