Window key + G for recordings in Windows 11 - Xbox social when gaming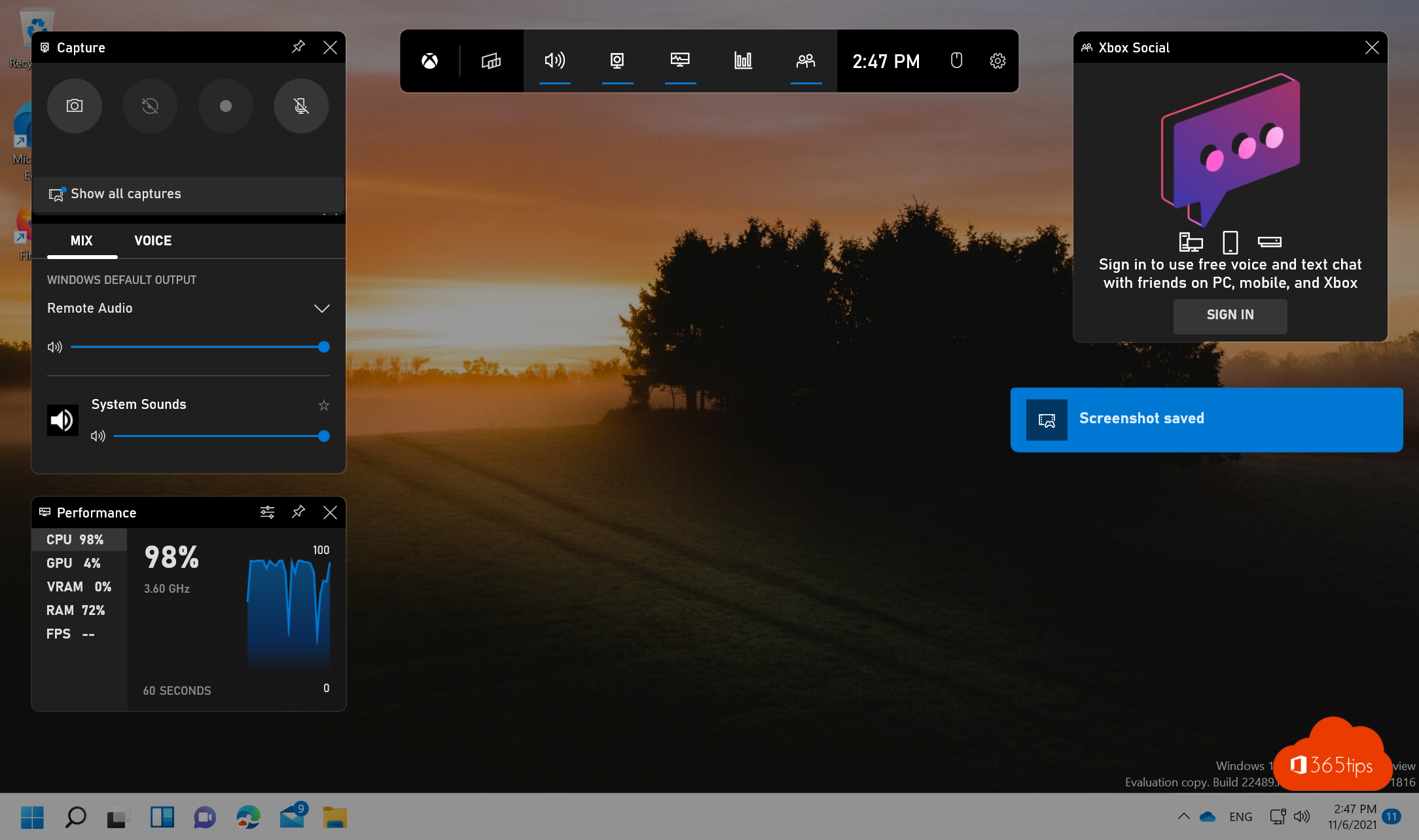 The Xbox Game Bar not only offers the ability to easily make recordings while gaming, but also provides a practical solution for users who do not want to install additional software for taking screen recordings and screenshots. By pressing the Windows key + G, the Xbox Game Bar can be launched and offers a Widget menu, Audio options for both audio output and input with microphones and speakers, Capture capabilities for screen shots and videos, Performance information, Resources and Xbox Social. These features offer users an easy way to enhance and share their gaming experience with others.
Press your Windows key + G to launch the Xbox Game Bar
In this Widget menu you can find:
Screenshot via the Window key + ALT + PRTSCRN
Record last 30 seconds: Window key + ALT + G
Start video recording Window key + ALT + R
Microphone on or off Window key + ALT + M
Taking a screen shot in PowerPoint
Within PowerPoint it is also possible to do video and audio recording -> Select Insert -> Media - > Screenrecording.

Also read
How to make a recording of your screen in Office 365? -> PowerPoint
Creating a print screen, screenshot or screen capture in Windows 10 or 11
About the author
Tagged: Manual, Microsoft Windows, Hotkeys