read recipientsdisable in Microsoft Teams chat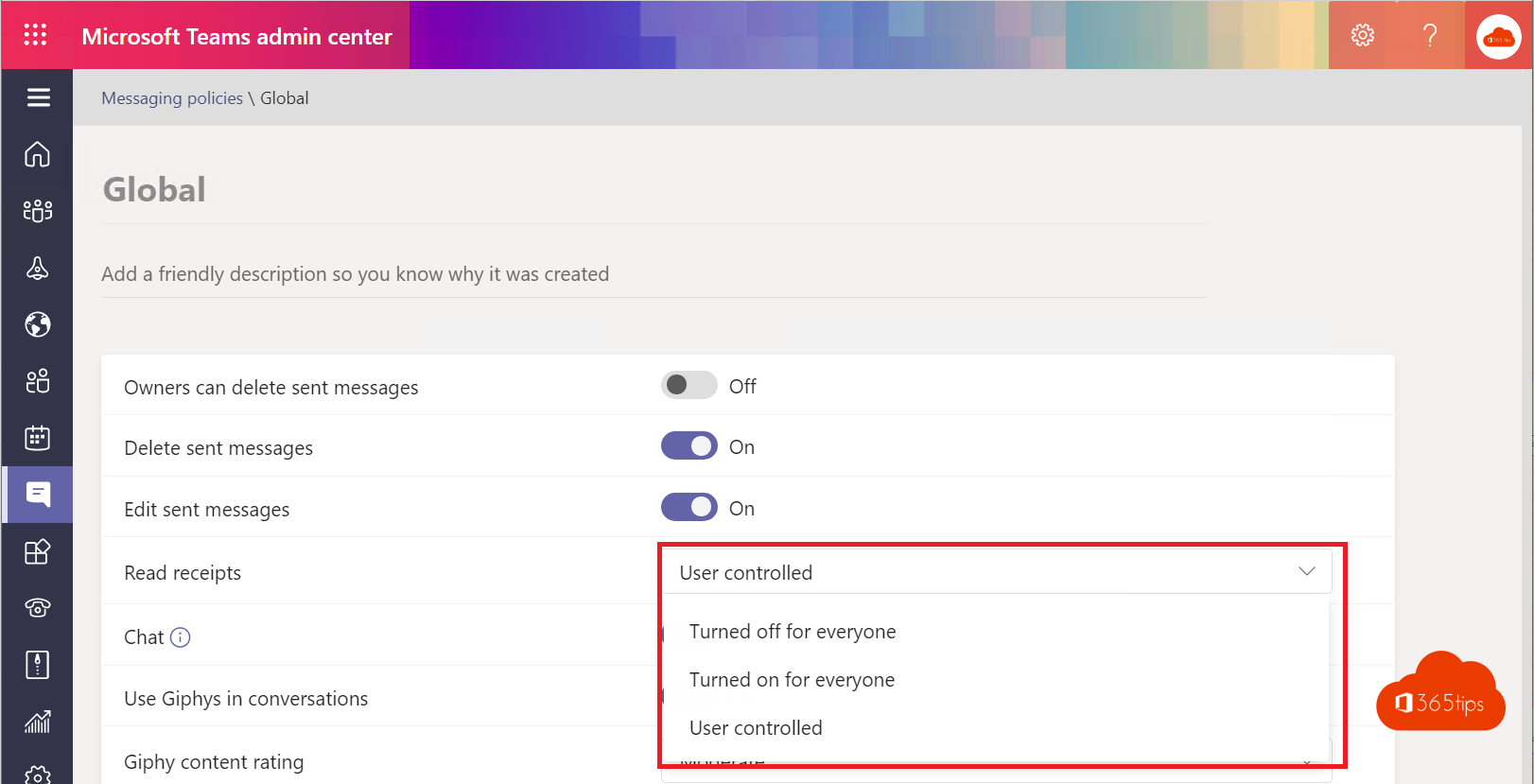 Do you want to know if people have read or seen messages you have sent?
Then use read recipients. When users read your message, the confirmation appears Seen 
 .
Otherwise you will only see a confirmation that your message has been sent 
 .
Activate read receipt via the Microsoft Teams admin centre
read recipientsDisabling can only be done by a global administrator. This person is responsible for the configuration of the Teams organisation.
Within the Global Policy it is possible to make various adjustments. A complete overview is given below.
Navigate to: https://admin.teams.microsoft.com/policies/messaging
Open the global Policy - Read receipts and adjust to 'turned off for everyone'.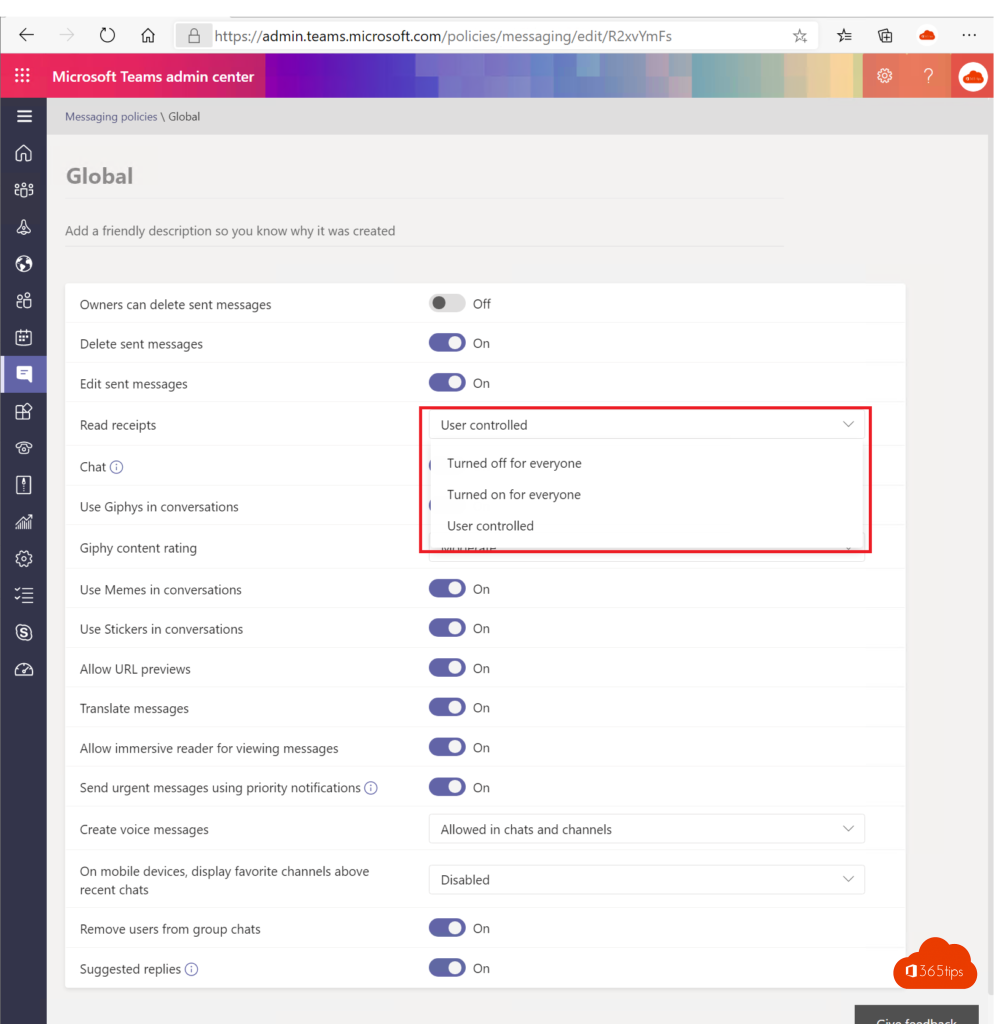 Detailed view of read receipts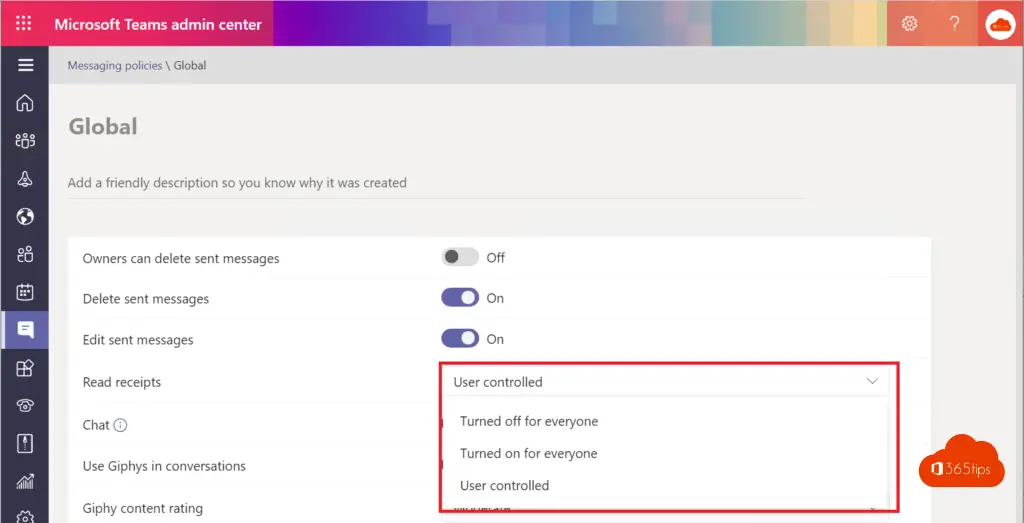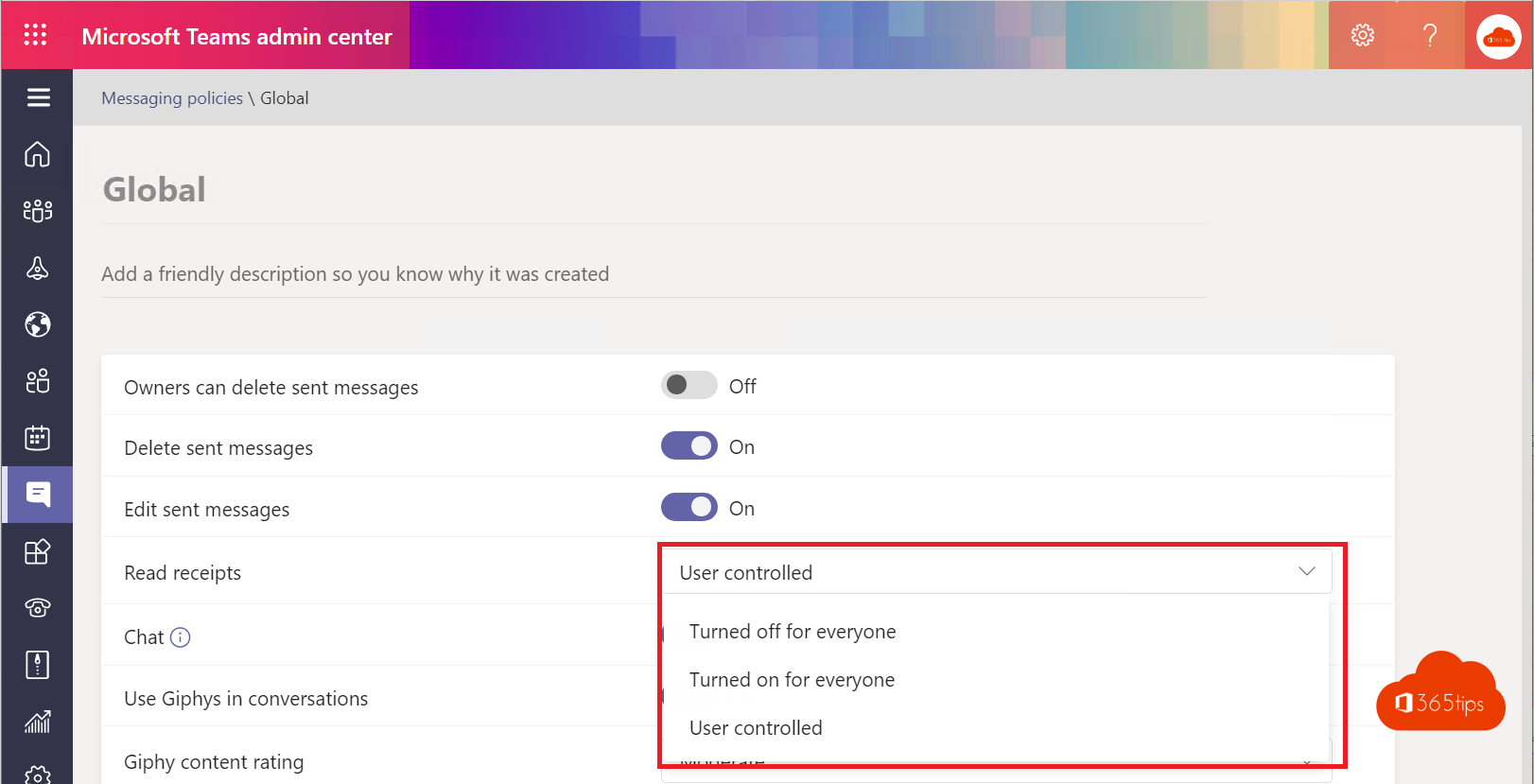 It is best to set up teams well from the start. You can read all about it in this article. Microsoft also built a project plan that you can activate via the admin centre.