This is how to compliment (praise) a colleague in Microsoft Teams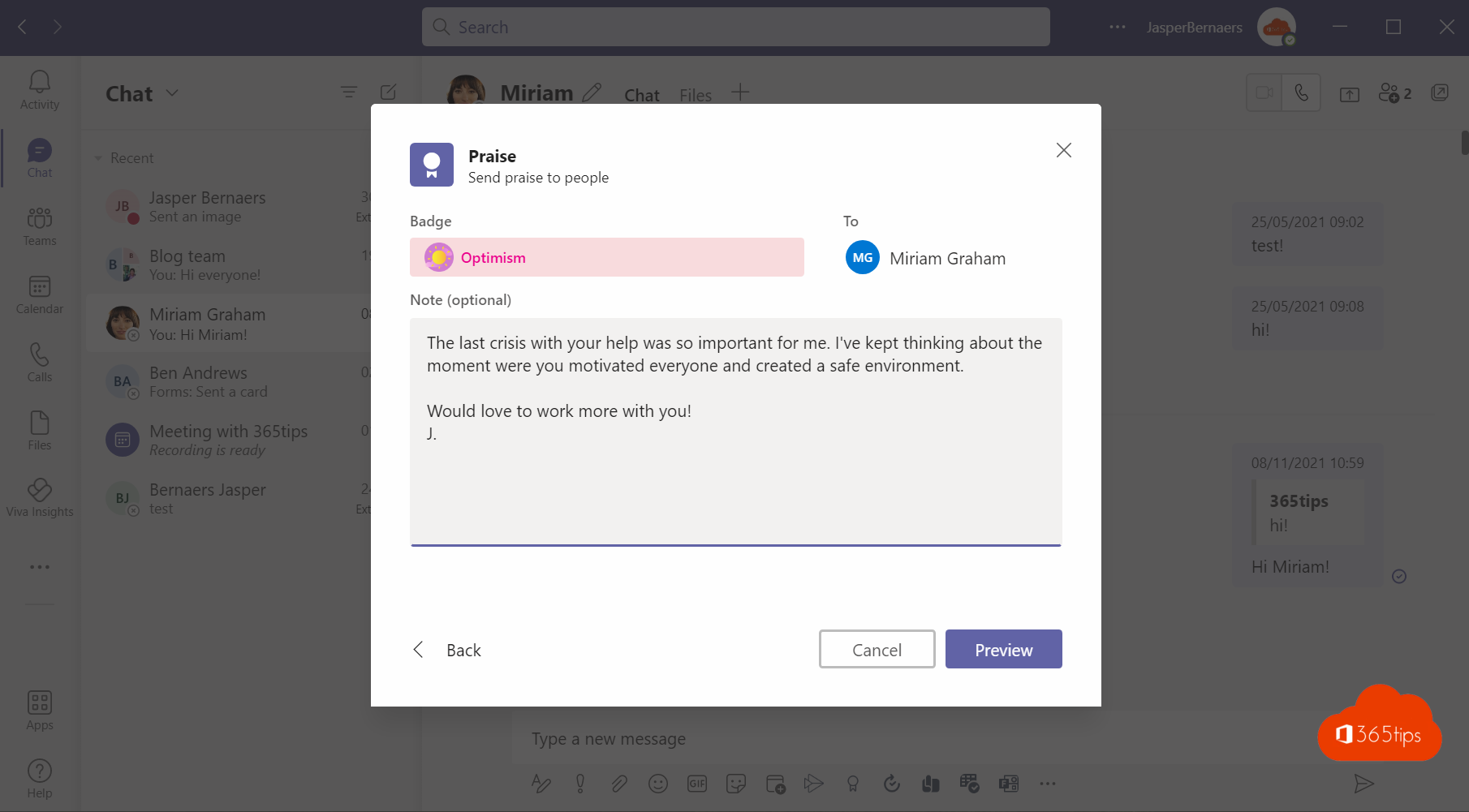 Your colleagues are happier when they receive recognition for the hard work they put in. Send compliments via Microsoft Teams with a custom image using this tip.
For you, what was the nicest compliment you ever received? Comment at the bottom of this article!
Send a Badge with a Compliment in Microsoft Teams
At the bottom of the chat window, press the Praise icon.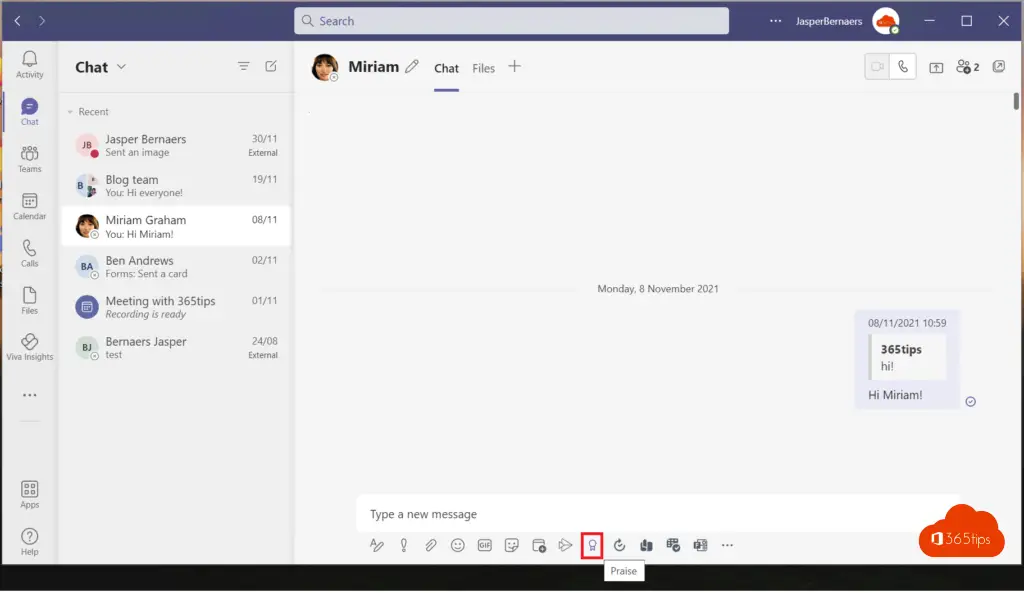 Choose an applicable badge that can confirm the compliment.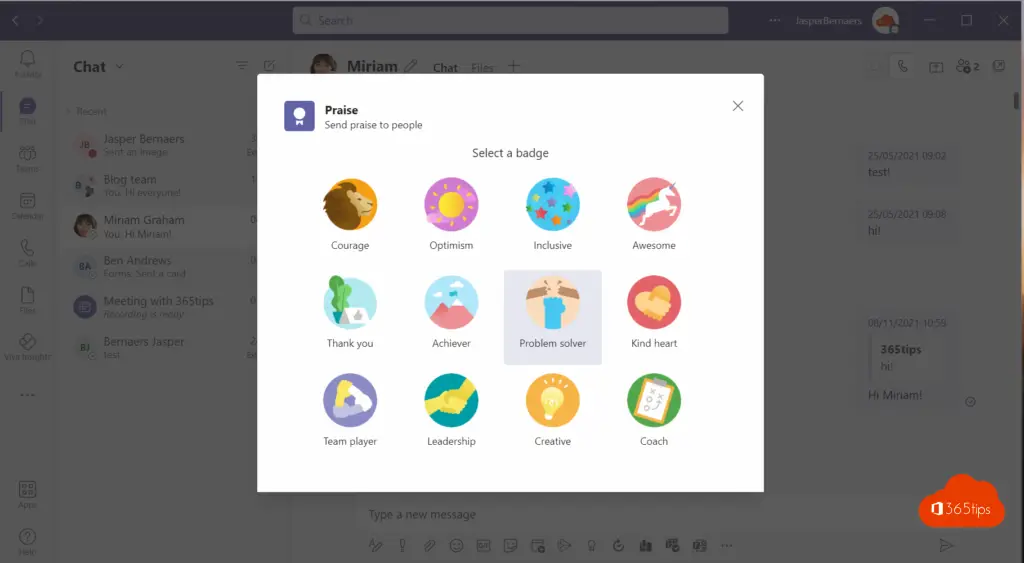 Type the desired text to accompany the compliment to best support the message.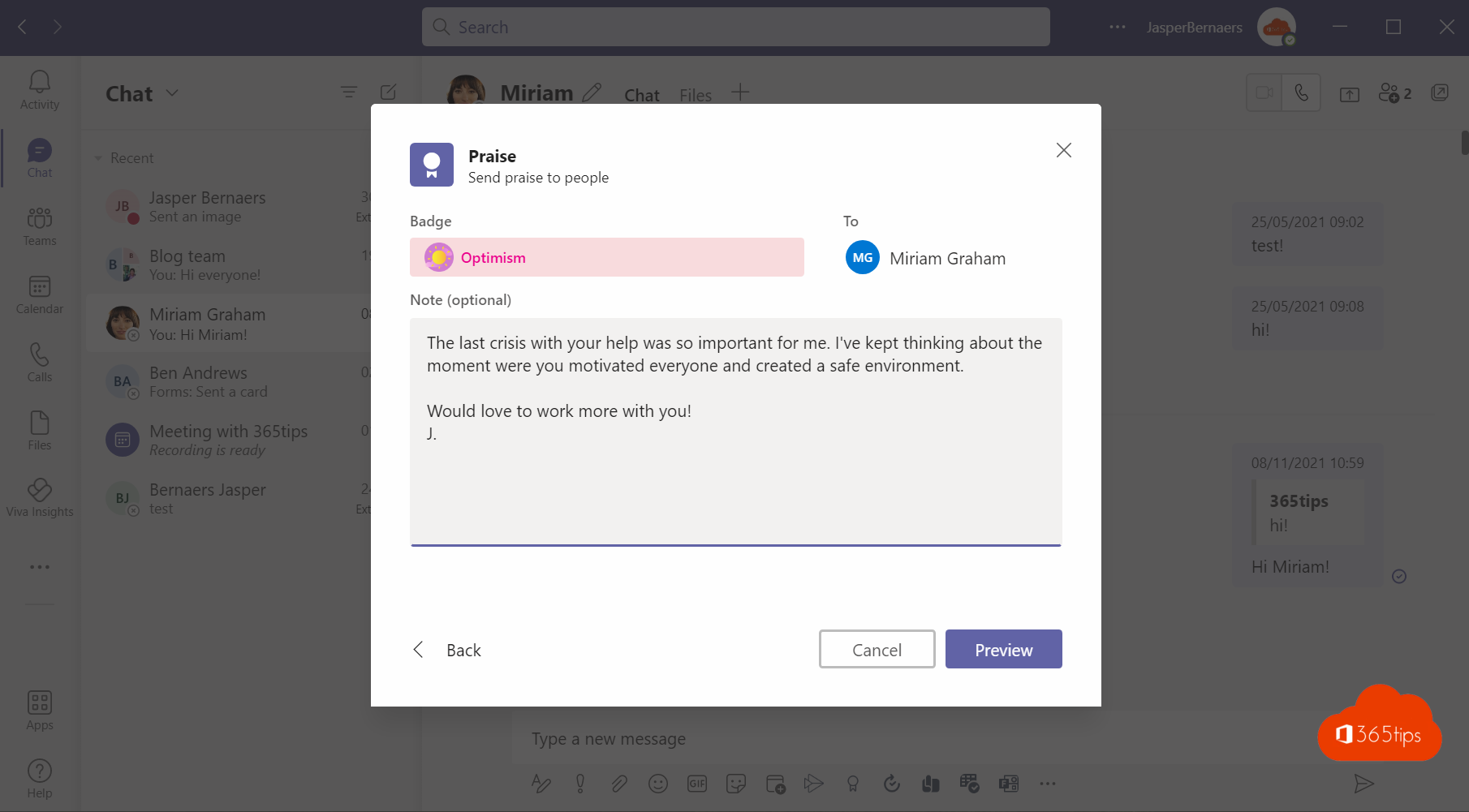 Press send to send the compliment.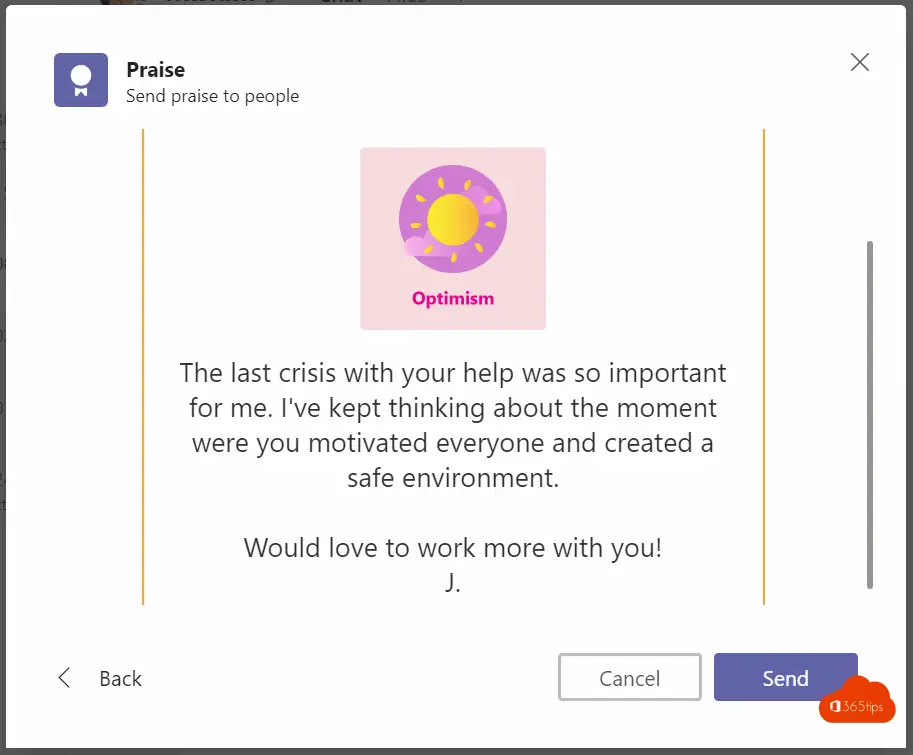 A sample compliment: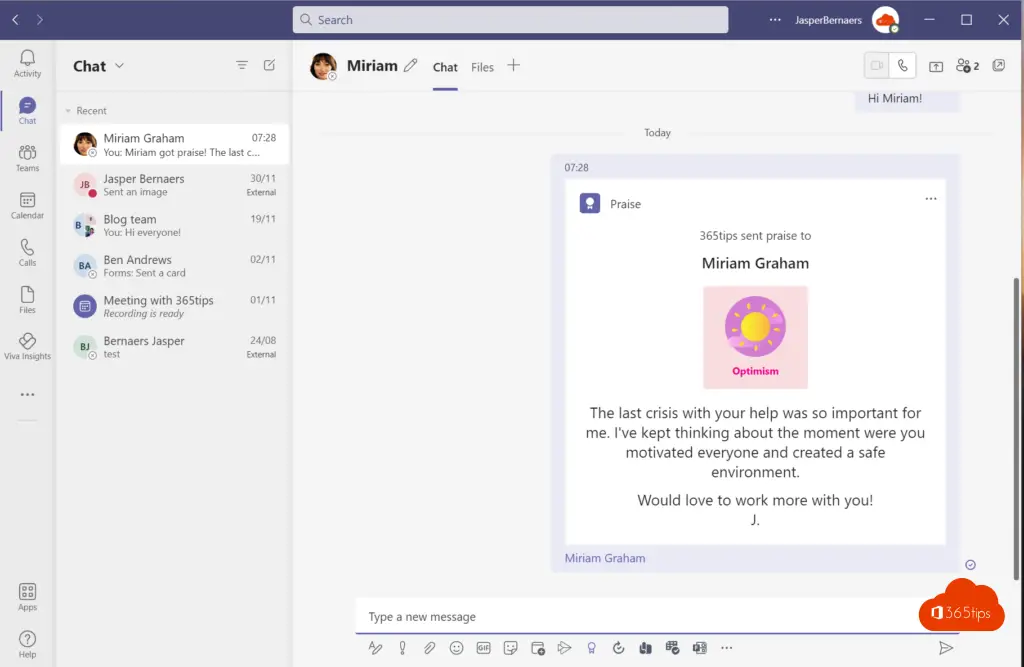 Also read
How to raise your hand in Microsoft Teams?
These are the most commonly used keyboard shortcuts for Microsoft Teams
How to 'mute' everyone in a Microsoft Teams meeting ?
How to customize your background with your own image in Microsoft Teams?