How to create dynamic distribution groups in Exchange Online ?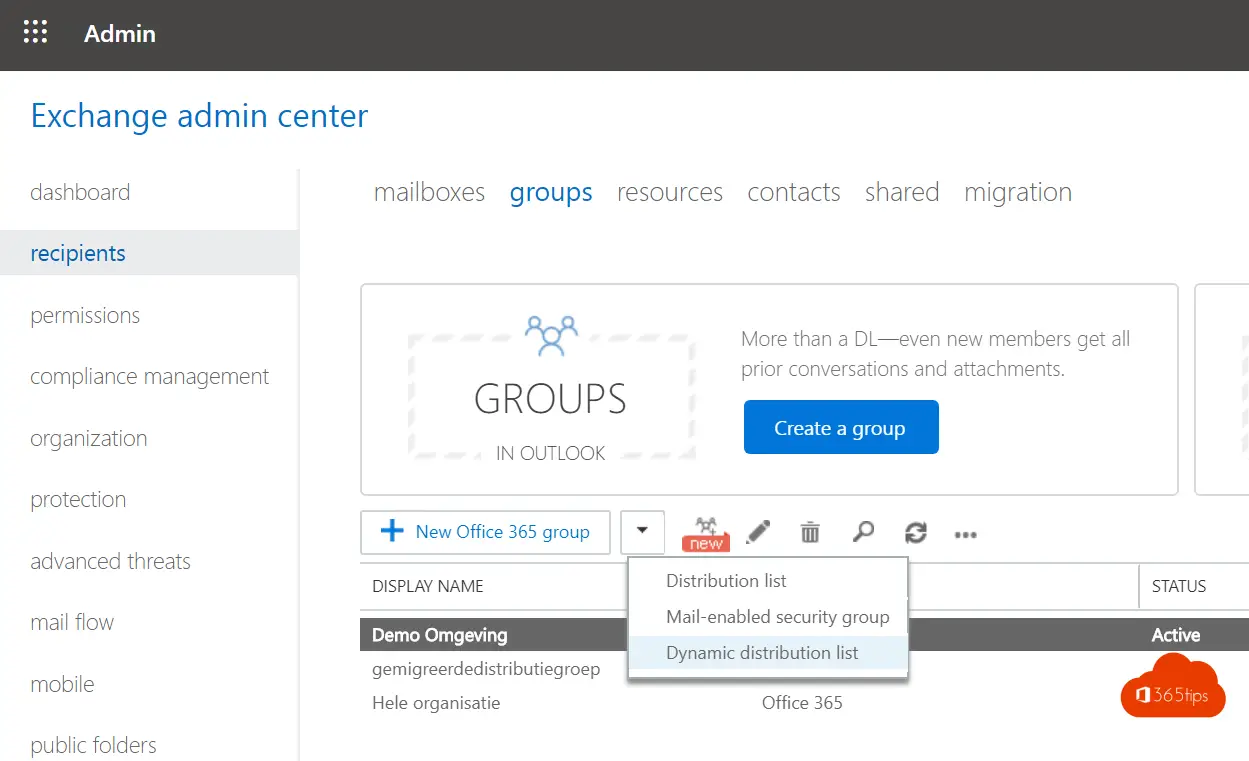 With dynamic distribution groups, you can automatically add all IT employees to one group based on 'department of ICT', for example. Useful for delegating group management in the organization. So that this responsibility no longer lies with IT.
Navigate to the Exchange Control panel
From ECP or Exchange Control Panel
Browse to:https://outlook.office.com/ecp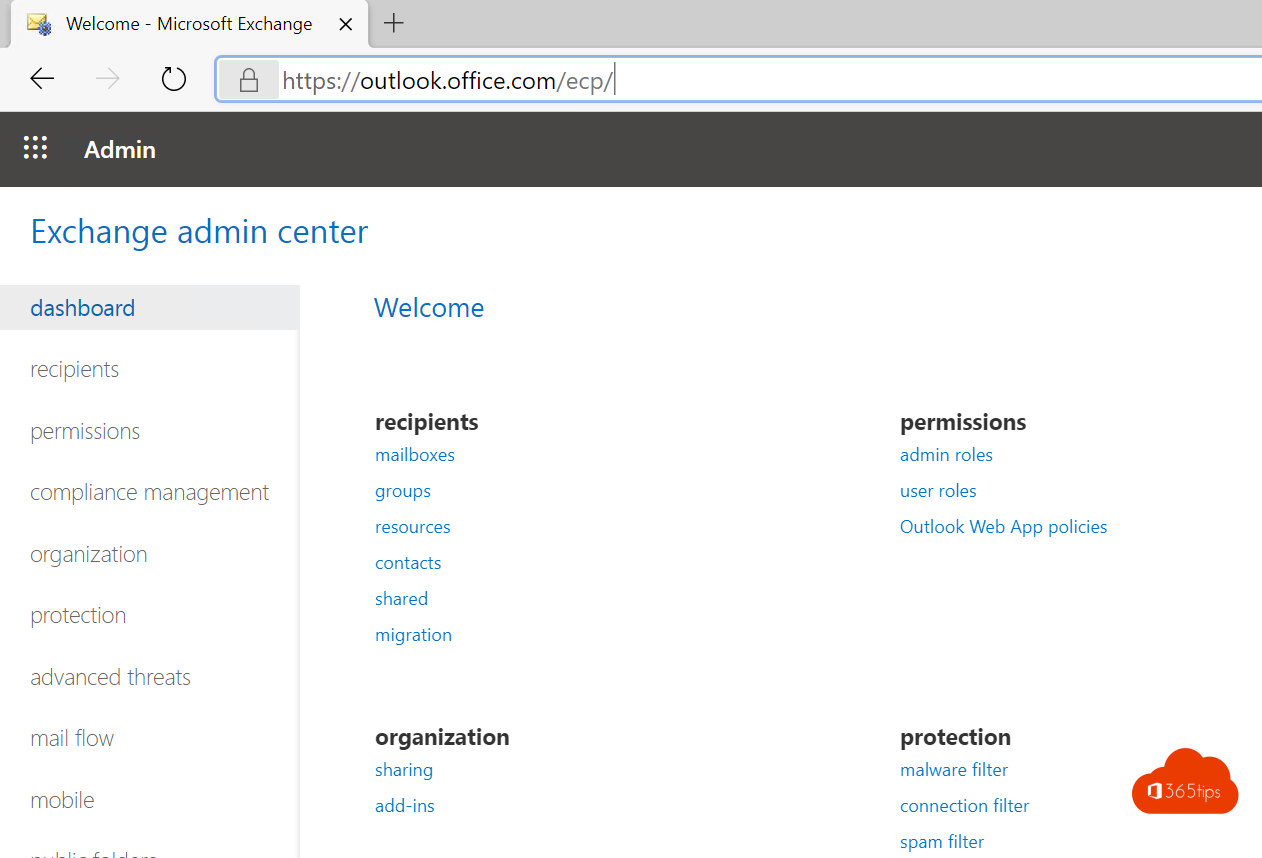 Click on groups
Select Dynamic distribution lists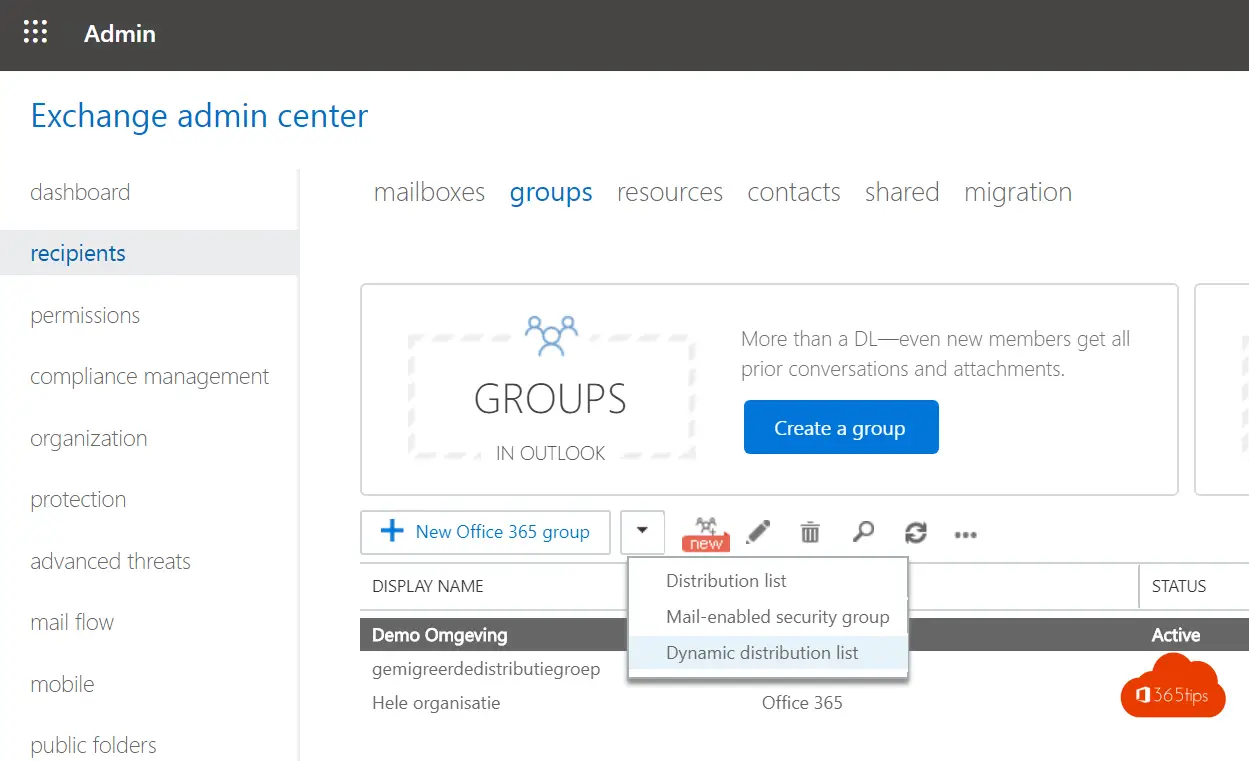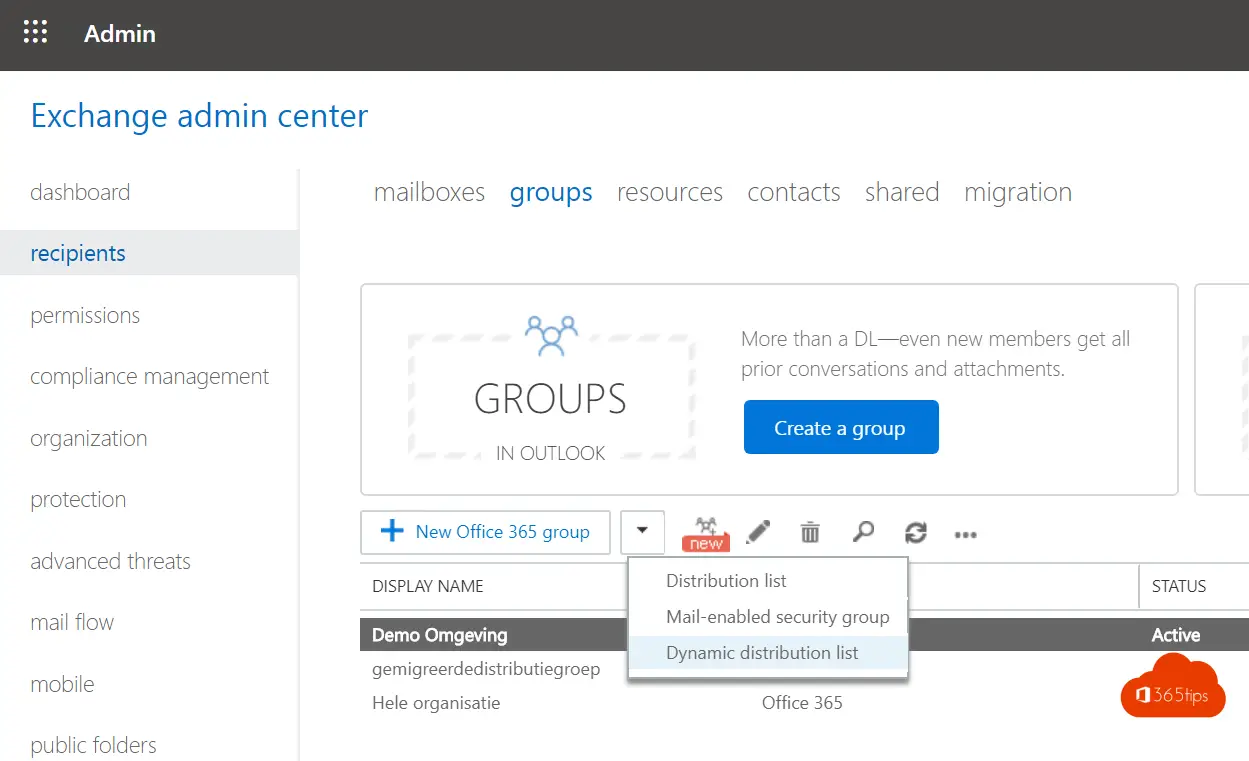 Enter the displayname
Give the group an alias
Click Membership in this group will be determined by the rules you set up below.
Select Department (this is the department field from Active Directory)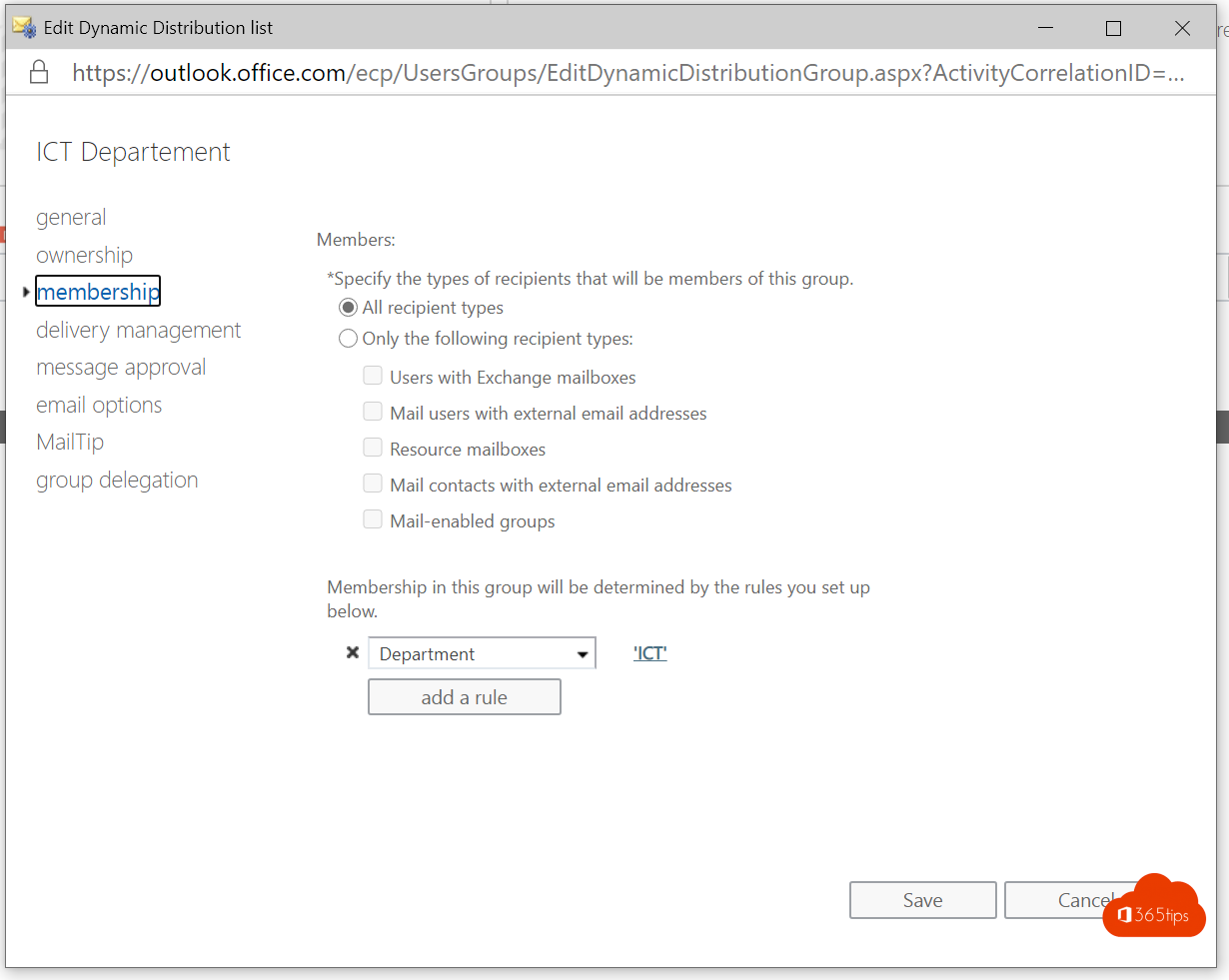 Your ICT Department distribution group is now created.
You can also filter by other values, companies, customer attributes etc.
Your dynamic group is now created in Office 365!
Add a distribution list or Office 365 group to your Teams meeting
How to migrate all distribution groups to Exchange Online ?
70 blogs about Microsoft Teams!
Remove Azure AD Connect and make all objects cloud managed
Install a Exchange server 2019 as Hybrid Exchange
About the author
Tagged: Azure, Exchange Online, Manual, HybridExchange, Microsoft Outlook, Microsoft SharePoint, Meeting