Microsoft 365 licence comparison table November 2021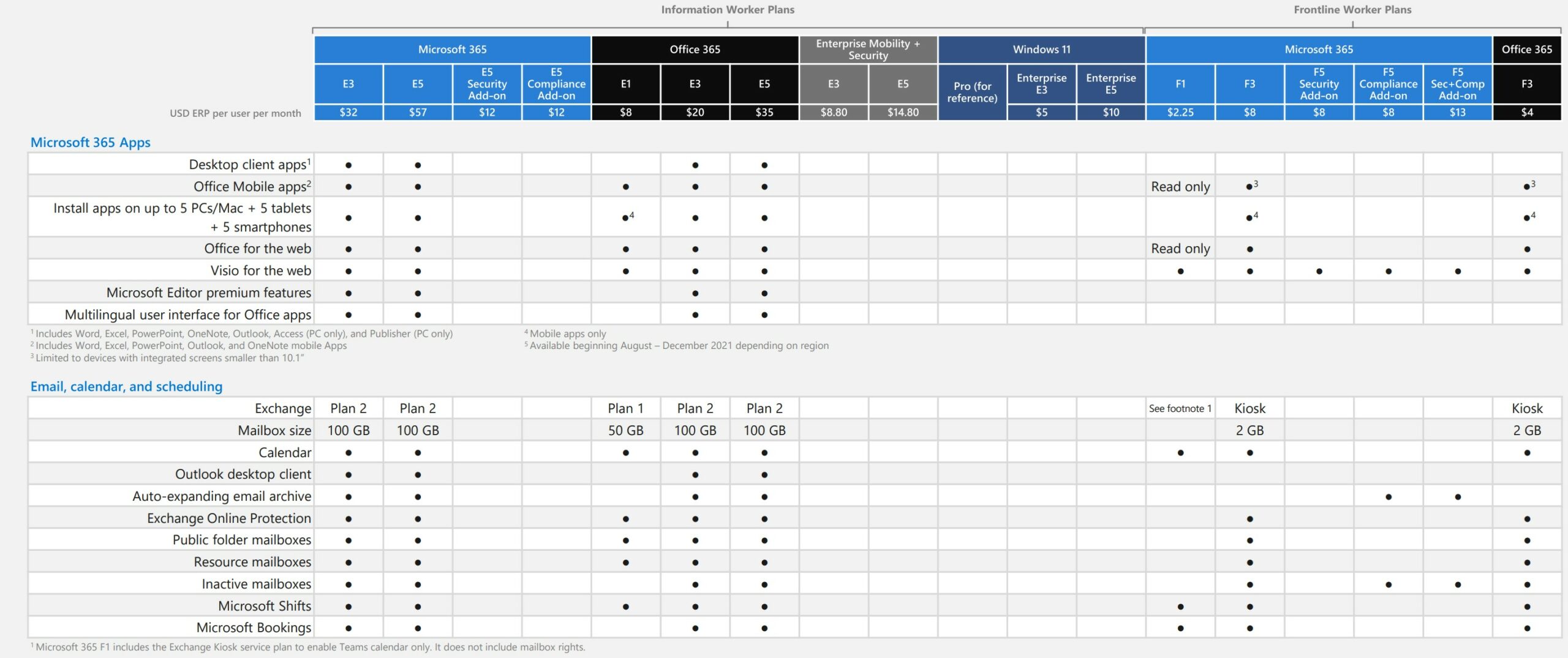 In this blog you can see the new Microsoft 365 comparison tables.
This table describes:
Microsoft 365 E3, E5 Security Add-on, E5 Compliance Add-on.
Office 365E1, E3, E5, F3.
Enterprise Mobility & Security E3 and E5.
Windows 11 Pro, Windows 11 Enterprise E3 and Windows 11 Enterprise E5.
Microsoft 365 F1, F3, F5 Security Add-on, F5 Complaince Add-on, F5, Security + Compliance Add-on.
Microsoft 365 Apps = Office 365 ProPlus. Desktop Client Apps, Office Mobile Apps, 5 PC/MACs + 5 smartphones, Office for the web, Visio for teh web, Microsoft Editor premium Features, Multilingual user interface for Office Apps.
Microsoft-365-Office-365-Plan-Comparison-Details.pdf

Microsoft 365 Apps & Email, Calendar and Scheduling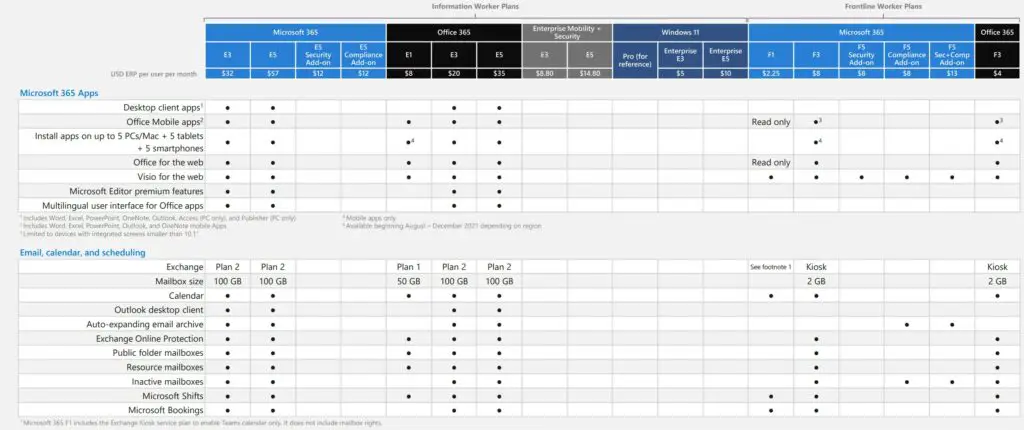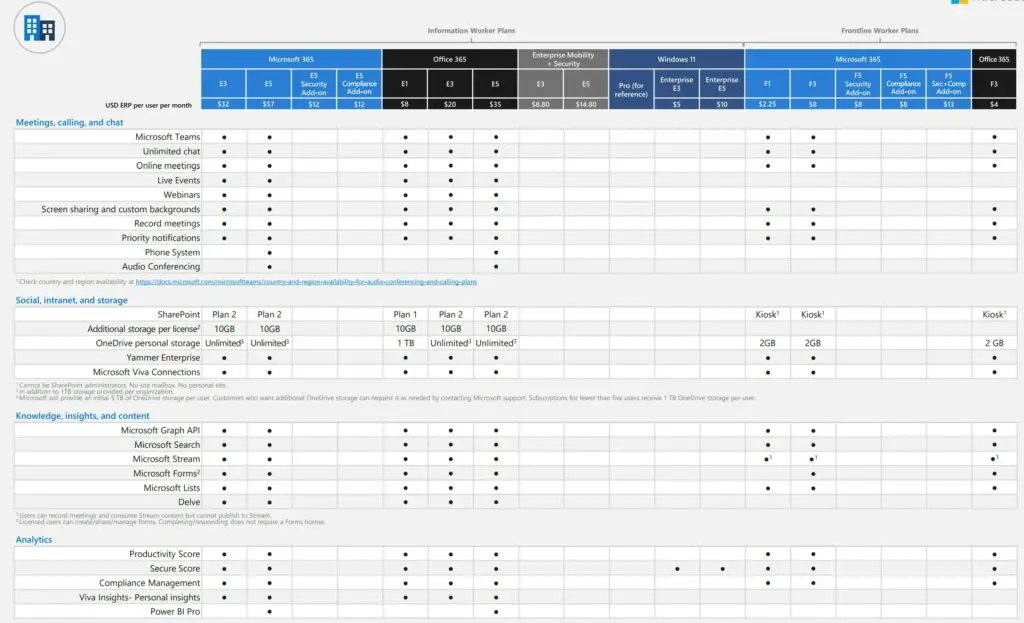 Project and task management, automation building and chatbots, endpoint and app management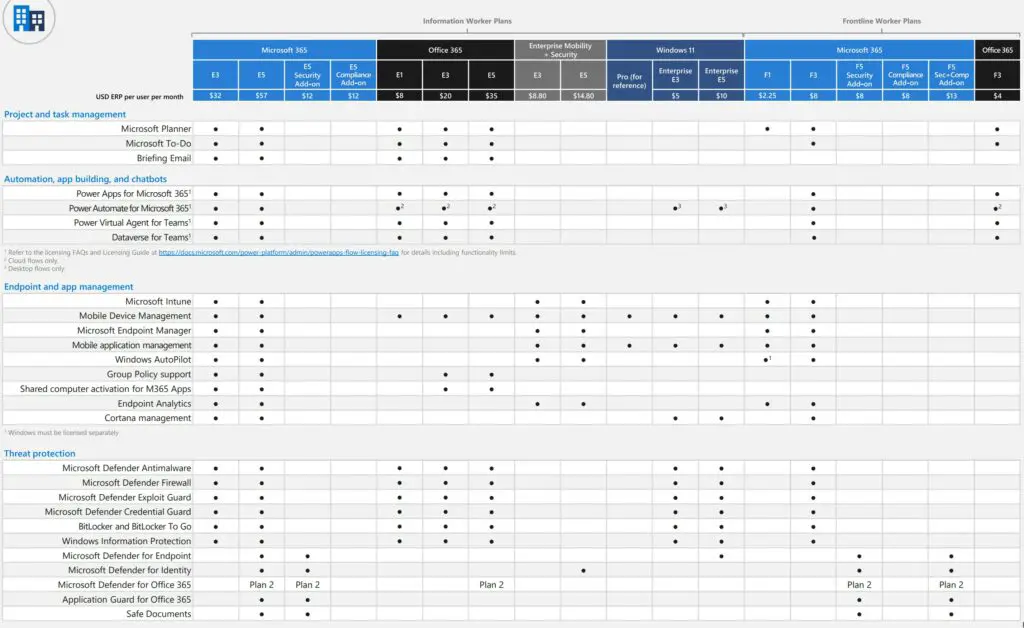 Identity and access management, Cloud access security broker, Information protection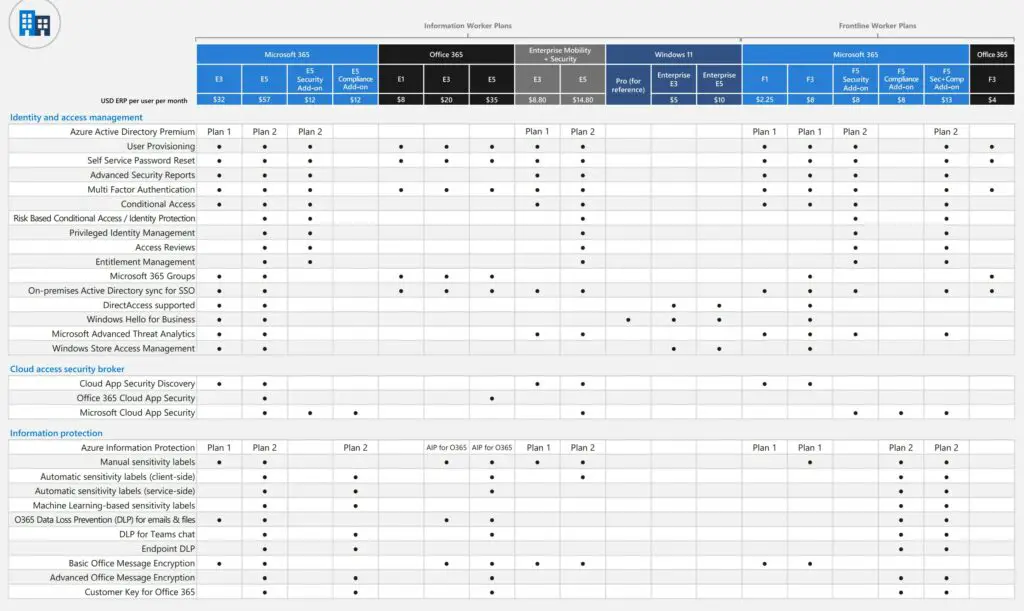 Information governance, eDiscovery and auditing, insider risk management & Windows 11
Also read
Microsoft 365 F3! Former F1 licence
How to add Office 365 licenses to groups of people
See which Office 365 licence is active on your account?
The best Microsoft Teams features: 26 tips to get started in 2021!
Tutorial: How to create your own Microsoft Office 365 tenant ?