🪟 How to manually download and install the Windows 11 22H2 update?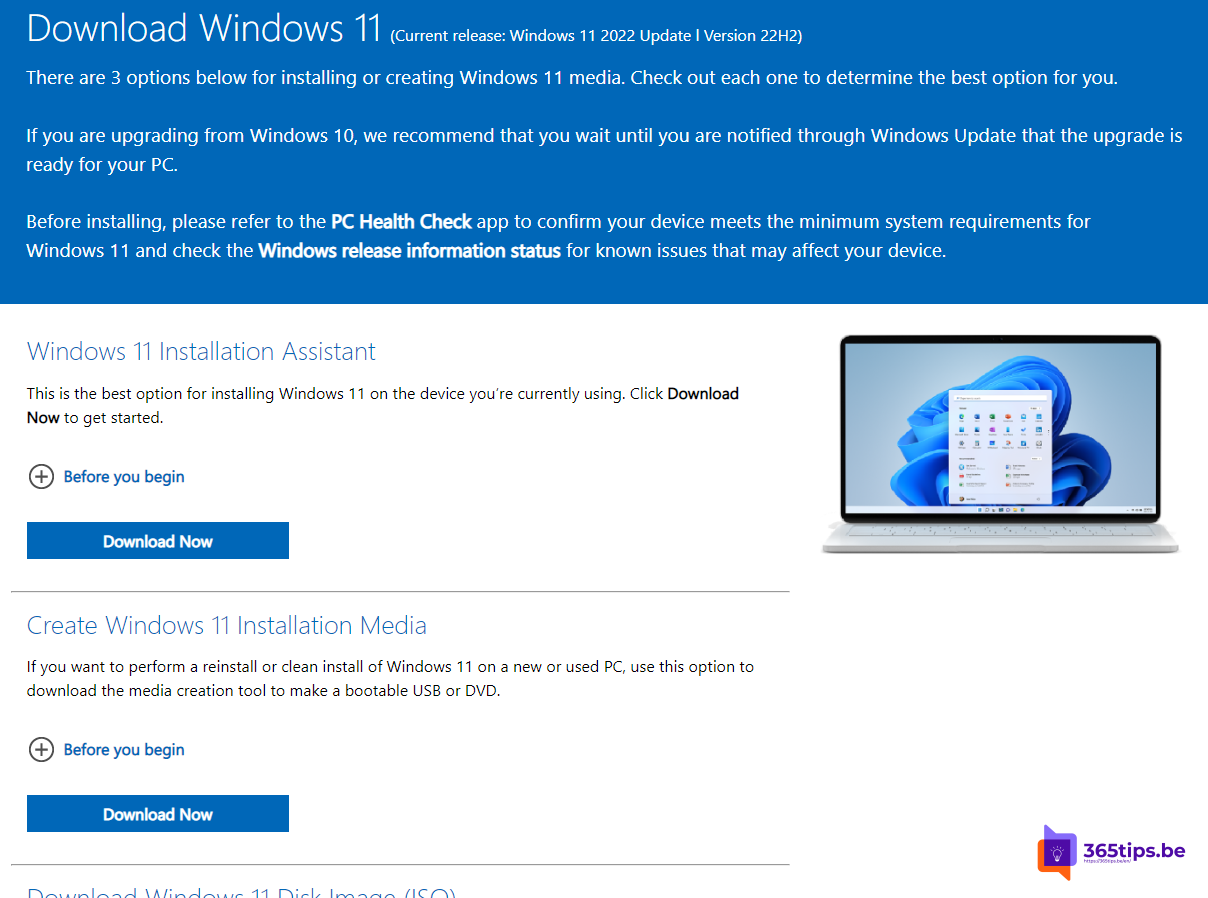 In this blog, I explain how to manually install Windows 11 22H2 if it has not already been made available on your computer.
Windows 11 22H2 was announced and made available on Sept. 20, 2022.
Use the Windows 11 installation wizard that you can download for free from Microsoft.com
Go to the Microsoft Windows 11 website and press the top option. Download: Windows 11 Installation Assistant at: https://www.microsoft.com/en-us/software-download/windows11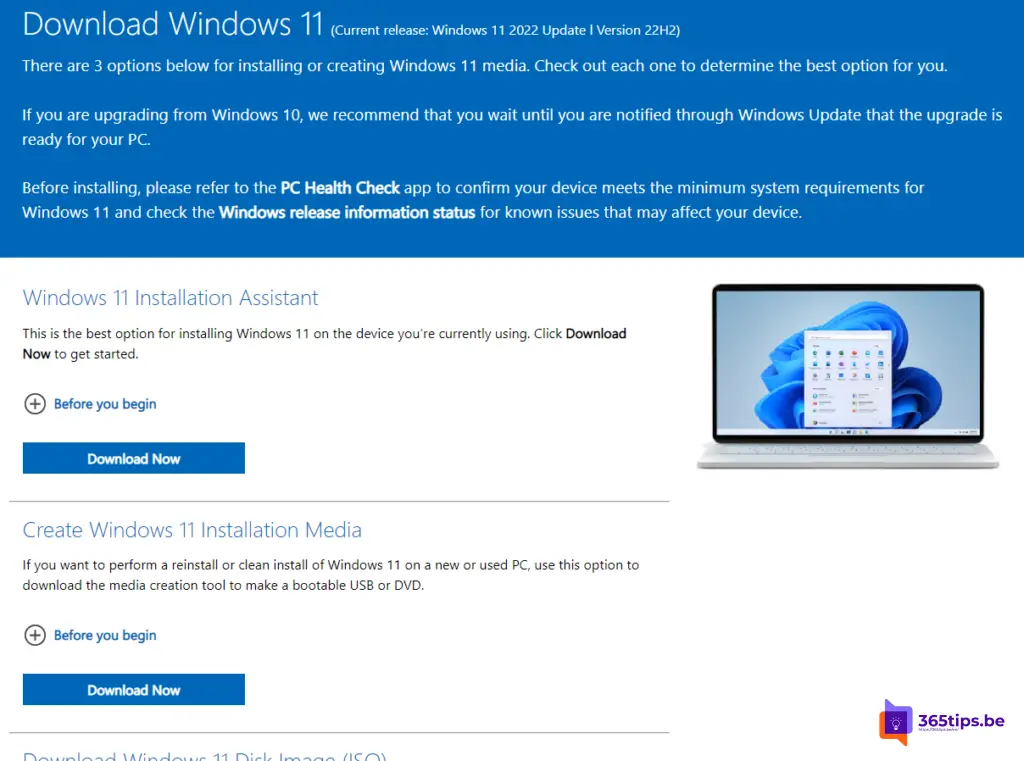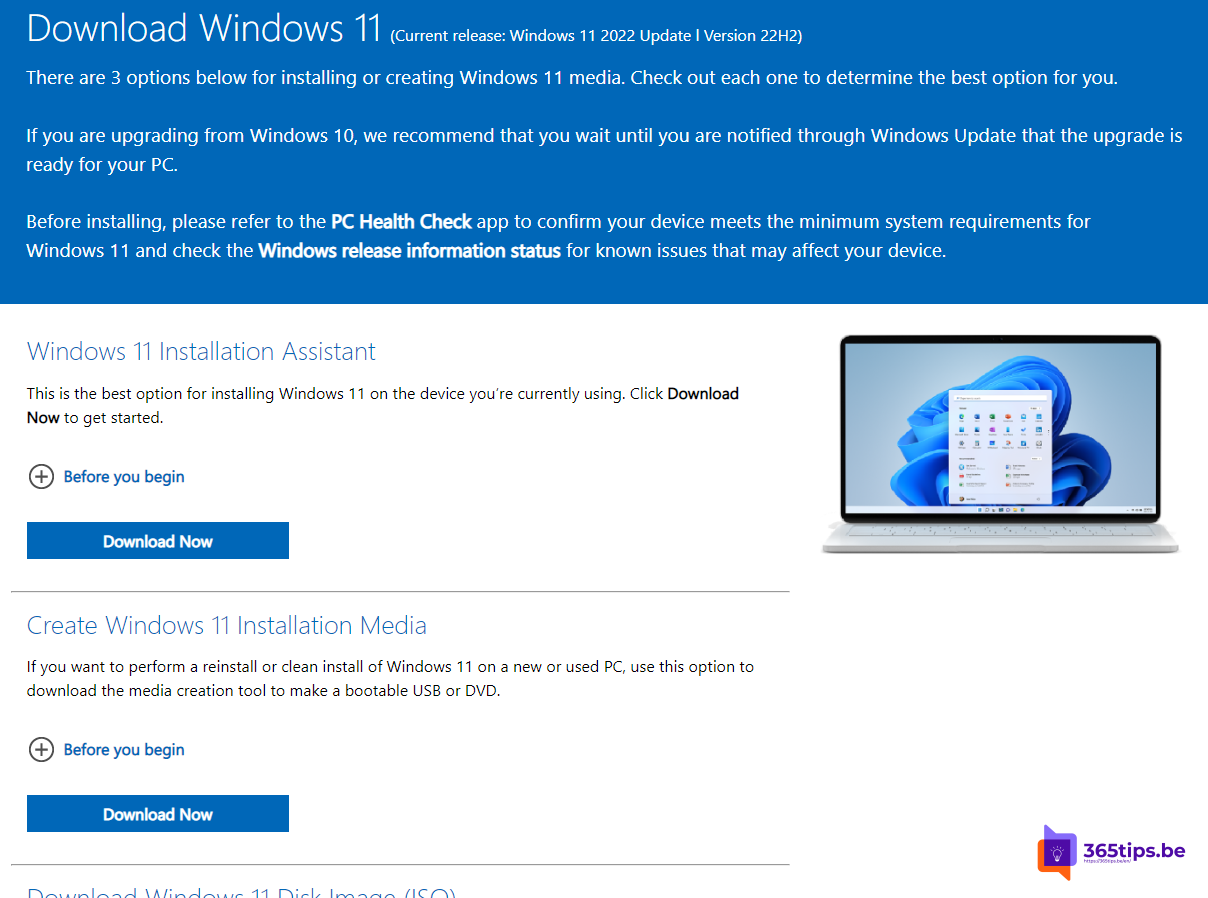 At PC Health check do a refresh or install the PC Healt Check App.
Do a PC Health Check in Windows 11
Press Check Now to do a check on your Windows 11 PC. This step is necessary to validate the requirements to install this update.
At the next step, press accept and install to download Windows 11 22H2.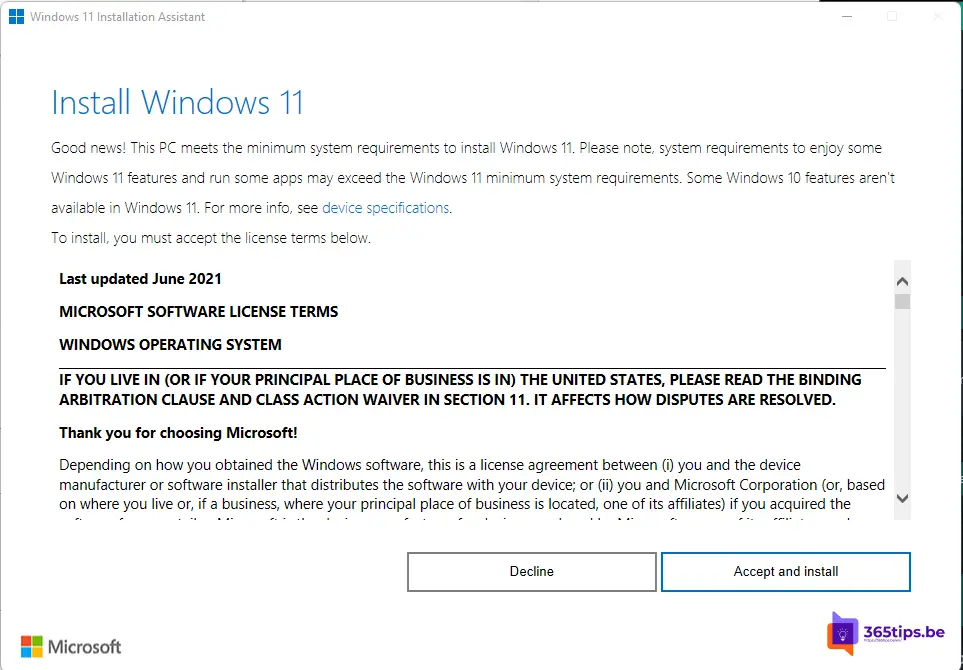 Install Windows 11 22H2 on your Windows 11 computer
Next, Windows 11 22H2 will install in 3 steps. In the 3rd step, the effective install will take place on your computer.
What's a new in update 22H2 in Windows 11
Windows 11, version 22H2, includes additional improvements for people with disabilities: system-wide live subtitles, focus sessions, voice access and more natural voices for Narrator.
New start menu folders to group apps.
Taskbar Overflow menu to hide apps that don't fit.
New Snap layouts drag and drop interface.
New Task Manager with a modern interface.
New live subtitling feature to improve understanding of spoken content.
Option to remove updates from the Settings app
Source : Windows 11 22H2 new features and changes - Pureinfotech
About the author