⚠️ Receive a notification when someone modifies a SharePoint or Teams file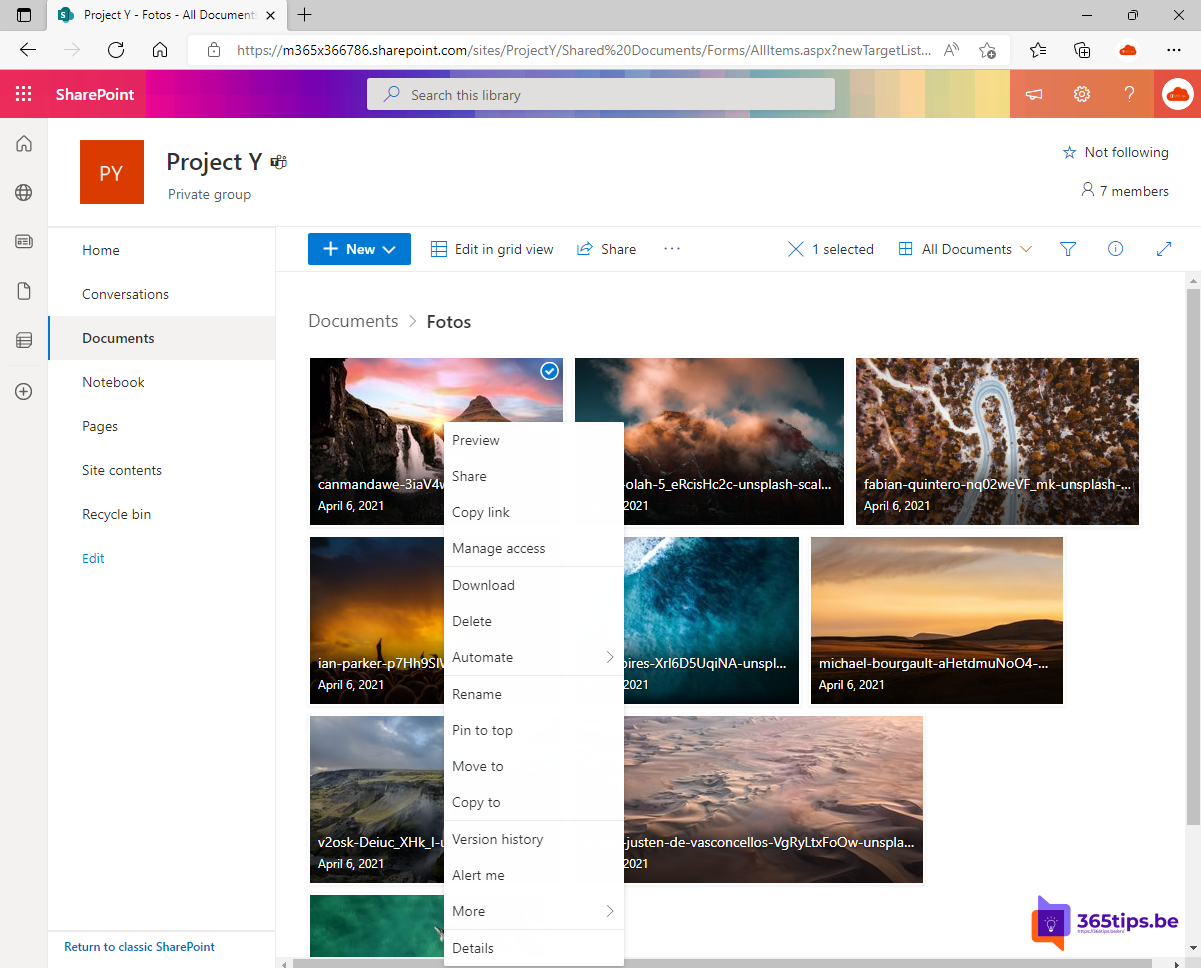 There are several options within OneDrive for business, SharePoint and Teams To notify you when someone modifies your document. This option within SharePoint allows users to stay informed of important changes at all times.
Notifications can be set in different ways in Microsoft Office. In this article, I explain one of the simplest ways to set a notification when someone modifies a file.
This article is valid for OneDrive, SharePoint and Microsoft Teams.
Navigate to the SharePoint site that contains the file you wish to receive notifications from
If you have a file at SharePoint that you can access you can go directly to the page below.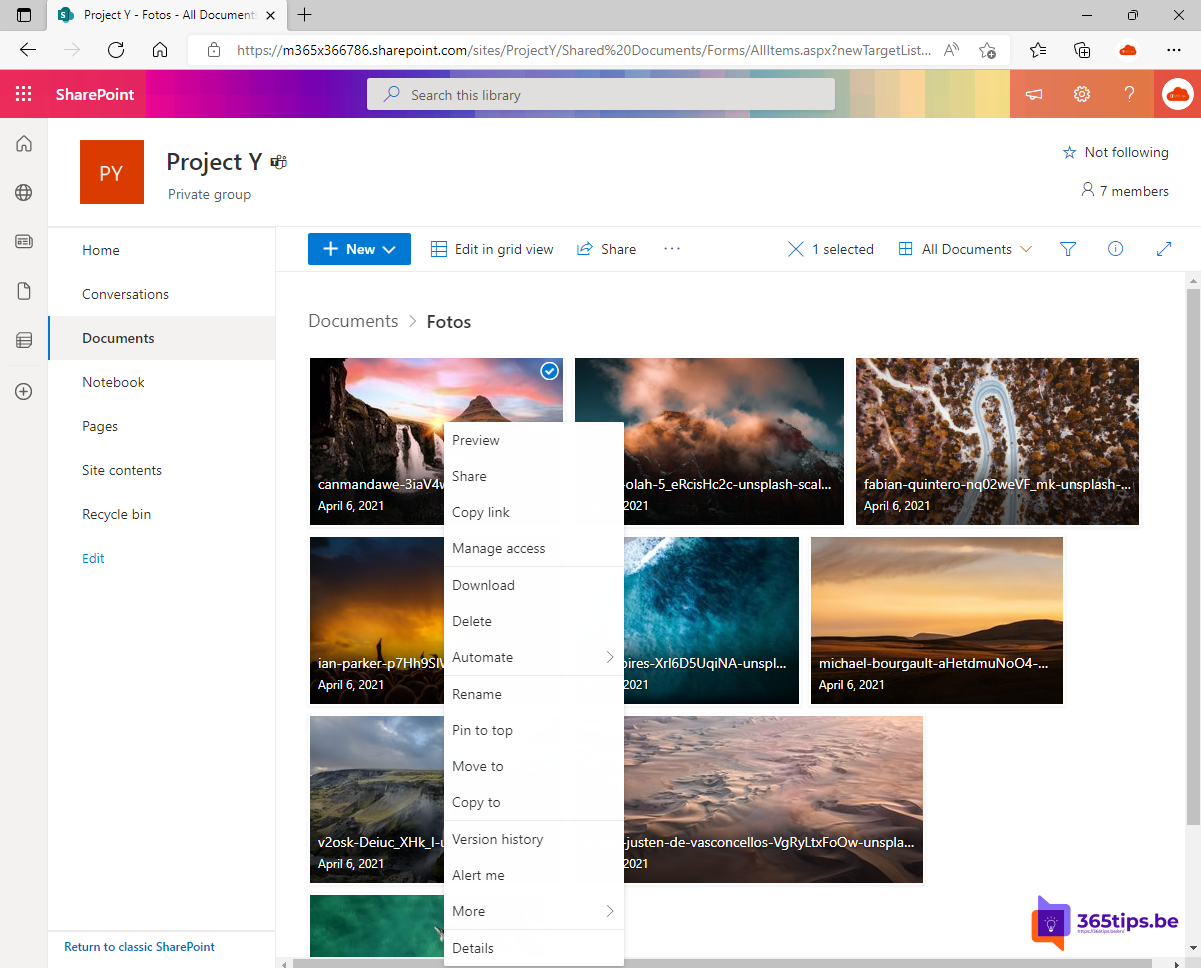 If your file is on Microsoft Teams you can use the SharePoint option to go to the SharePoint library so you have the same visual experience.
Right click on your document and press: Alert me when items are changed
Select: Alert me
Choose the way you wish to be notified.
Click OK to save the message.
Managing alerts in Microsoft Teams & SharePoint
If you wish to maintain control over your alerts, you can use the screenshot below to manage your alerts.
Remove warning/notifications in Microsoft SharePoint Online
When it is no longer necessary to follow up on your document, you can delete it yourself.
Also read
Sharing options are grayed out when sharing from Microsoft Teams, SharePoint or OneDrive
Tutorial: How to create a page in Microsoft SharePoint Online ?
Apply default templates to SharePoint Online - Template chooser
Integrating a SharePointsite in Microsoft Teams tab as a home page
Tutorial: How to create a communication site in SharePoint Online ?
Tagged: Manual, Microsoft, Microsoft SharePoint, Microsoft Teams manual