How to set automatic timer for Microsoft Teams breakout rooms ?
New features for Microsoft Teams Breakout Rooms are being rolled out now! (April 2021)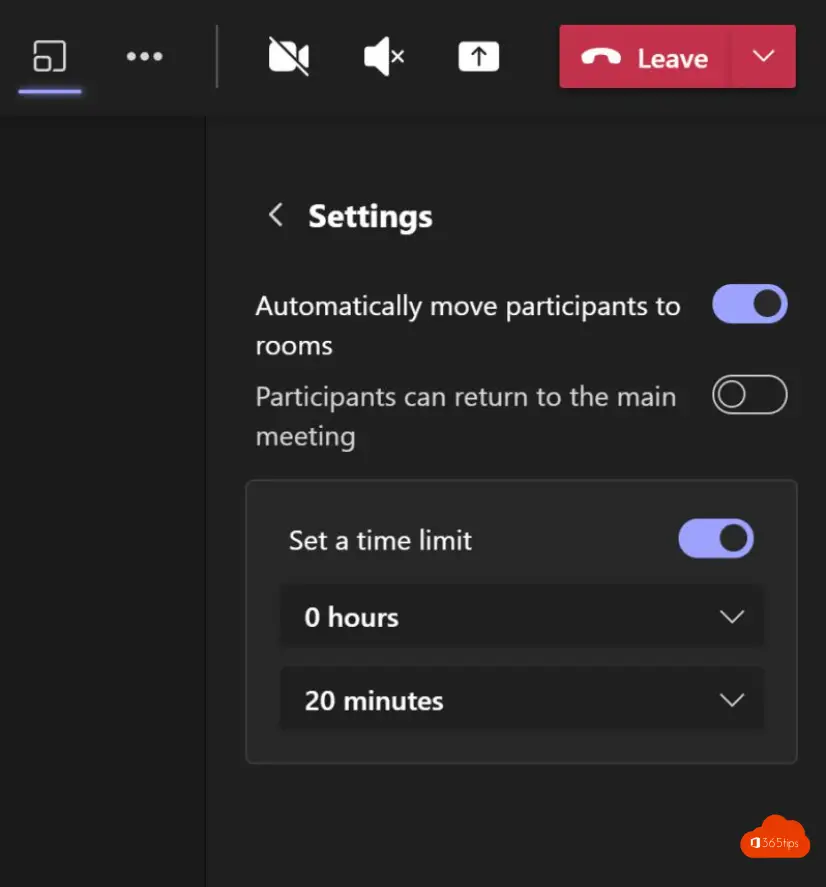 Timer: Organisers can now set a timer for brainstorming rooms from within the brainstorming rooms. After the timer expires, rooms are automatically closed and participants return to the main meeting.
Preserve configuration and assignments: Retain breakout rooms provides the ability to retain room configuration and assignment over multiple sessions.
Move people around rooms and main meeting in brainstorming rooms: With the ability to reassign participants, the organiser can now move merged participants around rooms and main meetings, even when rooms are open.
Set a time limit?
Press settings -> room settings -> then select the desired time you want to set for the breakout room.
All about breakout rooms!
Read -> Manual: Microsoft Teams breakout rooms !