Tutorial: Using Microsoft Teams help menu for training! 📖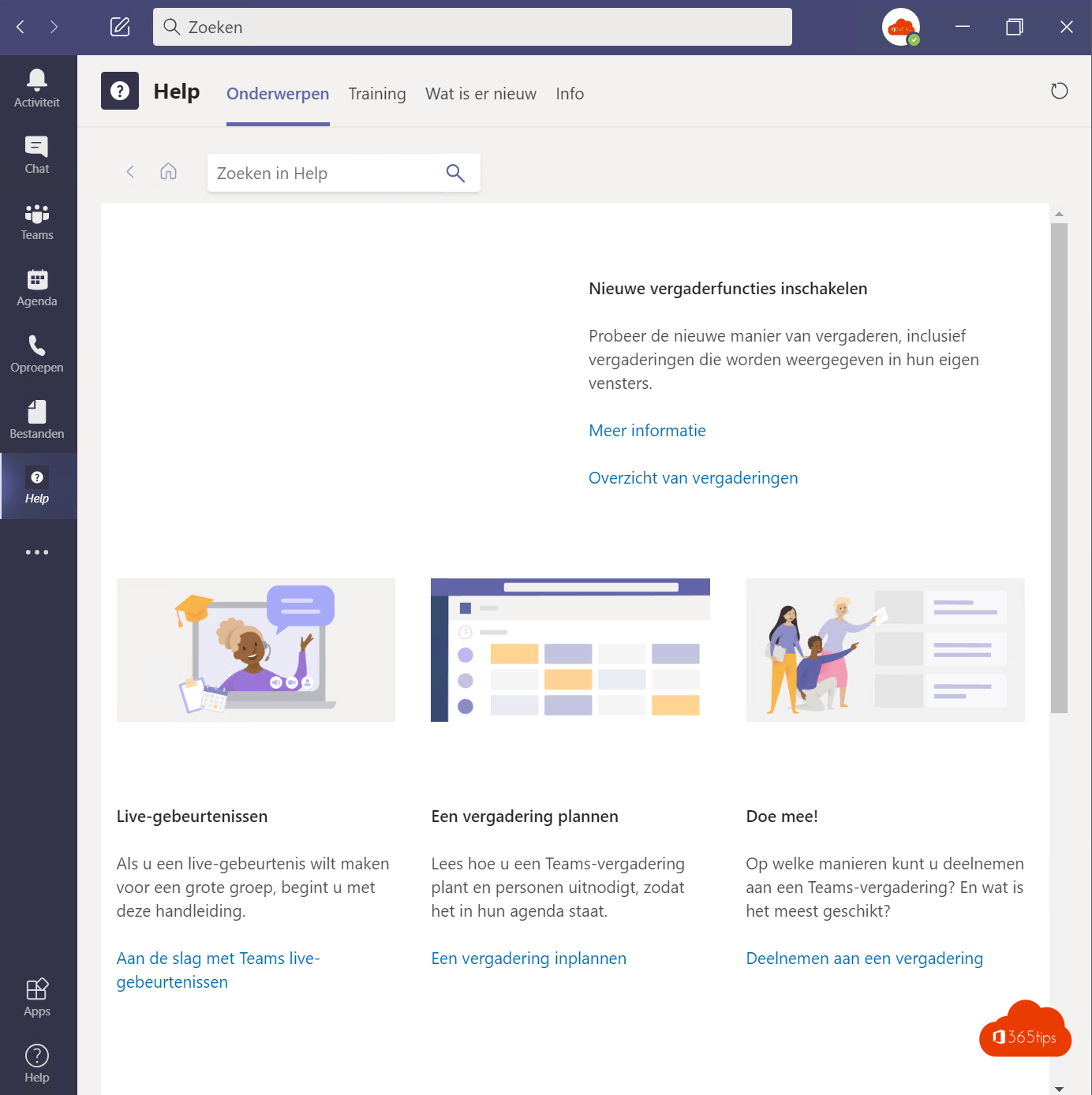 Within Microsoft Teams you can call up various tools or consult training courses in the help menu. Because these are often not so practical. However, it is very handy to be able to find an overview and videos of trainings.
Topics
Enable new meeting features
Try the new way of meeting, including meetings displayed in their own windows.
Live events
If you want to create a live event for a large group, start with this guide.
Getting started with Teams live-events
Schedule a meeting
Find out how to plan a Teams meeting and invite people so that it is in their agenda. Scheduling a meeting
Join us!
In what ways can you participate to a Teams meeting? And what is most suitable? participateto a meeting
For administrators
Gettingstarted with Teams / Support for remote workers with Teams / Training for administrators / For administrators: Upgrading from Skype for Business to Teams / For your end users: Switching from Skype for Business?
Popular
Displaying your screen during a meeting / Blurring your background / Recording a meeting / Learn more about teams and channels / Sending compliments to people / Searching for training with a teacher / VisitingTeams forum / Shortcuts for Teams
Browse help content
Basics / Teams and channels / Meetings, conversations and live events / Chats / Notifications / Files / Apps and services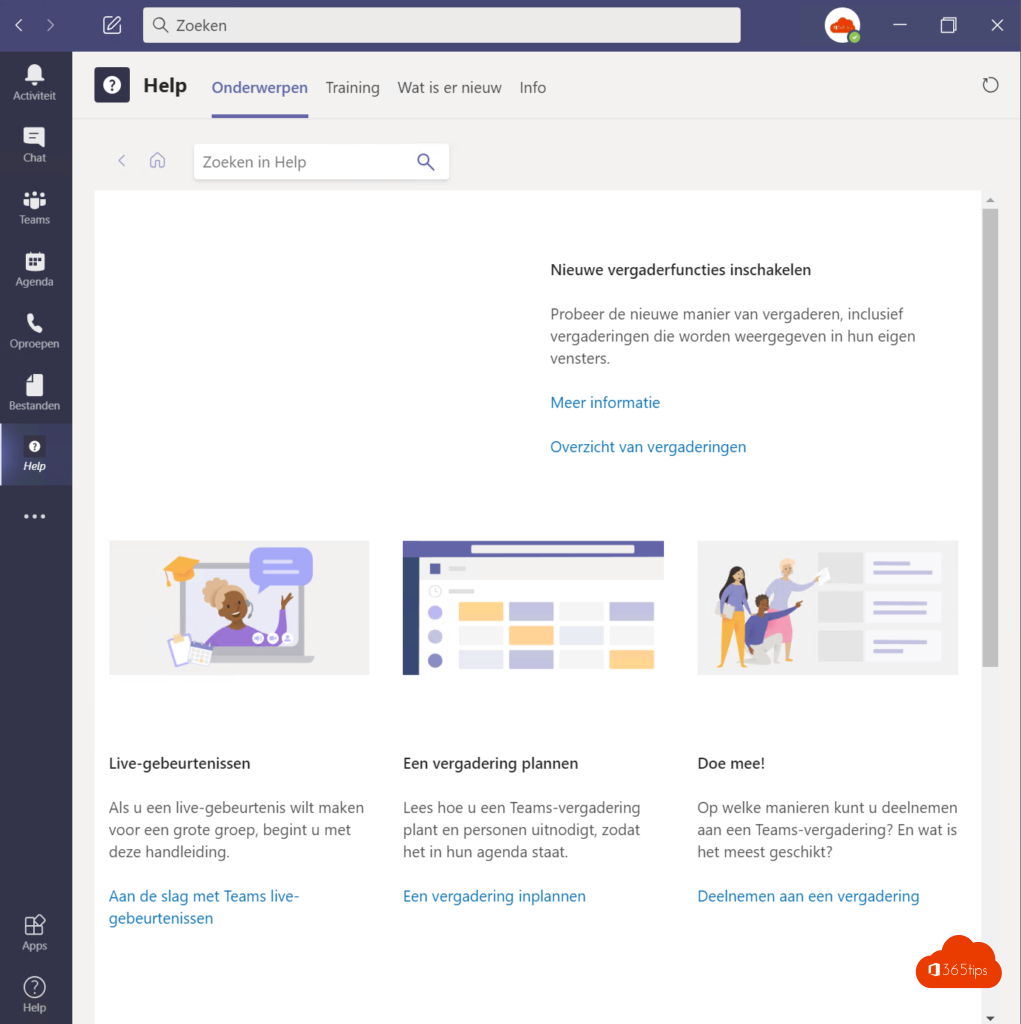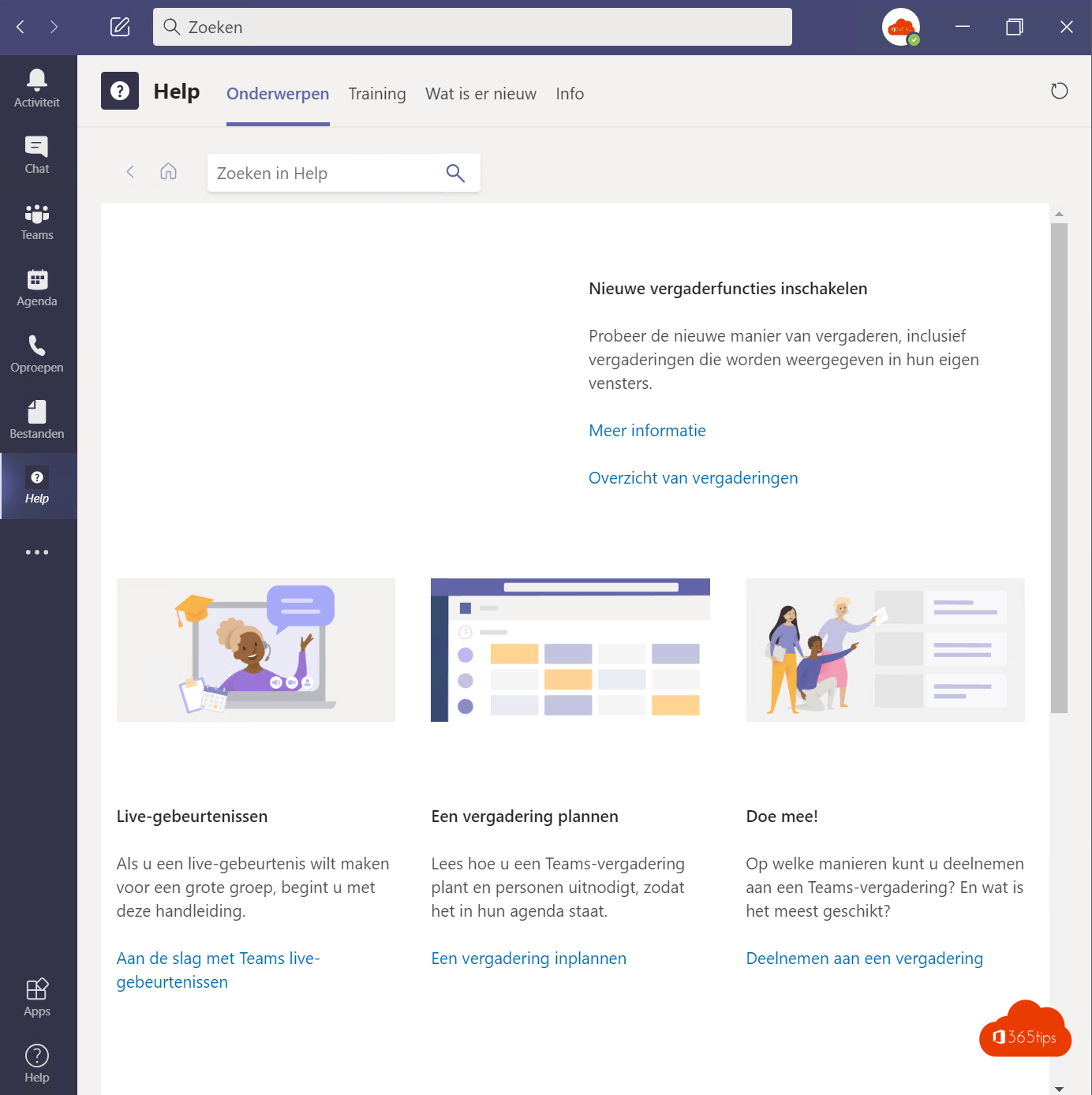 Video training
In this section you can watch short videos on how to perform specific tasks in Teams.