What's New in Microsoft Teams - Announcements!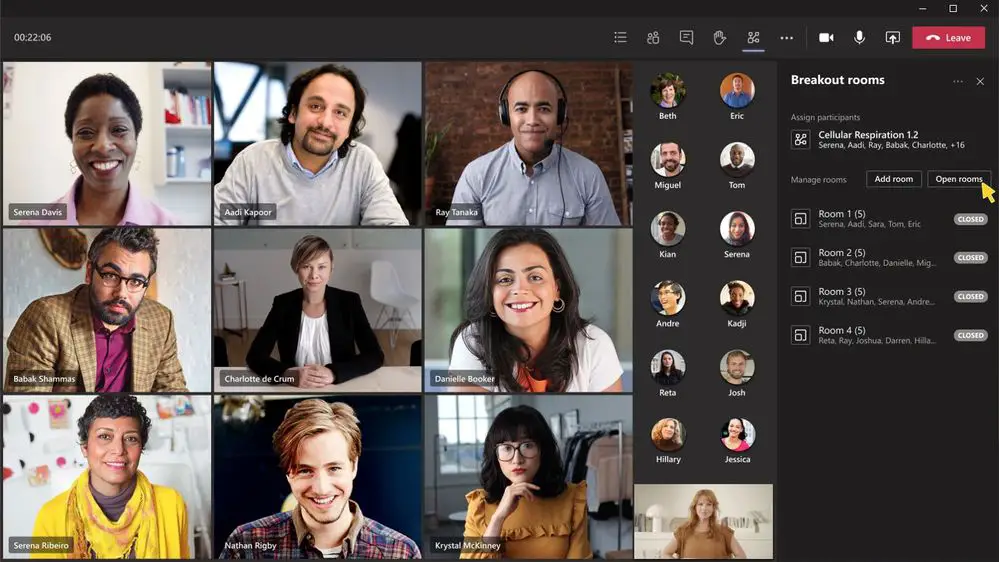 Annually at Microsoft Ignite, new features are announced that Microsoft will release in the following months. In this article you can discover the most important new features that will soon be available in teams!
What are the new issues announced at the end of 2020
New scenes in Together mode
Together mode redefines meeting experiences to help participants feel closer to each other even when they are not together. With the arrival of new scenes in Together mode this calendar year, you can take your team from an auditorium, to a meeting room or a coffee shop. Always fun, right?
Custom layouts
Custom layouts for a more dynamic viewing experience will be released later this year. These will allow presenters to customize how content is displayed for participants during a meeting. For example, if a presenter shows a PowerPoint slide, participants can see the presenter's video feed transposed to the foreground of the slide they are showing. More fun than watching a presentation without a speaker!
Breakout rooms
The brainstorming rooms (breakout rooms) available in December allow meeting organizers to split meeting participants into smaller groups to facilitate brainstorming sessions or working group discussions. Presenters can choose to jump between brainstorming rooms, make announcements to all brainstorming rooms and/or close the brainstorming rooms that then bring everyone back to the main meeting.
A full breakout rooms instruction can be found in English created by Thiago Beier.
---
Summary of the meeting
Meeting summaries help teams stay on track and continue work after a meeting for both participants and those who could not attend a meeting.
This year, a summary including a recording, transcription, chat, shared files and more from the meeting is automatically shared on the Chat tab of the meeting and can be viewed on the Details tab for each meeting. The summary is also available in the meeting event in your Outlook calendar. Now it remains to be seen if it will include all tasks including Dutch.
Webinar registration and reporting
For more structured meetings, such as client webinars, meeting organizers can use event registration with automated emails to facilitate attendance management. And after the meeting, you can view a detailed reporting dashboard that provides insight into attendee engagement. These new features are expected to roll out by the end of the year. It may take a little longer, as is often the case with new announcements.
Collaborative call
By collaborating call , customers can link a call queue to a channel in Teams. Users can collaborate and share information in the channel while answering calls in the queue. This feature is ideal for scenarios such as an IT help desk or HR hotline. IT administrators can quickly link queues to specific channels, and team owners can manage the settings.
Microsoft Teams templates
Teams-templates, now widely available, help your team get started faster and be more effective. Choose from general business scenarios, such as event management or crisis response, and industry-specific templates, such as a hospital department or bank branch. Each template comes with predefined channels, apps and guidance. Administrators can also create custom templates for your organization, allowing you to standardize team structures, reveal relevant apps and scale best practices. Read more
SharePoint-home page in Teams
The new home site app brings the power of the SharePoint-home site and an organization's intranet directly to Teams to give employees a beautiful entry into their organization's intranet, with customizable naming, branding and multi-level navigation to teams, communities and resources. Later this year, the app name and icon will match the brand for the user organization and can be tethered to the app bar in Teams, providing quick access to search and a personalized view of news and important sites.
Also read other Microsoft Teams blogs.
Source: What's New in Microsoft Teams | Microsoft Ignite 2020
About the author
Tagged: Ignite announcements, Microsoft 365, Microsoft SharePoint, Collaborate with Microsoft Teams, Together mode