How to install Outlook online as a PWA app in Google Chrome or Microsoft Edge?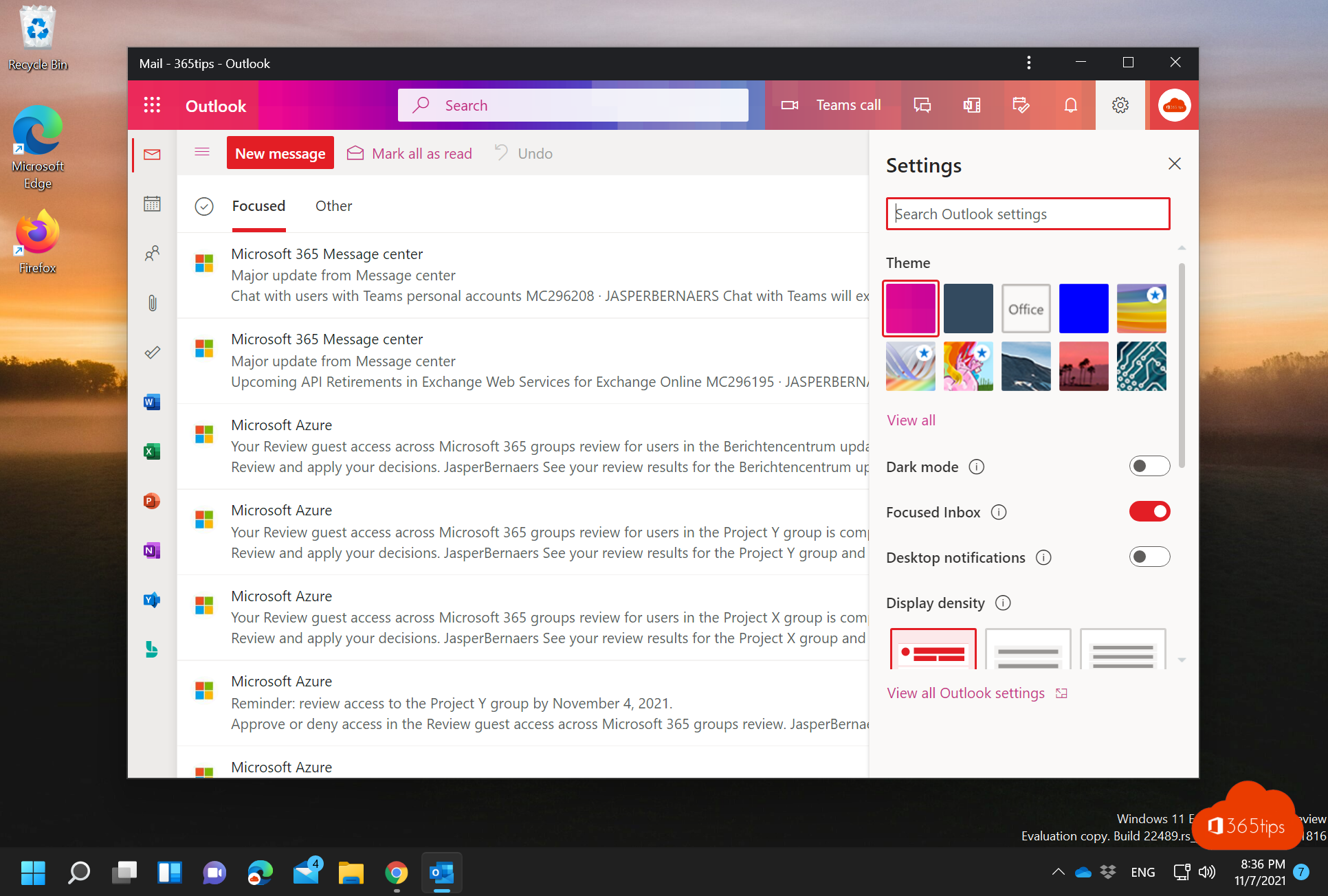 Compared to traditional web apps, PWAs (Progressive Web Apps) offer better caching, notification functions and background functionality, making them more like traditional apps.
Thanks to modern web technologies such as JavaScript and HTML5, PWAs run in a web browser. This allows you to avoid having to install all Office Apps on every computer.
On which systems can Progressive Web Apps (PWAs) be used?
On all machines that support the chromium-based browsers. Some examples: Mac, iPhone and iPad, Windows 10 or Windows 11.
Video: How to install Outlook online as an application in Google Chrome in Windows 11?
How to install Outlook as a PWA application in your browser - in Google Chrome in Windows 10 or 11
Navigate to webmail via https://outlook.office.com or via the icon on the top left.
Select + in the menu bar on the top right.

Then select, install to install the PWA application
You can now use your Office 365 online applications via this Web application.
An icon is automatically created on the desktop, and in the Start menu in Windows 11.
How to install the Outlook PWA app Online in Microsoft Edge Browser?
The same instructions as for any Chromium-based browser apply here. At the top, you can choose to install this app at the application prompt.
Interesting features within Edge are; Pin to taskbar, Pin to start, Create desktop shortcut & auto-start at device login.
Delete a progressive Web App (PWA) in Google Chrome?
First open the app you want to remove. You can only uninstall in the installed app.
-> then select deinstallation from the top of the menu bar.
Install Microsoft Teams as a PWA application in Microsoft Edge?
Microsoft Teams can work faster if you use it as a PWA app.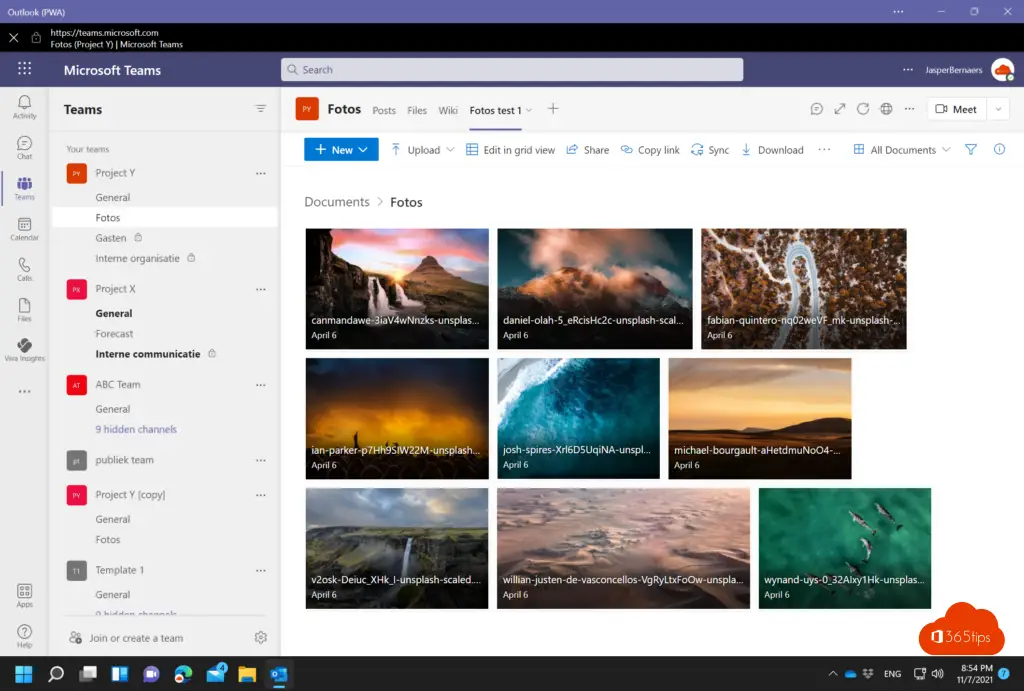 Install a PWA APP like Outlook on Mac OSX in Microsoft Edge
Press Install Outlook (PWA) App in Microsoft Edge on your Mac device (Macbook, iMac, Air, etc.) or Chromebook at the top.
Example of displaying a PWA app on a MAC.
Enabling notifications in a PWA app
Select Settings at the top right -> Activate -> Desktop notifications.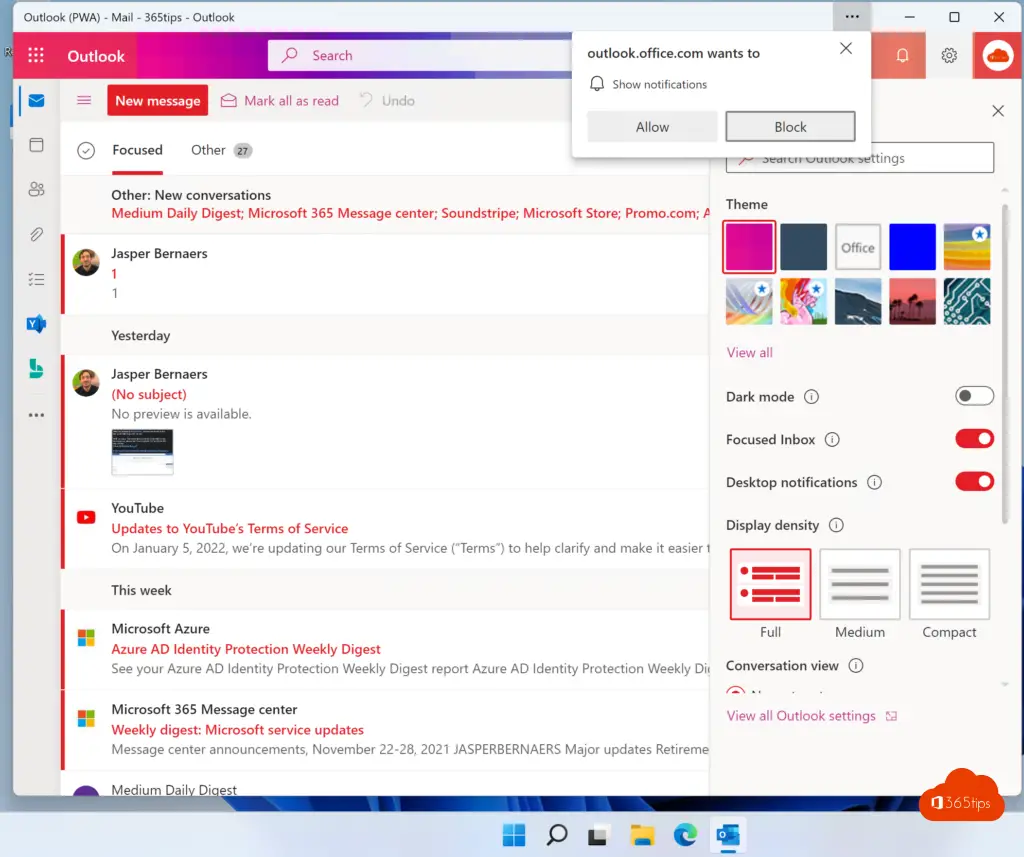 Also read
Install Microsoft EDGE with Microsoft EndPoint Manager
File request or filerequest with OneDrive for Business
Build a Windows Autopilot demo environment in 60 minutes
Manually add a device to Microsoft Intune in 5 steps!
15 steps to a digital workplace with Microsoft 365 E3 or E5