Add Windows Defender ATP to Azure Advance Threat Protection.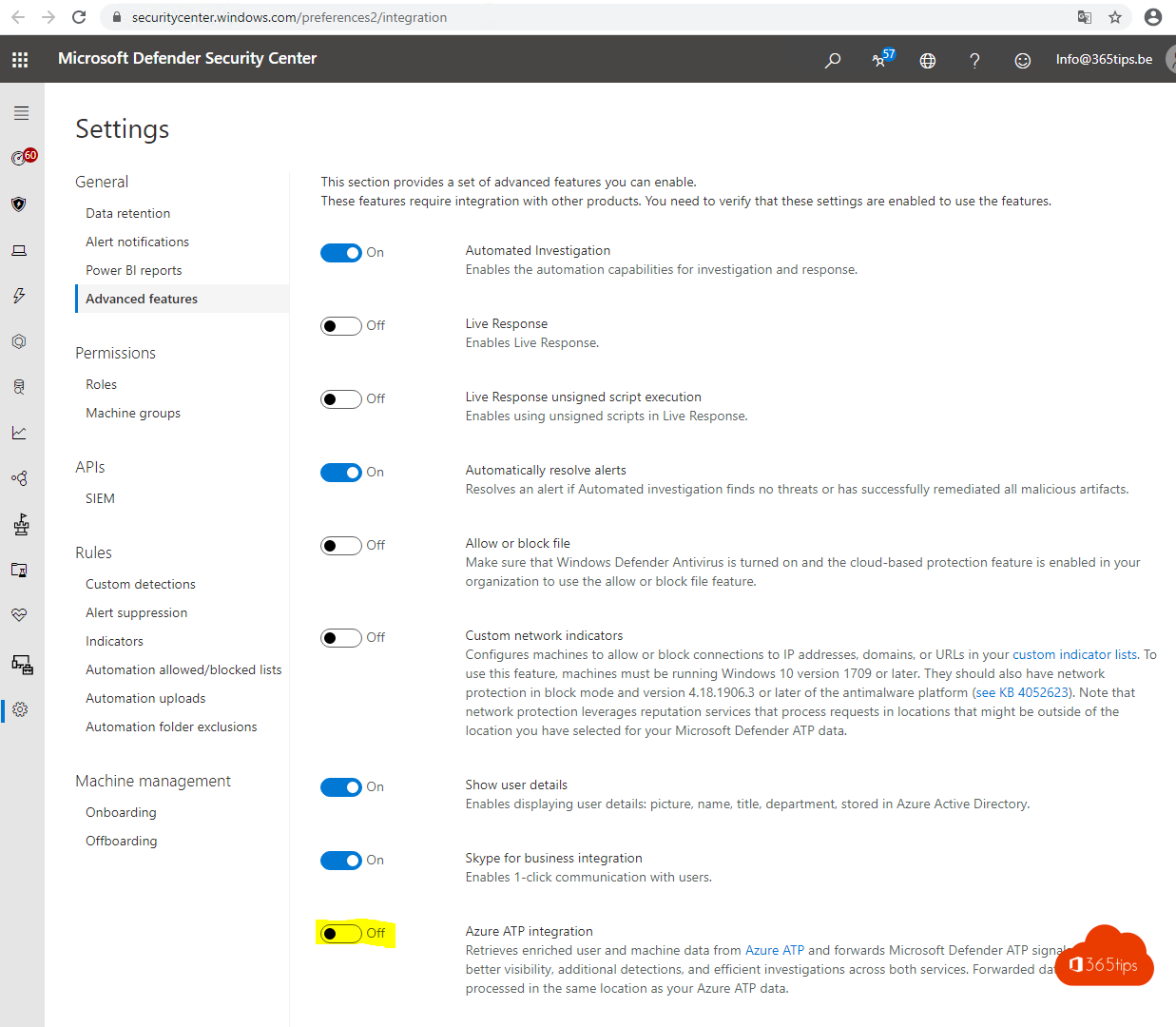 With Azure Advanced Threat Protection, you can harness the power of cloud to protect against increasingly sophisticated threats that continue to increase in frequency. Detect and investigate security incidents in your organization with a cloud security solution that supports the most demanding analytical workloads! Let's go!
Open the ATP Portal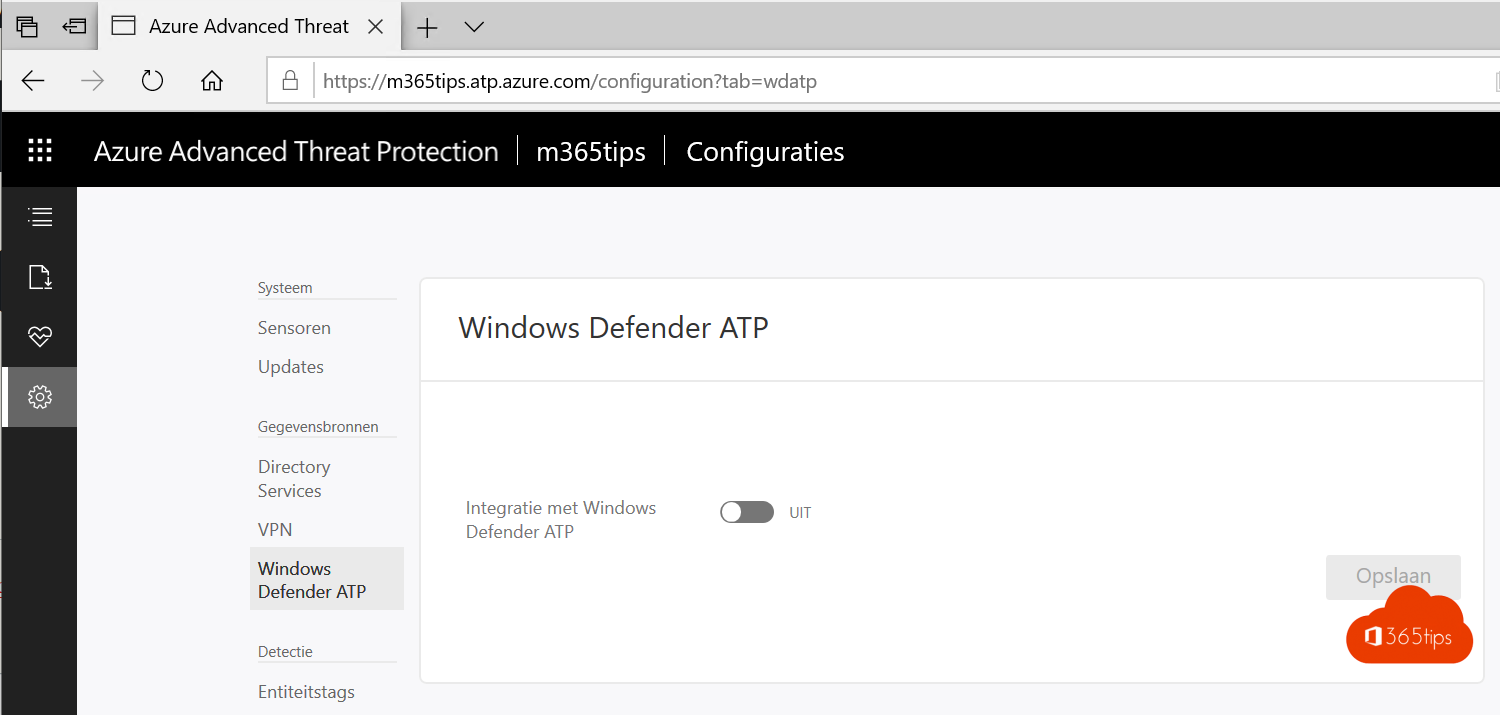 Enable Azure ATP through Microsoft's defender Security Center
Navigate to settings, Advanced Features and activate Azure ATP Integrations.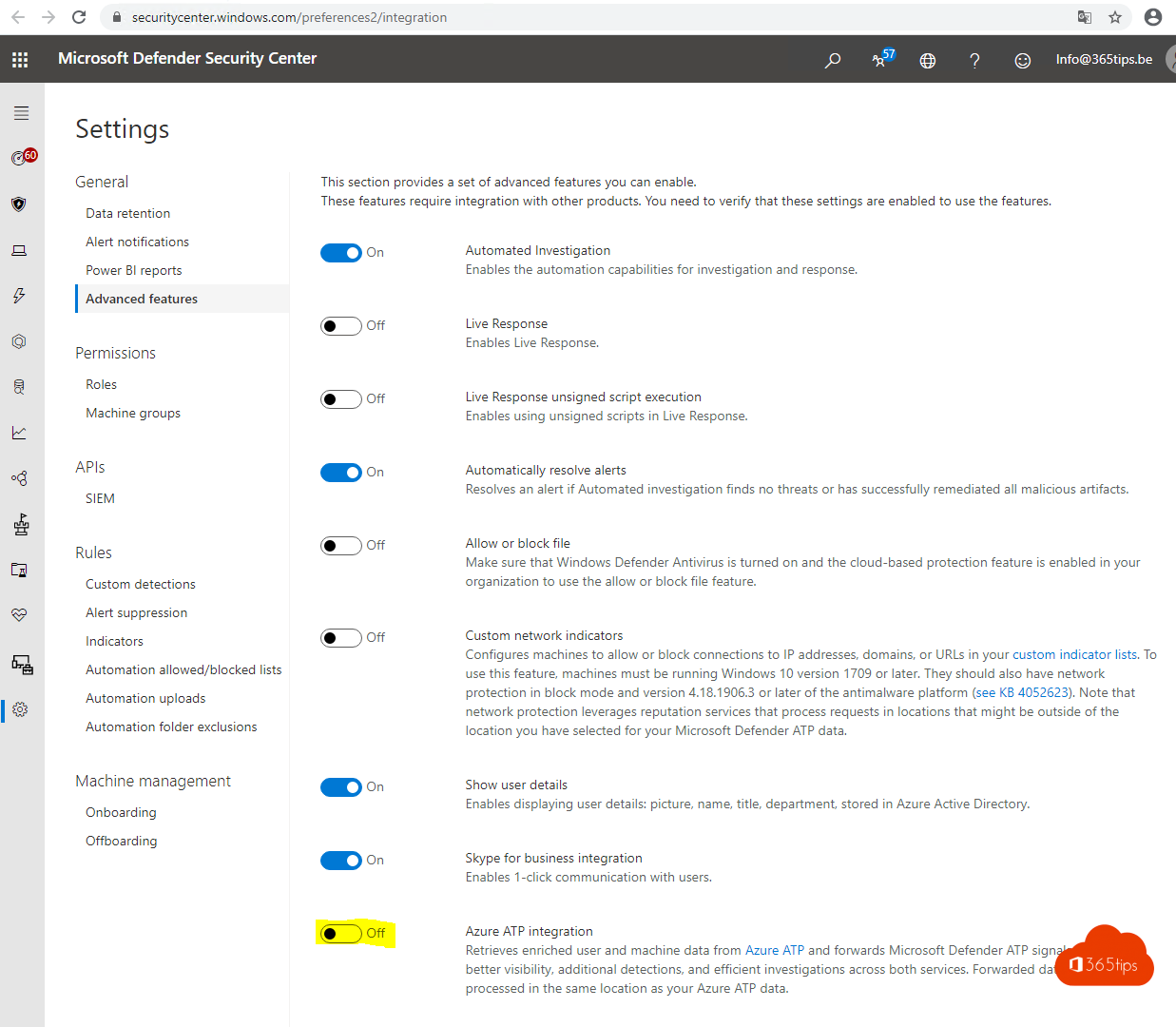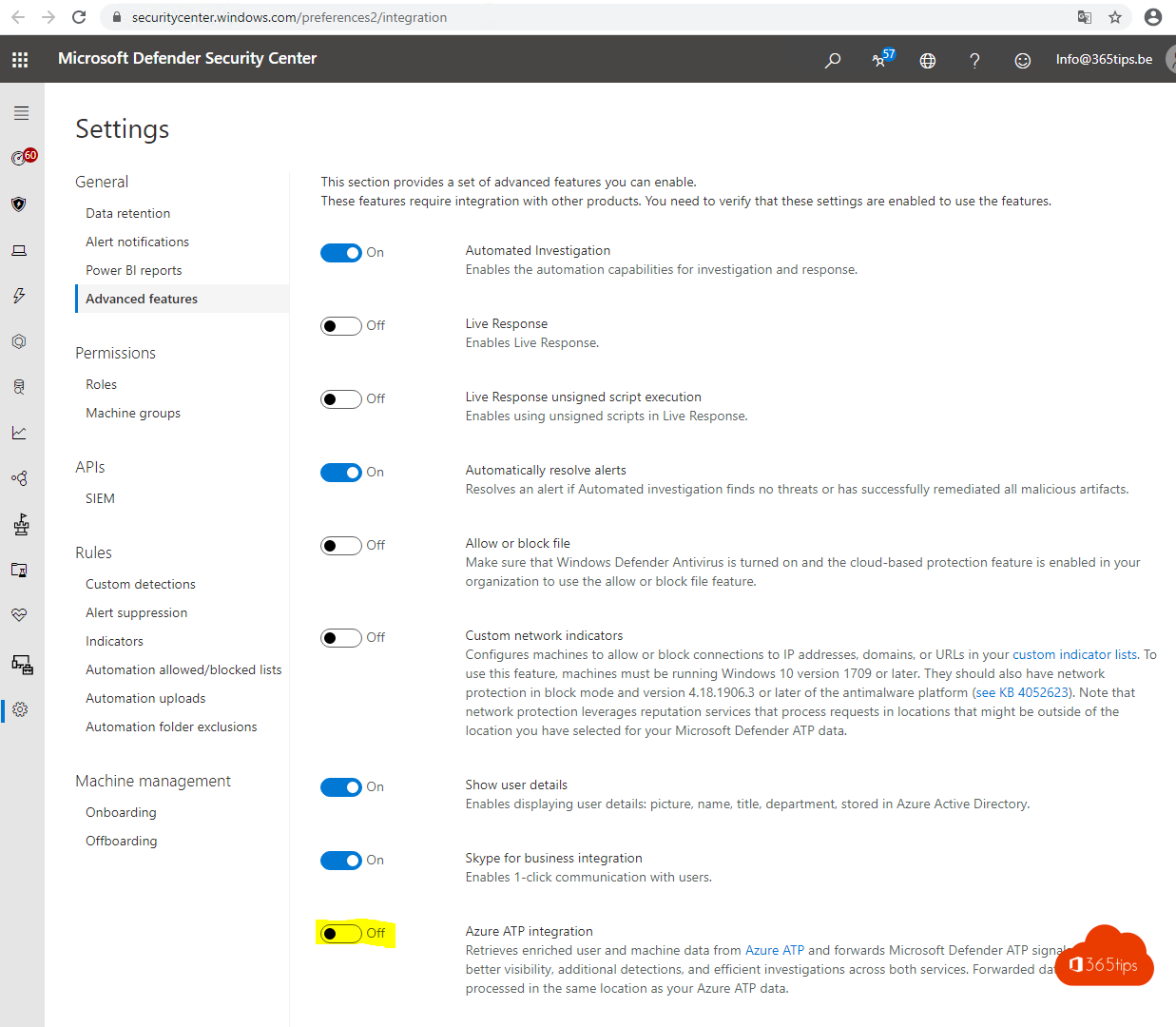 That's it!

Summary! From now on you can:
Identify suspicious activity of users and devices with both detection with known techniques and behavioral analysis
Analyze threat intelligence through the cloud and on-premises
saved Secure user identities and credentials in Active Directory
Display clear information about attacks on a simple timeline
Check multiple entry points thanks to integration with Windows Defender Advanced Threat Protection
In short, many insights into your environment.
Related blogs
Block downloading of O365 files when your device is unknown
Make legacy authentication insightful with Azure Log Analytics
How to activate Multi-Factor Authentication (MFA) in Office 365
Microsoft 365 Security Assessment in 5 steps!
Making your organization more secure in one click with Azure AD Security Defaults
About the author
Tagged: Activate, Advanced Threat Protection, Analysis, Azure, Manual, MFA, Microsoft Windows, On-premises, Tenant