Make legacy authentication insightful with Azure Log Analytics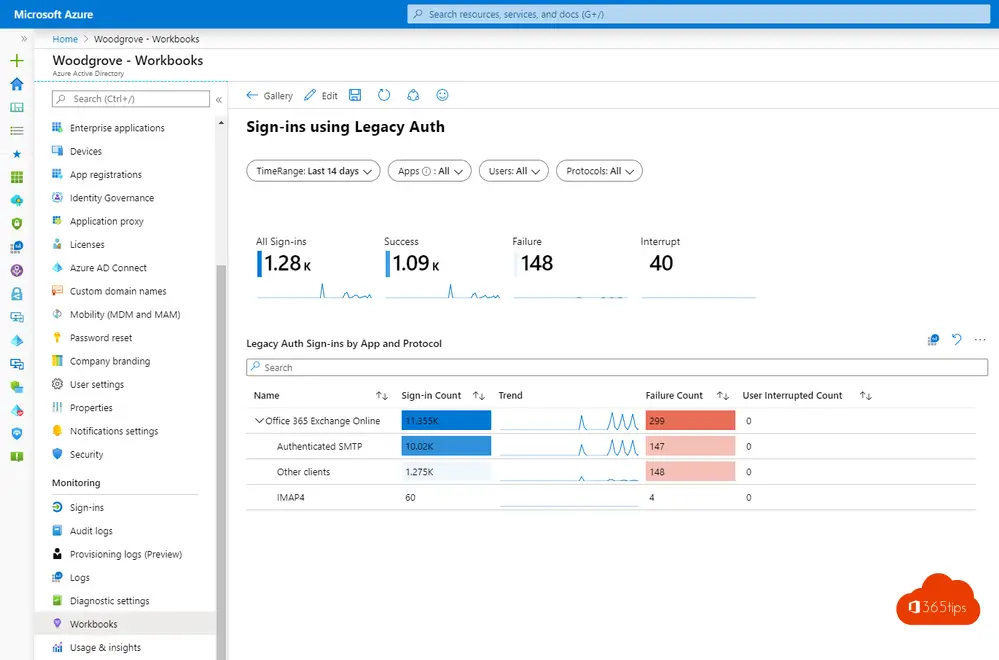 Activating legacy authentication via Microsoft Azure can be done via this blog.
Create a log analytics workbook in Azure
Browse to https://po rtal.azure.com
Create a resource - create a resource
Search for Log Analytics
More details can be found here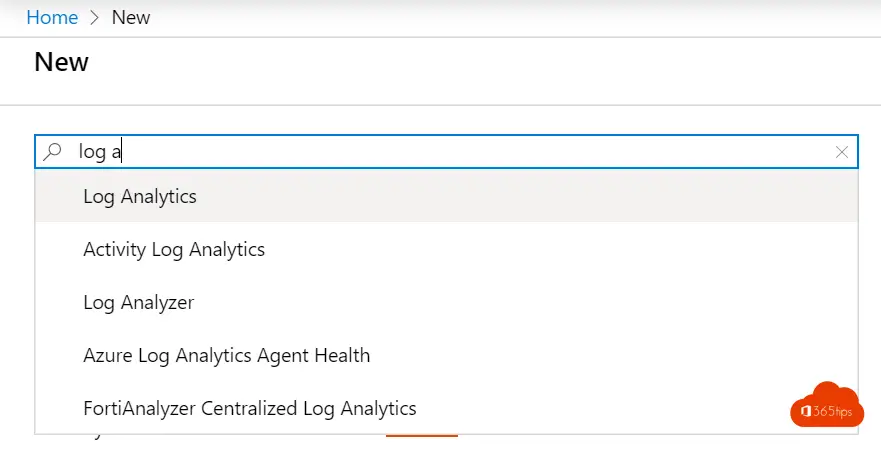 Click create - to set up your log analytics environment
create a workspace
Name your workspace
Choose your subscription - in this case, a test environment
Create a resource group for your logs.
Chooses the location: If you are in Europe, then best europe.
Pricing tier you can choose yourself, it depends on the need. In this demo we are working with 7 days. (free)
You have 5GB free per paying account.
You can work through pay-as-you-go to pay for what you use.
Deployment underway!
Go to Azure Active Directory
Via portal.Azure.com
Or via: ActiveDirectoryMenuBlade/Overview
Navigate to diagnostic settings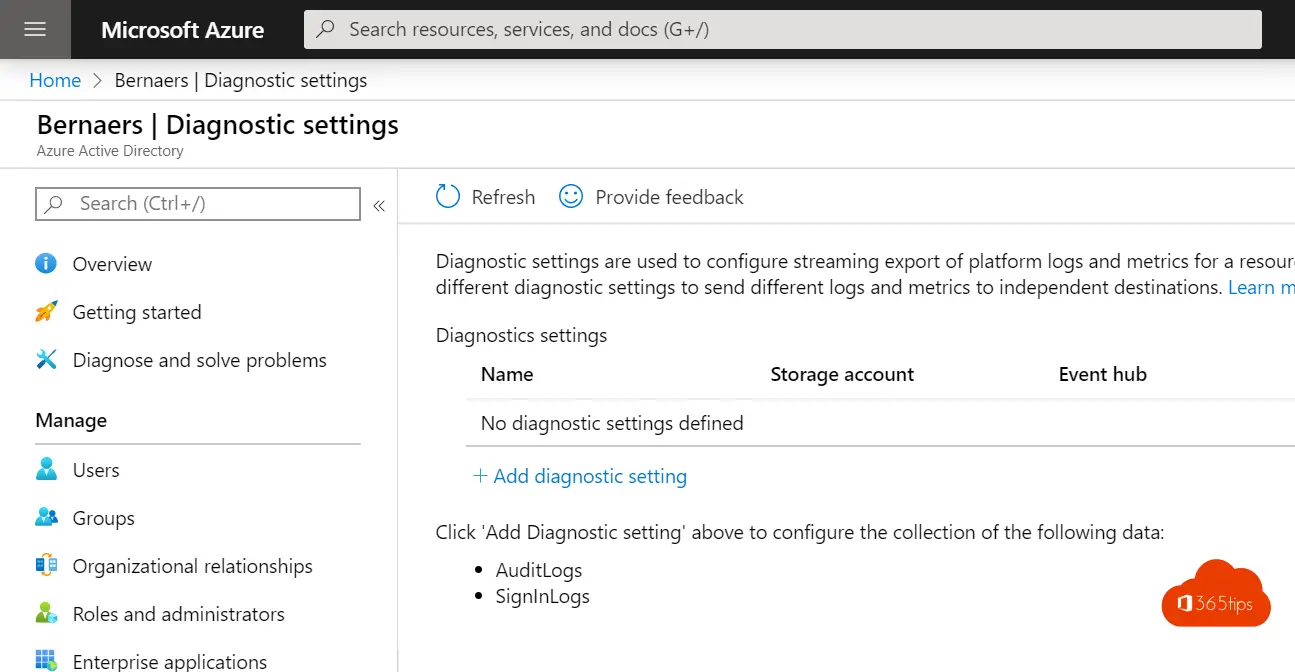 choose a name for the diagnostics settings
Choose which logs you want to cap.
Audit Logs
Sign In Logs
Select 'send to log Analytics'
Choose your subscription
Choose your Workspace
...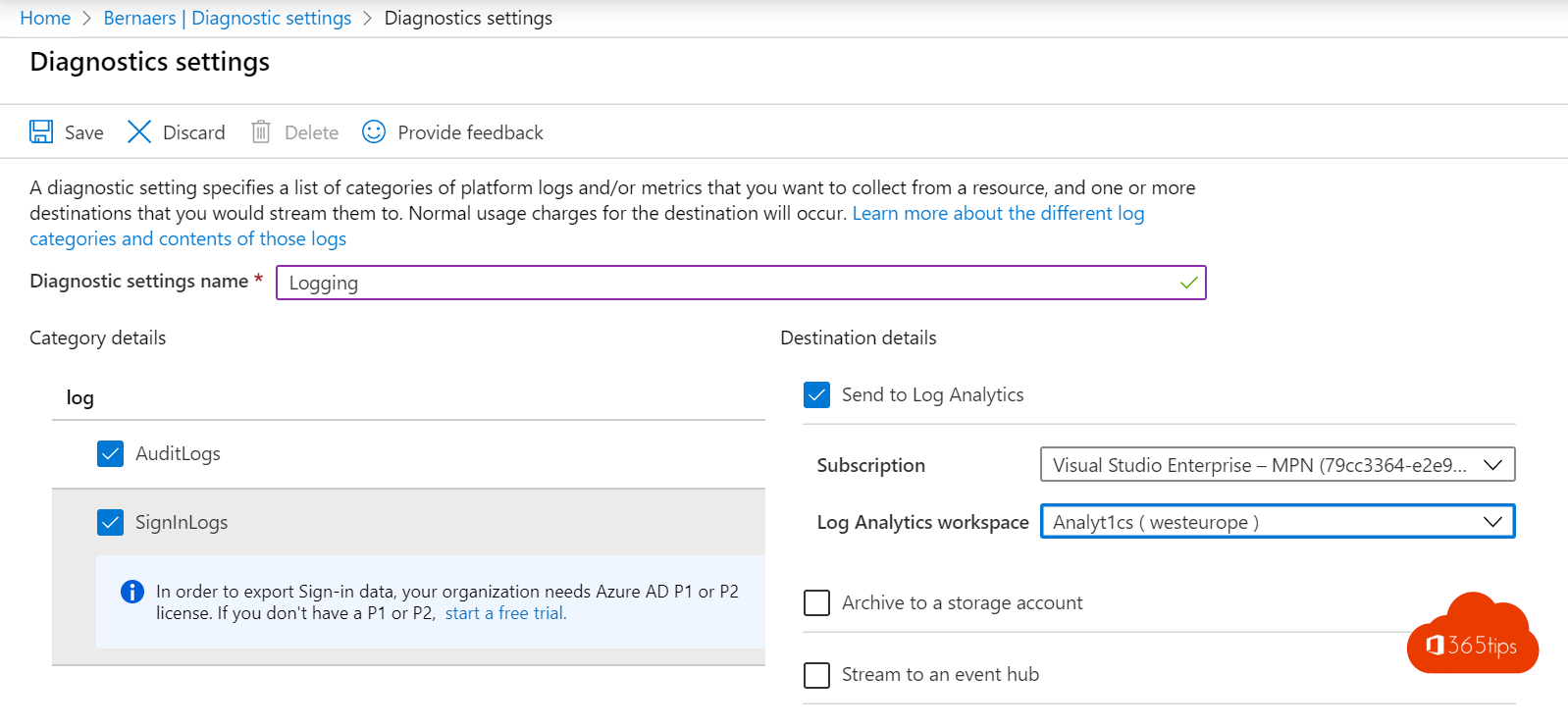 That's it!

Workbooks
Navigate to Workbooks
These are "workbook" templates created by Microsoft in which you can more easily get clear reports & insights without interactions.
Select the desired log.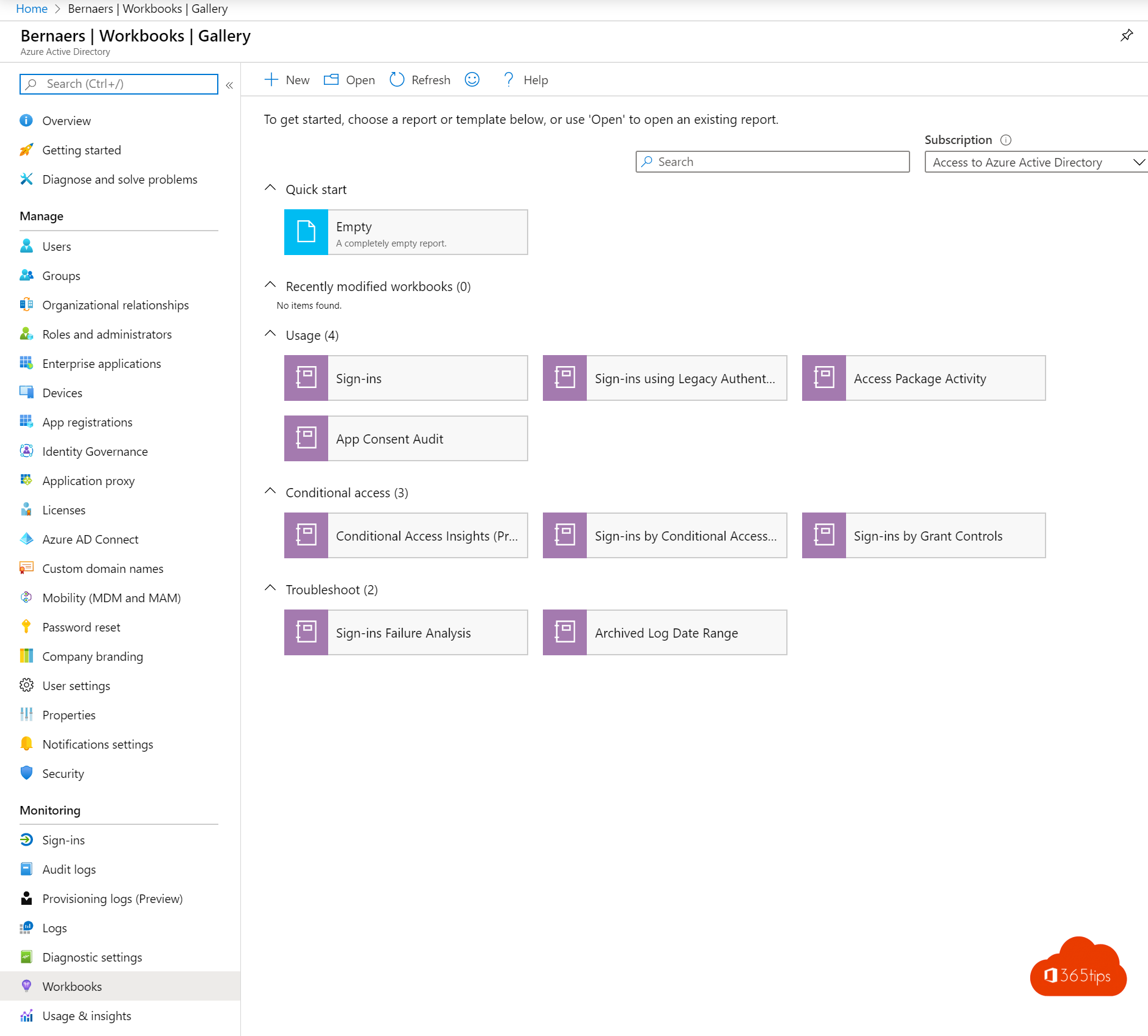 Legacy Authentication
In this case, you want to be able to see how many applications or users are still using Legacy Authentication today.
You can see this in the workbook - Legacy Authentication
Click on:
You now have insights on the sign-ins numbers and trends in your organization
Useful for: Make adjustments as needed.
Seeing the risks of failed authenticaction
Unfortunately also the risks of successful logins....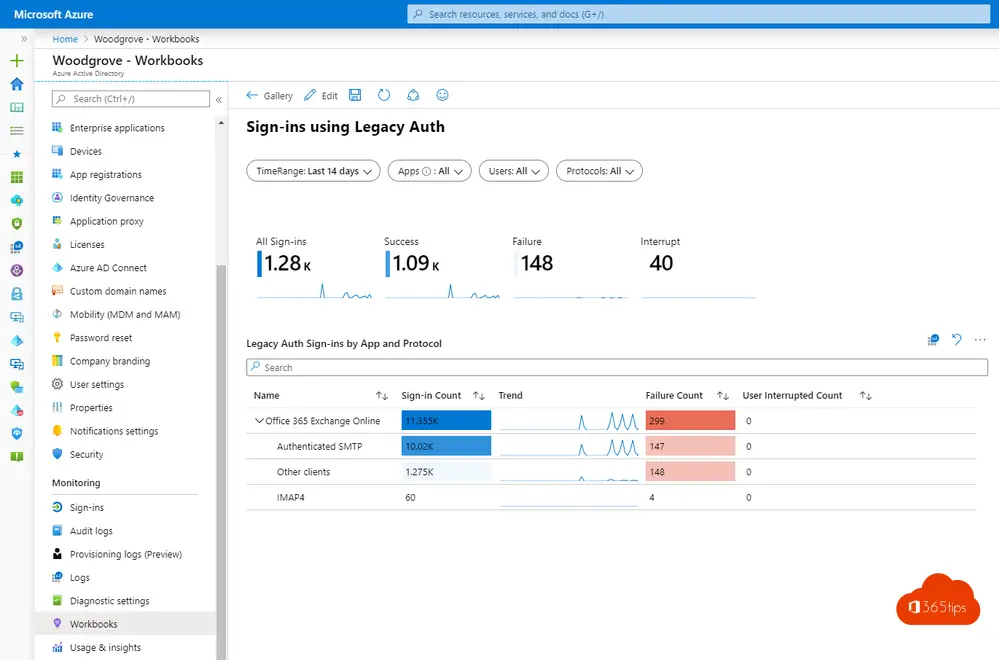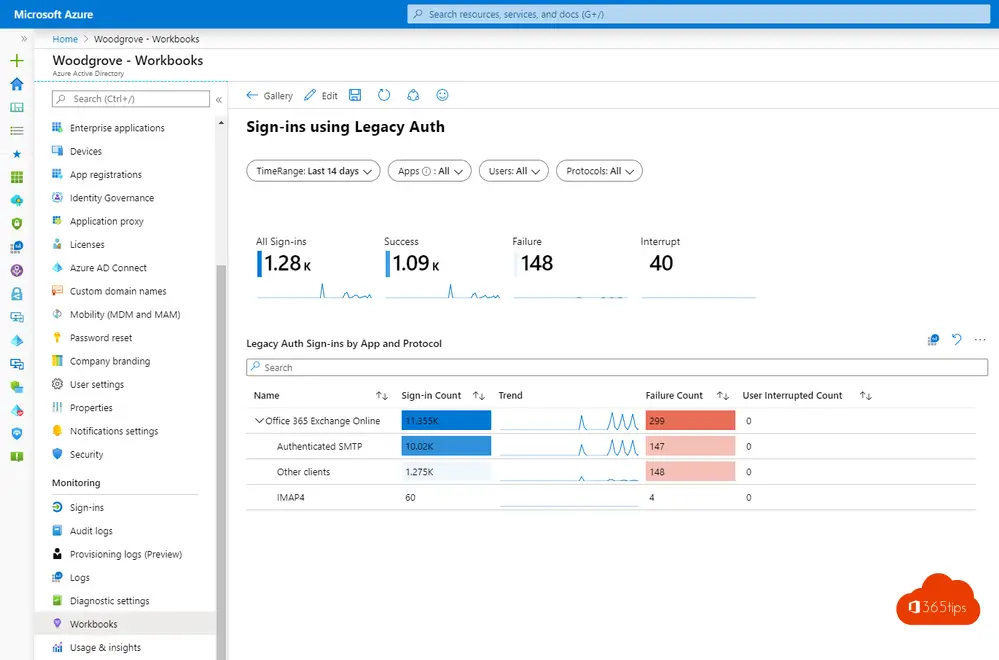 Want to disable basic authentication?
Then start in with Azure Active Directory Security Defaults!
About the author
Tagged: Application, Authentication, Azure, Free, Manual, MFA, Microsoft, On-premises, Security, Security Risk