All about Microsoft Forms in Microsoft Teams - VIDEO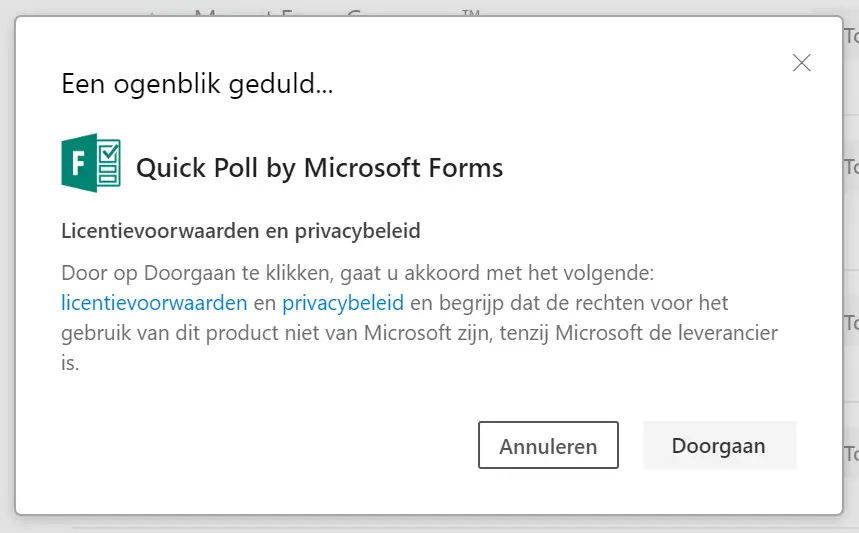 Using Forms in Microsoft Teams
Activate Microsoft Forms in PowerPoint
While enabling a plug-in, custom commands and new features are added to Officeprogram's that allow you to increase your productivity. Since plug-ins can be used by hackers to cause damage to your computer, you can use plug-in security settings to change their behavior.
Do you want to use Microsoft Forms in PowerPoint use and run into the fact that you don't have any plug-ins? Most likely, Microsoft Forms has been disabled as a plug-in by the IT Administrator. Through these steps, you can enable Microsoft Forms.
Use the Office 365 Admin panel
Click on implement plug-in
Implement new plug-in
The Centralized Deployment service allows you to deploy Office Web plug-ins to users of Excel,Outlook,PowerPoint and Word.
Choose your application and select add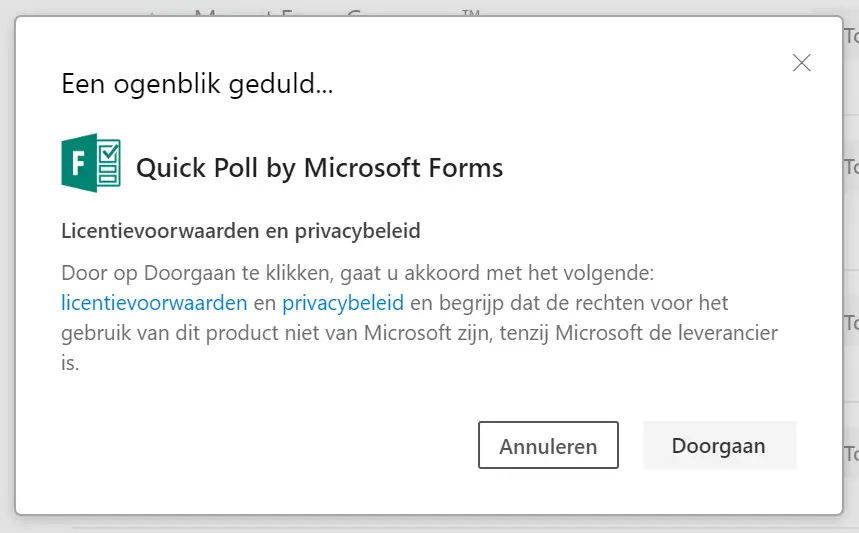 Configure who the add-in may be used by
You will receive an email notification confirming that the implementation was successful. 
It takes up to 12 hours for the add-in to appear on users' ribbons: users may need to restart Office.
Forms comprehensive manual
Create a fill-in form, survey or quiz in Forms using these tutorials.
howto-make-a-fill-in-form-enquete-or-quiz-in-forms

Via the website of Roel Peeters
Tagged: Activate, Application, E-Mail, Excel, Manual, Microsoft, Microsoft 365, Microsoft Excel, Microsoft Forms, Microsoft Office 365, Microsoft Outlook, PowerPoint, productivity, Collaborate with Microsoft Teams