How to use automatic translation in Microsoft Word and PowerPoint ?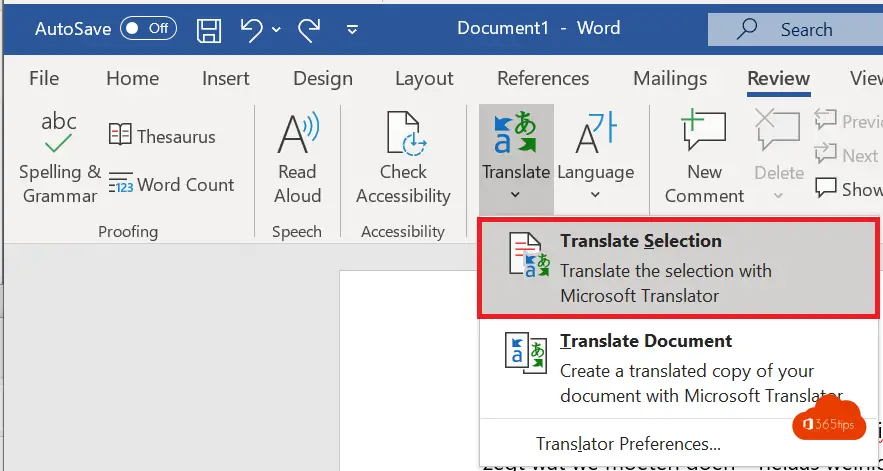 Microsoft Office 365 subscribers can translate Word documents free of charge and in real time into all supported languages using Word Translator, an intelligent service made available via the Microsoft Cloud.
Example video machine translation in Microsoft Word
Press Review and select the translate section

Select translate selection to select texts to translate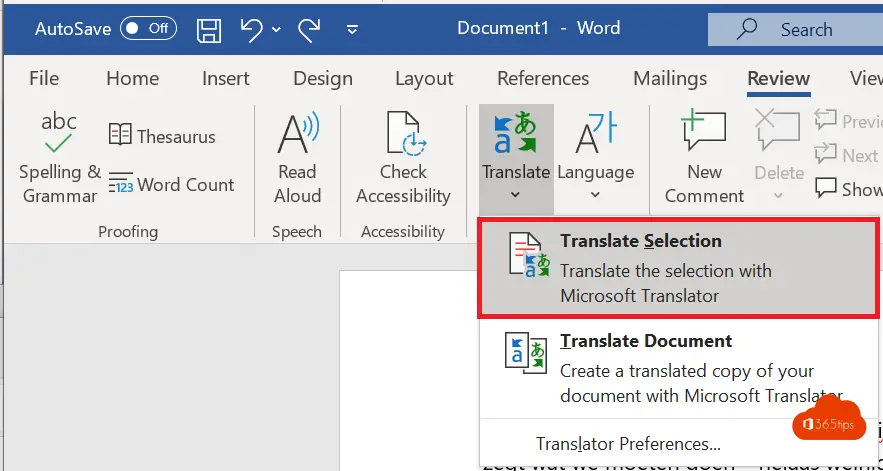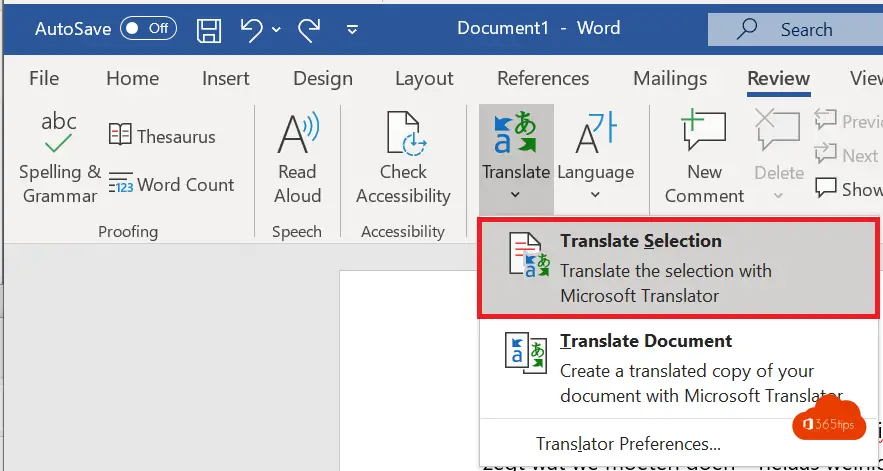 Select your text and press insert at the bottom right to insert the modified text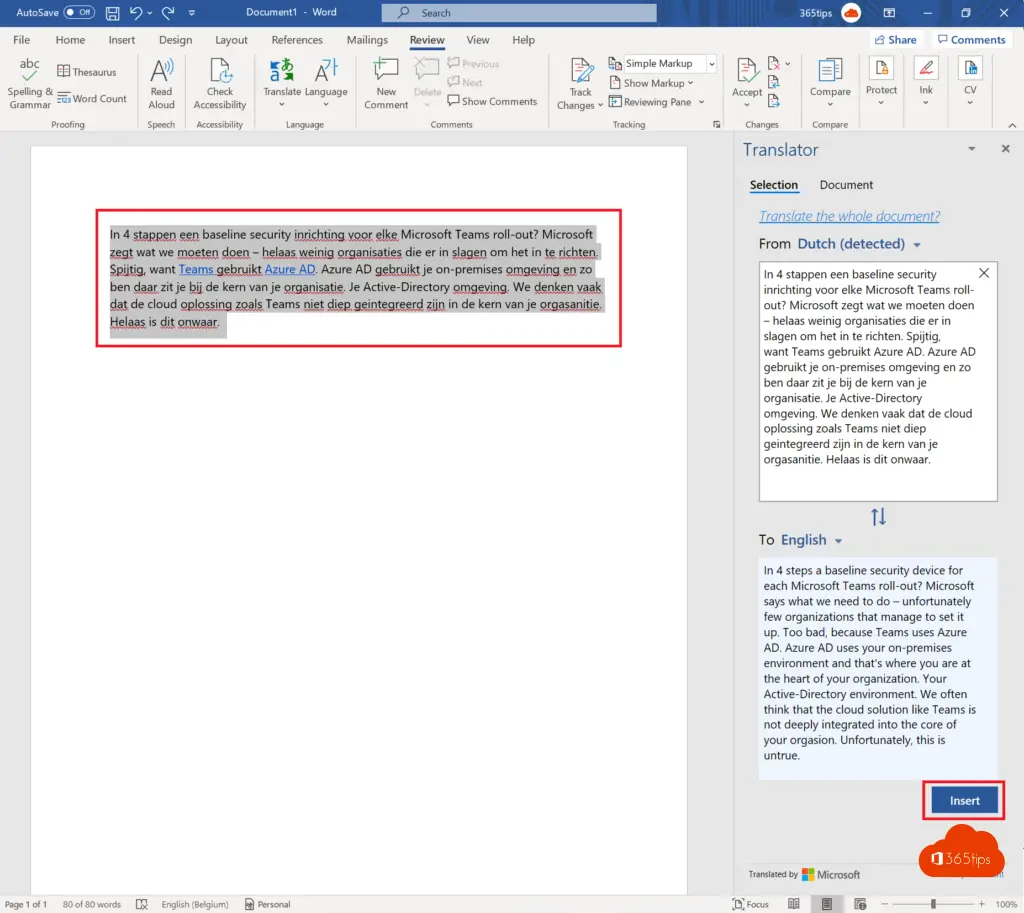 In this case, your text will be automatically translated from Dutch -> English.
Also read
Emoji support in Outlook, Windows 11 and Microsoft Teams
Search bar commands - navigate Microsoft faster Teams
How to share files in Microsoft Office 365 and Teams - 8 scenarios