Configure your Office 365 tenant to 'First Release' in 3 steps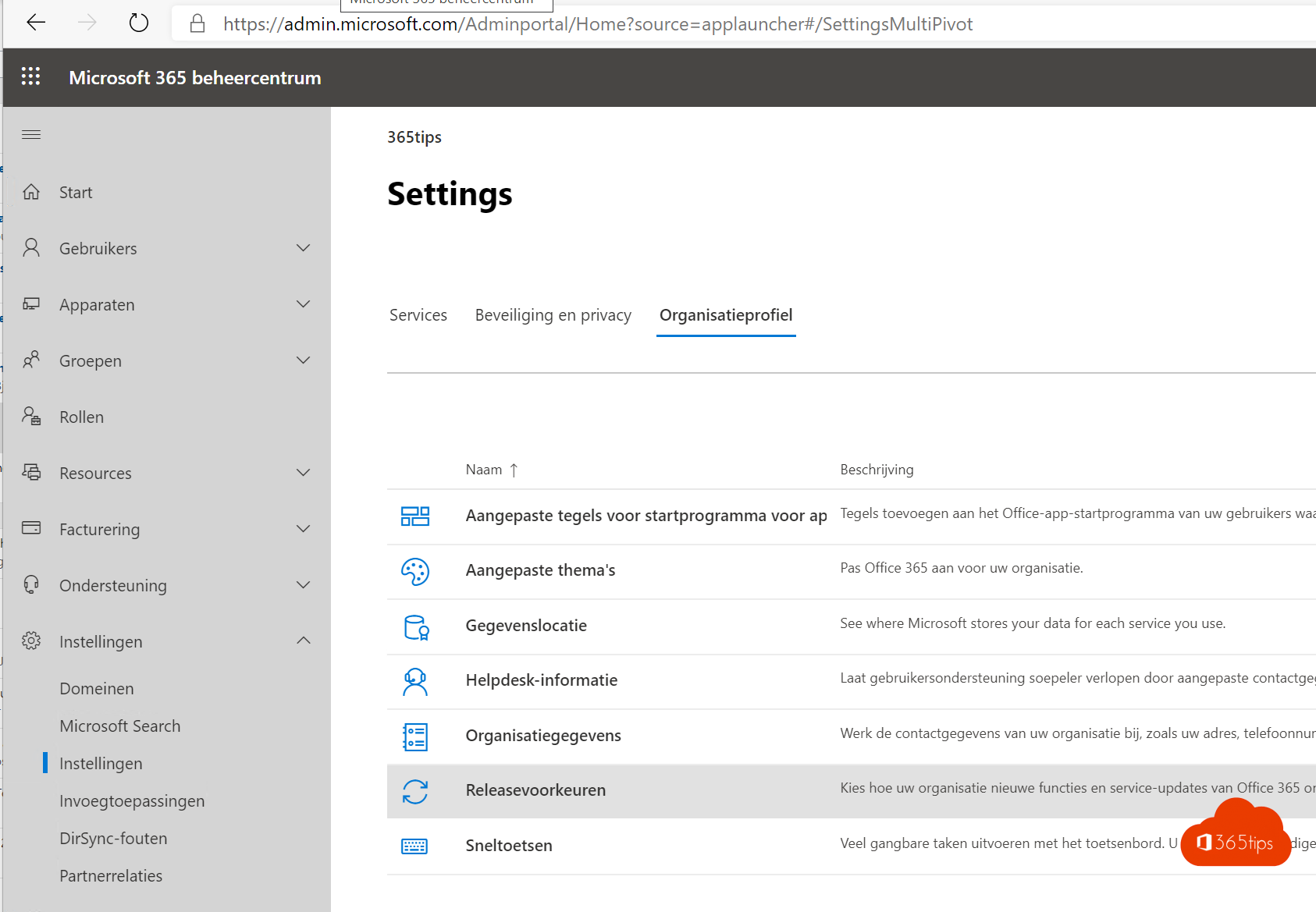 Within Office 365 you can receive updates, features or services before they are tested on other user environments. Do you also want to be in the first release to test new functionalities?
Then change your organisation profile to first-release. Or work with a single first-release group that includes your test users.
1. Login to the Admin Portal
Login via https://admin.microsoft.com. Or use this clear URL page.
Click on Settings on the left.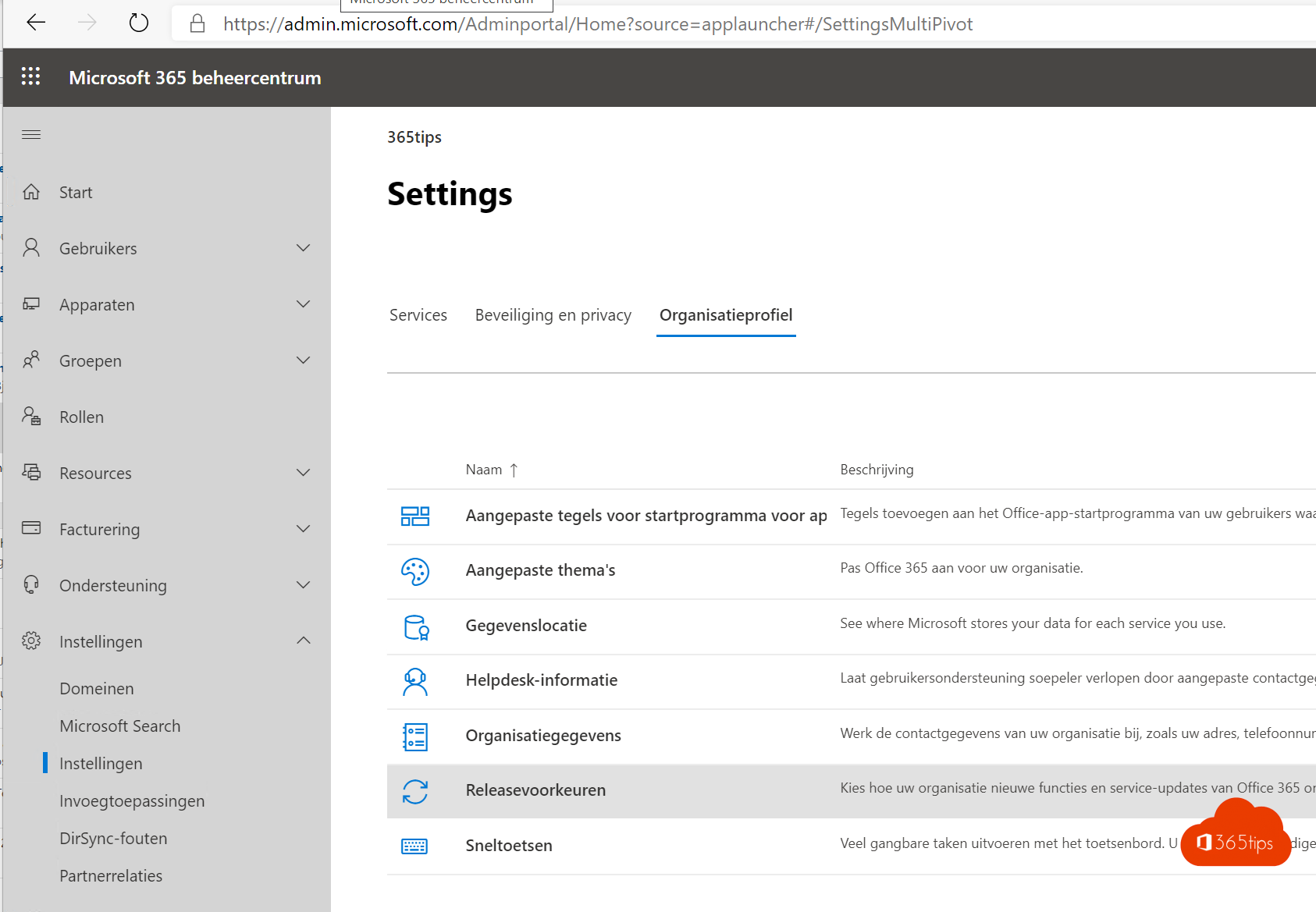 2. Change the current configuration
Standard release - Receive updates as they become generally available.
Targeted release - Receive early updates for your entire organisation
Targeted release for selected users - Select individuals to preview updates, so your organisation is prepared
3. Choose targeted release for the whole organisation or for a group or individual
That's it! You will be the first to receive the new features!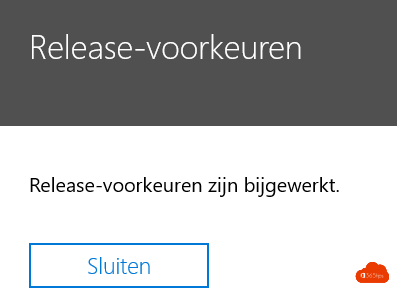 Other tenant settings and options can be found here. Also read120+ Team blogs.