Change default contact list in Microsoft Outlook?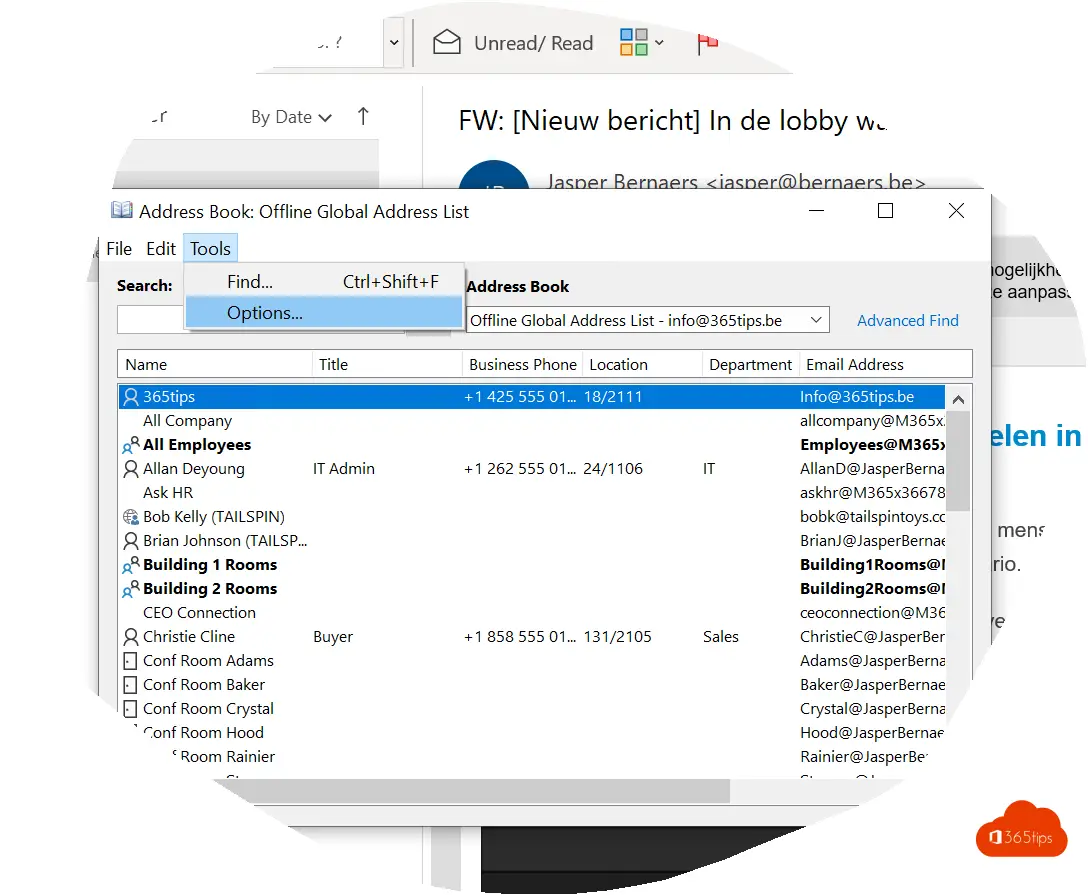 Adjusting the default address book? This adjustment helps to avoid that you always look in the wrong global address list.
Open Outlook 2016 to customise the default contacts list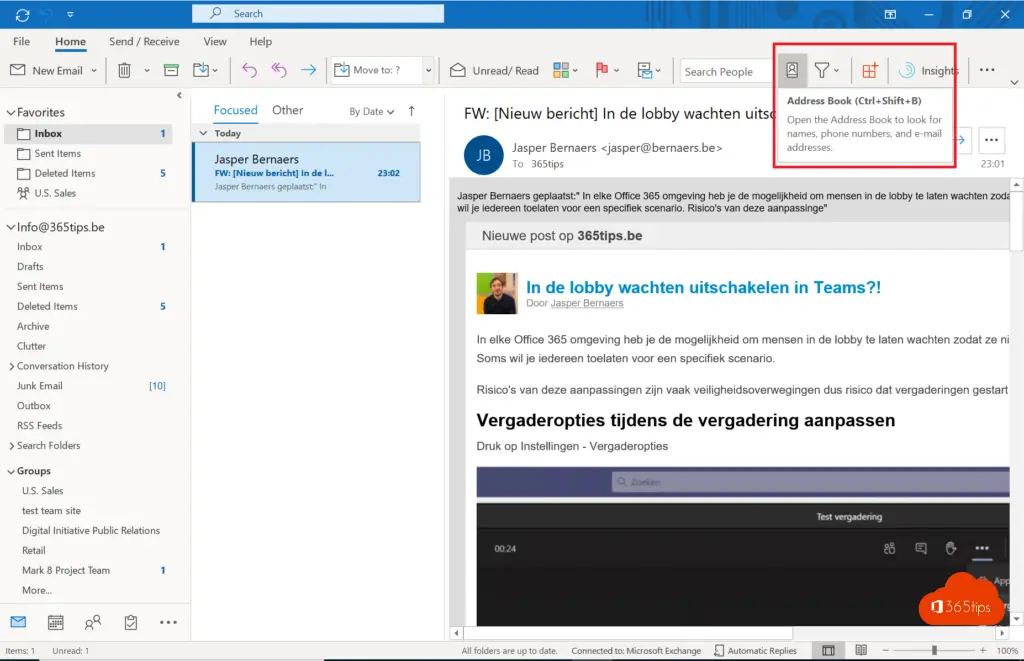 Then select options from the address book menu
At the top right you can click on Address Book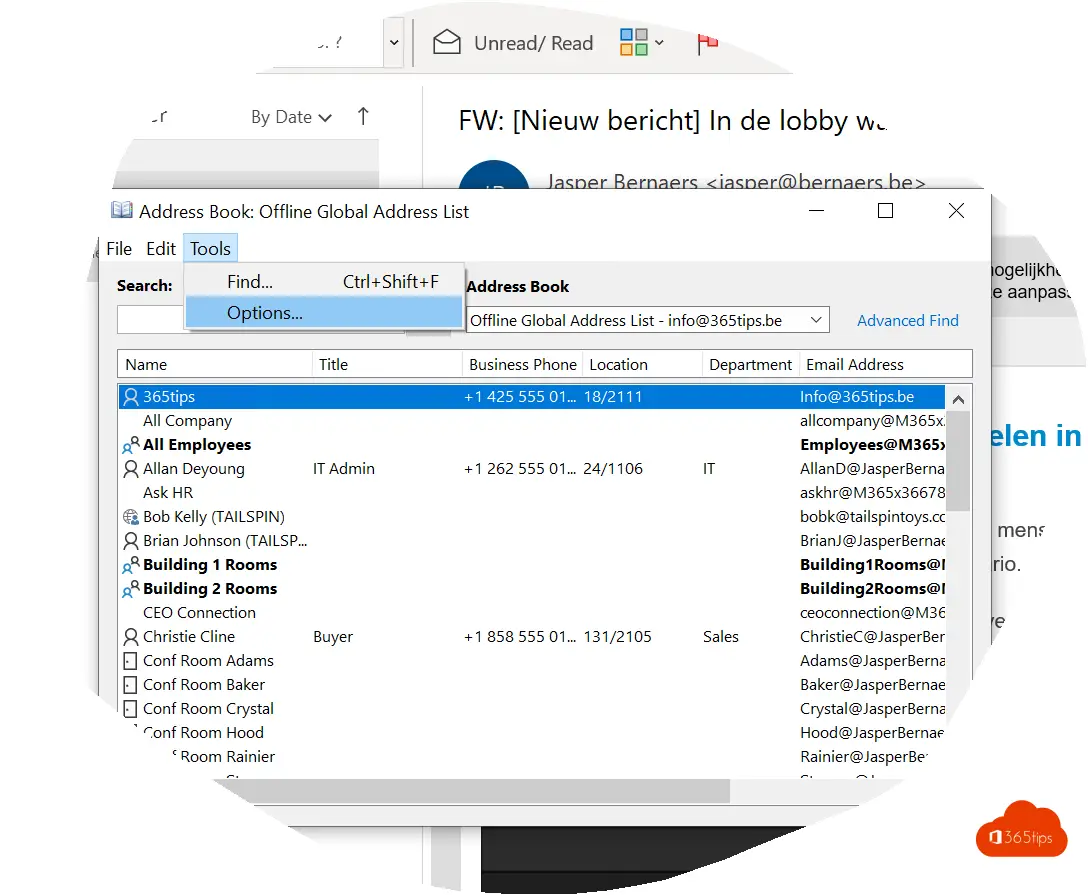 Please indicate your preferred address book
If the desired result is that you want to find all colleagues in your organisation, you should activate the global address list.
Also read
Install Outlook online as a PWA app in Google Chrome or Microsoft Edge?
Emoji support in Outlook, Windows 11 and Microsoft Teams
How to password protect e-mails in Microsoft 365 or Outlook?