🔴 How can you enable and use Live events for Microsoft Teams ?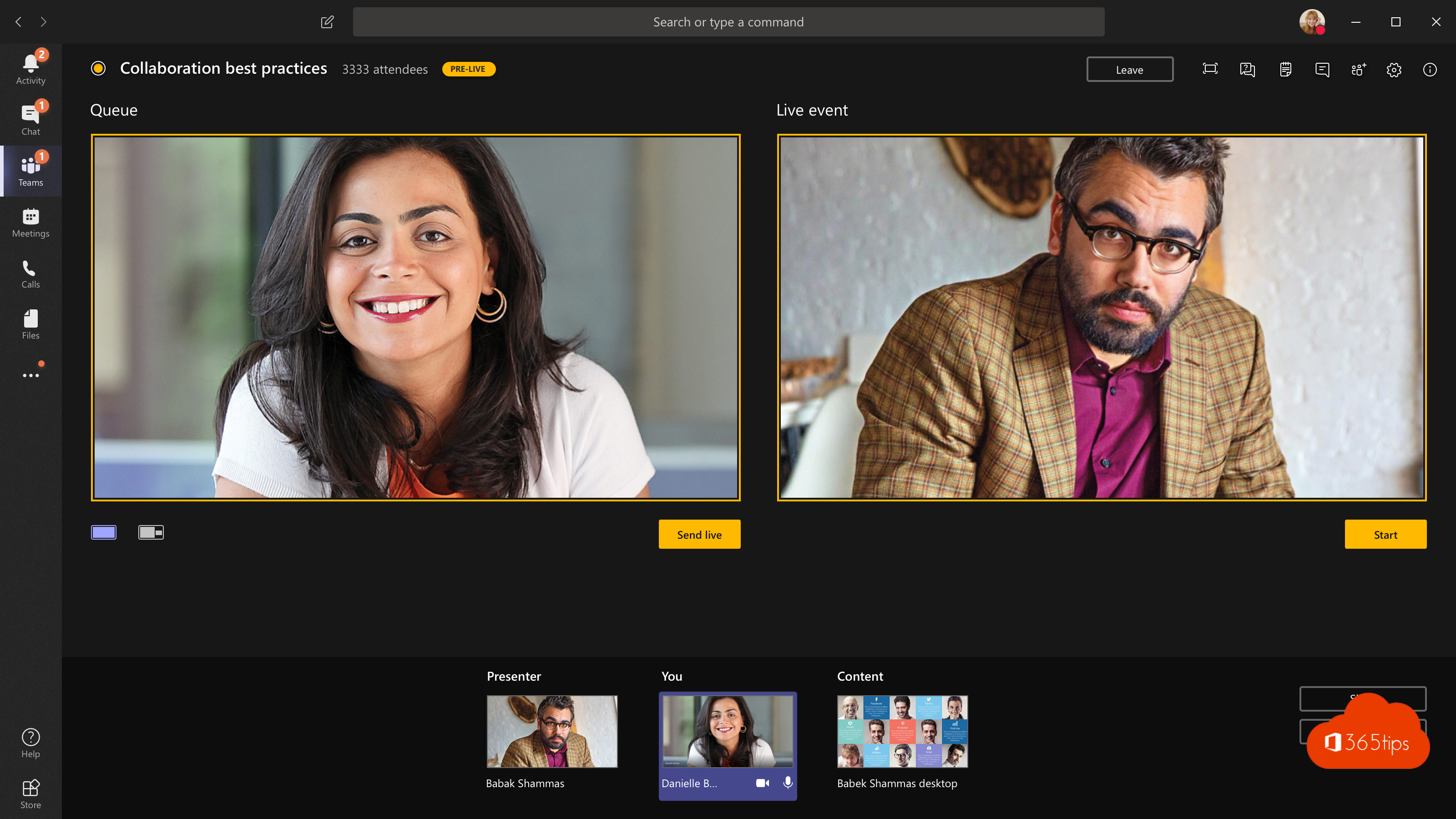 Do you want to technically enable live events in your Office 365 tenant in order to host external events? Then follow the steps below!
This is to do a city council , for example, or to host a live event.
What license do you need for Teams live events?
Office 365 Enterprise E1, E3, or an E5 license
Office 365 A3 or A5 license
Microsoft 365 E1, E3 or E5
Ref: https://docs.microsoft.com/en-us/microsoftteams/teams-live-events/plan-for-teams-live-events
Activate live events in the Office 365 administrator panel
You no doubt know this screen below when you come out to this blog. Is it not possible to select public? Then follow the steps below to activate public live streaming.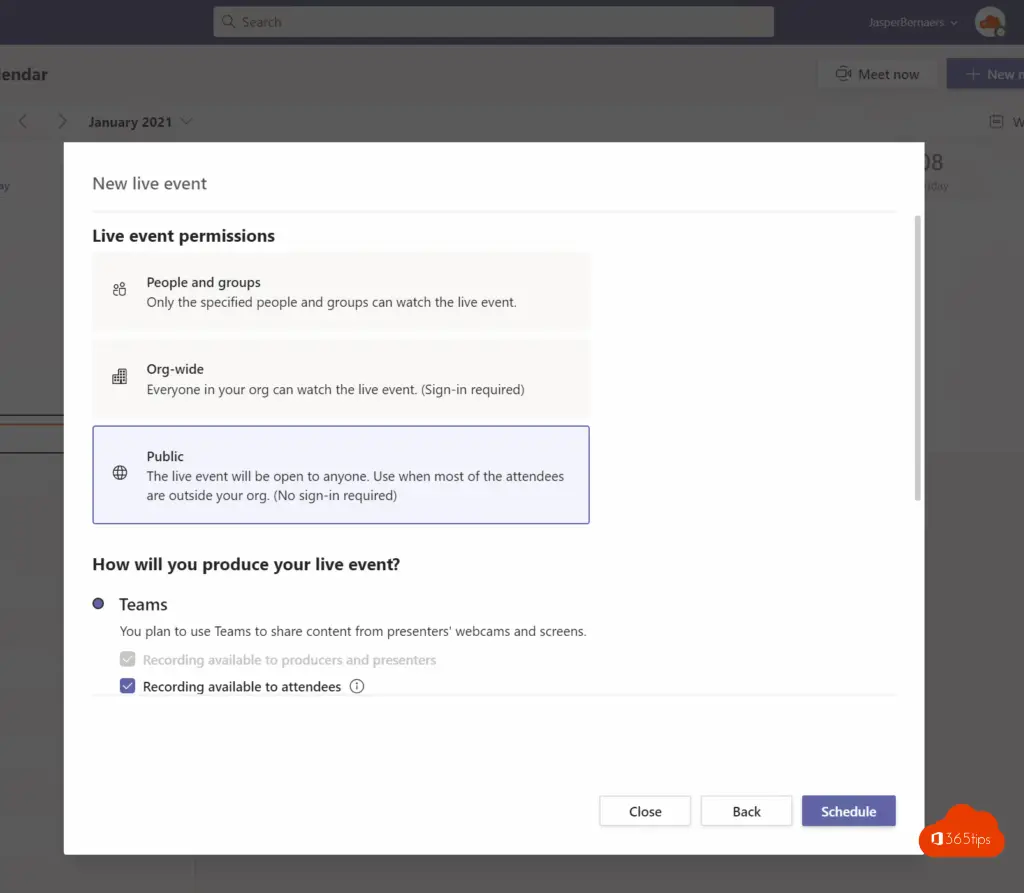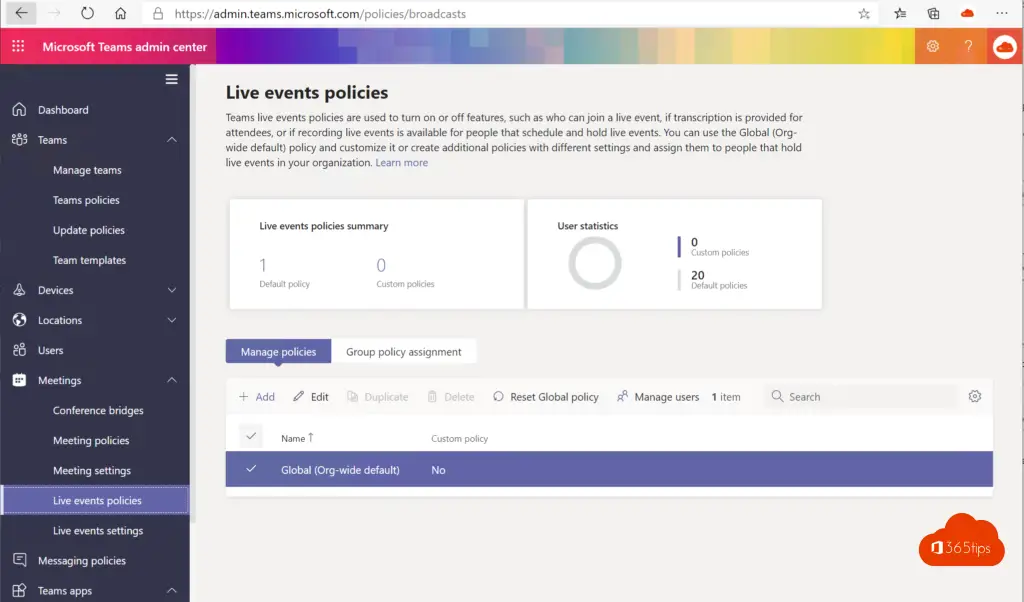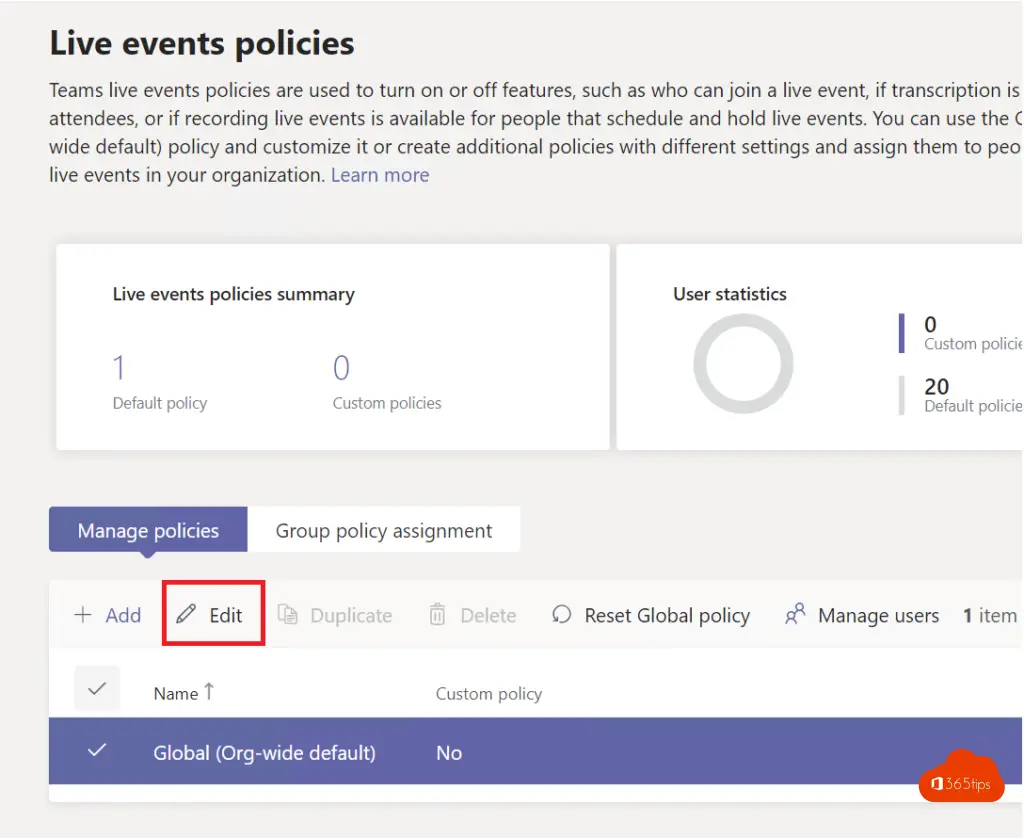 To all
It may take several hours before this policy will become active.
After you have done this activation, it is possible to select Public in the Live Events creation wizard.
How to schedule a live event with Microsoft Teams
Launch from Microsoft Teams calendar to create a live event
Press Live Event
Add a 2nd presenter or moderator on the right side
give the event a nice name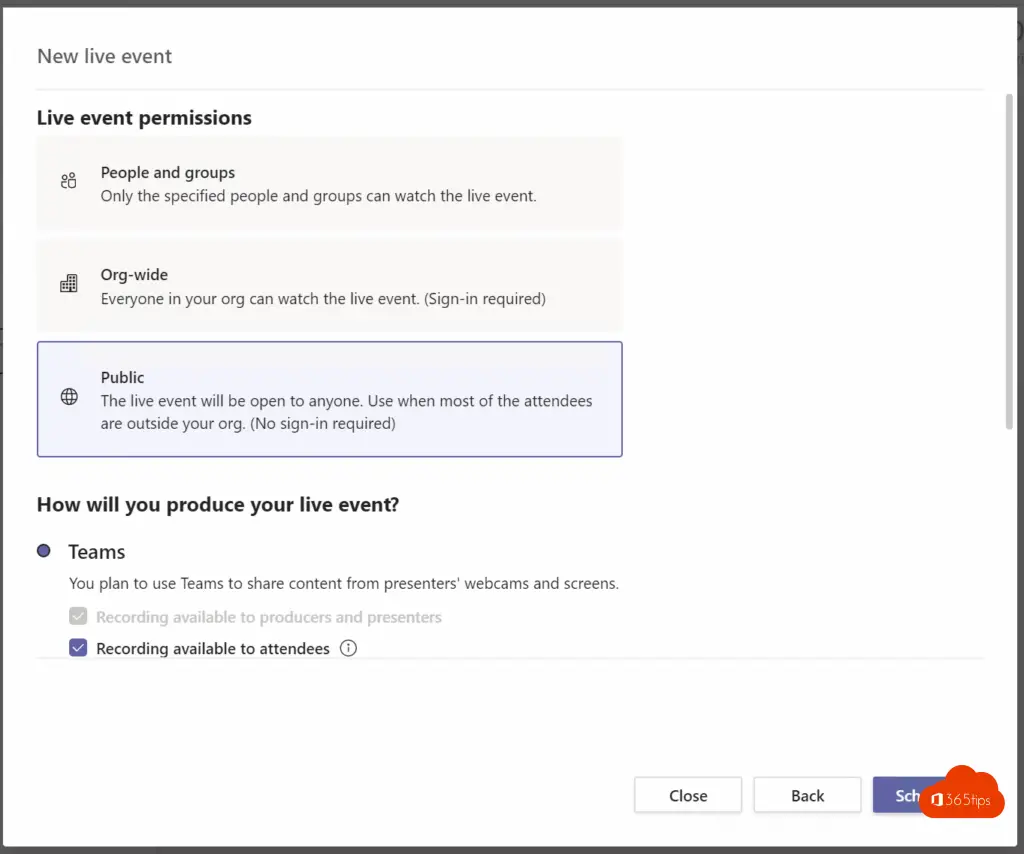 Copy and share the link or send the link in a calendar invitation.
Invite additional moderators or producers to the meeting.
You can't add anyone else during the meeting .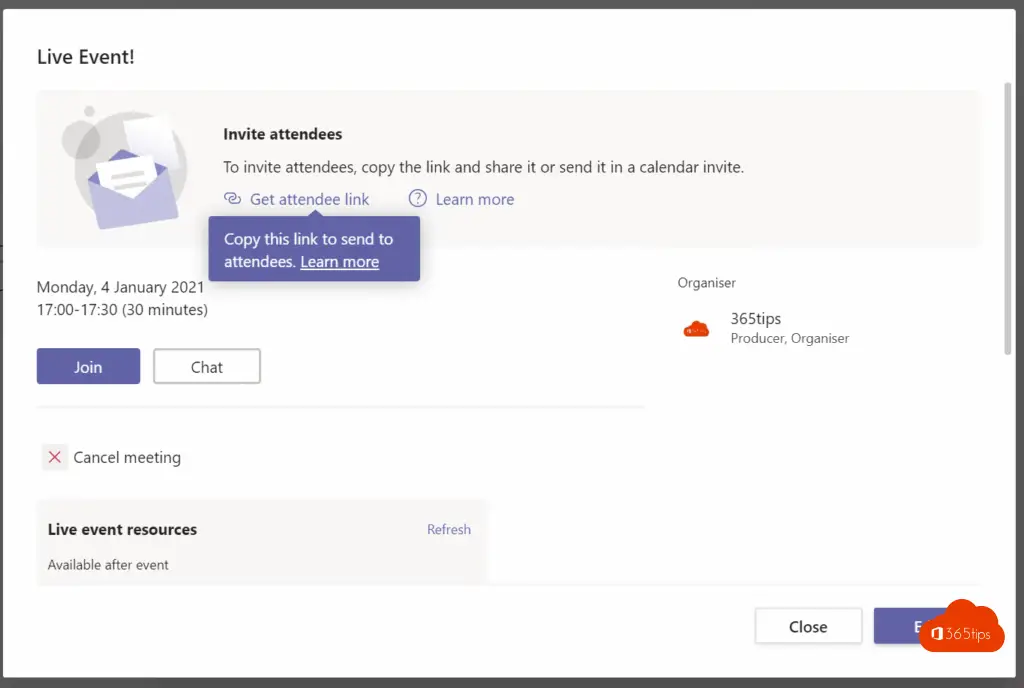 Automatic translation during the live event
Select Captions while creating the live event.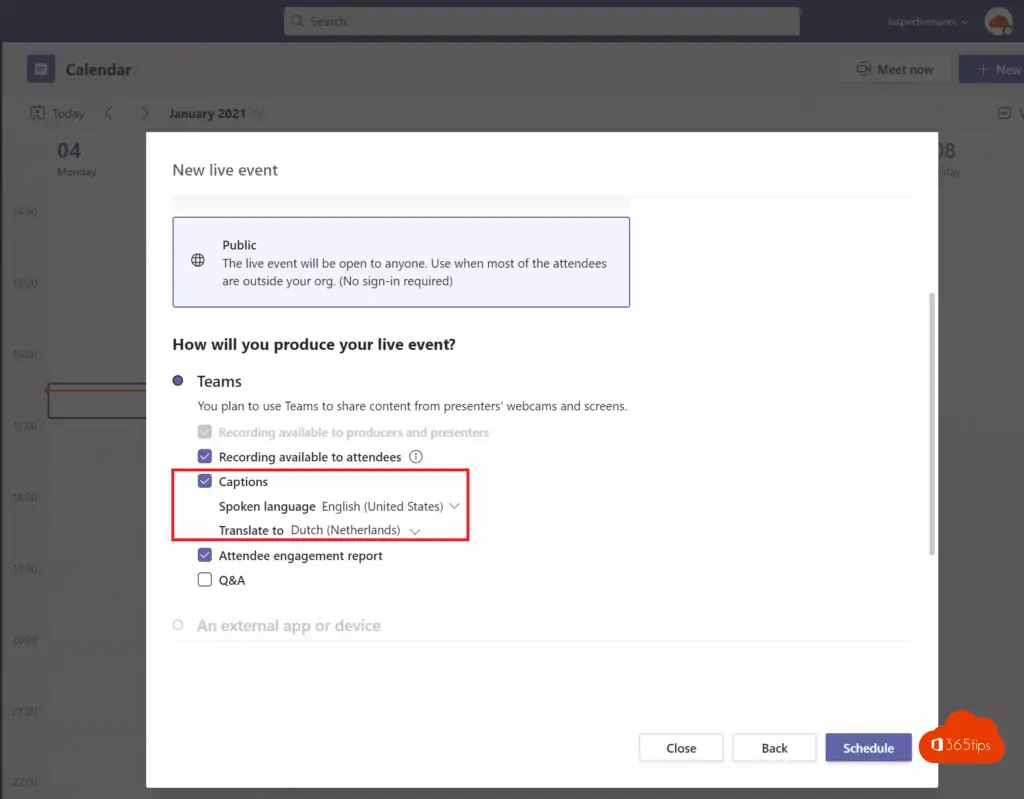 Supported platforms for live events
Live events does not yet work on iPad or other mobile devices
Added as an invitee. You have been added as an invitee. live event producer experience will soon be available for ipad, Android and other mobile devices.
So it is not yet possible to enter live events as a producer. Regrettable but understandable.
Restarting a teams event - reset
Previously, it was not possible to restart a Microsoft Teams event. Since 2021, this possibility is there. Stop the event before restarting.
After finishing the Live Event, you can use 'Restart Event' to restart the event.
Public enablement in Teams live events?
Do you get the message: Unable to schedule a "Public" Live event in Microsoft Teams
Then you can change this teams policy via admin center.
Navigate to: Live events policies - Microsoft Teams admin center
Change the default policy - Who can join scheduled live events -> everyone.
Microsoft has created an event playbook with 157 pages of best practices & tips!
Microsoft released a full 157-page virtual events playbook in mid-September! Take a walk through. 
Microsoft Virtual Event Playbook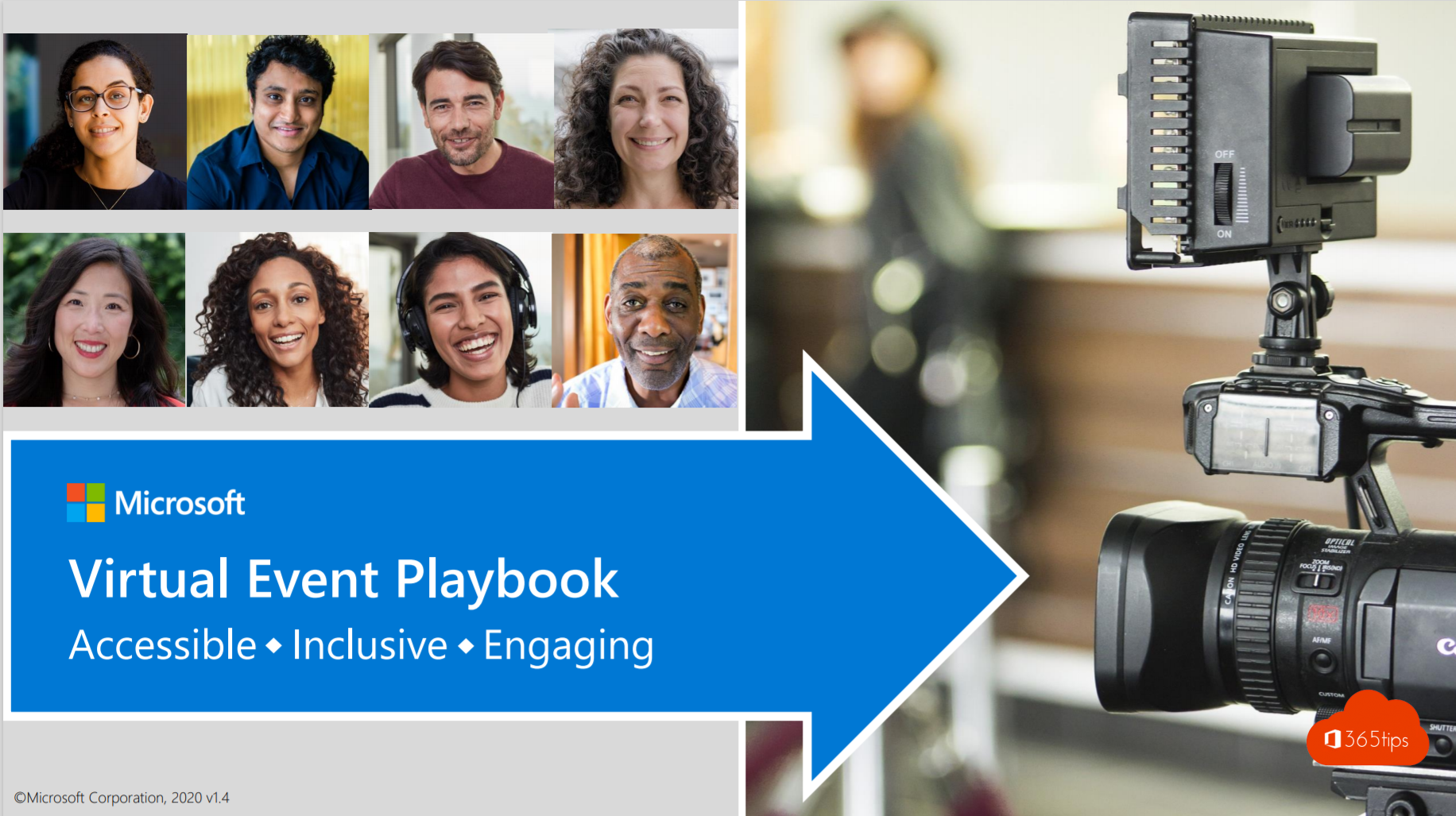 When is it best to do a regular meeting, when a live event?
On page 22 you can see the combinations between Live Events & Teams Meetings.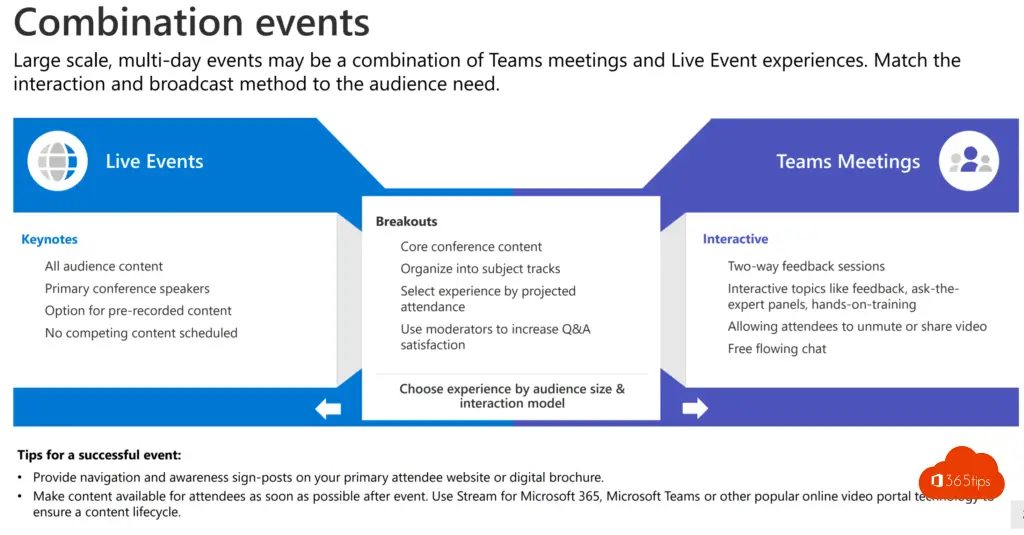 Video: How to use Live Events. (English)
Also read
How to prevent users from deleting channels, tabs & apps in Teams
New? Administrators, manage Microsoft Teams with Azure Cloud Shell!
How to block or enable Channel meetings in Microsoft Teams?
How to remove and block Microsoft Teams in Windows 11 ?

About the author
Tagged: Activate, Azure, Manual, Live-Events, Microsoft, Microsoft Teams manual, Mobile devices, Tenant, Meeting, Video