How to block ActiveSync for Office 365 users in Exchange Online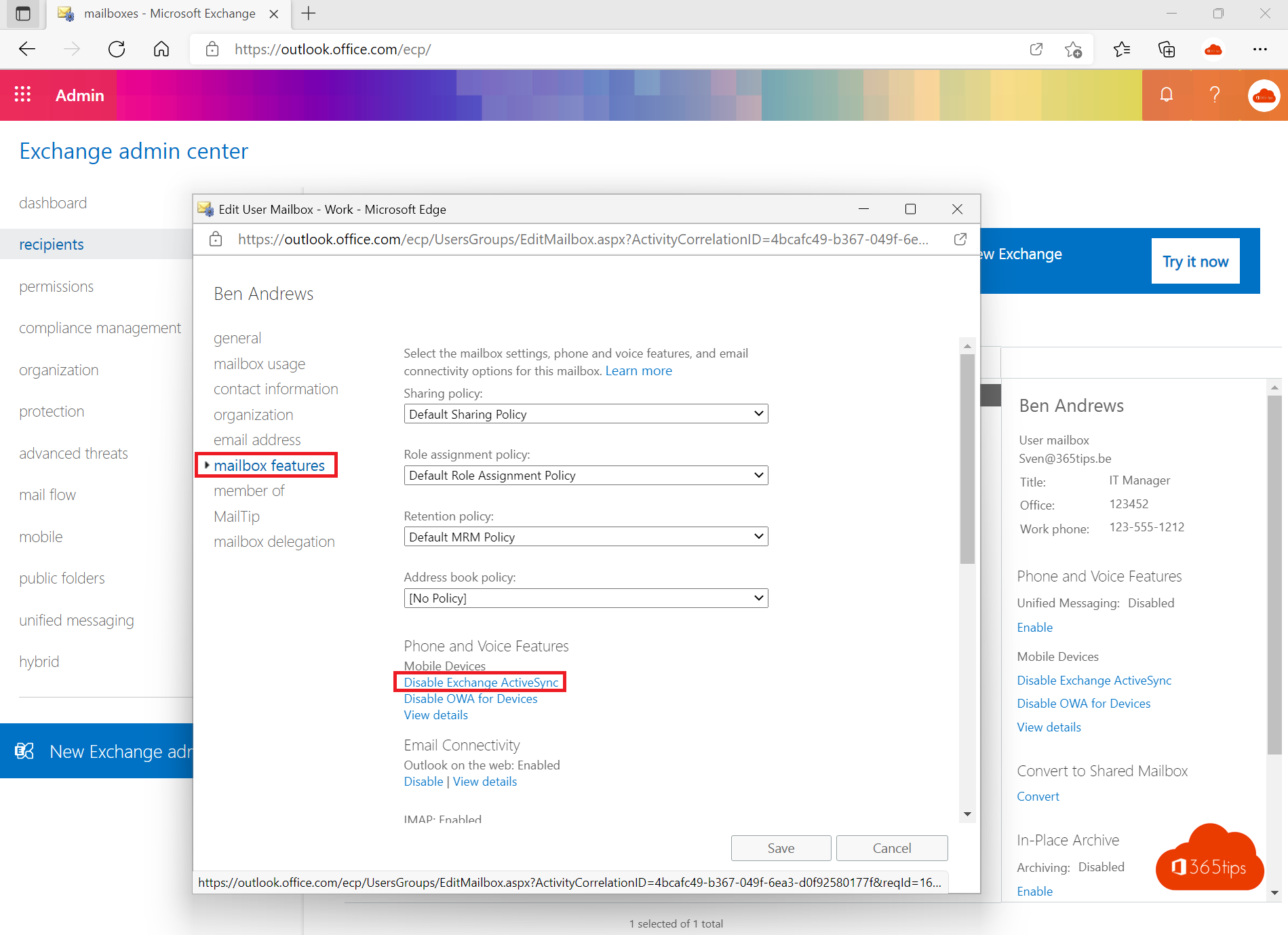 Navigate to the Exchange Control Panel
Browseto the Exchange Control Panel: http://outlook.office.com/ecp
Select mailboxes and find the desired mailbox.
Select the desired mailbox via search.

Select under mailbox features -> Disable Exchange ActiveSync
Under Mailbox Features -> Phone and Voice Features -> Disable ActiveSync.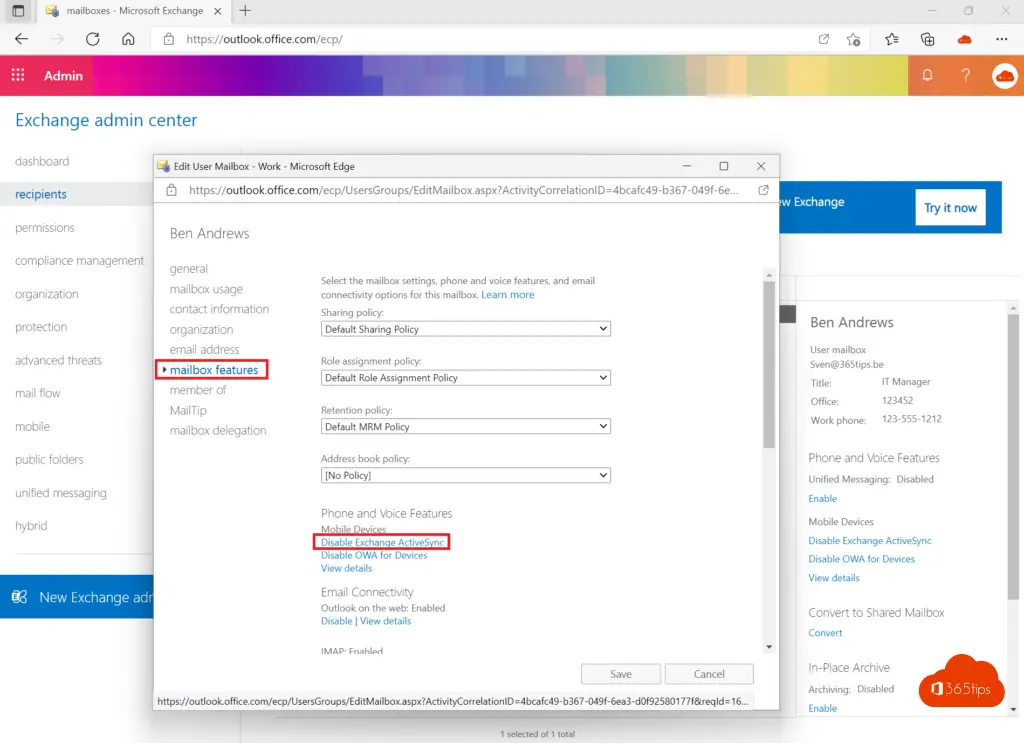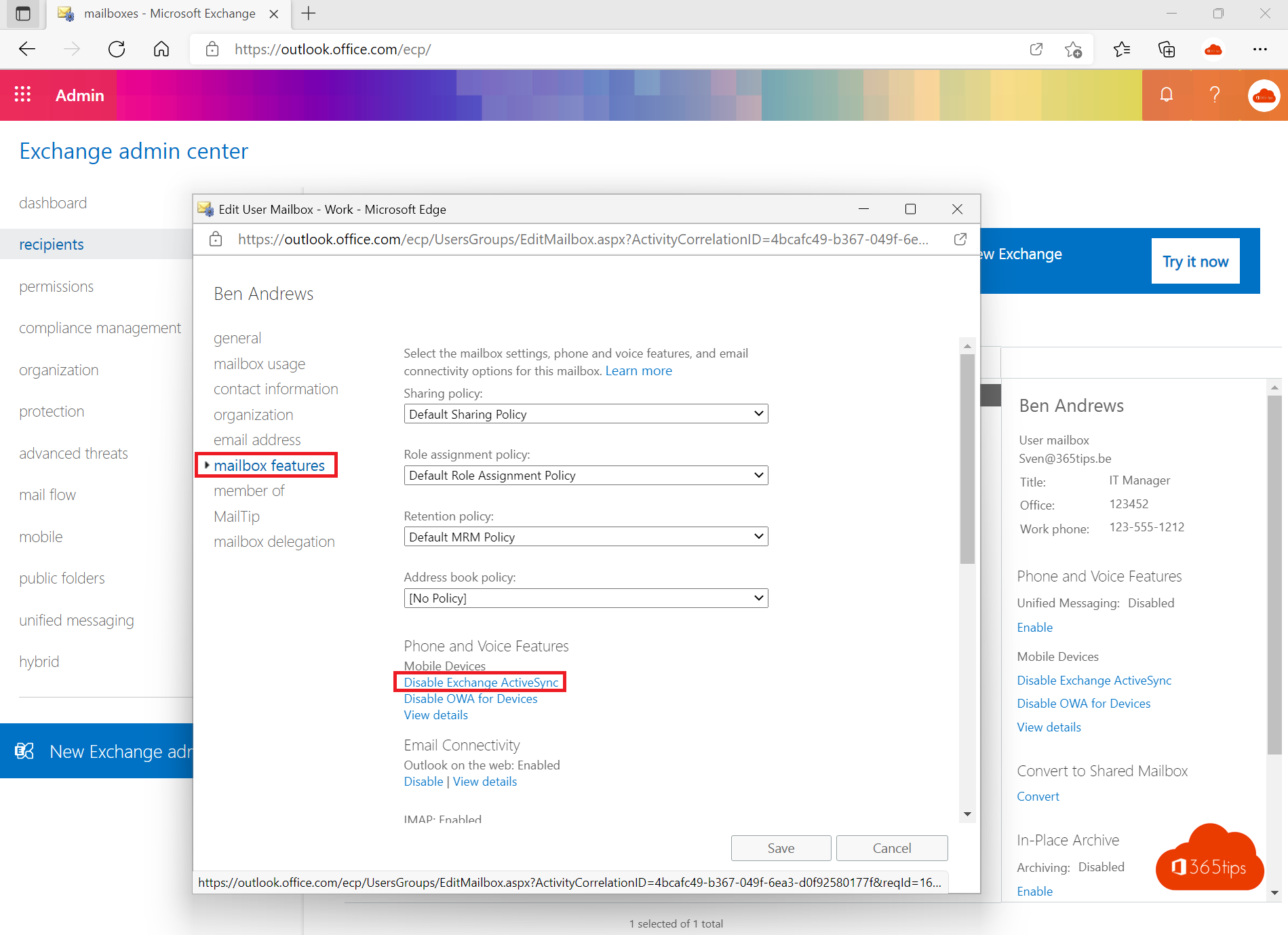 Requesting mobile devices via AciveSync?
Via the View details option (as shown in the image above), you can view all currently connected devices.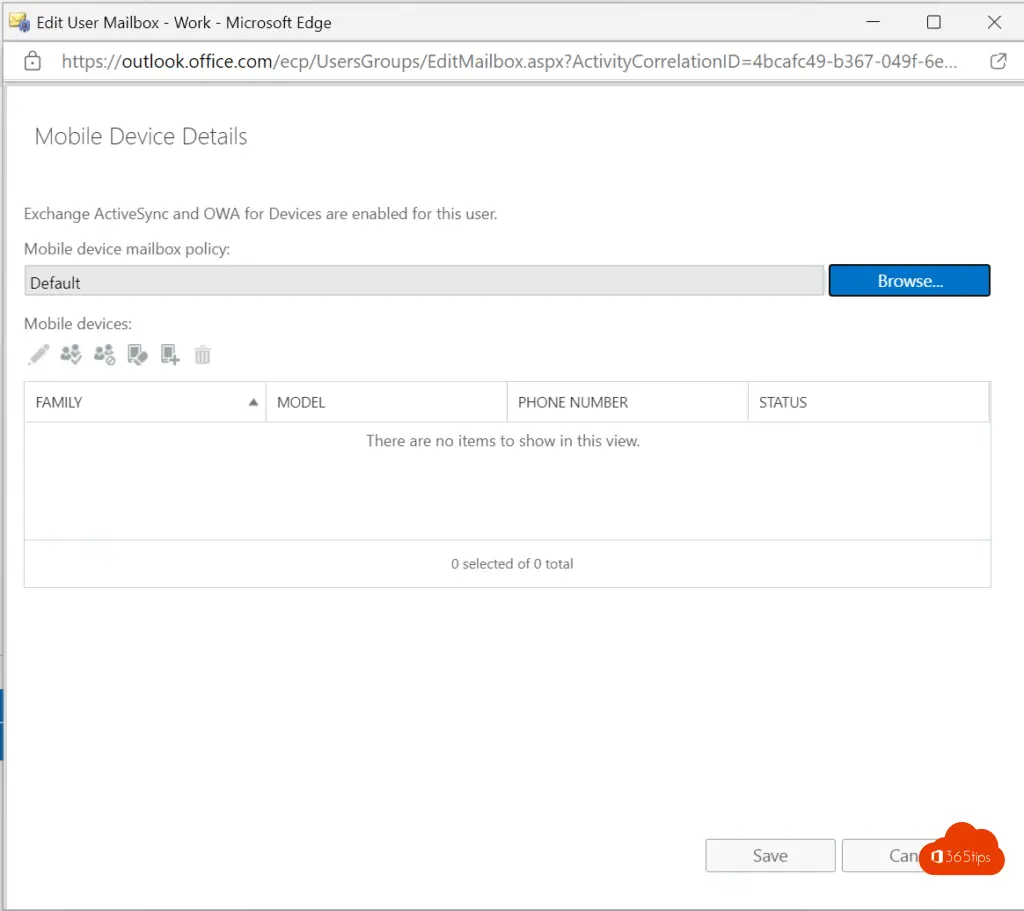 Login via PowerShell in Exchange Online
You can connect to Exchange Online with these instructions. PowerShell.

Block ActiveSync via Microsoft PowerShell
Set-CASMailbox -Identity <Mailbox ID> -ActiveSyncEnabled $False
Also read
How to set an Out-Of-Office or status message in Microsoft Teams?
Restore a mailbox to another mailbox when deleting it - Tutorial Exchange Online
Tutorial: Adding an Email alias in Office 365, Exchange or Active-Directory
How to configure Out-of-Office in office 365! Online or in Outlook 2016